Back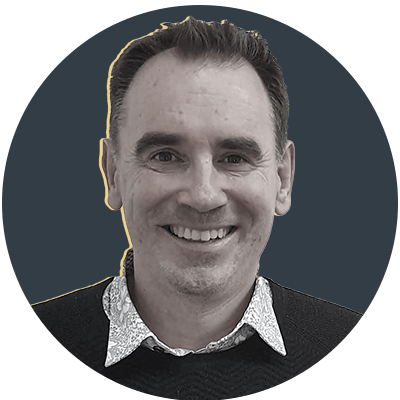 By Owain Jones
The race for Lions selection
Warren Gatland, more than most, can put himself in the mindset of players who have their dreams shattered when their names are not read out on a crumpled up piece of paper.
Years warming the pine as Sean Fitzpatrick led the All Blacks at hooker does that to a man. In fact, Gatland says the time spent analysing the game from the bench made him the coach he is today.
Making the tough calls is something he admits he takes no pleasure from. A renowned man-manager, he forges close bonds with players to get the best from them, and the Lions is a case in point.
Back in 2013, one selection caused an almighty rumpus that went down in folklore. He omitted Brian O'Driscoll, a player he had given his Ireland debut more than a decade earlier.
After basking in the warm glow of a series win over the Wallabies, where his selection of Jonathan Davies was fully vindicated, this writer witnessed a bruised Gatland turning on his detractors in a Sydney hotel. He countered that taking the advice of others when making a pivotal decision was an egregious mistake he made when in the embryonic years of his coaching career in Ireland. He pointed out that if he was going to take a fall, it would be by following his own gut instinct, not from the experts in pubs, on sofas and clubhouses up and down the country.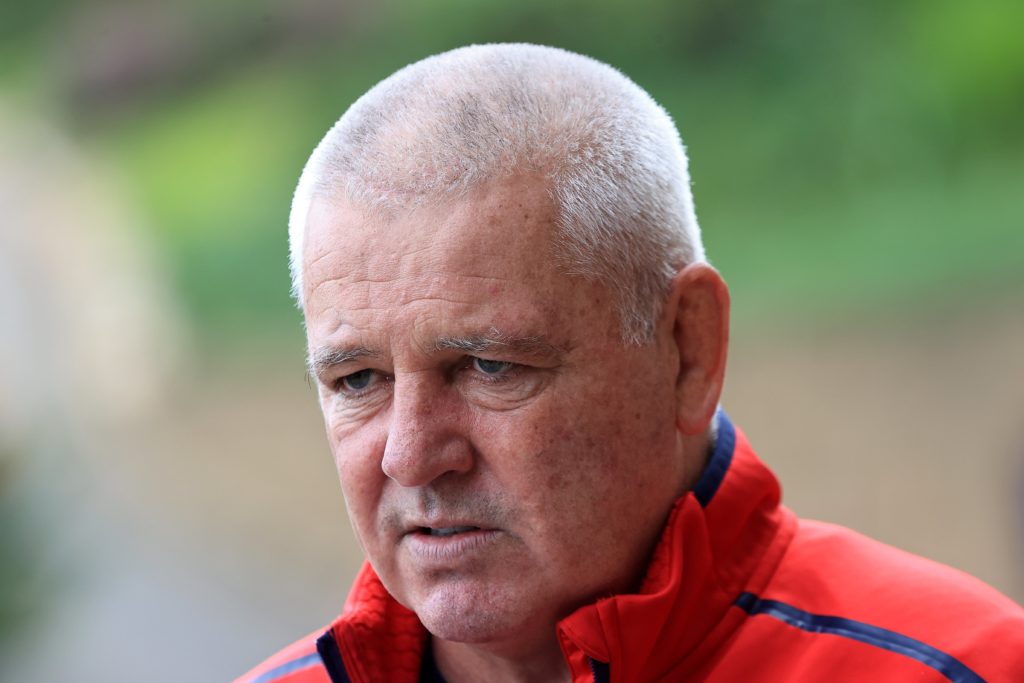 After nigh on 17 years as a coach in the northern hemisphere, whether you agree with Gatland or not, it would be churlish not to consider him a man of conviction. Someone who stands firmly by his beliefs.
Even when the Lions fell to their knees in exhaustion at the culmination of first Test in which they had run the Springboks off their feet in a spirited second-half fightback, his mind would have already been mapping out selectorial changes for the second Test.
There's no doubt he values and trusts the views of his key lieutenants out in South Africa. Gregor Townsend, Steve Tandy, Robin McBryde and Neil Jenkins are all their own men, called upon for their opinions but Gatland is the master of his own destiny, nobody else.
After the gambler's selection in Test one, he has curtailed his attacking instincts. Ali Price, who was shackled in the first half, and unable to play his natural spritely game, has been switched with Conor Murray. The Irish scrum-half brought composure and control to proceedings in the closing stages. Gatland acknowledges that if South Africa are to dominate swathes of the game, he needs a general at No9, who can play the Boks at their own game by launching precision balls skywards.
He has been deprived of his first-choice pick at loosehead with Wyn Jones sustaining an ill-timed shoulder infection, so has reverted to Mako Vunipola. The near 20st Saracen, is not renowned as a destructive scrummager and Gatland went public in saying he was not in the physical shape he'd have hoped when pitching up in Jersey. However, there's a reason he has picked him for three tours and he has backed him to hold his own against Frans Malherbe, who will himself, be smarting at the lack of impact he had at the set-piece. Repeated scrummaging sessions with McBryde is said to have honed Vunipola's technique in recent weeks.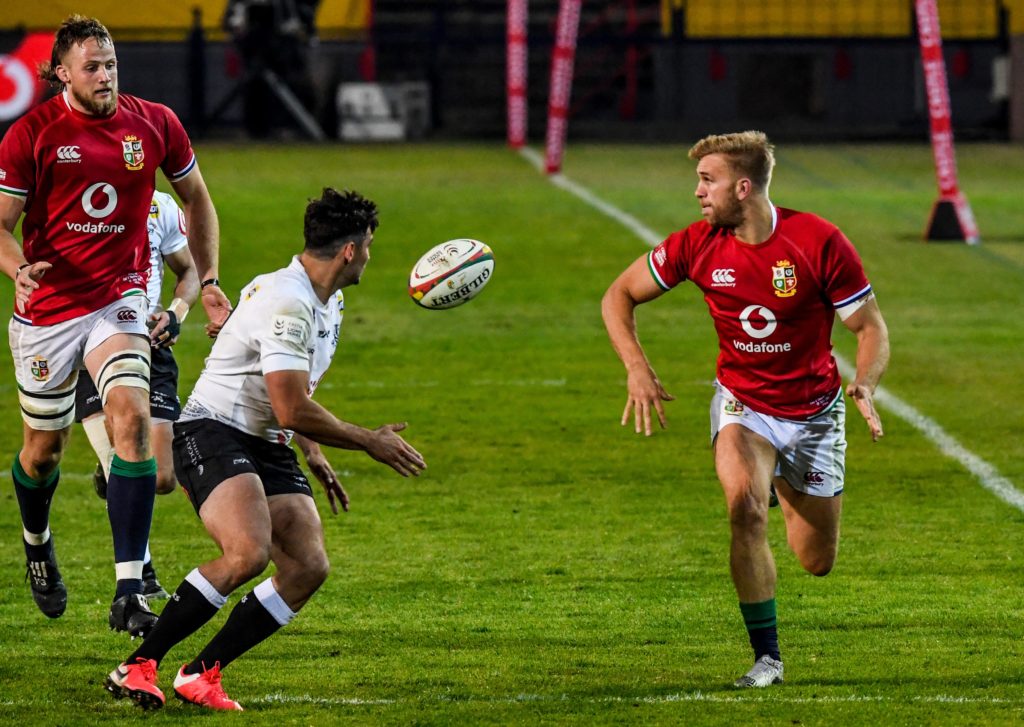 The final chess move was to take Elliot Daly out of Lukhanyo Am's firing line and replace him with the burlier 6ft 2in, 16st frame of Chris Harris, who has enhanced his reputation in the past five weeks, not just as a defender but as a distributor. The Lions wanted to impose a fast-flowing game plan to circumvent the Springbok's aggressive line speed and work their way into the wide channels but were unable to exploit the onrushing green line.
For that reason, Gatland has reverted to what many think is his natural disposition; pragmatism.
Elsewhere, he has recalled Taulupe Faletau to the bench, where he will surely look to use him in the tramlines out wide as the game breaks up, and he and Tadhg Beirne will keep the hosts honest at the breakdown.
If Dan Biggar starts – and he will have to wait until Thursday to return to contact training after being part of strict return-to-play protocols following an HIA failure – Gatland knows he has Owen Farrell, someone with ice in his veins and more than 1,000 Test points banked, to do a job. Outside him, Daly will be desperate to atone for any perceived errors during the first Test, where he can cover every outside back.
Gatland admitted to thinking long and hard about placing Liam Williams on the wing and he will have taken no pleasure in telling the Scarlet he didn't even merit a place on the bench. Josh Adams, for so long the darling of the tour after eight tries in four games, has barely been mentioned in dispatches.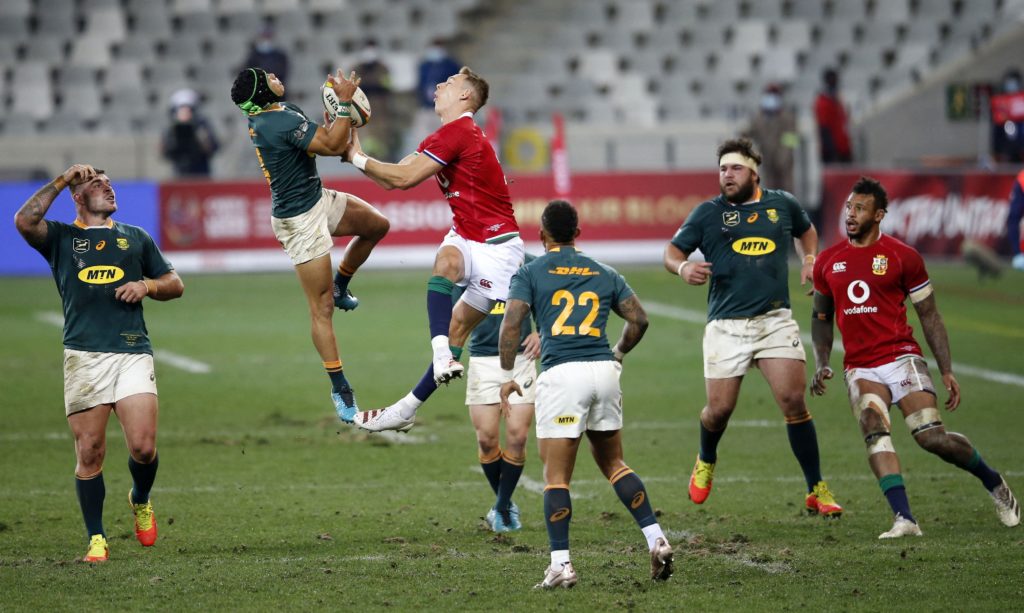 With Rassie Erasmus having taken on entertainment duties this week, with his playful yet pointed rhetoric played out on Twitter, he has still plumped up his artillery by selecting Jasper Wiese at No8 and reinstated Malherbe and Steve Kitshoff to the starting line-up. The charismatic World Cup-winning coach knows full well that by taking the centre of attention away from his players, he is allowing them time to work under the hood on their technical deficiencies and right wrongs.
Gatland has preferred the poker face to joker so far. He knows any tomfoolery will be short-lived once the fired-up Springboks cross the whitewash.
Whatever the result on Saturday, Gatland knows his legacy in Lions history is assured, but if he were to orchestrate an unlikely 2-0 series win, an enduring paean to the New Zealander will surely be worked on at the Lions headquarters in Ballsbridge, Dublin. Since his first tour in 2009, he has almost single-handedly revived the Lions concept after the utter drudgery and humiliation of the Sir Clive Woodward-led 2005 tour of New Zealand.
For that reason alone, Lions fans owe him a huge debt of gratitude.
From the frustration of the bench in the Land of the Long White Cloud to the bouquets and garlands of Lions adulation, Gatland will have rode the emotions just as much as his players and that makes him a coach for the ages.
More stories from Owain Jones
If you've enjoyed this article, please share it with friends or on social media. We rely solely on new subscribers to fund high-quality journalism and appreciate you sharing this so we can continue to grow, produce more quality content and support our writers.