The fight for Worcester Warriors not to be forgotten
The World Cup got off to a bang in New Zealand this weekend where the Red Roses showed their favourites credentials, and New Zealand showed off their challenger status with an impressive win over Australia. The first shock was provided by a rapidly improving Italy side, but the most compelling game was surely between Wales and Scotland who battled out a thrilled 15-15 after 80 minutes, before Kiera Bevan broke Scottish hearts after 25-phases resulted in an 84th minute penalty.
Back in the UK, there was much for the RugbyPass+ team to discuss…
Worcester Warriors cut adrift
In the digital era, the news cycle moves at rapier speed, and there is no doubt the RFU and Premiership Rugby, will be keen for the narrative to move swiftly on from Worcester Warriors. That would be folly, however. Granted they now know their fate, after an abrupt 22-second liquidation hearing last week, and will spend 2023-24 in the Championship, before regathering and trying to climb back into the Premiership. It could take some time.
Indeed, there is hope that they will secure their financial future in weeks, not months, having finally rid themselves of the stench left by Jason Whittingham and Colin Goldring, but as Ted Hill rightly pointed out, 'being in the thoughts' of the game's administrators didn't really cut it. The words were hollow. If their fellow 'rugby family' take the P share – depriving the club of their central funding, it would reinforce the stricken club's fears.
What a rugby fanbase wants is a level playing field, and a sense of fair play, so to hear Wasps director Lawrence Dallaglio, acting as a pundit on BT Sport tonight, clumsily putting forward the case that his lifelong club were too big to go down, or suffer the same fate, didn't go down very well. It brought about the same accusations, led by outgoing DoR Steve Diamond, that Worcester Warriors were outliers, who weren't really welcome in the Premiership cabal. In essence, they were expendable, or collateral damage after a financially ruinous pandemic.
To watch the auction of players at Warriors has been very sad. While some, like Hill, Ollie Lawrence and Joe Batley, have found temporary homes, many will drop out of the game altogether, disenchanted and bitter about the treatment they've had, through – it must be stated – no fault of their own.
While immediate thoughts lie with unemployed staff and players, the despondency in the city and wider community is more profound and longlasting. The schools and clubs in the area are now deprived of a pathway to professional rugby, and a grassroots bond will be left to gather moss, while fans look for alternative hobbies, or walk away from rugby in disgust. A Diamond said, 'this is the darkest day for English rugby'.
A Champions Cup without Munster? It could happen
For some, a Champions Cup without Munster would be like Hamlet without the prince. It may seem premature to be having this kind of conversation, given how we are only four games into the new season but that's before we drill down into the detail.
Ever since the Pro14 became the URC, the competition has changed in status. Once it was like competing for the Caraboa Cup, now it's a prize equivalent to the FA Cup. Kudos comes from winning it, because it has suddenly become a hard thing to do.
It took a couple of South African ambushes for Irish sides to cop on to this fact, Leinster complacently leaving Johnny Sexton on their bench for last year's URC semi-final until it was too late, the Bulls doing a number on them in the RDS.
The obvious thing to point out is that the landscape has changed because of the four new sides, Stormers, Bulls, Lions and Sharks, who came on board last year. The less obvious – but still significant – point is the fixture list.
The last full season of the Pro14 came in pre-covid times. That year Munster had 21 regular season fixtures, home and away games against teams in their conference, seven games against teams from the other conference, an additional two Irish derbies.
That, in a nutshell, meant they had about 10 tricky games each year, 11 easy ones. Now there are about four gimmes. The rest of their itinerary is tough: six derbies, four games against South African opposition, then four home games against Scottish/Welsh/Italian opposition and four away ties.
Traditionally, Munster sweep aside the Scots/Welsh/Italians at Thomond Park. But on the road it is a different story, their trips this term to Dragons and Cardiff ending in defeat. Connacht too had too much for them on Friday, the latest setback new coach Graham Rowntree has had to endure.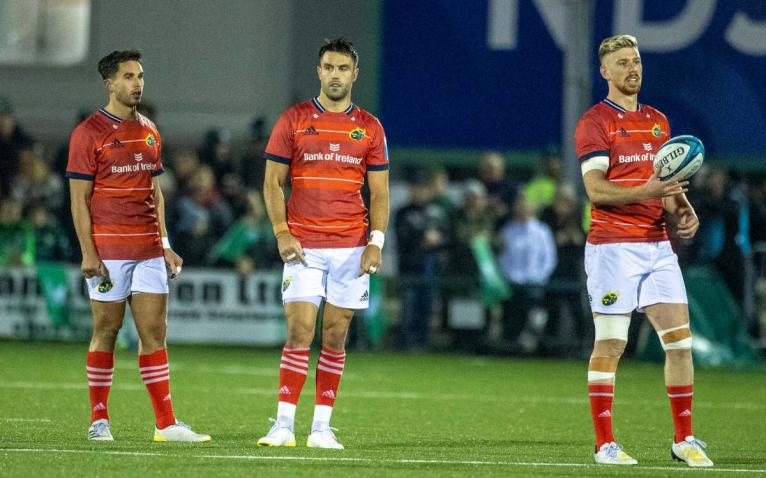 The talk is of transition in Limerick. A more accurate word would be awful. They were shocking on Friday, and have been poor all season, scoring the second lowest points tally in the league, conceding over 50 penalties, losing the physical battle to Connacht in Galway.
With one win from four, reaching next season's Champions Cup is quickly becoming a concern. Given the qualification criteria, Munster really need to finish sixth to get there. Currently they are 12th – with three Irish derbies and a game against last season's finalists, the Bulls, next on their agenda.
The second half of the season includes trips to Belfast, South Africa and a return date with Leinster in Thomond Park. Munster won just one of those four ties last year. So, problems are mounting, expectations remaining high, Munster's quality remaining low.
Part of the problem is the players who carried them for years are well into their 30s now – Keith Earls, Conor Murray and Peter O'Mahony – while those who are expected to inherit that burden are not quite ready yet. Then there is the middle grouping, supposedly in their prime, who aren't producing the goods.
Add a new coaching ticket, attempts to change their style of play, and it adds up to a slow start. "Things are going well in training," said Rowntree on Friday. That suggests it will transfer onto the park at some stage. The question is when. If Munster wait too long, it could be too late, and next season could be the first time a Champions Cup will kick off without its core customer.
A Daly reminder
Elliot Daly spent his 30th birthday rattling north on the railway from Kings Cross to Newcastle, then set off like a steam train in Saracens' first-half demolition of the Falcons.
Daly's fingerprints were plastered all over four of Saracens' five tries in their 34-14 victory, a win that would that have been more emphatic but for Mako Vunipola's red card for a crazy flying clean-out on Tom Penny.
The full-back's sumptuous grubber, weighted perfectly for Alex Lewington, sent the winger home for the first try three minutes in. He gave Alex Lozowski the scoring pass for Saracens' third and put Max Malins over for each of the winger's double. Daly's  siege gun left boot hemmed Falcons in; his effortless, gliding running style and raw pace carved lacerations in the Newcastle defence over and over.
Daly speaks well, and is too smart to be caught in a journalist's clumsily assembled trap about whether he should be back in the England reckoning. But he must be pretty salty about it. Eddie Jones chose not to take him to Australia and again left him out of the autumn mini-camp held during the week.
The problem for Daly is a 6ft 5ins, Freddie Steward-shaped obstacle. Daly's defence has long been his weak point; he remains dogged by the perception that he is soft in one-on-one duels. Steward is bigger, stronger, better under the high ball, and almost a full decade younger. Tommy Freeman is the same age, 21, and a more explosive, powerful specimen than the Saracen.
But with a World Cup looming, and Daly's capacity to slot in on the wing or at outside centre, Eddie Jones must decide whether he can afford to omit a player boasting such a tremendous skill-set.
Ulster tool up, but have they chosen the right weaponry?
At the Kingspan on Saturday night, there was more excitement around the heavyweight in the stand than the decidedly mismatched prizefight unfolding on the grass. A frisson of anticipation laced Ulster's perfunctory trampling of the depleted Ospreys as Rory Sutherland's signing was finally announced.
Sutherland had been in talks with Ulster since Thursday morning, when the province, out of nowhere, put an offer on the table after the grim demise of Worcester Warriors. They were not the only suitors, but a deal until the end of the season suited the Scotland loose-head and the Ulster hierarchy. Sutherland was nestled at the Kingspan to watch his new side trundle over the Ospreys without ever shifting beyond second gear.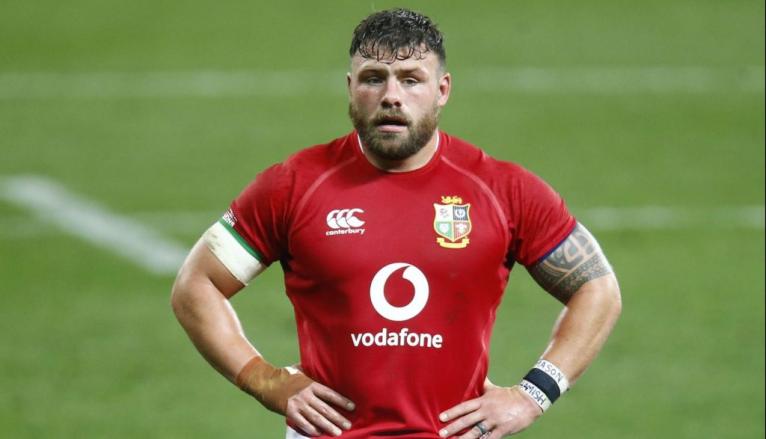 Ulster's press release all but confirmed who will follow in the Lion's pawprints. Everyone knows Steven Kitshoff has long been a target for Dan McFarland, and the Springbok behemoth's three-year contract will soon be rubber-stamped.
A Lion, then a world champion. Big signings in every sense. But here's the thing. What's stopping Ulster from taking that last, tantalising step from nearly men to title winners, and is it the lack of a world-class loose-head? Their limiting factor does not appear to occupy the number one jersey, in which Andrew Warwick and Eric O'Sullivan do a fine job. Yes, the scrummage crumbled in the bruising interpro loss to Leinster last weekend, but it was Tom O'Toole, dynamic around the paddock but less adept in the set-piece trenches, whose reverse lights were flashing when Andrew Porter turned the screw.
You look at Ulster's squad – and it is quite a squad – and wonder whether a loose-head, however brilliant, will take them where they desperately long to go. Whether a monster lock forward in the Jason Jenkins mould to sit alongside Iain Henderson, or a great brute of a number eight to replace Duane Vermeulen when the Springbok inevitably lumbers home, might be a better use of all those pounds. Even a marquee fly-half, for all Billy Burns' excellence, could be a more transformative addition.
Ulster folk should rejoice at luring another Lion, and another World Cup winner, to Belfast. Sutherland followed by Kitshoff is a terrific one-two. They shouldn't expect either man alone to end the long wait for silver.
A light that never goes out
There is a story Enda McNulty, the former Leinster sports psychologist, tells about Johnny Sexton that is worth repeating here. It was 2006, back when Johnny was still Jonathan Sexton, yet to establish himself in Leinster, a man on no one's radar bar his own.
McNulty didn't know who he was when he gave his speech at St Mary's, Sexton's club. Yet he couldn't help notice this gangly young fella staring while he spoke, absorbing every word. "Those who work the hardest are likelier to make it," McNulty signed off by saying.
It was a bitter night and after his talk, the team went training. McNulty stayed, staring at the gangly kid from a distance.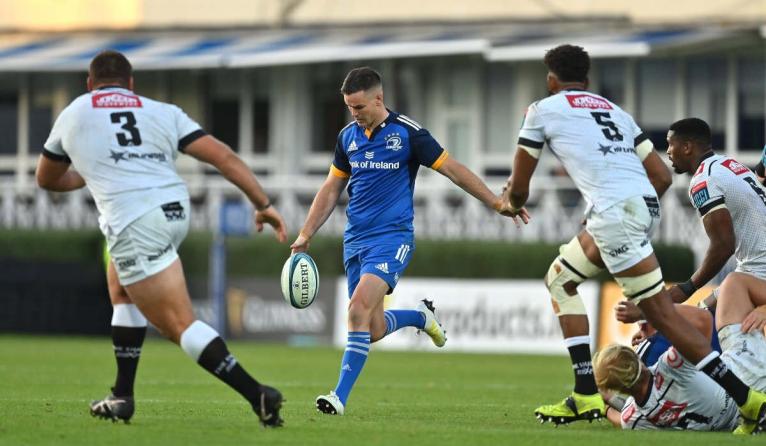 Training ended. Twenty-nine players and the coaches went in. Two people stayed out, McNulty in the shadows, watching on, Sexton on the pitch, practicing his kicks. One by one the lights went out. But Sexton stayed out, honing his technique. In the end the only light left on was the shine from his car which he parked to face the goalposts. And still Sexton practiced, an hour after everyone else had finished. "That night I knew everything I had to know about Johnny Sexton," says McNulty. He has a champion's mentality."
On Saturday, the champion made his first start of the season, landing seven kicks from seven, scoring a try, orchestrating events around him as Leinster defeated the Sharks. He's 37. Long after the lights went out on his contemporaries, he's still out there, and the spotlight still shines.
Vacillating Glasgow
If you know anything about meme culture, you'll know all about the one with the two dogs. You've seen it before, right? The split-screen graphic with a buffed up, six-pack-toting Shiba Inu on the left, and a meek, forlorn looking counterpart on the right. So far this season, the canine Schwarzenegger is Glasgow Warriors at Scotstoun. The tame little mutt by its side is Glasgow Warriors anywhere else.
Their form has jerked quite spectacularly from maddening to magnificent. They went to Benetton in the opening URC round and marked Franco Smith's coaching debut with a thorough coursing at the hands of his old side. They came back to Glasgow and obliterated a Cardiff team that had just turned over Munster. On the road again, they were inaccurate and toothless against the Ospreys. Restored to Scotstoun, they bamboozled a Bulls side laden with front-liners on Saturday evening.
What is it about the squad that lends itself to lurching from extreme to extreme? Why are they so volatile? The Scotstoun Effect has long been a thing in Glasgow circles, the lift the players get from raucous evenings under the blazing floodlights, the kind of night where so many big teams have fetched up in the city and so many have fallen to the Warriors squall. But never has it been quite so pronounced. And never have Glasgow matched their domestic brilliance with equal pallor on the road.
Perhaps they feel more at ease in familiar surroundings. Perhaps the comforts of home and the backing of a sizzling Scotstoun sharpens the mind, allows them to throw off the shackles and play the kind of high-tempo rugby Smith seeks. Or perhaps their mentality, for a team laden with internationals and talent, is simply not good enough when taken away from their stronghold.
If Glasgow can produce the kind of joyous stuff of Scotstoun on their travels, they'll be a serious competitor in the months ahead. If they continue to deliver the much seen in Treviso and Swansea, a long and painful season beckons.