Back
By Jamie Lyall
'Scotland face more banana skins than the Rainbow Road'
In 40 grim second-half minutes on Sunday, Scotland never breached the Irish 22, never made a single trip, with ball in hand, to the fabled 'red zone'. Their quest for a first Triple Crown in 33 years, their hopes of at last entering Super Saturday with something tangible to play for, died in that underwhelming green-shirted asphyxiation. Instead of hosting Italy with a crack, albeit a very, very faint one, at the title, or at least second place, Scotland host the Azzurri knowing third place is as good as they'll get.
Against an Irish team shipping bodies like falling buffalo, that second half was desperately disappointing. In particular, Scotland's failure to seriously stress Josh van der Flier, throwing in to lineout after lineout. Van der Flier hit five in a row before Scotland got fingertips to his darts. World player of the year he may be, but international hooker the openside is not. The Scottish set-piece didn't do nearly enough to disrupt him; nor did the play-makers probe the corners, kick into the Irish 22 and make him deliver under pressure. Only once, through Sione Tuipulotu, did Scotland grubber in behind and force Ireland to exit.
Gregor Townsend took off his front-line props, Pierre Schoeman and Zander Fagerson, after 53 minutes. He felt both were beginning to run on fumes, but it seemed early to take off two highly effective performers and hefty scrummagers. Schoeman had made 15 carries for 65m. Fagerson was solid in the scrum. The Scottish set-piece was swiftly obliterated following their departure.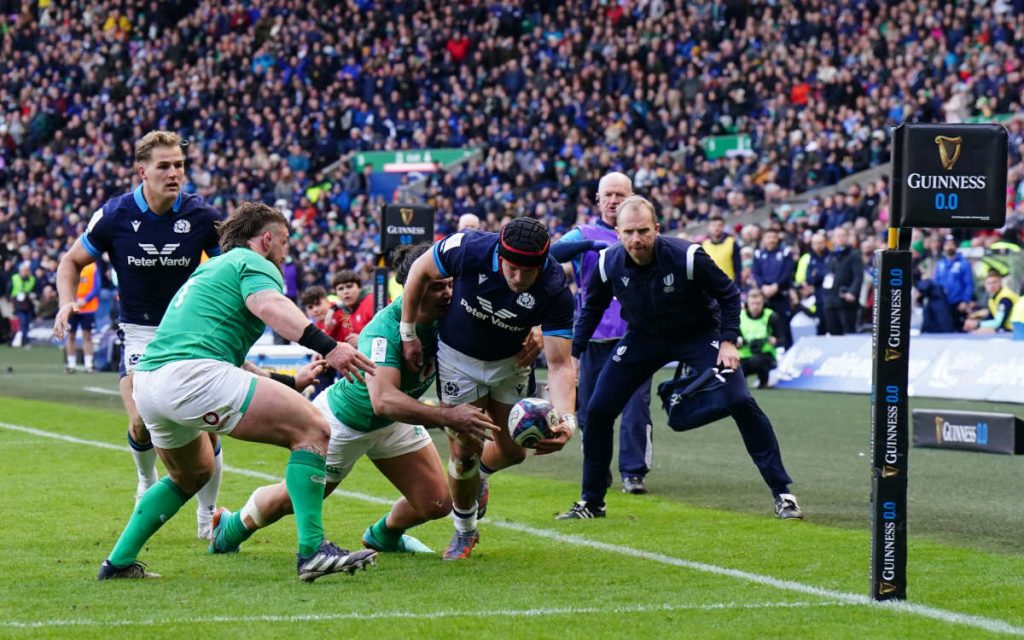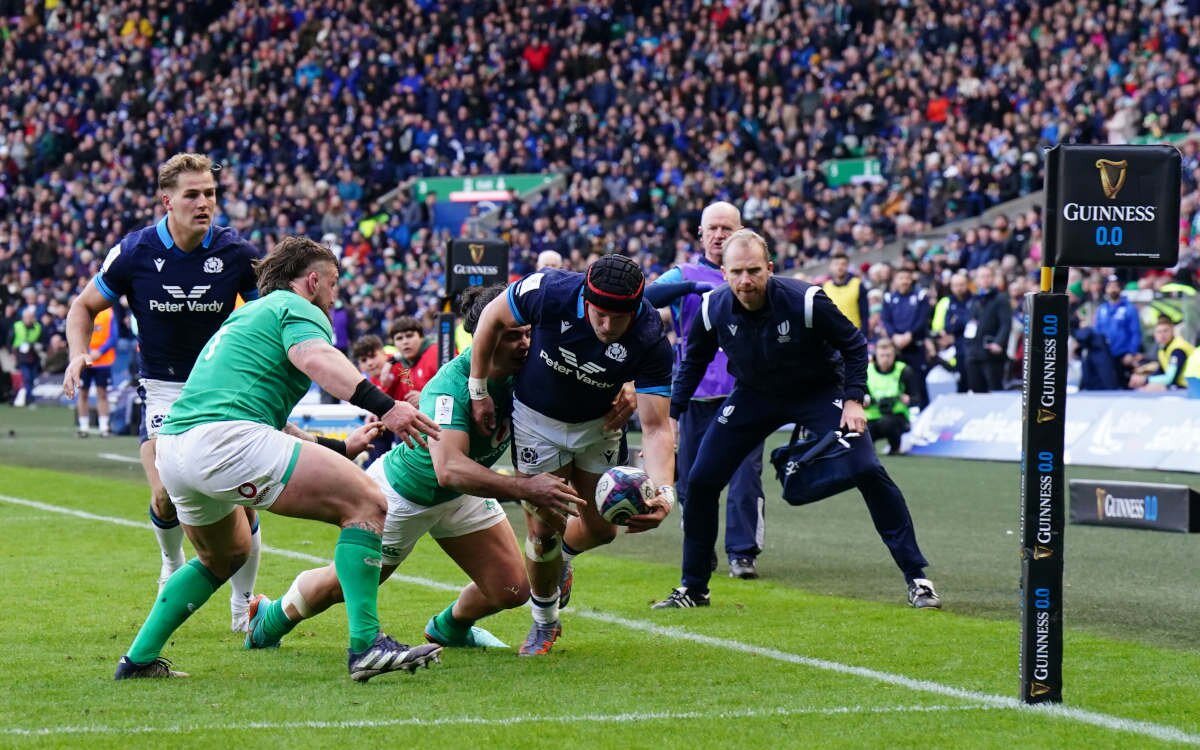 After a tepid opening to the half, Ireland got into the home 22 twice and scored two tries. A lesson in ruthlessness. They opened up a 15-point margin which, against this ultra-organised winning machine, leaves you not so much swimming against the tide as paddle-boarding into a tsunami. Ireland made three more visits to the Scottish red zone late on, and only a couple of handling errors, notably from the marauding James Ryan and the barnstorming Peter O'Mahony, denied them their bonus-point try.
The latter stages of that match were so maddening for Scotland because the start was actually very good. Hugely encouraging, in fact. Scotland have the second-best defence in the tournament and one of the highest tackle completion rates. Ireland pummelled away at them with typical efficiency but until the irrepressible Mack Hansen tore home, Scotland held them at bay. They landed a super shot through Huw Jones, the competition's top try-scorer with four; they manipulated and pierced the green wall. They looked Ireland's equal in pretty much every aspect of play.
What is it that bloke on The Wire said? If you come at the king, you'd best not miss. Scotland took a decent swing, but by round twelve, they were spreadeagled on the canvas.
Ireland's equal, however, they are not. Scotland left points out there and it hurt them. Duhan van der Merwe, unleashed from a smart strike play, was swarmed and ransacked five metres from the Irish line with Stuart Hogg lurking outside him. Hogg was bumped into touch on the opposite flank. George Turner had a couple of fruitless nibbles. What is it that bloke on The Wire said? If you come at the king, you'd best not miss.
Scotland took a decent swing, but by round twelve, they were spreadeagled on the canvas. Now, they must rouse themselves for a final fixture that cannot be a petering-out exercise. A game with a serious element of jeopardy to it.
Nobody should take this match for granted. Italy are not a force like France and Ireland, but they're credible in the Six Nations as never before. They are young and so, prone to the infuriating, but they're dangerous too. Only France have beaten more than their 121 dispatched defenders. Only Ireland have carried more ball and run for more metres. If Scotland were wasteful on the weekend, Italy were downright profligate. That loss to Wales will sting, angst-inducing as it was anti-climactic.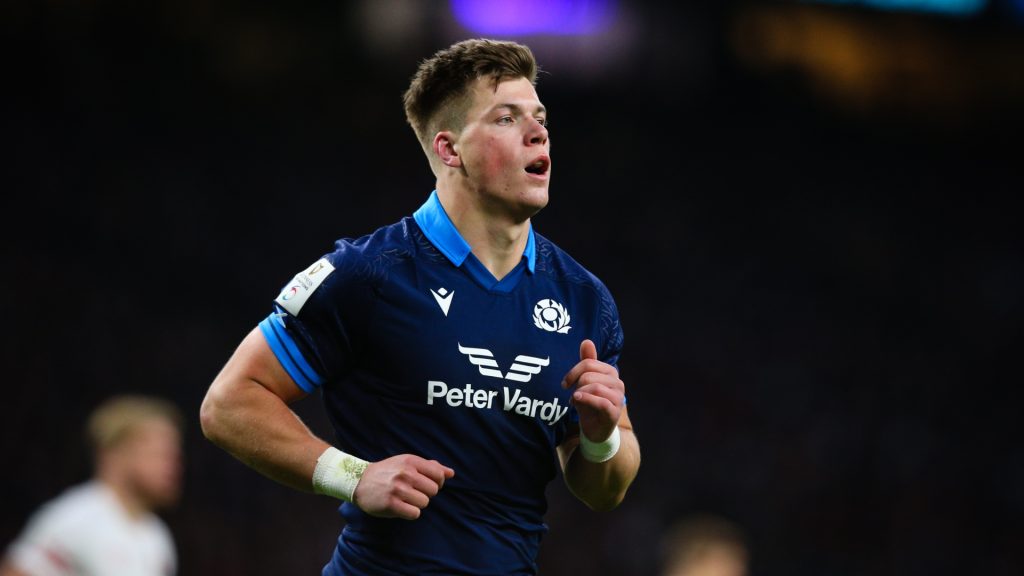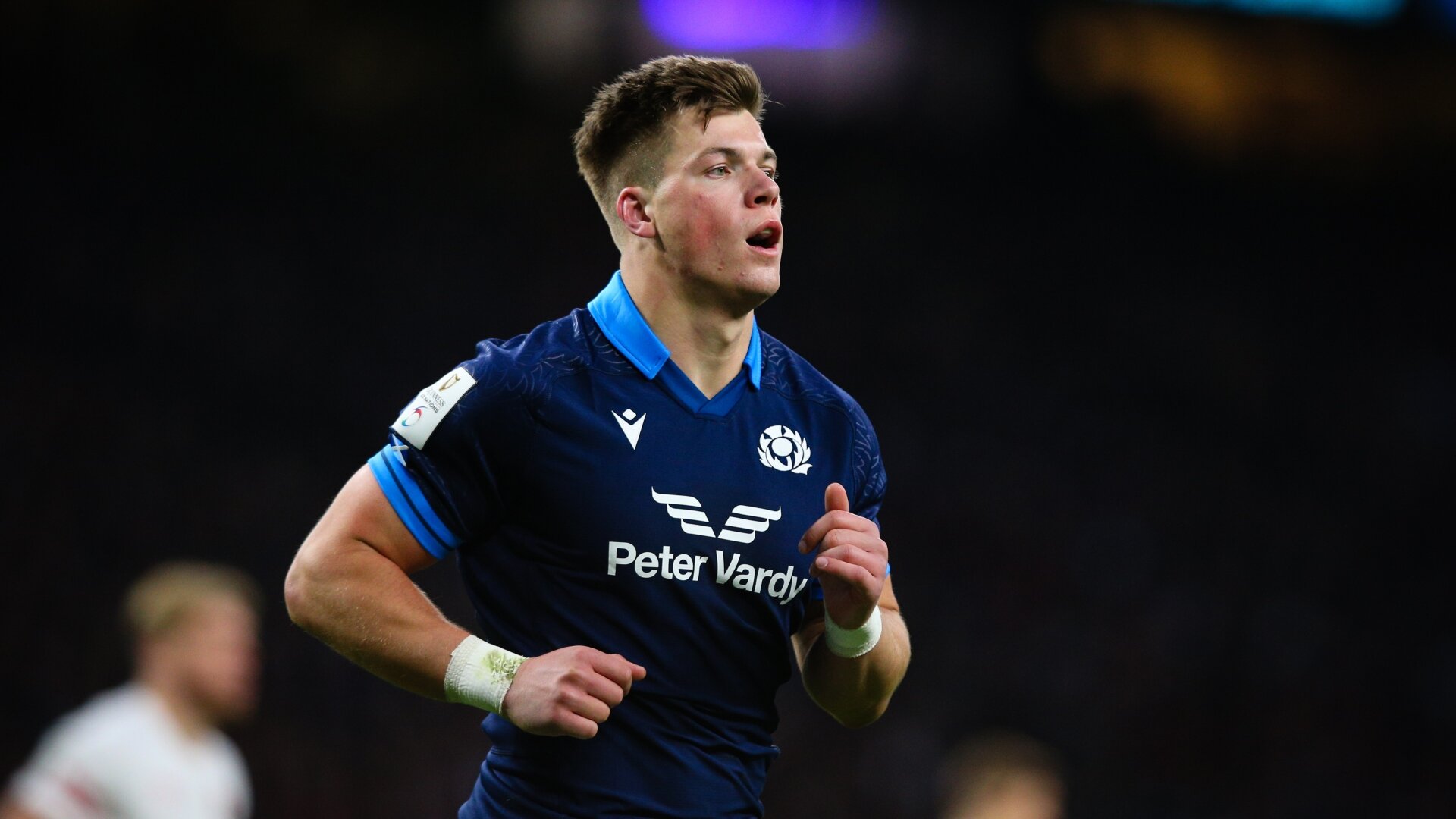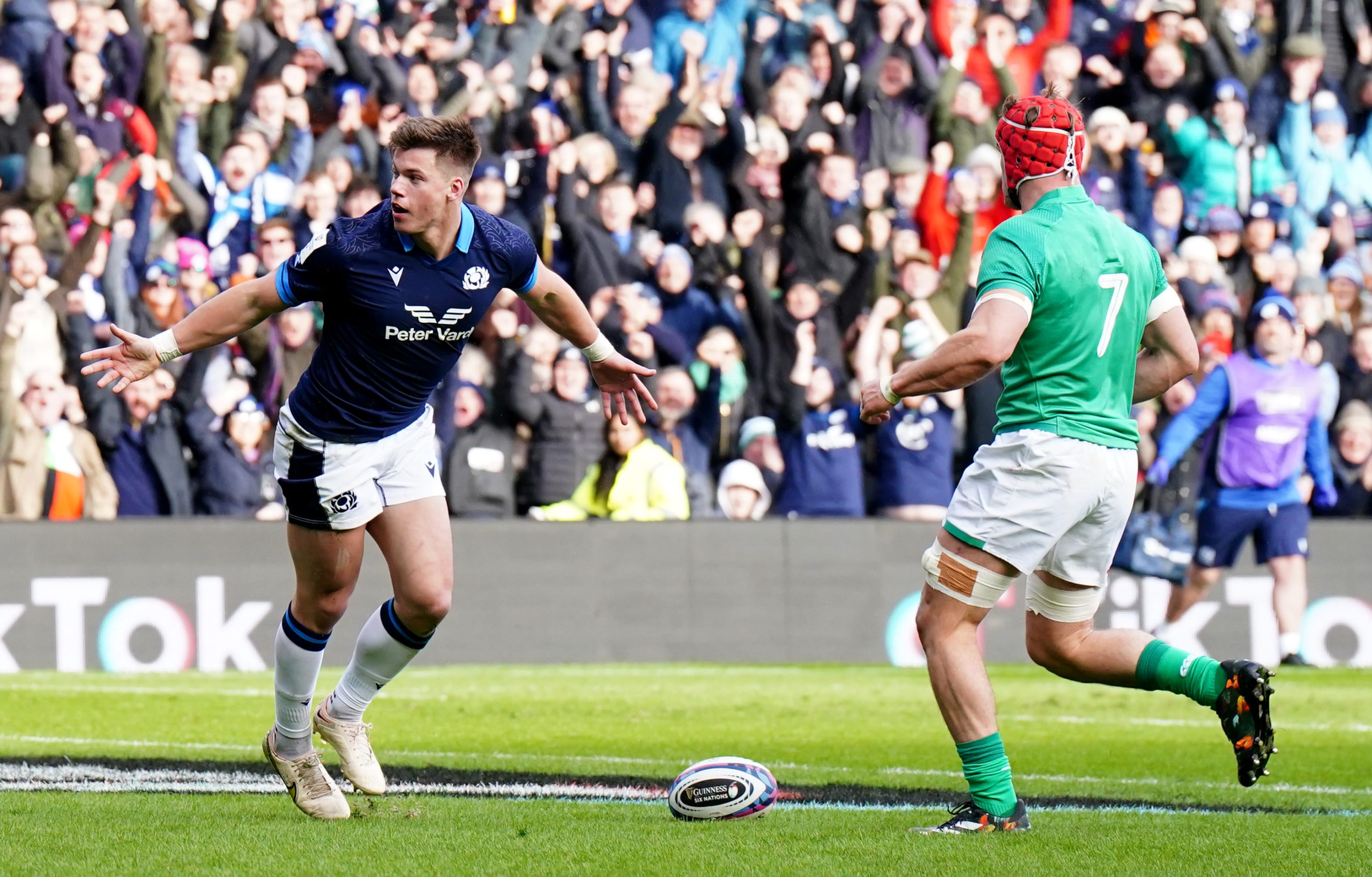 Kieran Crowley will not deviate from his attacking blueprint. It's not his way and it doesn't suit his players. Italy kick less ball than any other team, and by orders of magnitude. Eighty-eight kicks in four top-tier Test matches is a crazily low number, 23 fewer than the next-smallest, Scotland's 111. They have the fastest average ruck speed of the Six Nations, the only team to breach the three-second benchmark. They play an awful lot of rugby – sometime altogether too much in their own half – but they weave some bewitching tapestries. They were a crumbling maul away from stunning France in the opener; in the fight against Ireland until the final quarter.
They have some of the most compelling individual performers, too. Though Ange Capuozzo is out, Paolo Garbisi made an assured return to the international fold against the Welsh. Sebastian Negri is a relentless bull with ball in hand – he and Lorenzo Cannone have made more metres than any other forward.
Scotland will be without two talismanic figures of their own on Saturday lunchtime. It is, notes statistician Kevin Millar, just the second time neither Russell nor Hogg will start a Six Nations match since early 2012, a run of 57 Tests. Both were injured against Ireland, badly enough to sit out the final instalment.
Healy is cast in an entirely different mould to Russell, a smart kicker and game manager, and still young at 23. He could give Townsend an intriguing alternative pivot.
Russell has been a totemic figure this championship – top for try assists and the third-highest for carries across the whole Six Nations – but this gives Townsend a chance to continue building depth behind him. Blair Kinghorn, who was Townsend's first-choice pivot as recently as November, is deployed at 10. Kinghorn has been impressive again of late and his versatility is precious. Ben Healy has been a long-time Scottish Rugby target and now has his chance from the bench. Healy is cast in an entirely different mould to Russell, a smart kicker and game manager, and still young at 23. He could give Townsend an intriguing alternative pivot. At full-back, Ollie Smith is a pup but has wheels and bottle in spades.
This tournament has shown Scotland have the game and the personnel to hurt the top teams, that they are progressing nicely as the World Cup looms, but turning that potential into tangible wins remains elusive. Forty good minutes against Ireland and another fifty in Paris won't do. You can't pass up the opportunities Scotland had on Sunday or serve up a 19-0 lead on a silver platter as they did in round three. Do that, and you ask far too much of yourselves. You force your team into a position where every detail must be exact and every chance nailed.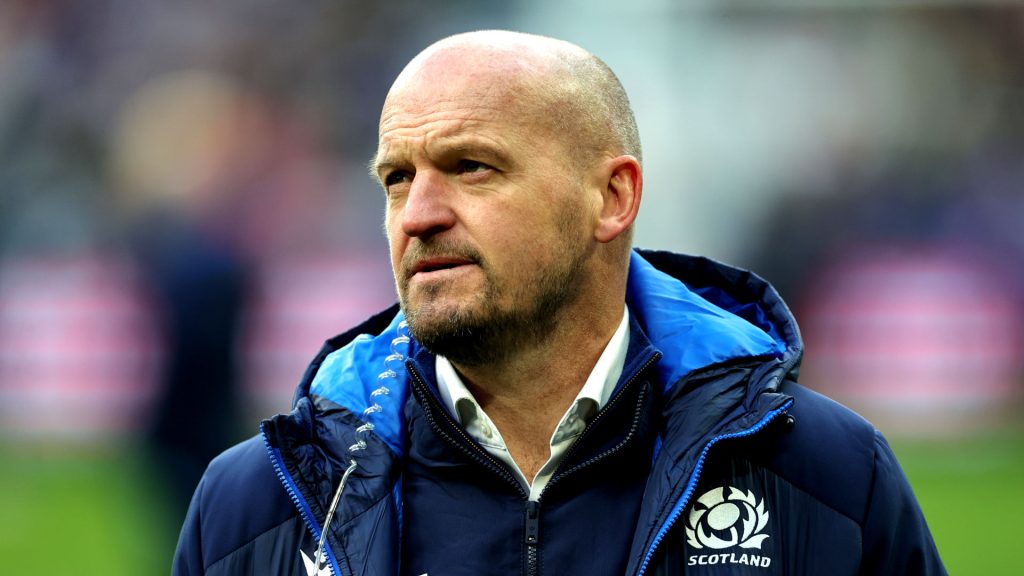 Come the endgame, a three-win championship would be par for Scotland. It would feel about right, for where they sit in the world order. A cut above England and Wales, attempting to find themselves under new management; a rung below France and Ireland, the championship's twin superpowers and the top-ranked teams in the sport. It's knife-edge stuff, though. Third behind that pair would represent a decent return, but finishing below any of the others paints a bleaker picture.
Before we rake the coals, though, Scotland have a job to do. A six-day turnaround without Hogg and Russell, against a gun team with nothing to lose, a fixture with more banana-skin potential than the Rainbow Road. Slipping up is not an option.