Back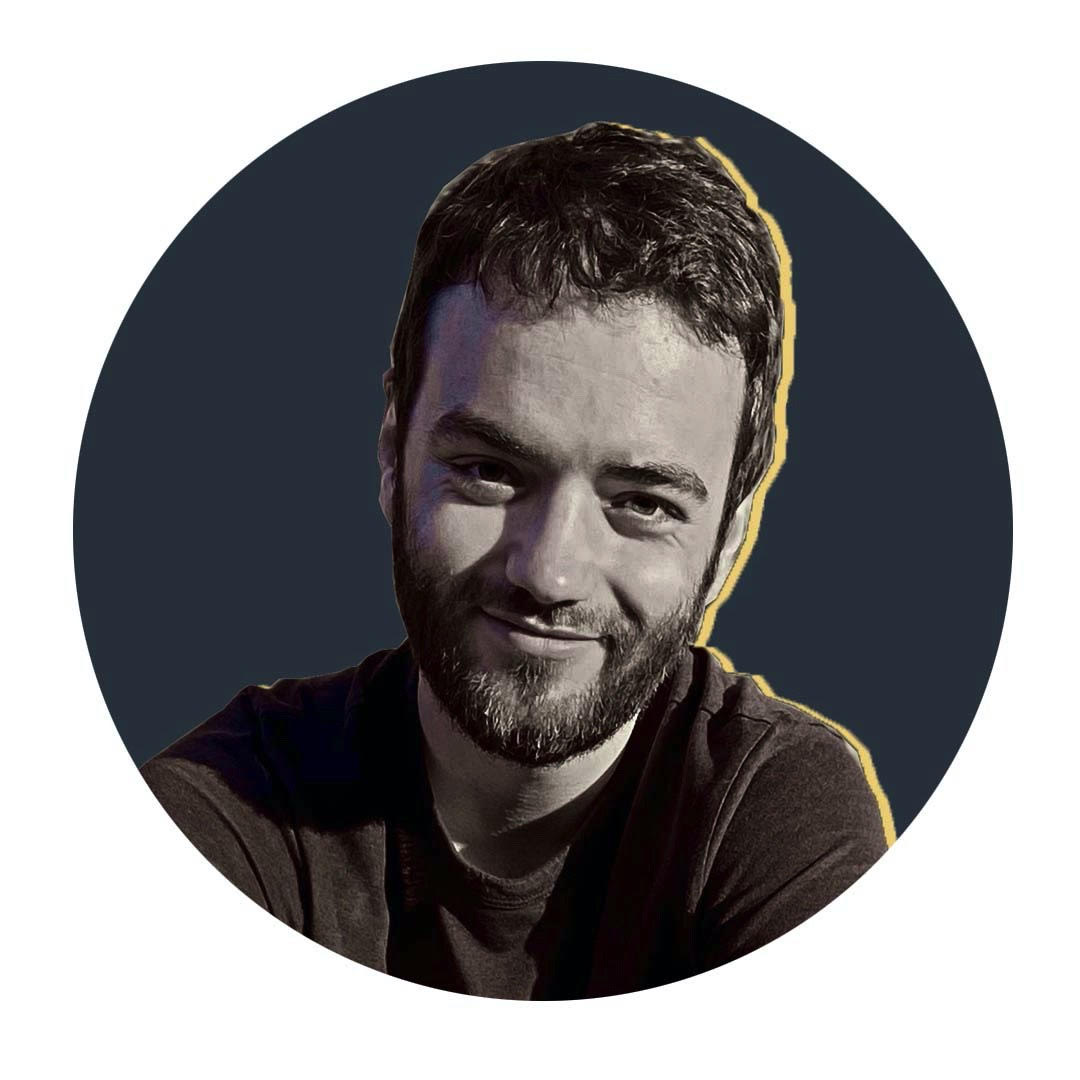 By Will Owen
Scotland bank on fortress Murrayfield to repel Grand Slam chasers France
France and Scotland are the most unlikely rivals in the Six Nations. Their history is not unusual, but they've churned out some matches for the ages. Whether it be Serge Blanco scoring out of the blue to damn Scottish hopes, or Duhan van der Merwe topping off thirty phases to grant a famous win in Paris – these two love to beat one another with a dollop of flair and panache.
In the 21st Century, Scotland have struggled to beat France. But in the last four years, Gregor Townsend's men have come out on top three times – a statistic which will no doubt wind up Fabien Galthié and his team. After France's 2020 Grand Slam hopes were crushed in Murrayfield, thanks to a Mohamed Haouas haymaker, the 2022 replay will feel like a grudge match.
Based on the form of Round 2, France have to enter the game as favourites, but writing off Scotland at home is an error in anyone's eyes. One narrow loss doesn't make Scotland a bad team, and they will view France as beatable. So where is Saturday's clash going to be won and lost?
The breakdown
It feels like an obvious point in international rugby, but neither of these teams are renowned for jackaling as a point of outright dominance. Scotland were cursed to lose the monstrous Hamish Watson at 7, who is known to topple over the world's leading breakdown exponents, but have his mini-me, Rory Darge, to cover in what is a huge day for the 21-year-old.
France have recalled Anthony Jelonch at 7, allowing Francois Cros to carry on being a nuisance in the 6 jersey. It took Cros a while to adapt to international rugby, but he's gradually turning into the French Peter O'Mahony; a man who will steal the ball just as you think an attack looks promising, and will nick a lineout just as the opposition is getting into the game.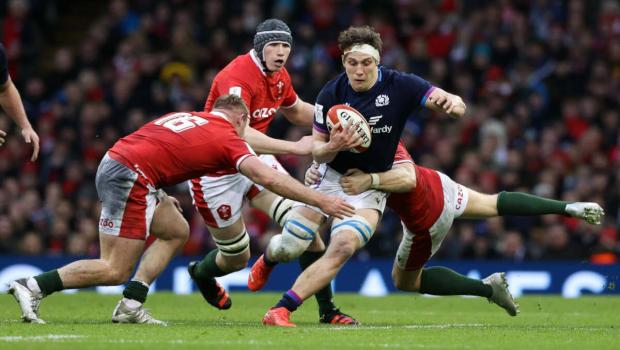 Matt Fagerson will be a huge loss for Scotland against Gregory Alldritt. Alldritt's groundwork is so consistently spot-on that he scarcely gets turned over. The in-form Magnus Bradbury will have his work cut out to outperform the La Rochelle beast.
The battle of the props
With Rory Sutherland injured, Scotland have called upon two very capable replacements in Pierre Schoeman and Oli Kebble. The two South African-born props are rock solid at scrum time, and Schoeman has shown his carrying prowess in the opening rounds. Townsend would typically prefer to utilise him and Nel as "finishers", but the man nicknamed "Shooey" has quickly become a fan favourite in Murrayfield and will relish an opportunity to take on Uini Atonio.
France's props have been nothing short of demonic so far this championship. Here's a quick example of how France have utilised the titanic Atonio:
France exclusively play a 1-3-3-1 system. Most teams will use their 7, 8 or hooker as an edge forward, but here, France use the 152kg Atonio. This means he is lined up against the 89kg Mack Hansen, who has never screamed "your man" so loudly.
Scotland have brought in Rory Darge at blindside, who boasts a 94% tackle success rate with Glasgow. Don't be shocked to see him tasked with containing the second coming of André the Giant. France also have one of the world's leading looseheads in Cyrille Baille, who plays to their system perfectly. A formidable front-row they have.
Price vs Dupont
Antoine Dupont's pedigree speaks for itself – he's world player of the year. It's taken longer for Ali Price's to be appreciated, even by his home fans, but he's arguably just as good an international scrum-half. Superlatives can't describe the talents of Dupont; a scrum-half with superhuman strength and the unrivalled balance.
Very occasionally, Dupont gets carried away with his own ability when it comes to managing games. Though, since taking the captaincy from the absent Charles Ollivon, this has faded from his game. Despite having trounced the All Blacks, this could be Dupont's toughest test in game management yet.
Price, however, is quietly one of the world's best number 9s. A trusted voice among unflashy forwards and a firm left boot to back it up. Despite the strong start to Ben White's international career, Price feels as important as anyone if Scotland are to win on Saturday. He may not be as strong or fast as Dupont, but he is much more renowned for closing out big games.
Expect Dupont to score tries. Expect Price to kick Scotland into the right areas of the park.
The clash of centres
Well this is an interesting one, isn't it? Jonathan Danty and Gael Fickou doesn't sound like the most balanced centre partnership on paper, but Fickou has proven that he can adapt to playing with any style of centre.
Danty will be infinitely more direct than Yoram Moefana, and France have picked the right game for this approach. Sione Tuipolotu is light on his feet, but not afraid to get stuck in physically. Chris Harris needs no introduction – he is one of the world's best defensive backs, and even Moefana would be foolish to think he could take Harris on the outside.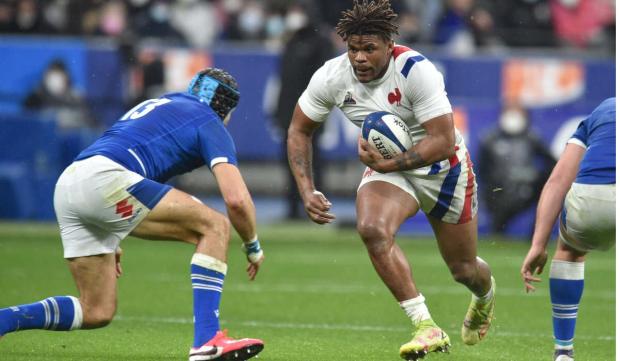 Moefana moving to the wing will rightly lead to a few scratched heads, but this indicates Galthié predicting a really tight battle. Play three centres and eat up every inch you can. No room for anything too flashy. Danty carries straight. Moefana can roam. Fickou is somewhere in between, plus has developed into a great alternate kicking option.
In attack, Tuipolotu is an unknown quantity to many outside of Scotland, but he's gradually showing Europe that he is the whole package. Moving him into 12 and starting him over Sam Johnson and Cam Redpath against Wales was a surprise, but he didn't disappoint. Fleet-footed and strong in equal measure, he will provide Scotland with some good go-forward. One would imagine the ever-reliable Harris will continue to take Johnson's role of clearing up any mess Finn Russell leaves behind.
Finn Russell's kicking game
Russell's kicking game is arguably better than any other 10 in the world right now, and he will be licking his lips at the thought of the inexperienced Moefana covering the backfield. It's possible that Dupont and Alldritt will provide him with the help he needs, but against Russell, you leave a blade of grass unmarked at your peril.
Melvyn Jaminet has been superb at the back for France in his debut year of international rugby. He has shown that he is collected under the high ball, but Russell's approach of kicking low is a whole new ball game. In combination with Damien Penaud, Jaminet will have a busy day cleaning up any balls Russell and Stuart Hogg are sending over his head.
The penalty try scored against England is substantial proof of one thing: it doesn't matter if you're in the front-line or the backfield – if you are caught napping for a split second against Finn Russell, it will cost your team line breaks.