Saracens getting in the groove for trophy hunt
The business end of the domestic season is upon us and the usual suspects are timing their runs to perfection. Harlequins and Saracens have served notice that the outstanding Leicester Tigers cannot take a Premiership Final win for granted, while in the United Rugby Championship, the Irish and South African teams have looked a class apart, as the fixture list has unfolded. Places for summer tours are up for grabs and with the weather hotting up, there will be no let up in high-octane rugby…
Saracens hit form at the right time
From the moment Aled Davies thread a beautifully weighted flat-pass through to Elliot Daly, to thunder across the turf to score – leaving Mark McCall to share a rare flicker of emotion as he clapped the first-phase strike move – you knew Saracens weren't going to release their feet from the throttle until five points and a play-off place had been secured. Sixty-five minutes later, with a 38 points on the board and a bonus point, no one was left wondering whether Saracens would provide the sternest of challenges to Leicester in reclaiming their Premiership crowd on June 18.
Owen Farrell, in his fifth game back from a long-term injury, was yet again pivotal. He was responsible for 18 points from the boot, but also put in an eye-catching 50m line-break, that led to  Sean Maitland running in under the posts a few phases later. Out of sight and out of mind during the Six Nations, Farrell was discarded by many as being yesterday's man, with the wondrously gifted Marcus Smith in vogue, but while England stuttered, his value has soared and he will be deservedly winning his 100th England cap against Australia if he comes through the season-end unscathed.
Saracens are a multi-skilled squad. If it's not Aled Davies latching onto Nick Tompkins like a backrow forward to carry over the line to score, it's Alex Goode filling in for Farrell at No 10, or the 19st Vincent Koch racing after Daly's drop-out deep into the second-half like a spring-heeled lamb. Then there's the explosive Ben Earl finishing a try like Sean Maitland in his pomp for the bonus-pint score. They are master chameleons and know how to win games in a number of ways.
For fans, the win over Exeter will have meant more given the needle between the sides, given Tony Rowe's outspoken missives during the salary-cap affair. The sense is very much that vengeance is fuelling their quest for Premiership silverware and every side needs to be mindful. Saracens have done their sparring and are ready for the main event.
Change brewing at Newcastle?
After a decade as Newcastle Falcons supremo, Dean Richards is mulling over a change of role, a shift from his seat of power as director of rugby to a seat on the board. Richards said last week he was discussing his future with Semore Kurdi, the club's owner.
These feel like seminal times for Newcastle. Their season, which started so brightly, is now petering tamely towards its endgame. Friday night's heavy loss to London Irish was their seventh home Premiership game on the spin without victory. They have not won a league game at Kingston Park since October, a staggering stat given how fortress-like Newcastle have made the place.
The squad has creaked beneath the weight of injuries, particularly in midfield and the back-row. But they have been plagued more so by an alarming lack of cohesion, a mountain of errors and at times, a bizarre inability to land blows in attack. In the past two weeks, against Glasgow in the Challenge Cup and Irish in the league, their set-piece, an area of such traditional force, has creaked too.
"Embarrassing" was the assessment of Will Welch, their stalwart captain, on Friday. Welch has played well over 200 games for Newcastle and was their youngest-ever skipper when he first took on the role.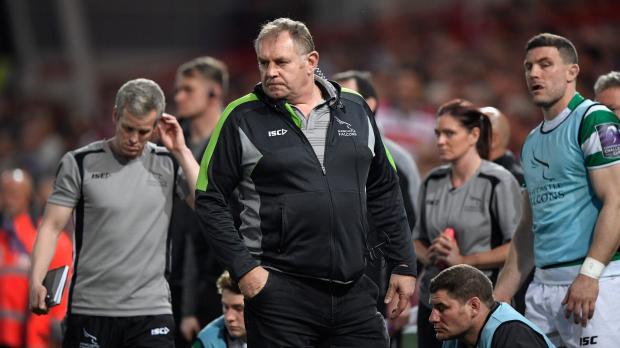 Falcons' blueprint has long been to develop, blood and construct teams around the Welches, Callum Chicks and Trevor Davisons, local lads from a talent-laden catchment area. A score of Newcastle men earned England recognition in the summer and autumn, with Adam Radwan and Jamie Blamire at the vanguard.
Even with a reduced salary cap, Falcons cannot and in some cases will not match the spend of their rivals. The loss of Will Haydon-Wood, a 21-year-old fly-half who has looked at home as top-flight starter this term, is significant. If Newcastle need one pivotal addition, it is at 10. Haydon-Wood is off to Wasps, who were willing to offer a serious pay rise. Louis Schreuder, Newcastle's premier scrum-half, has signed for Bath. Tian Schoeman will be their go-to play-maker next season.
At the moment, 11th is a pretty fair reflection of Newcastle's campaign. In sinking Exeter in Devon for the first time, stunning Wasps with 14 men, winning handsomely at The Rec, claiming a thriller in Biarritz and pushing heavyweight opponents all the way, they have shown what they can do with diligence and determination and something approaching a full-strength line-up. On many other occasions, errors and inaccuracy have been their maddening downfall. The months ahead will be fascinating.
Taking the URC by Storm
They crept up without anyone noticing. When February began, with over half the regular season games played, only one South African side was in a play-off spot in the URC, and that team, the Sharks, occupied eighth spot by a mere two points.
The narrative then was that they'd be teams to watch next season, the kind of patronising and short-sided commentary we Europeans should have had the sense to avoid. To be fair, Johann van Graan, the Munster coach who spent a decade working with the Bulls, was the one who foresaw the future. "Wait until you go to Ellis Park, Kings Park, Cape Town, Loftus Versfeld. Even the great Crusaders' sides lost there. You don't just turn up in South Africa and win," van Graan said in advance of his club's trip south.
Twenty-four games later, he's been proven right. Out of those matches between South African and European sides on African soil, 22 have ended in victory for the home side. At least half a dozen could have went the other way but second-half capitulations have become a theme. The South Africans know how to play the conditions; a number of Irish//Welsh and Italian sides discovering that if you can't handle the heat, you get out of the play-off spots.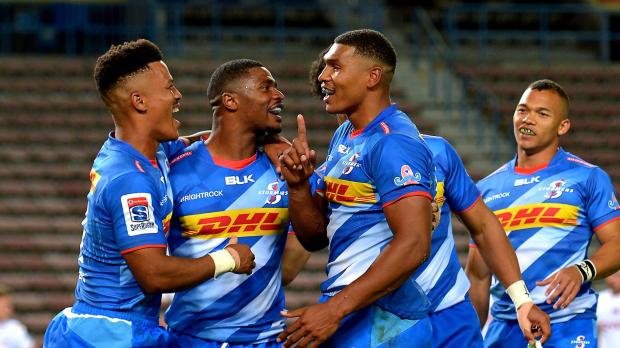 After Saturday's results, the Stormers moved up to second, the coveted position that guarantees a side home advantage in the quarter- final and semi-final. The Sharks are fourth, the Bulls eighth. Just four points separates second from eighth.
It's not inconceivable to imagine a former Pro14 heavyweight, Ulster or Munster, losing away to one of those teams in the play-offs. In fact it has already happened (four times) this season and will most likely happen again if they don't get their act together and squeeze their way into a top two or, at the very least, top four position.
Whether they do or don't, one thing is clear. The four South African franchises have changed the URC for the better. And it isn't next season when we can expect a major impact from them. It has already happened.
Ulster at a crossroads
Six days after losing their Champions Cup tie with Toulouse, Ulster were back in Ravenhill on Friday, bodies bruised, minds fatigued. And it showed. Their tank was empty, defeat inevitable once Keith Earls crossed for a second Munster try midway through the first half.
The issue is they have to go at it again this weekend, their fourth must-win game in a row, and as we know by now, only teams like Leinster, Racing, Toulouse, have the squad to cope with that kind of intensity.
It means Dan McFarland's side are at a crossroads again. Since he became their head coach in 2018, they've undoubtedly got better as a team, a vibrant youth programme providing skilful alternatives to the journeymen occupying their roster.
But they've also developed a history of collapsing in the finishing straight. They should have beaten Leinster in the 2019 Champions Cup quarter-final but lost their nerve. Within a month Glasgow were putting 50 points on them in the Pro14 semis.
Onto 2019/20, the pandemic year. They engineered a remarkable comeback win over Edinburgh in the Pro14 semis and then failed to last the pace against Leinster a week later in the Aviva. Mentally drained, Toulouse overpowered them a couple of weeks after that in the Champions Cup quarters.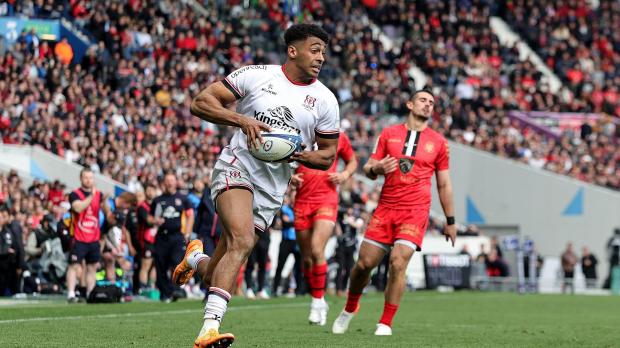 Last season brought a similar story. They had another first-half lead over Leinster in a must-win game …… and another defeat, followed by another European meltdown, this time against Leicester. We won't even mention their subsequent showings in the Rainbow Cup.
Now to this season. They've lost four of their last five games, have one trophy left to play for and unless they beat Edinburgh this weekend and then Sharks in their final regular season game, have no chance of a home semi-final in the competition, and a reduced chance of even getting to host a match in the quarters.
To an extent they have been unfortunate, with the fixture list, with injuries and with a couple of refereeing decisions, but there comes a time in any side, indeed any coach's, evolution, when you learn how to stay composed in the most stressful of moments. That's where Ulster are right now. Their next two games are vital in terms of deciding how this season will unfold for while it remains entirely possible for them to win a URC title by winning away from home in the quarters, semis and final of the competition, quite frankly no one thinks they'll do so. To win the neutral's trust, they must first win a trophy.
Webb refuses to wither into obscurity
For so long a cause célèbre for the 60-cap rule, Rhys Webb has been shunned by the Welsh management for some ill-judged words about not wanting to hold tackle bags and preferring to spend time with his family during the pandemic.
Whatever the private conversations between Webb and Wayne Pivac, if they've conversed at all, the perma-tanned scrum-half hasn't had a sniff of the Welsh squad in 18 months, with Pivac cuttingly saying he had quicker scrum-halves with better service. To the untrained eye this season, however, they would say Rhys Webb has consistently been in the top three scrum-halves in Welsh rugby, faring favourably over Gareth Davies and Kieran Hardy. Indeed, Webb has consistently delivered for the Ospreys, showing leadership when he's been called upon, and against Cardiff he actually outshone Tomos Williams, who himself has been in fine fettle of late.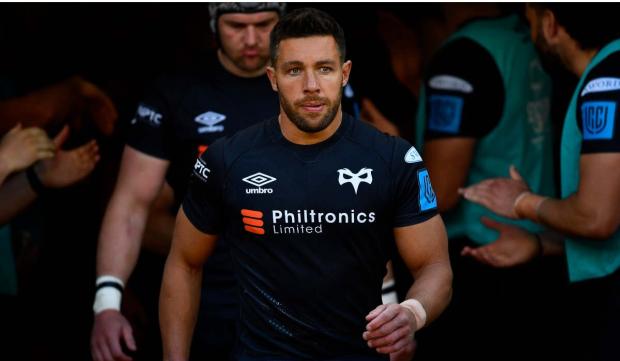 Granted the 33-year-old had a better platform, with the Ospreys pack dominant, but he didn't seem to need a zimmer-frame to canter 50m to go in under the sticks after an interception and he has repeatedly shown game awareness, game management and sleight of hand to put carriers into space or snipe around the fringes. In conclusion, he looks like a man who could still mix it at Test level and he is still younger than Alun Wyn Jones, Ken Owens and Jonathan Davies.
One man who doesn't doubt he's still got what it takes is his coach, Toby Booth, who has no doubt he's still Test class, but if, as expected, Webb is left outside the inner circle for the South Africa tour and beyond, many will feel that Webb's natural was left unfulfilled. Thirty-eight caps seems modest for a player with his talents and he may one day rue his decision to head to Toulon, but whatever your view, he does merit another conversation.
Thompson's turmoil needs to be heard
It was horrific to read Steve Thompson's interview in Saturday's Daily Mail as the former England hooker confessed to suicidal thoughts as he battles with the onset of early dementia.
Every rugby fan, indeed every rugby player, should see that article as a form of education so when the next red card for a reckless challenge arrives early in a game, such as Charlie Ewels' second-minute dismissal for England against Ireland, we don't have to hear loose talk about games being ruined. It is lives that are being ruined by rugby-related concussions. Thompson has to deal with the consequences of that.
The very least we can do is learn from his experience and prevent the same story being told by a different player in 10 or 20 years-time.