Rugby must not forget about Worcester Warriors
With trees shedding their leaves and the air turning crisper, the rugby season is well-underway in the Northern Hemisphere. In the Premiership, some stunning rugby has been overshadowed by the financial plight of two of its clubs, leaving the URC to finally feel some love from fans outside the league. The game has its challenges but with a World Cup due to kick-off in a matter of weeks showcasing the best of the women's game, and a World Cup in France less than a year away, there is still much to savour…
Worcester Warriors stare into the abyss
Worcester Warriors. Where do you even start? At 5pm today, staff will be turfed out of the stadium in which they have dutifully grafted due to the financial cyclone – not of their making – that has engulfed them. The hope is that, if they – and this includes the Women's team – are suspended from all competitions – the club will be put into administration, and the club can return, like a phoenix from the flames in a matter of weeks. However, before that, if wages are not paid and contracts broken, they could lose their prize assets, England internationals Ollie Lawrence, Ted Hill and Scotland and Lions internationals, Rory Sutherland and Duhan van der Merwe.
Steve Diamond, who has been manfully fronting-up amidst the chaos, summed up the feelings of the rugby family to a Daily Mail reporter on Saturday evening as the players and support staff drowned their sorrows, and celebrated a 39-5 victory over Newcastle Falcons. "I don't know how it's come to this." He's right, of course. There has to be some deep-seated enquiry into how a club in a flagship global league can be left to go to the wall, barely 18 months after Cecil Duckworth, the much-loved former Warriors owner relinquished control of the club.
Was enough due diligence made of the new owners Jason Whittingham and Colin Goldring? Were they 'fit and proper' owners. Did they have the cash reserves to fund the club in a pandemic? It's a scandal it has come to this and the RFU and Premiership Rugby scrutinise their processes to ensure this does not happen again. Indeed, PRL's chairman, Simon Massie-Taylor, has asked for more transparency into the club's finances, because it is not a good look. Wasps were able to hang on in a topsy-turvy game over Bath, and that is a credit to their players, with £2m having to be found in a matter of weeks to avoid administration and HMRC calling in their debts.
One only hopes someone takes responsibility for the mess at Warriors. To pass the buck would be an abdication of duty.
It's time to respect the URC
For years now, detractors across Europe have sneered at the United Rugby Championship. Its many iterations created a confused identity. Gross mismatches became commonplace. The stronger teams cotton-woolled their top players for swathes of the season, knowing the second string could do the job, before unleashing their big guns for the European tournaments. The whole thing lacked the resonance required to capture imaginations.
Sometimes, the vitriol has come from within: a section of Welsh fans yearn to be pitted against the English heavyweights; others have grown embittered by the Irish stranglehold on the competition, whereby Leinster could win it year on year while hardly ever needing to roll out their coveted Ireland megastars.
If the opening rounds of the URC are a sign of what's to come, the league can, at last, begin to free itself from these unwanted tags. For the first batch of rugby has been ferociously competitive.
Take Glasgow Warriors, for example. Spanked by Benetton in a chastening curtain-raiser, they responded by promptly spanking Cardiff, a team who got the better of Munster a week earlier. Edinburgh pushed the Bulls all the way at Loftus Versfeld, where no European team has triumphed. The Dragons had been obliterated in Scotland's capital then, in the result of the weekend, did a number on Munster while rumour and rancour reigned off the field. Scarlets and Ospreys contested a riveting draw in round one, then the Scarlets and Ulster shared 94 points on Saturday lunchtime. Lowly Zebre Parma, a team who had one win in 31 matches heading in to the new season, showed glimmers of an exhilarating future as they came within a whisker of toppling Leinster, then the Sharks, in two utterly engrossing fixtures yielding twenty tries. The play on show has been sparkling.
Suddenly, as the Premiership gasps beneath the financial yoke of covid, the URC looks pretty rosy. Two great English clubs teeter on the brink of oblivion. The league is gripped by uncertainty and anxiety. Its entire private ownership model – always a fraught exercise when the owners in question are losing money every year – looks decidedly flimsy. The salary cap has come down to curb the spend; a vast group of capable professionals were cut adrift, and many looked to the URC for a life raft.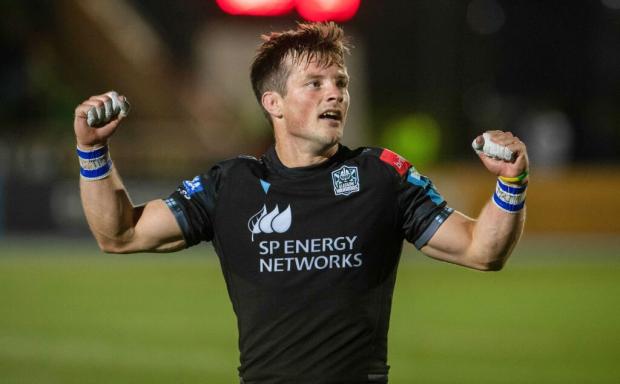 How has the competition's landscape shifted so dramatically? To answer that, you must look to Pretoria and Durban, to Cape Town and Johannesburg. The four South African franchises did not so much enter the URC's party as boot the door off its hinges and sink all the hosts' beer. The standard of competition has rocketed. No longer can teams rest their big boys and expect to smite all comers. Trips to South Africa are brutally tough, even while the Springboks are sequestered for Test duty. Across the board, standards are being raised, because to mix it with the newcomers, standards must be raised.
Let's not kid ourselves, the URC is not immune to strife. Its champion team, the Stormers, were placed into administration a year ago and bailed out only by SA Rugby. Attendances in Wales and Italy remain poor. Loftus Versfeld was sparsely populated on Saturday despite a variety of marketing initiatives, the cheapest tickets being sold for R25 (£1.28), under-18s going free, and the promise of watching the Springboks Test on the big screens afterwards. Relevance is improving, but slowly.
French rugby, with is lavish riches and eye-watering broadcast deal, will always be king. But the little by little, the URC is shifting the narrative, changing perceptions, evolving from an untidy maelstrom to a competition that demands respect.
Connacht's strongest asset in danger of becoming their weakest
There was a time when you couldn't have imagined Connacht without Bundee Aki. Winners of the Pro12 in 2016 – to date the only trophy in the province's history – it's safe to say it wouldn't have happened without their centre, the embodiment of their cause.
You don't have to imagine them without him now because it is becoming an increasing reality. Quite apart from the fact the Irish quota system prevents him lining out for his club on a weekly basis, there is also a high number of suspensions building up.
First, in 2017, he received a three-match ban for comments made to referee, Ian Davies. Then, after a red card in Ireland's win over Samoa at the 2019 World Cup, he picked up another three-game punishment, missing not just Ireland's World Cup quarter-final but also Connacht's subsequent two fixtures.
A couple of years later came another red card, again on international duty, one that didn't cost Ireland the game, but which did cost Connacht their star centre for the Challenge Cup game against Leicester, as well as three other matches.
Then came Saturday. Connacht were 19-8 down to the Stormers when Aki's shoulder connected with winger Seabelo Senatla's head at a ruck. Tom Farrell's subsequent score from that move was subsequently wiped out after video review, leading to Aki's dismissal. Worse again, they conceded three tries in the final quarter to lose a game they potentially could have won.
So, what's next? A suspension will invariably follow, again denying Connacht access to their best player. By the time that passes, November will arrive, and he'll be gone again for a month on international duty, increasing the impact of Saturday's dismissal.
After Samoa, then Ireland coach, Joe Schmidt, told the press Aki was 'devastated'. Two years later, following the red card for his high tackle on
Billy Vunipola
, a different Irish coach delivered a similar message. This time we were told the dismissed player was 'gutted'.
That may well be the case. But sympathy has its limits. Aki was sprung from the bench on Saturday because of his standing, his excellence as a player. If Connacht were to win that game, they needed Aki at his best. Instead he became a liability. He has to learn.
Can Zebre Parma finally come of age?
Trailing Leinster 28-10 at half-time, four tries conceded and a mountain of near-Himalayan proportions to scale, nobody gave Zebre Parma much hope of reeling in the deposed champions.
Behind by the same scoreline to Sharks a week later, you wouldn't place any faith in the Italians hauling back the hitherto rampant visitors.
You'd expect battling Zebre to work their proverbials off, but wilt in the heat. You'd fancy Leinster's streetsmart unit to multi-phase and whirlwind them into submission. You'd back the Sharks' bruising set-piece and dynamic backs to punish them over and over.
At least, if you were doing the weekly shop and saw those half-time scorelines pop up on your phone, you wouldn't exactly rush your trolley to the tills to get home for the second forty.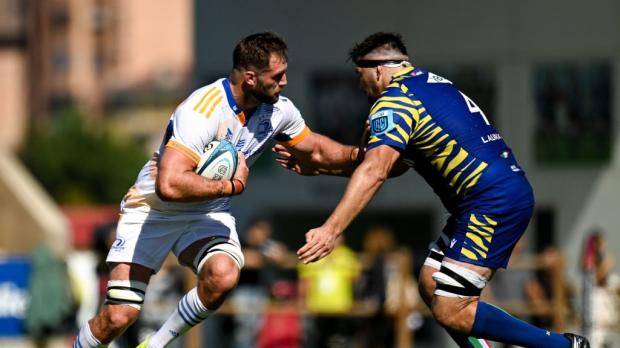 But Zebre Parma had other ideas. Playing with panache and precision, they unveiled a new incision to their attack. Their tries – five in each game – were beautifully constructed. Their free-wheeling back-three – Simone Gesi, Richard Kriel, Pierre Bruno and, off the bench, Jacopo Trulla – scored half of them. MJ Pelser, an explosive back-row recruit, and Franco Smith JR, son of the new Glasgow coach, quite literally steamrolled their way to the whitewash. Gargantuan lock/blindside hybrid Gabriele Venditti melded size to style with some gorgeous offloading against the Sharks.
With five minutes remaining in round one, Zebre Parma trailed by four points with the ball in the Leinster 22. In boxing terms, they had claimed rounds nine, ten and eleven with stunning body-blows and were going to work on a knockout punch in the twelfth. Only painful little errors – a dropped ball here, a forced pass there – allowed Leinster to pivot from the ropes and dance their way to safety.
In the dying embers of the Sharks tussle, down 39-22, they scored two tries in two minutes. The second, finished, by Trulla, was stunning. Then they went again from the kick-off, sweeping the ball from left to right, linking superbly, allowing Trulla to scurry and soar in at the corner. The try was disallowed for obstruction, Juan Pitinari checking the run of Werner Kok from the kick-off. A pulse-quickening, palpitation-inducing try scuppered by tear-your-hair-out, shoot-yourself-in-the-foot indiscipline; Zebre Parma in microcosm.
The Italians have never beaten Leinster in their 10-year stint in the various iterations of the URC. In their past three meetings, Leinster scored 43, 48 and 68 points respectively. Zebre Parma had the league's meekest attack and leakiest defence last season. Leinster were top dogs in both categories. Zebre Parma's only victory in 32 attempts came in the penultimate round of the championship against the desperate visiting Dragons.
In matching the mighty province – for Leinster, even devoid of swathes of Ireland front-liners, are still seriously mighty – try for try, they showcased tantalising glimmers of a new future. In roaring back against the Sharks, they proved it was no flash in the pan.
For an age, this franchise has lurched from one wretched season to the next, churning through players and staff at a rate that puts Westminster to shame. Their very existence as a professional entity has been questioned in the Italian media.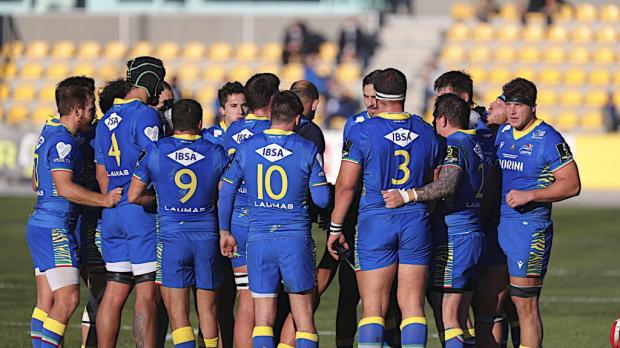 But here was a team imbued with belief and flair. Their young upstarts took it to Leinster and then took it some more. Gesi, at 21, is a star in the making. Kriel and Smith JR are both a year older, and so are Alessandro Fusco and Jacopo Trulla. Tiff Eden looks a tidy pick-up at 10 from Bristol Bears and finally has the opportunity to be the first pick in his position. They have Johan Meyer and Kobus van Wyk to return from injury.
Under Michael Bradley, then Fabio Roselli, Zebre Parma scored 32 tries in 18 URC matches last season. They're already up to ten, nearly a third of that tally, two games into the campaign. They made seven line-breaks to Leinster's two, beat 24 defenders to Leinster's eight, and made 17 off-loads to Leinster's six. They bettered the Sharks in all those categories too. All the signs right now indicate they will scare plenty teams and scalp a few.
And that's what is desperately needed. For Italian rugby – and the URC – Zebre Parma must come to the party. It is no use having a team permanently camped in the league's basement with little prospect of escape. Opposition should not fetch up in Parma expecting five points and a perfunctory win. Zebre Parma have shown that if they are to go down, they will go down swinging.
After two games at home, they go to Munster, host the champion Stormers, and travel to Llanelli to face Scarlets. A sudden renaissance is unlikely; you wouldn't back them in any of those contests right now. But at least there's justified hope, at least there are performances and tries to build on. Let this be year Zebre Parma become a credible force.
Bennett will rise again for Scotland
If you want an idea of how well Mark Bennett played in Pretoria on Saturday, consider the fact Darcy Graham scored three tries, beat a million defenders and hoovered up approximately half a mile with ball in hand and was still beaten to the man-of-the-match award by his outside centre.
Bennett's talent has never been in question; it's his capacity to avoid serious injury that has been the Edinburgh man's undoing. Over the years, he has undergone two serious knee operations and spent months on the sidelines with a variety of shoulder, hamstring and further knee complaints. He has scarcely enjoyed an unencumbered pre-season since 2015, when he shone at the World Cup and was nominated for World Rugby's breakthrough player of the year award.
As the injuries struck, Scottish Rugby moved him east, from Glasgow to Edinburgh. He tumbled down the midfield pecking order as Sam Johnson, Chris Harris, Cam Redpath and Sione Tuipulotu emerged. While he festered on the treatment table, Chris Dean and James Johnstone became Richard Cockerill's go-to men.
He waited four years between his 24th cap in 2018 and his 25th in the 2022 Six Nations, and went nearly six between international starts when he claimed the number 13 jersey for Scotland's July series in Argentina.
For a good twelve months now, Bennett has dazzled. By and large, his body has held up. He propelled Mike Blair's new-look Edinburgh to the URC play-offs and Champions Cup qualification. He was a stand-out in Argentina, scoring in two of the three Tests. He has ripped through defences with his direct running and prised them open with sharp distribution and an intelligent short kicking game. At 29, these are his peak years and he has all the tools to reassert himself as a top pick in the Scotland midfield. All at Edinburgh – even the jilted Darcy Graham – should rejoice at that.
The Dragons finally breathe fire
Sport has a funny way of wrongfooting the experts. For a club that had not won at home for over 500 days, and was facing a Munster side laden with internationals, that it had not beaten for seven years, you'd think it was a stiff enough task.
Throw in the fact that their Director of Rugby, Dean Ryan, has been mysteriously absent all week with rumours about his future swirling, and most naysayers would have bet their house on an away win.
However, as we now know, the Dragons earnt a deserved 23-15 win over the Munstermen to send their success-starved fans into the fresh evening air with a spring in their step. The winning try was a gem. Rio Dyer, the jet-heeled right wing, picked the ball up, 55m out, and accelerated through the defence of Irish legend Peter O'Mahony and new star signing Malakai Fekitoa with consummate ease before rounding full-back Mike Haley to score a memorable try.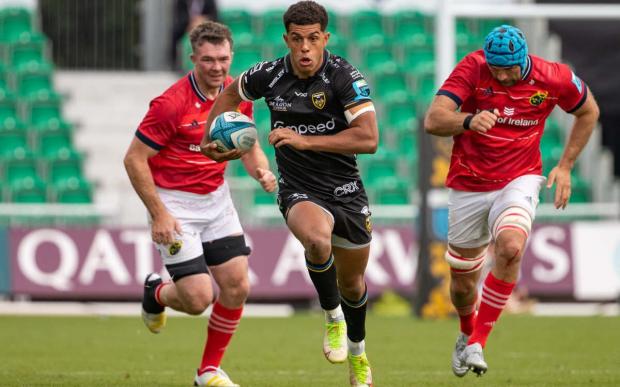 The players were condemned last weekend by Ryan, but their performance under new head coach Dai Flanagan suggested it was a two-fingered salute to their outgoing DoR. Angus O'Brien was central to their cause with his unerring boot and Will Rowland, who is growing in influence in Welsh rugby, was a beacon of gutsy leadership throughout.
It is too early to predict a turnaround for the beleaguered region, but green shoots were spotted at Rodney Parade and it was heartwarming to witness.
Wallabies card trick isn't working
So, ninth in the world, a record low point in the rankings, a win ratio under 40 per cent since Dave Rennie became head coach, Australia has problems. If those stats don't catch your eye, perhaps this one will. Under Rennie's 29-game tenure, Australia have conceded 22 yellow and red cards.
They may have got away with it in the first Test of England's tour, when Darcy Swain was red-carded, but their cause was helped that day by English indiscipline as Billy Vunipola and Jonny Hill's yellows meant England had a man advantage for 25 rather than 45 minutes of that clash. Otherwise yellow cards cost the Wallabies in their defeat to Argentina, in the second Test of England's tour, most notably in the 39-37 defeat to the All Blacks – a game overshadowed by the Bernard Foley/Mathiew Reynal 'play on' saga.
On Saturday at Eden Park, they were a shambles. Again there were yellows – bringing their tally to the tournament up to nine – and it's just plainly clear these Wallabies are engaging in the wrong type of fight.
With a talented playing roster, and a World Cup draw that keeps them away from the four leading teams in the world, France, South Africa, Ireland and New Zealand, they have the potential to pull everything together and reach another World Cup final. But only if they play their cards right.