Back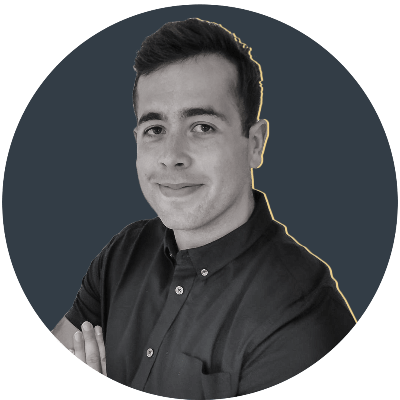 By Jamie Lyall
Reclaiming their crown
All eyes were on Twickenham this weekend as the European Challenge and Champions Cup finals took place in England before a welcome smattering of socially-distanced fans and, after a bruising few encounters, there were plenty of discussion points for the The XV to get their teeth in to…
The high-wire act
The Champions Cup is not a rugby competition; it's a high-wire act. It pushes people over the edge, offering them a safety net for the first part of the tournament, removing it when winter ends and the knock-outs arrive.
It is punishing, ruthless, unfair. You can reach three semi-finals in a row like Munster but still end up the following year in the same pool as Saracens and Racing. Its history is filled with teams – Perpignan, Cardiff, Colomiers – who knocked on the door briefly and then got fed up when no one answered.
It pretends to welcome newcomers like La Rochelle but then beats them up when they think they're comfortable, like Kathy Bates in Misery.
The winning side are never a bad one but not necessarily the best. Oh, and there's one other rule that can never be forgotten: every now and then it'll taunt you with the thought that it'll cease to be a European tournament and will instead revert to a shoot-out between the best that France can offer.
That was certainly the case this year, the Top 14 providing five of the quarter-finalists; three of the four semi-finalists; each of the finalists. A new dynasty is being promised, the roaring 20s to become the decade of the French.
We've heard it all before. In 26 years of the competition, France's teams have certainly left their mark, yet it is England's who top the roll of honour, Saracens, Exeter, Leicester, Wasps, Northampton and Bath combining to win 10 titles, the Top 14 providing nine winners, Ireland seven.
When Toulon knocked Leinster out of the 2015/16 tournament, Irish provincial rugby underwent a winter of introspection. Between them, Leinster and Munster had played 12 Champions Cup games that season, winning four, losing eight. And then Stuart Lancaster arrived at Leinster and Rassie Erasmus made the journey from South Africa to Limerick.
The upshot? Leinster have been semi-finalists, champions, finalists, quarter-finalists, semi-finalists in the five years since; Munster have got to the last four three times and the rising tide lifted all Pro14 boats. One year, 2018/19, five teams from Europe's most-mocked league made it to the quarter-finals. Since then, the number of teams they have provided to the knock-out stages has decreased but even though conventional wisdom suggests that Toulouse, La Rochelle, Racing, Clermont, Bordeaux and the best of the Top 14 are set for an era of domination, history preaches caution.
In 2015, Toulon completed a hat-trick of titles and were considered untouchable. They haven't made a semi-final since. In 2005, Toulouse defeated Stade Français in the final in Edinburgh, the third successive year they'd made the final, third time they won it.
"Top 14 top the charts again," was the headline in an Irish newspaper. Five of the next seven Heineken Cup winners were Irish.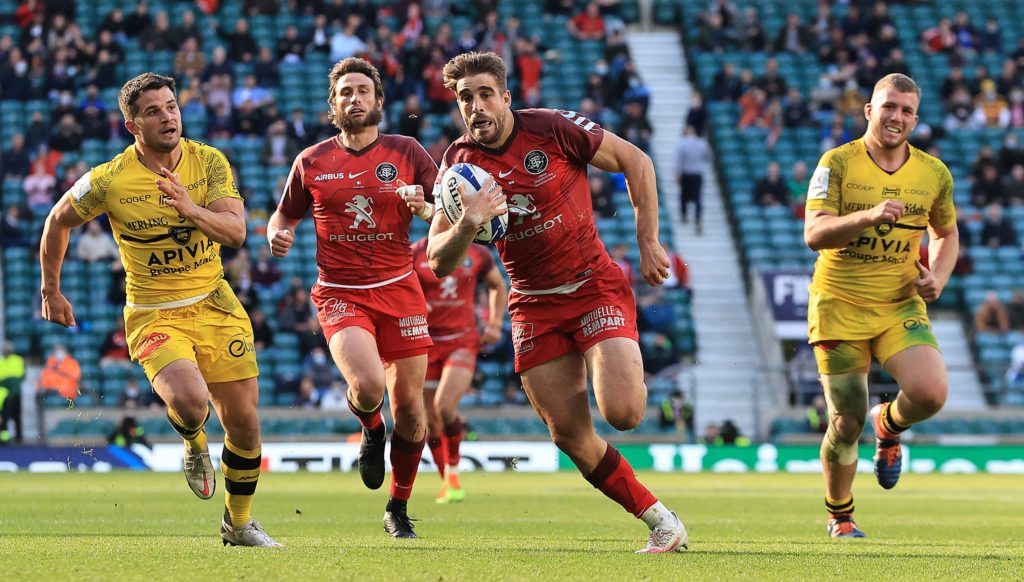 You see, every Irish province hankers for a Champions Cup, or at least to get as far in the competition as possible. Can you say the same for every French club? No, their national competition dates back to 1892, 103 years before the first ball was ever kicked in a European Cup game. It means more to them.
Castres have never won a Champions Cup – and very often have barely even tried to do so – even though they have been champions of France twice in the past 10 years. Montpellier, one of Europe's biggest spending clubs, have reached their national final twice in the last decade but they have only ever made the knock-out stages of the Champions Cup once. 
The problem is only partly historic. Travel sickness is another issue French teams suffer from when they have to board a flight to Limerick, Belfast, Exeter or Edinburgh in darkest winter. Some teams handle the turbulence – Toulouse with their five stars embroidered on their shirts being the obvious example – but others don't.
This year was different. Instead of six pool games, there were only two. This Covid-related easing of the fixture list assisted French teams who often get bogged down by the 26-game regular-season slog of the Top 14. For once, every one of them could concentrate on two fronts. It paid off.
That doesn't mean next season will be a repeat of this one. If Leinster sign a world-class scrum-half or lock, they'll be a match for anyone, especially as their recent history of pool stage results – 23 wins; 1 draw; 2 defeats – offers evidence that they've a good chance of making the quarter-finals as a top seed, thereby granting them a home draw. Exeter will return; Bristol, in a European sense, are sure to arrive. Then there's Saracens, three-time winners in Europe, semi-finalists or finalists in four other seasons in the past decade. They'll bounce back. So too will English and Irish rugby. Mark Twain may not have been a rugby man, but his observation on the world that "some of my biggest worries never happened" suggest he may as well have been. We'll all look back on this as a great year, not a golden decade, for the Top 14. 
Tigers regain their bite
Sometimes, especially in the early stages of a comeback, results will not always point to an improvement. If you look at Leicester Tigers' Premiership form, it's fair-to-middling. Nine games won, and 10 lost, with a steady mid-table look. Compare that to a year ago and you see definite signs of progress for England's biggest club side. They lay in 11th and would have been relegated were it not for Saracens' transgressions over the salary cap. In truth, the Tigers had been on the slide for much of the past decade, as head coaches fell on their swords, or were shown the door after failing to awaken the crumbling giants.
Now, however, there are signs of progress, and signs of encouragement are everywhere. This from captain Tom Youngs to The XV in January: "Steve [Borthwick] wants to keep some of the old but bring in the new. He felt we weren't competing in games, especially after 60 minutes, so we had to get fitter. The next step is to go from a side who compete to a winning team."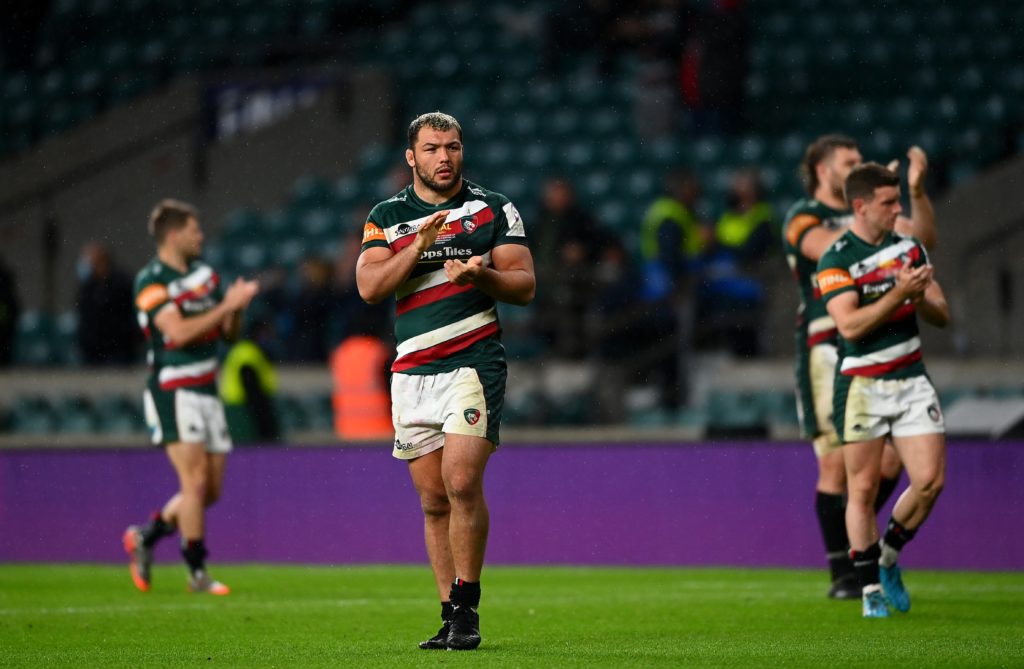 After appearing in their first European final since 2013 and giving an expensively-assembled Montpellier a genuine fright with their driving maul and aggressive defence, Youngs again reinforced the club are going in the right direction in the post-match interviews: "We are moving. We are going forward. We'll learn from it and we'll get better. Everyone knows where Leicester have been in the last eight years. We've been going down and now we're on our way back."
Steve Borthwick is highly rated and some are touting him as a future England coach but, for now, he has instilled a dogged, truculent attitude in his squad that is making them hard to beat. There is a pleasing balance of youth (Freddie Steward, Tommy Reffell, George Martin and Jasper Wiese, who is only 25) to complement hard-worn experience, with Ben Youngs, George Ford, Ellis Genge and Dan Coles all seasoned England internationals able to steer the next generation. 
Don't be surprised if the Tigers start asking questions of the Premiership's top four next season.
Old timers star in Europe
There was much to admire and lament on a bumper weekend of European action but, in assessing the two finals, it is impossible to ignore the contributions of the continent's enduring veterans.
The game does not allow much longevity these days, not in the era of the 'collision' rather than the tackle, the endless spree of matches and ferocious bludgeoning of the breakdown.
A salute, then, to the men who laugh in the face of Father Time, who continue to excel at the very peak of the European game in an age where it has never been harder to do so.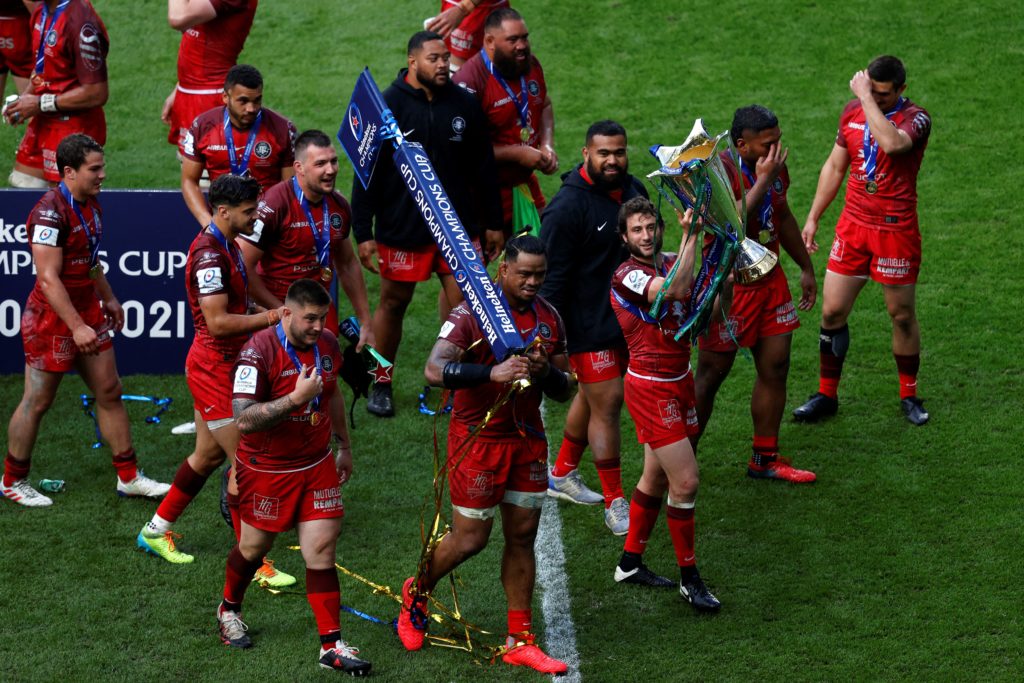 Jerome Kaino, at 38, was sublime for Toulouse. So too the utterly indomitable Joe Tekori, who is 37. Charlie Faumuina and Maxime Medard, both 34, are not far behind them in years.
Montpellier wield a frightening array of South African beef, largely a hangover from the Jake White reign, and a day before his 37th birthday, Bismarck du Plessis' impact from the bench was telling. He remains a titanic presence over ball.
More medals, more success, more history for these great behemoths of our time.
Ronan O'Gara serving his Irish tutelage well
Cork people, they're a smart bunch. They gave us the current Taoiseach and one of his 12 predecessors; they provided Ireland with its first Olympic champion, a doctor who took up the hammer in 1927 and won gold at the following year's Games. Four years later, he repeated a trick, denied a hat-trick in '36 because of some political row.
Michael Collins knew about that sort of thing. The rebel leader in the War of Independence swapped his rifle for a pen, negotiating the Treaty that led to Ireland becoming a sovereign state. He was assassinated for his trouble in the subsequent civil war.
Roy Keane had his own internal battles, missing out on the 2002 football World Cup because of a bitter disagreement with the national team manager, Mick McCarthy. Keane spoke his mind.
So does Ronan O'Gara. It may not be a unique thing in Cork but it is in modern-day sport. So, on Saturday, after La Rochelle lost a European final they, at one stage, looked like winning, their coach was gently asked whether they lacked luck, given how a number of decisions didn't go their way.
Here's his answer: "There were a few contentious decisions but you have to park that, we weren't good enough on the day. We weren't accurate with the ball and we needed to be better. It's a learning curve."
With this guy as their tutor, their education is guaranteed. You can only hope every other coach in the world tunes into O'Gara's lessons. The man marries substance with style. The sooner he's back working out of Cork, the better.
Dunbar trades boots for wellies
Amidst the theatre and majesty of two European finals, how sad it was to see Alex Dunbar, the Scotland centre, announcing his injury-enforced retirement.
Dunbar has not played since Brive cut him last year, failing to recover from an ankle injury that needed surgery and, he said in an excellent Sunday Times interview, has left him in great pain.
The 31-year-old was part of a special group of men reared at Glasgow, propelling the Warriors to a first Pro12 title in 2015, and into the Champions Cup knock-outs. With his bullocking, direct charges, thunderous defence and serious jackal prowess, he was vital in transforming first Glasgow and then Scotland.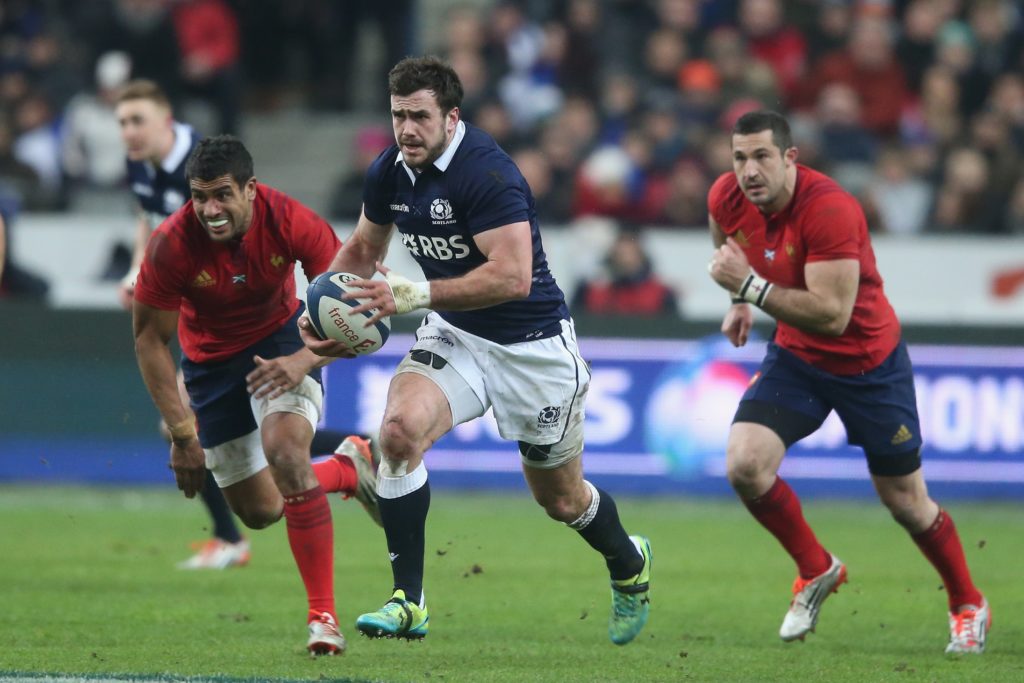 Injuries always seemed to plague him, particularly in what transpired to be his final seasons. Extensive knee damage wrecked his World Cup hopes in 2015 – he must surely be among the finest Scottish players never to feature in the global showpiece – and even when he was fit, Dave Rennie so seldom gave him minutes. His Glasgow swansong was meek and unbecoming of a player who had contributed so much to the club.
There were glimpses of his old rampaging self at Newcastle Falcons, then at Brive but, in the end, the ankle made playing on impossible. Instead, Dunbar has returned to his farming roots, taking a job as manager of a farm in South Ayrshire and, he has joked, swapping rugby boots for wellies. We wish him all the best.
Dupont's star continues to ascend
Antoine Dupont picked up the prestigious EPCR Player of the tournament on Saturday and, in doing so, became the first recipient of the award since it was introduced in 2010. This is a surprise, considering French sides have won five European Cups since the inaugural award.
In many ways, Dupont's crowning is no surprise. He scored four tries during the tournament and in many cases, despite vying with Cheslin Kolbe for the smallest man on the pitch on most occasions, has consistently left jaws open with his tracking lines on the shoulders of his larger contemporaries and freakish strength to be able to bounce players of much larger dimensions.
Speak to those who know him, like Zach Holmes, who spoke to The Rugby Pod, and they'll say he is quiet and unassuming but when he speaks, the changing room takes on a funereal silence. The scrum-half is being mentioned as the best player in the world right now and his profile is only set to grow as the 2023 World Cup nears. Rugby needs its stellar individuals and the unassuming hero of French rugby fits the bill perfectly.
If you've enjoyed this article, please share it with friends or on social media. We rely solely on new subscribers to fund high-quality journalism and appreciate you sharing this so we can continue to grow, produce more quality content and support our writers