Back

By Mick Cleary
Mick Cleary: 'Borthwick's men are outsiders, a rare state of affairs for an England side heading into a World Cup'
Steve Borthwick has always been a master of understatement He was as a player, he was as England captain and he has been as a coach. You'll never be reaching for the Valium to calm the nerves when Big Steve makes an announcement. Borthersball doesn't have much of a future as a PR brand.
But if it is substance over style that is your thing, pragmatism over opportunism, then you're on more solid ground. Borthwick has shown his worth, as sidekick to Eddie Jones with Japan and England, and then as director of rugby at Leicester Tigers.
Respect. That's what he deserves. And that's how we should judge his 41-man England training squad. It's earnest and workmanlike, qualities that can, just about, get some sort of a job done. There were few fireworks, no rabbits-from-hats, no left-field stunners. Sure there was a surprise or two. No Zach Mercer, despite the poor lad having upped sticks and family to heed Eddie Jones' overtures and return home, two scrum-halves whose combined ages would entitle them to share an OAP bus-pass, and five uncapped players, about par for these sort of announcements.
What else might we have expected from a Borthwick regime? Nothing really. It is exactly as you would expect. No frills, no risks and, as ever at this stage in proceedings, a few fingers crossed that the likes of Billy Vunipola and Ollie Lawrence will pass muster by the time that the final squad is announced in early August.
Our view of England's prospects by then – no matter how much sweat and toil there has been behind closed doors at the various training camps – will not have changed. England are in as ordinary a state of being as they have been for a very long time. In fact, if we take the naming for a RWC training squad to be the bugle-blast countdown towards the tournament itself, then it is only right that things are expressed in black-and-white type.  Namely, that there is less hype and hope about their World Cup chances than there has ever been. There was little fanfare about the training squad and that downbeat mood is an accurate assessment of their likely fortunes in France. They are outsiders, a rare state of affairs for an England side heading into a World Cup.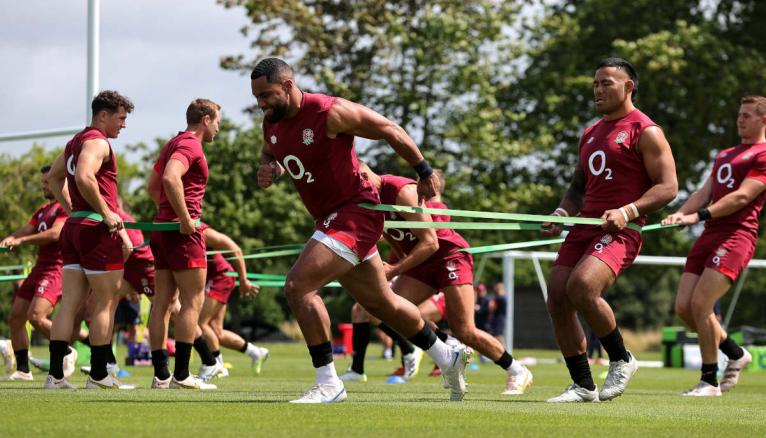 The first World Cup in 1987 was upon everyone before prospects could be properly assessed, England eventually falling to Wales. Four years later England were narrowly defeated by Australia in the final having been conned by David Campese into changing their forward-dominant and domineering approach. They went to South Africa in 1995 with three Grand Slams in four years under their belt and ran into Jonah Lomu or rather the prodigious All Black wing ran into and over and through them on a bruising, memorable day in Cape Town.
Clive Woodward's first tilt at a World Cup ended in quarter-final ignominy in Paris when the boot of South Africa's Jannie de Beer well and truly did for them, the Springbok fly-half landing five drop goals. He might as well have been planting his boot into England's solar plexus so winded and wounded were they by his exploits.
Fast forward four years and England lived up to their well-earned no.1 billing on a raucous night in Sydney. 2007 was a curate's egg with a hideous 36-0 loss to South Africa in the pool stages giving way to splendid wins over Australia and hosts France before the whitewash of a touchline was to deny them a possible stunning about-turn against the Springboks in the final.
How many of them would make a World XV? Probably none. That's quite an indictment of English rugby.
England went to New Zealand as Six Nations champions in 2011 only to fall apart through internal strife and ill-disciplined antics encapsulated by Manu Tuilagi's plunge from a ferry into Auckland Harbour. England were rightly fancied to do well at their home World Cup in 2015 only for you-know-what to unfold. Four years ago in Japan they had hit a bit of a bump in the road under Eddie Jones but, equally, also had known success as evidenced by their quite superb wins over Australia and New Zealand.
There then is the context for trying to weigh up the chances for Borthwick's England. They would struggle to come out on top against any of those England iterations. They are a middling outfit as befits their sixth seeding, a ranking that is reflected in the make-up of their squad. How many of them would make a World XV? Probably none. That's quite an indictment of English rugby. Of course, you could make claims for Tom Curry or Owen Farrell, Maro Itoje if he were to rediscover his form of a couple of years ago. But there is no Jeremy Guscott in there, no Martin Johnson, no Jason Robinson. Is Jamie George performing at the level he was in Japan four years ago? And if he should get injured….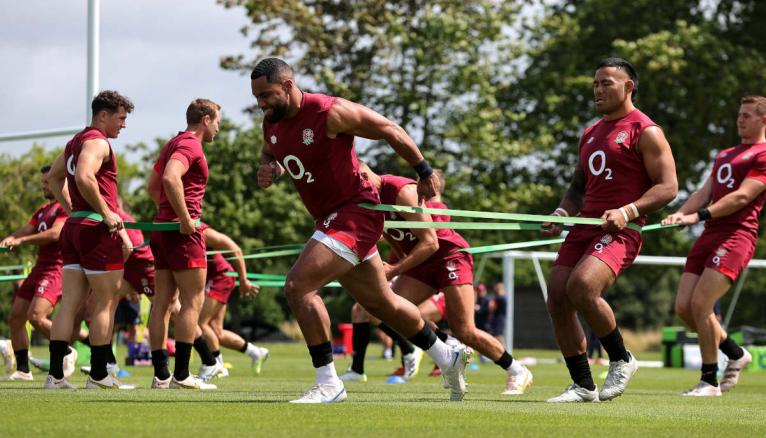 On and on we could go. England are not favoured to succeed. Yet, of course, they still could. Their squad may be military medium. Their draw is blue-chip gold. It is very much in their favour although the thought of putting good money on their ability to beat Argentina not to mention Japan in their pool is not one that fills you with conviction.
But, still, let's give it a go. While there was a sense of weary familiarity at scanning the names on the official RFU release, it was only because these were the guys who have been the mainstay of the side over the last 12-18 months when England have been labouring.
Borthwick obviously believes in the hard yards churned down the years by Billy Vunipola and the promise of Tom Willis. These are the calls that will come to define this first World Cup of his tenure
Experience has always been the touchstone for successful World Cup campaigns. Having a few greybeards in the ranks is not the be all and end all, of course, but as the All Blacks showed in 2015 when rising progressively to the challenge, ingrained street-wisdom can be a powerful force. Danny Care and Ben Youngs would be the first to tell you, however, that unless their games are razor-sharp – and to be frank there have been too many occasions over the last few years when they haven't been – then no amount of senior citizen good advice will cut it. Their passing has to be sharper, their decision-making slicker and the all-round speed of what they do has to go up at least a couple of notches. Care's infectious personality will be a boon in camp. But it will be meaningless if he is not on the money come that opening game in Marseille on September 9th.
Just as you could make a case for Northampton's Alex Mitchell making the cut at scrum-half then so could you for Mercer. Borthwick obviously believes in the hard yards churned down the years by Billy Vunipola and the promise of Tom Willis. These are the calls that will come to define this first World Cup of his tenure. Billy has to be at his very best to repay that faith.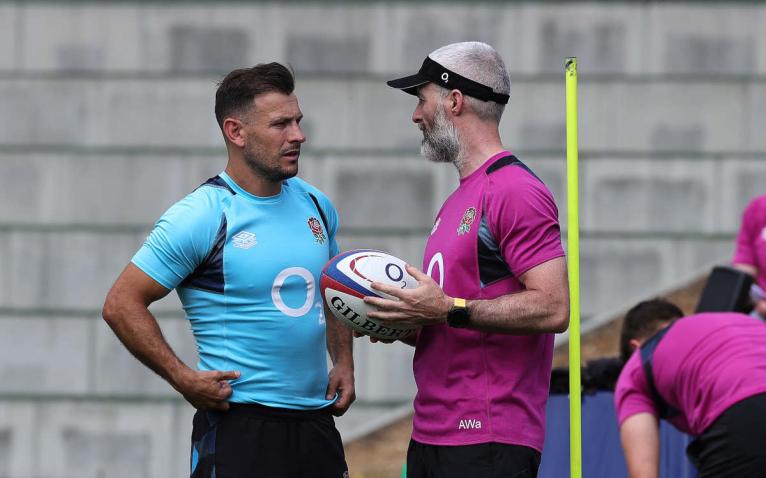 There is some X-factor in the ranks with the pace of Paris-bound Harry Arundell.
The key man, though, at this stage is Aled Walters, the man charged with doing across the hot summer months exactly what Dave Reddin did for Woodward's champion team in 2003 – knock them into prime physical shape. England have not been at the races in that regard for too long.
So much rests on that mission. England have a fighter's chance, little more than that. It's up to Waters to help them deliver a knockout blow.