Back

By Jamie Wall
Bryce Heem's back-to-front quest for a 'geriatric' debut
"I don't know if they take geriatric debutants," laughs Bryce Heem, when asked about the possibility of being named in the All Blacks.
"But if anyone's listening and they need an old fella, I'll happily step up."
While it's all jokes and smiles with the 34-year-old utility back at Blues training in Auckland, the thought of him becoming one of the oldest debutants in Test rugby history isn't quite as far-fetched as it seems. But black jersey or not, the story of Heem's path to being an integral part of the Blues over the last three seasons deserves telling anyway.
There's a pretty reliable career timeline for most New Zealand rugby players. Unless you've had a decade-long All Blacks stint, the general rule is that you play your Super Rugby seasons, carve out whatever else you can from the representative set-up, and then head overseas and play in whatever country has spots going in their domestic league. You either play out your career and finish up on foreign shores, or return to New Zealand for a couple of seasons of provincial rugby.
Of course, there are a few exceptions. Ireland's acquisition of Kiwi talent has seen them take players that weren't getting a shot at an All-Black jersey and turned them into highly effective weapons of their own. Japan has been doing that for decades, while a handful of New Zealanders with Australian heritage have thrown their lot in over the ditch.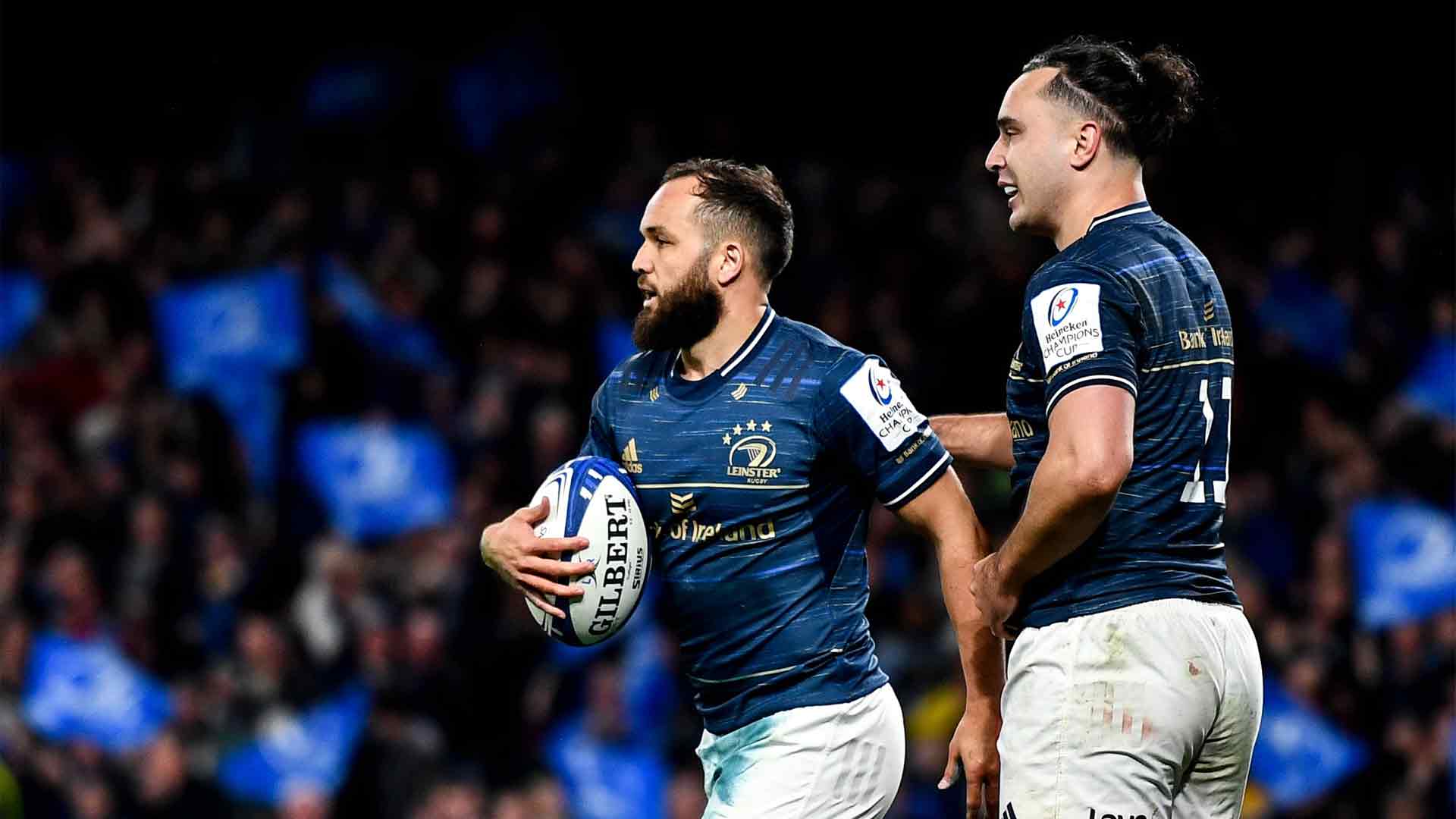 Then, there's Heem, who quietly slipped back into New Zealand in 2021, after six years abroad. That time in England and France seemed natural for the utility back, who bounced around several provinces and looked to have cashed up after a solid season with the Chiefs in 2015. But now, in 2023, he's a key man in the Blues backline as they hunt for a Super Rugby Pacific title.
What's keeping him going, playing some of arguably the best rugby of his career when almost everyone else his age has retired?
"The majority of our team is under 30. So, it's either keep up or get shipped out," he says.
"I love my job and so I'd rather keep up, that's what motivates me. Everyone here calls me 'uncle', I'm three years older than the next oldest guy, yeah, they give me a lot of stick but you gotta have thick skin in this game.
"I've always backed myself. Now, it's a different leg of my career because I spent most of the early stages on the wing. So, I'm perfecting my craft in a different position, which is exciting."
I'm just happy to be out on the park. Being a utility can be a burden as well because it's hard to lock down a position, but I'm happy being on the field.

Heem on the switch to midfield from the wing
Heem's form for the Blues in the last couple of years has vindicated the faith shown in him after his overseas experience, especially considering the side hasn't been short of talent in the midfield and outside backs. It won him a spot on last year's All Blacks XV tour, which suggests he's in the All Blacks selection picture this season – leading into a World Cup campaign means that there is plenty of scope to use a large squad before and during the tournament. But for now, his play with the Blues has seen him clock up 25 additional Super Rugby caps (to go with the 16 he earned in his previous stint with the Chiefs) and add some much-needed direction in their midfield.
"To have Bryce is critical. Last year Beaudy [Beauden Barrett] drove the back three and we need someone with some experience back there," coach Leon MacDonald said last year, after Heem picked up a hat trick on the wing against the Waratahs. This season has seen a shift in-field, which has showcased his experience and speed.
"I'm enjoying my time in the midfield," says Heem.
"But really I'm just happy to be out on the park. Being a utility can be a burden as well because it's hard to lock down a position, but I'm happy being on the field and doing what I can do for the team."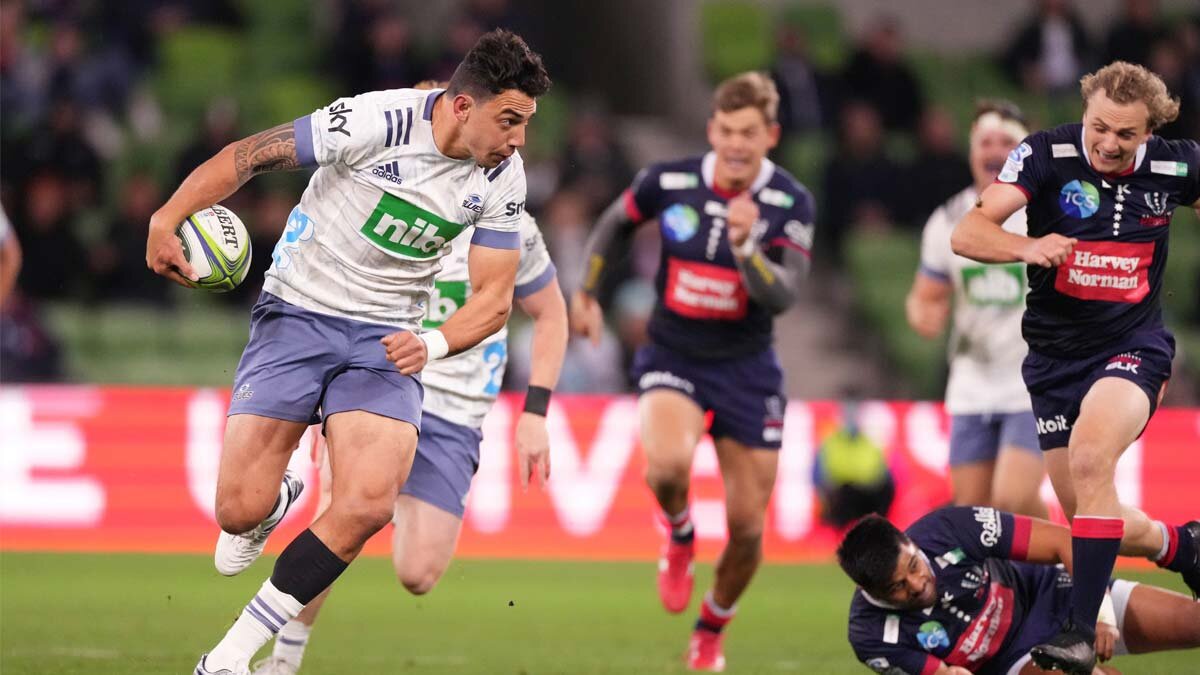 While they will comfortably make the Super Rugby Pacific playoffs, it's fair to say the Blues' slight inconsistency this season has been pounced on by the top sides. They need to win their final two fixtures to guarantee home advantage in the semi-finals, starting with a tough match against the Hurricanes this Saturday.
"I hate to think about last year, we started our run a bit late. But you can't really compare or look back, it's this season, it's now, we're doing what we can to secure a championship," Heem says.
It has been a long journey for Heem, who made his debut in first class rugby way back in 2010. He did it the old-fashioned way, impressing at club level for Grammar TEC after coming out of Avondale College – a school not among the traditional Auckland powerhouses that generate the majority of elite-level players.
That hard path continued with a short stint with Auckland, then Northland, before three seasons at Tasman scored him a contract with the Chiefs. Heem played in 16 games that year and then went straight to the Worcester Warriors, in what would have to be one of the better value investments by an English club. Unfortunately, financial problems that have plagued the English Premiership meant that the side he played 70 times was expelled from the competition last season, an outcome that saddened Heem.
"I made so many good friends there, there were so many good people at the club. It was a big part of that community. Now that it's gone I don't know what else that rugby community has to go to now. That's sad to think about, because they were such good supporters and they love their rugby.
As unlikely as it seems, Heem is at least a part of the All Blacks calculations for the rest of this season.
"I've been in touch with a few guys. The majority have landed on their feet going to different clubs, but some haven't and have gone back to 9-5 jobs. But a lot are still owed money. I don't know too much about the ins and outs, but I know a lot of people have been hard done by."
Three seasons and 30 tries later at Worcester, Heem entered a few years where outside influences played a major role. He replaced Julian Savea at Toulon when the All Black winger found himself kicked to the curb by owner Mourad Boudjellal. The pandemic situation restricted Heem's stay to only two seasons, although he departed on good terms with the French glamour club.
Back to Auckland, Heem's career took its next turn thanks to New Zealand's Covid border restrictions. The Blues had signed Argentine winger Santiago Chocobares, but couldn't get him a Managed Isolation spot in time for the season starting. Being an NZ citizen, Heem had acquired one, so former Tasman coach Leon MacDonald offered him a lifeline as a wider squad member.
"I guess you can't count luck out. Timing, luck, whatever you want to call it. Basically I'd told Leon I'll be around if you need anyone to fill in for training. Not even talking about a gig in the actual team. But it happened that it worked out, it's been awesome for me to come home and play for the team that I grew up watching."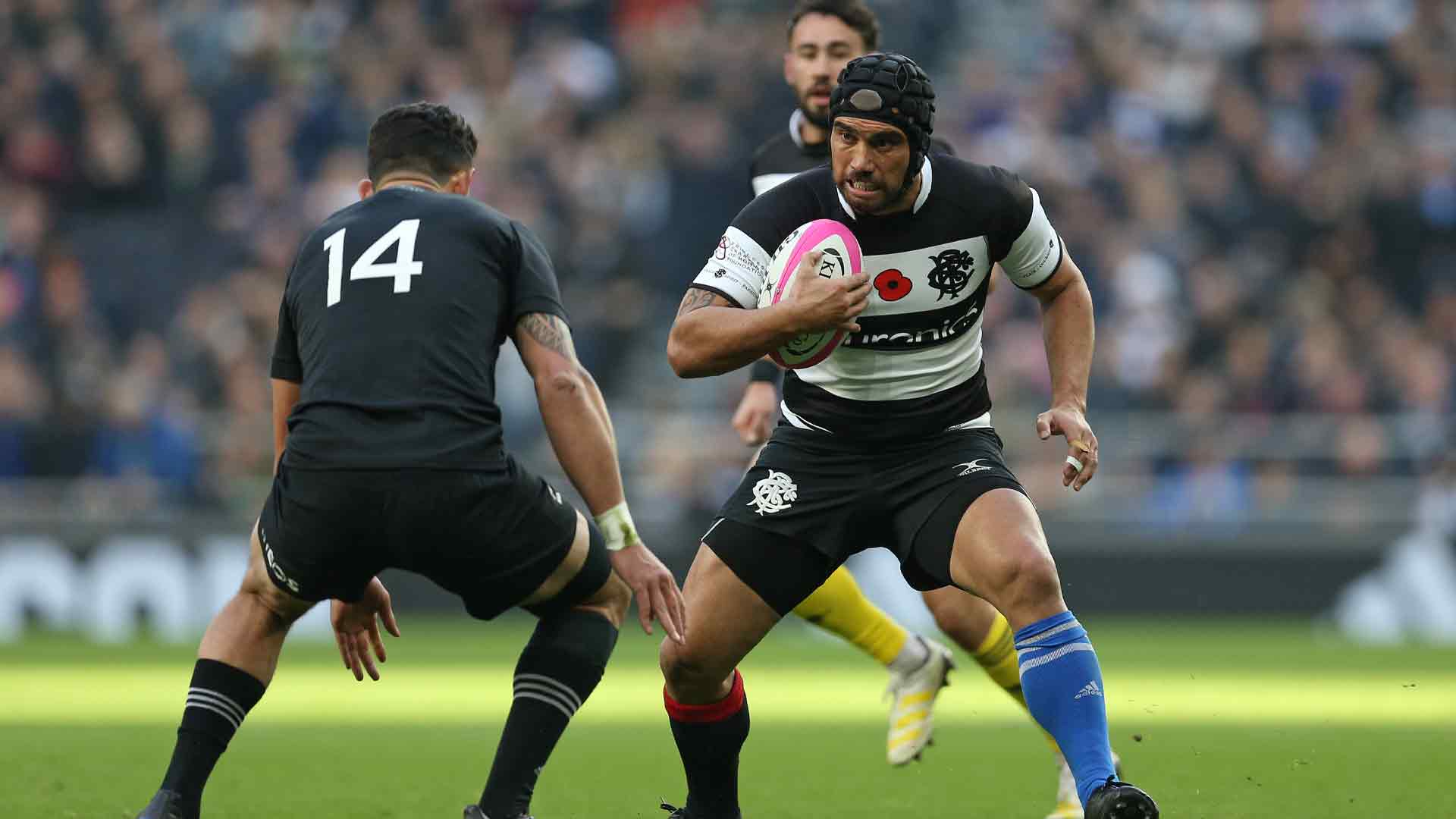 As unlikely as it seems, Heem is at least a part of the All Blacks calculations for the rest of this season. His selection for the All Blacks XV last season signalled his spot on the depth chart, bolstered with a try at Tottenham Hotspur Stadium against the Barbarians.
"It was really exciting. I felt a bit old being out on tour, but it was awesome to be with a new bunch of lads and expanding my knowledge of the game with different coaches, it was a great blessing."
It's that experience that may end up being the crucial penultimate chapter to Heem's unconventional, somewhat back-to-front career. Right now the All Blacks midfield squad placings are wide open, with Jordie Barrett and Rieko Ioane both certain starters but not necessarily in the centres. But for now, the grand old man of the Blues is focusing on his Super Rugby goals that probably didn't seem possible only a couple of years ago.
"It's huge for me, getting to be a part of something…being in finals, it's cool to be a part of in this stage of my career."