Back
By Will Owen
How Owen Williams could fire a Welsh renaissance
The start of the Gatland Era 2.0 seemed, oh so exciting, when it was on the horizon. Every Welsh fan yearned for success, but to say it has been a slow start would be an understatement. If losing your first two games is a tepid start, Wales' start to the Six Nations campaign has been about the same speed as John Yapp racing a Ferrari with the Titanic on his back.
Now it's easier than ever to point out Wales' weaker areas and define any area of Gatland's game as misfiring. On the flipside, it's difficult to calculate what ought to be the first area for Wales to tighten up.
It might be the scrum, or it might well be the lineout. It could be Wales' attacking structure, which is hard to figure out at the moment. Who knows, it may even be the breakdown; if an in-form Justin Tipuric and tenacious "Tommy Turnover" Reffell can't dominate, can anyone?
But in true Welsh fashion, this writer is not going to focus on any of that today. Instead, it's speculation about the No 10 jersey. Whatever you have to say about his performance against Scotland, Dan Biggar is a stellar fly-half who still has lots to bring to his national side, either as a starter or from the bench. With Biggar's role under the microscope, let's assess the alternative. Owen Williams was parachuted into the Ospreys squad at the start of the season with Worcester Warriors going under, and has gone from strength to strength ever since. So let's consider: what, if anything, would Owen Williams bring to the Wales 10 jersey?
First off, let's think about how Wales' attack has been misfiring. Look away, Wales fans.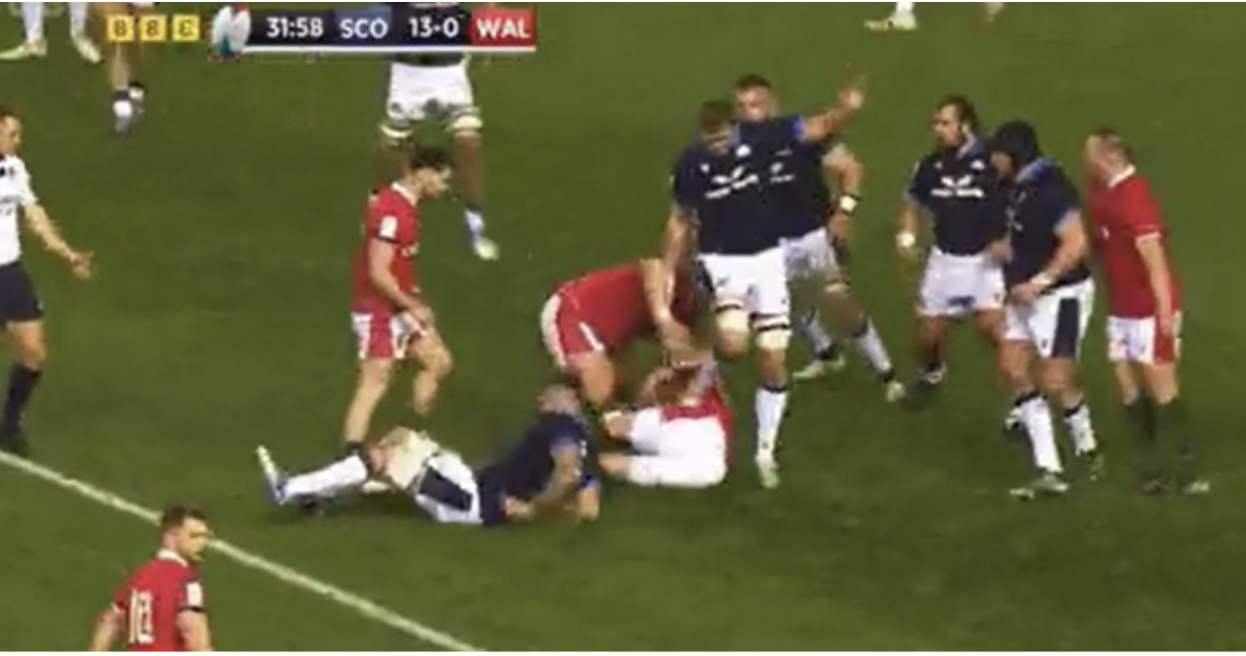 George North makes a solid carry and Biggar looks outside him to check how much space and how many attackers he has available to him.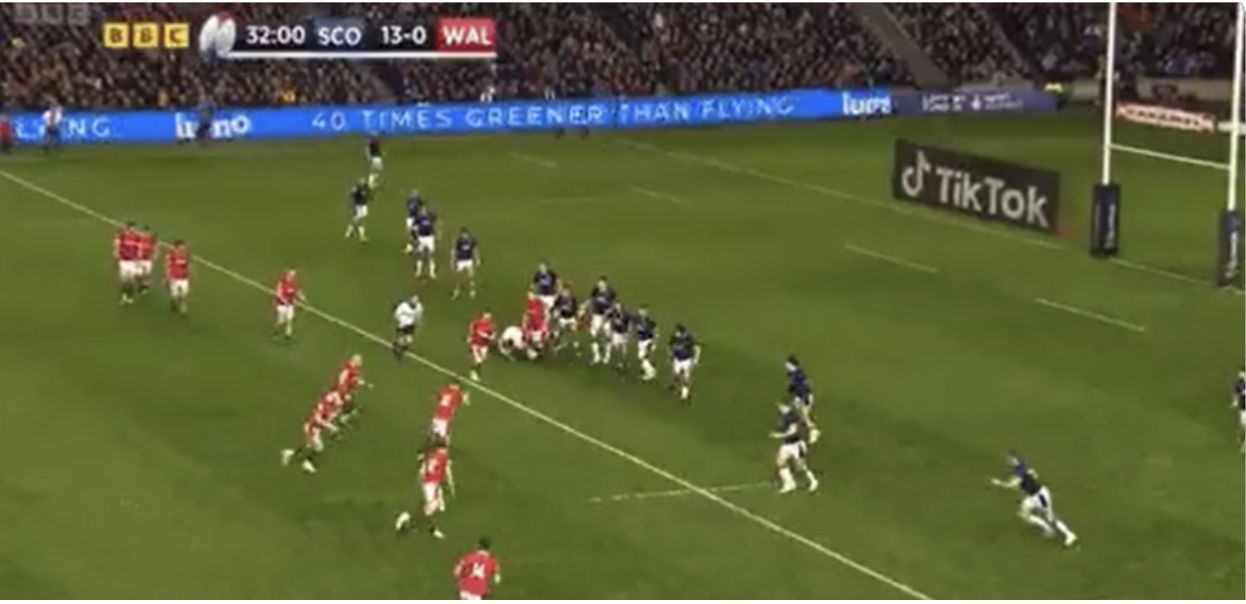 Tomos Williams passes the ball to him, but the movement is clearly telegraphed. Biggar doesn't engage any individual defender, meaning Sione Tuipolotu can cover both him and Joe Hawkins with no real trouble.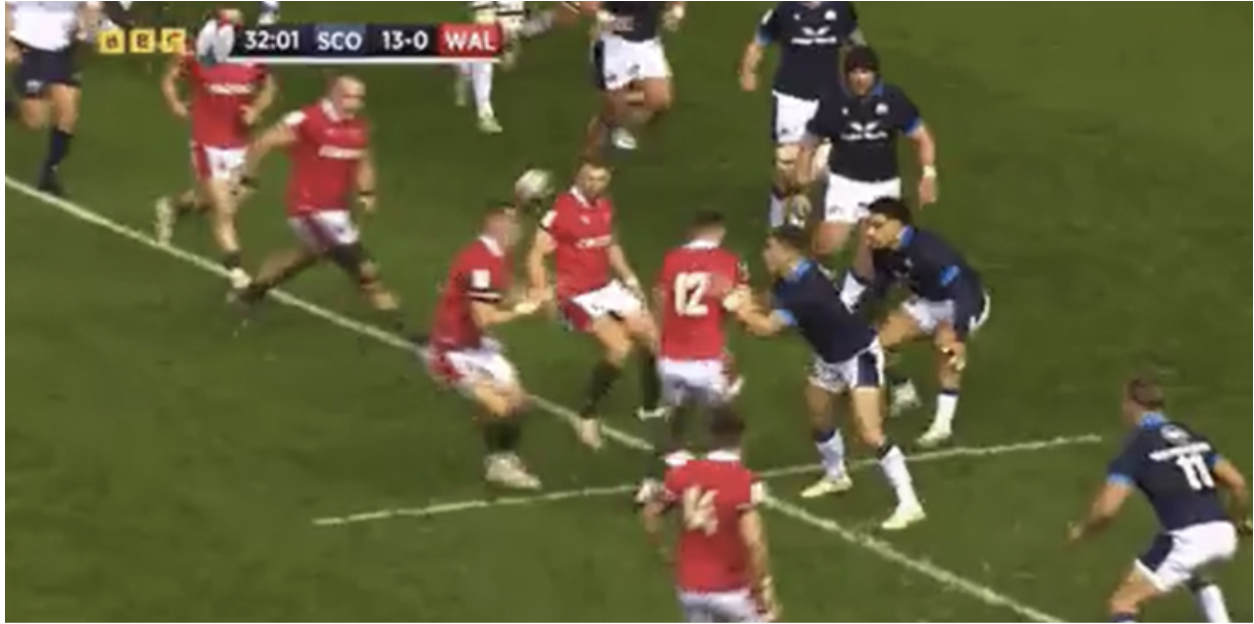 With Biggar having already looked to Liam Williams in his boot, and Hawkins not being a threat, the Scottish defence can plainly see that Biggar is about to pass to Williams. Huw Jones pushes off Hawkins to mark Williams, who fumbles the ball.
The issue here is Biggar chooses the wrong time to pull a wide play – if he predicted this would be on a few phases in advance, called for a quick forward carry with a strong clearout, then ran this play, it wouldn't matter how much he telegraphs the pass.
Conversely, let's take a look at Williams unpicking the Montpellier defence, in the Ospreys' home win over the French champions.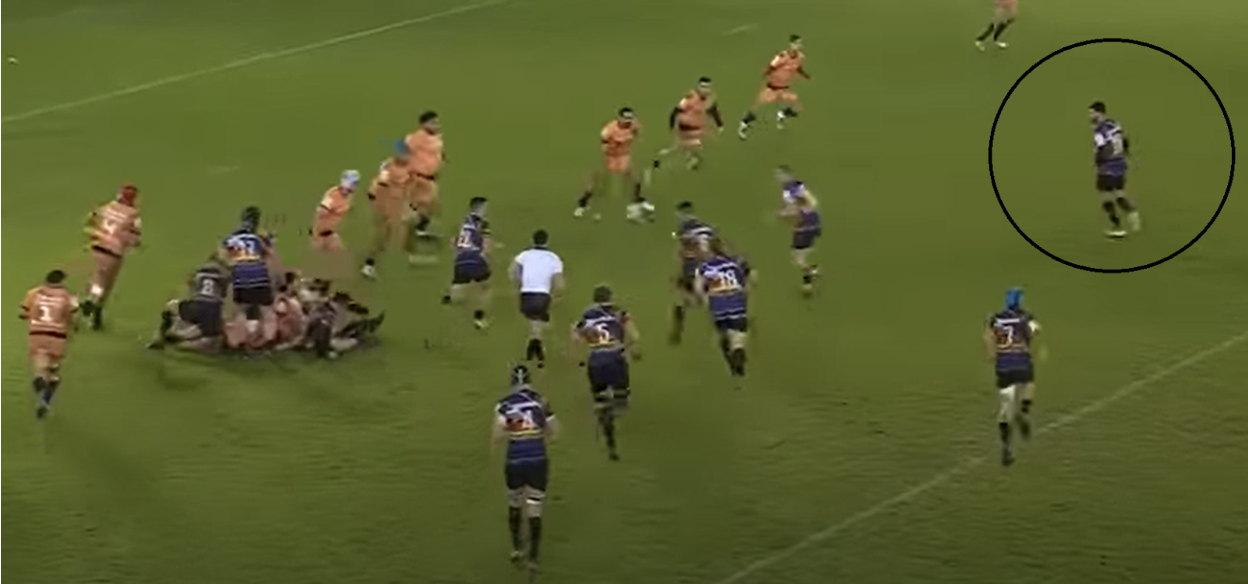 The Ospreys crash up in midfield on first phase, and Williams asks for another quick carry from Dewi Lake on second phase, while lining up to the right.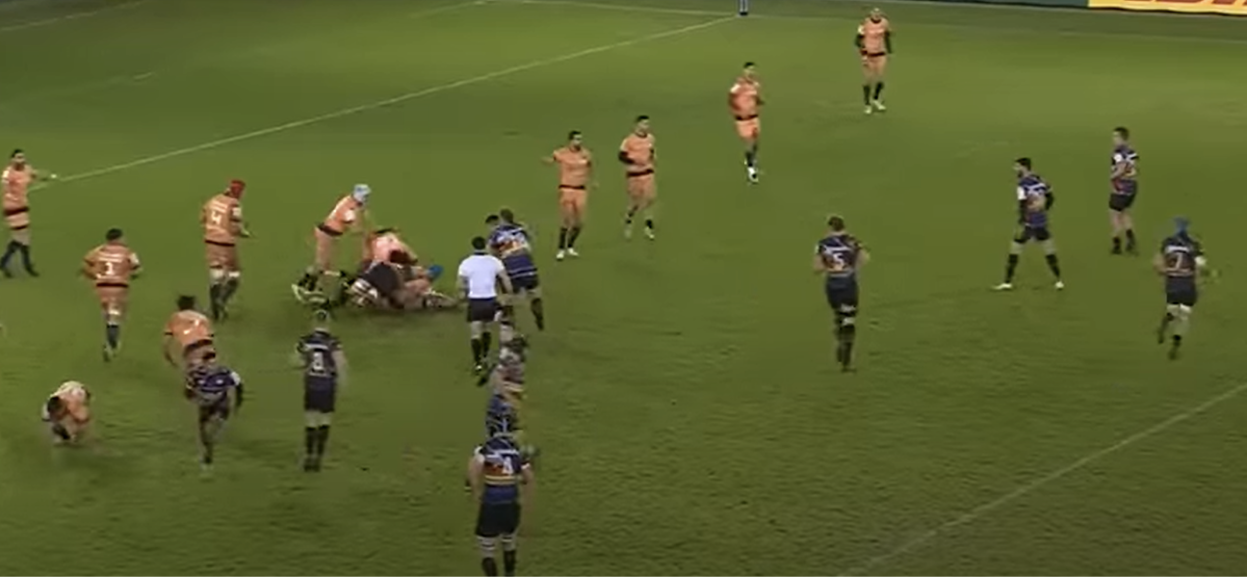 With Williams still at first receiver, Montpellier seem well aligned. Montpellier centre Geoffrey Doumayrou takes a quick look up at Williams, thinking he has him well-marked.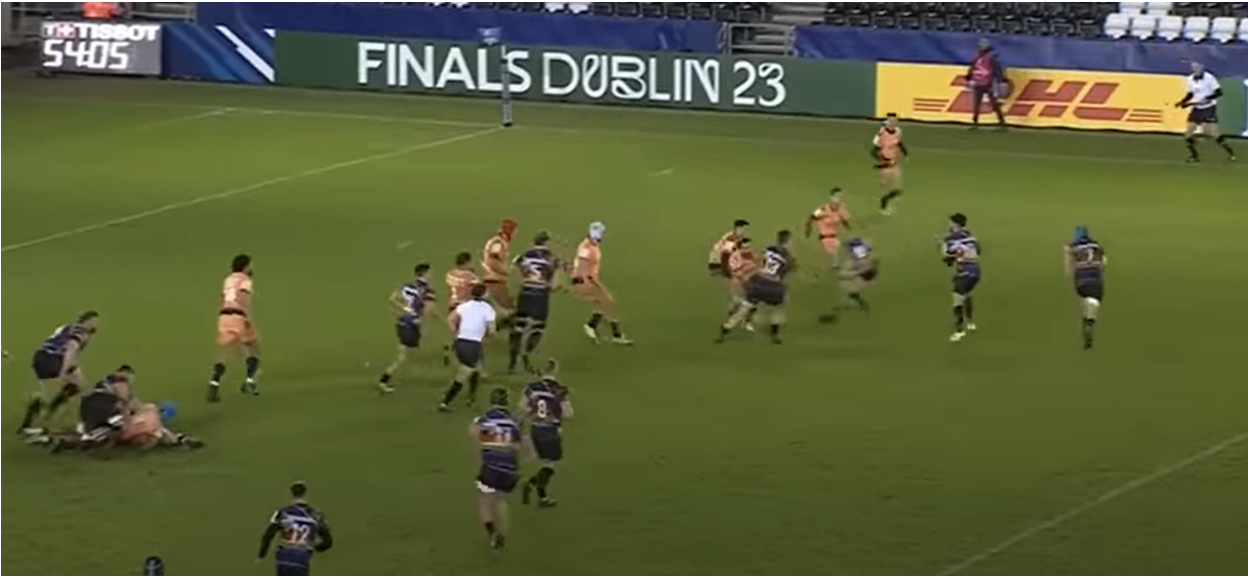 Williams calls for Collins to slot in at first receiver and slots into the boot himself. The Ospreys' ball is so quick that Doumayrou doesn't have time to adjust. Tipuric starts off hidden behind Williams – the flanker communicates clearly and Williams never turns to look at Tipuric, knowing that could give the game away. Cai Evans (in front of Williams) runs a great line to commit Doumayrou's partner Thomas Darmon and Williams takes the ball in lots of space.

Tipuric hits the line late to create a 3v2 overlap. Williams fixes Vincent Rattez and passes to Tipuric, who releases Alex Cuthbert to score on the wing.
Williams' ability to read a defence two or three phases in advance is a clear advantage he has over Biggar. Even if it doesn't lead to Wales scoring tries, it could tire out defences from covering wide-wide plays or bring opposition wingers into the defensive line and open up space in behind when Biggar comes on.
You get the impression from his stint at the Ospreys that Williams is the sort of 10 forwards love to play in front of. His kicks for touch are booming, he's clear in his comms in the boot and he calls the right attacking plays. Let's look at one more example, from the 25th minute of the Ospreys' win away to Leicester.
Immediately before this, Williams hit George North on a short crash-up ball. His next move is to invite Dewi Lake onto the ball, getting the ball straight in and out of his hands.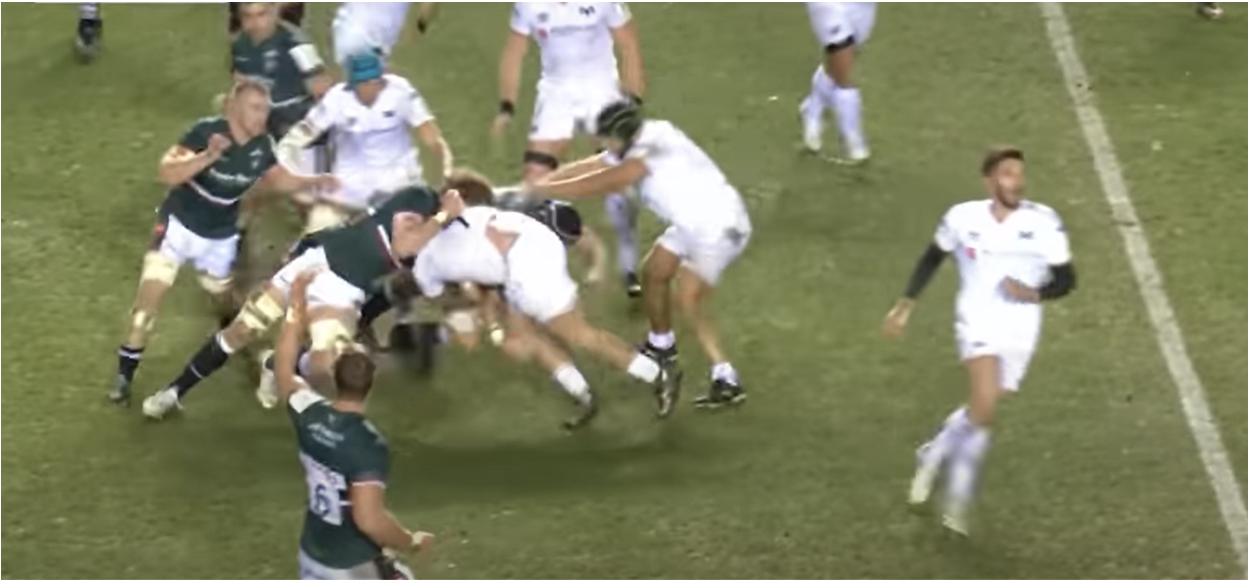 As soon as the ball leaves Williams' hands, he begins communicating with his next group of forwards.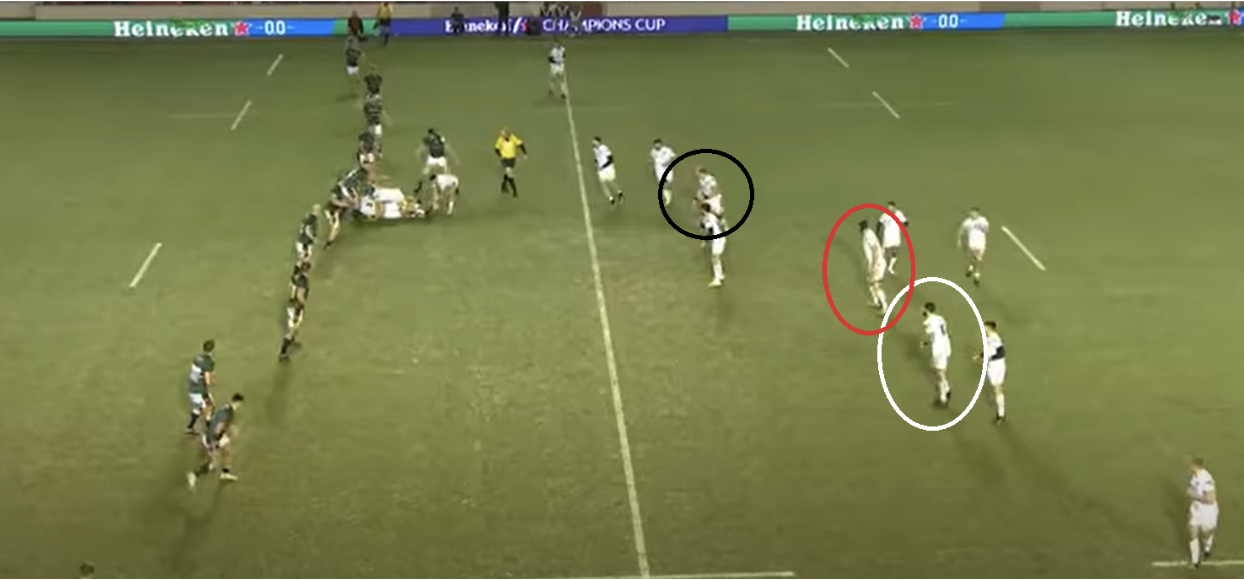 Williams has three forward carrier options here: Alun-Wyn Jones (black), Adam Beard (red) and most threateningly, Rhys Davies (in a lovely wide position, white). With Williams nicely picking his runners, Leicester see this as an opportunity to get off the line and force an error while the ball is in the 10's hands. It's only logical, right?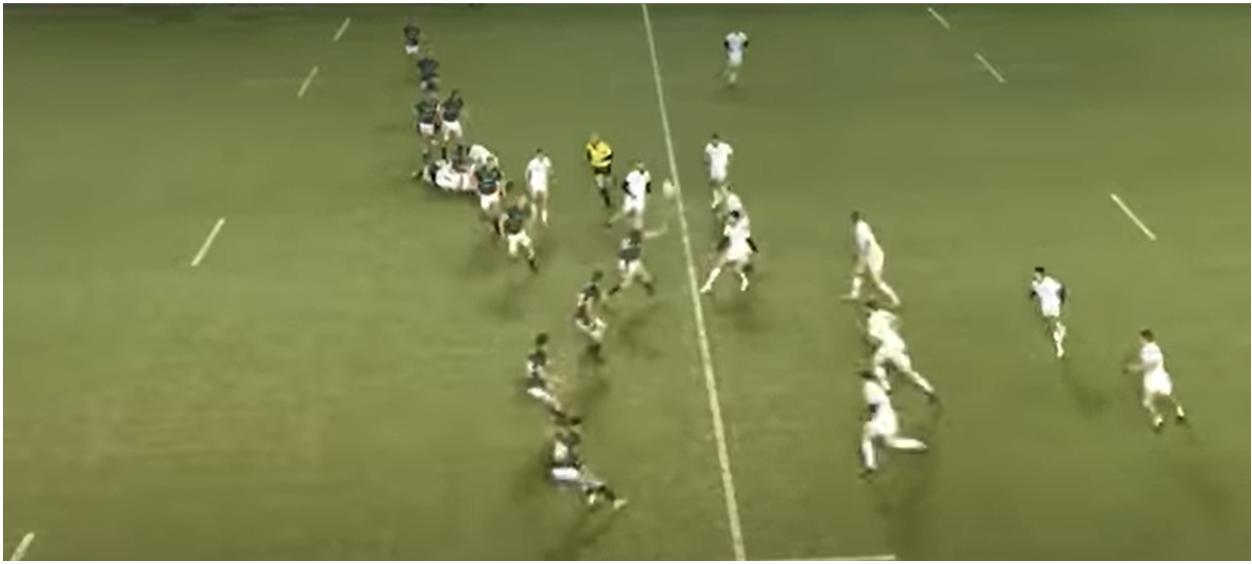 So Williams sticks the ball on his boot. Leicester rush up, leaving loads of room in behind. Williams' calm delivery means they don't consider this option – the Osprey organises this attack to look exactly the same as it would if he was going to give a boring dump-off ball to Beard and make two metres.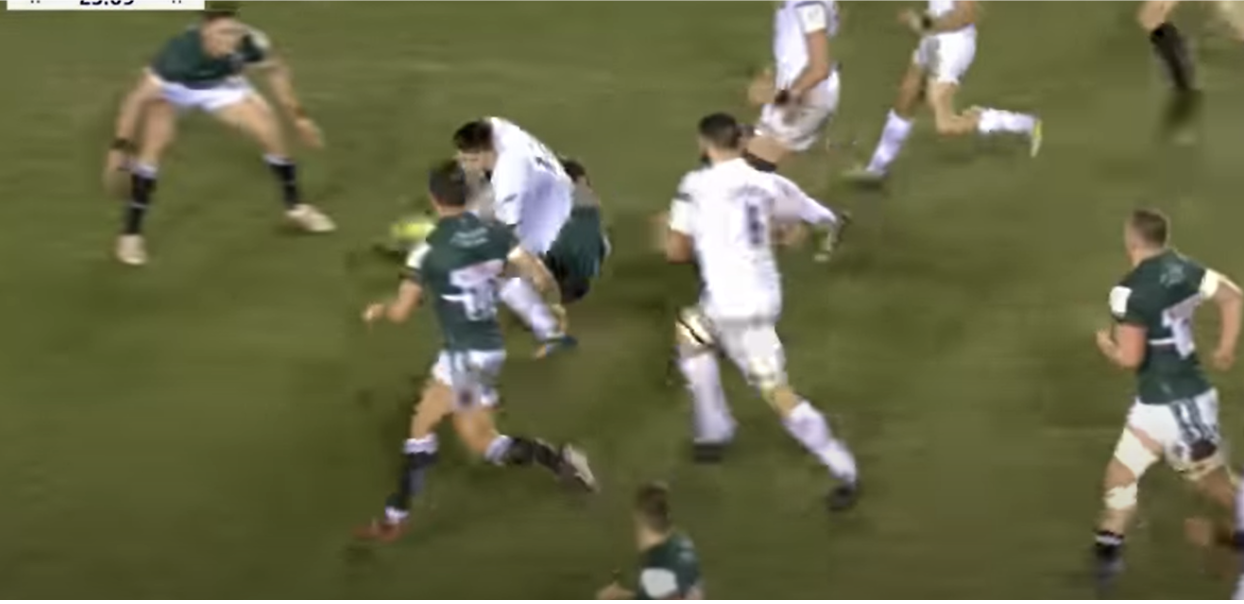 Joe Hawkins, who is equally discreet in his chase, gets to the ball, makes a break, and is unlucky not to pull off an offload to Davies on the short line. Williams' subtlety in blending a kicking game into the Ospreys attacking system has made such a difference to their attack this season, and could be worth a lot of points in an international jersey.
Williams arrived at the Ospreys as their attack was stagnating. He came in, made the fly-half position his own, simplified the attack and turned his backline into a genuine threat. That's a remarkably similar position to the one Wales find themselves in now, and it's not beyond him to make the same repairs.
In 2019, Biggar reinvented himself as a "finisher". He would watch a game from the bench, figure out what his team needed, come on for Gareth Anscombe at 50 minutes and kick his team to victory. What harm could be done in moving Biggar back to this role, while bringing in a man who's spent the last few months in a winning environment? Owen Williams is unbeaten in the Ospreys 10 jersey. Wales have nothing to lose by giving him a go.