Back
By Will Owen
Fresh faces will give England a new look
Let's face it: no coach will ever pick a national squad with which everyone is completely satisfied. There will always be that one player who is slightly off form, or an experienced player who is left out, to the confusion of their fans. England, with their massive playing base, is a rugby nation spoiled for choice. Ahead of their 2021 autumn Tests, this appears to be the happiest supporters have felt about a squad in a long time. After spending months on end hyping up the likes of Marcus Smith, Harry Randall and Sam Simmonds, Eddie Jones has finally given the people what they wanted. Well, mostly.
Notable omissions include both Mako and Billy Vunipola, George Ford and the subsequently-called-up Jamie George. It is baffling to leave out two front rowers who have just experienced a Lions tour, but George has been given another chance to prove that his recent Gallagher Premiership form can translate to the international arena. Billy Vunipola has struggled to find consistent form for a while, but he's been in irresistible form in recent weeks, so Jones has piled the pressure on him to perform.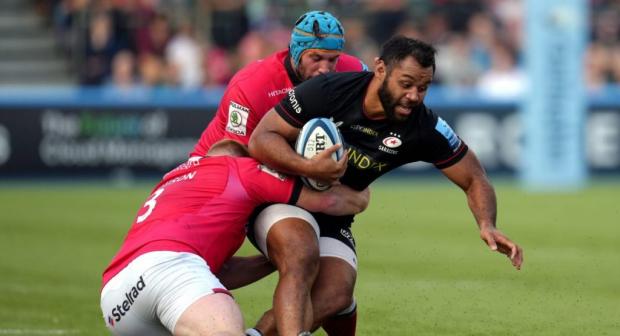 Ford is an interesting case. A world-class organiser on fantastic form for the thriving Leicester Tigers, one suspects Ford's exclusion is forward-thinking. Jones has a World Cup to plan for and would be downright contrary not to consider what Smith can bring to his side in attack. Indeed, Smith's form at Harlequins has been impossible to ignore and, whether he should start or come off the bench, he should definitely be a part of Jones' 2023 plans. Don't count Ford out just yet; he'll only be 30 in 2023 and still in the picture.
Now, let's take a closer look at some of the exciting selections in Jones' squad. It's a new-look England team, so let's have some fun by speculating on the new players' roles.
Nic Dolly
As previously stated, Leicester are flying at the moment. Hooker Dolly has spent the past couple of years pinballing around the Championship and National Leagues of English Rugby. He has had spells at Rotherham, Sale FC, Jersey Reds and Coventry, before finally being given his opportunity at the Tigers.
Dolly really put himself on the map with an all-court showing against Exeter at the start of the season, boasting two tries to his name. The sort of ebullient performance that had fans across the Midlands scratching their heads and asking, 'Where's he come from? He's brilliant!' the next morning. His set-piece work has been consistently solid so far this season, with an aggressive defensive game.
Dolly has been fantastic for the Tigers so far and, to quote a namesake of his, he deserves a fair promotion.
With George originally out of the squad, expect Jones to stick to his guns and slide Dolly up the pecking order. Jamie Blamire had an excellent summer series, notching up four tries, so he may start with Dolly on the bench. At just 22, he is certainly a hooker for Jones to get excited about long term. His selection this autumn puts him in a fantastic position to develop into a top-end international hooker by 2023.
Raffi Quirke
Raffi Quirke is an insane talent. For some context, this scrum-half just scored the match-winning try against champions Harlequins and yet he is younger than the original Shrek film. Quirke has spent the past season learning from a certain Faf de Klerk, which certainly won't have harmed his development. It's all well and good having a generational talent in your squad, but when he's playing understudy to the boldest, in-your-face pest of a No 9, that puts a certain pressure on him to perform. In the past, when Quirke has replaced De Klerk, he has had to keep Sale's energy levels to the same standard set by the Springbok.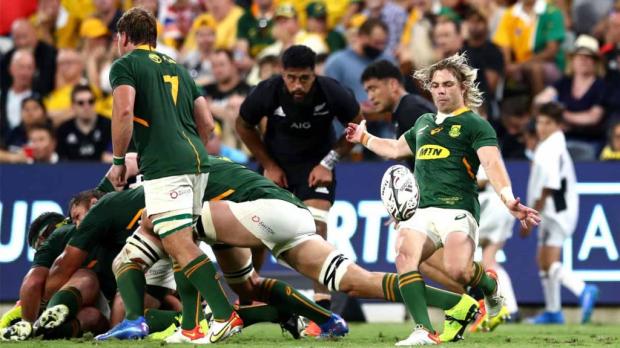 This season, De Klerk has been away with the Boks, and now with a hip injury. This has given Quirke the perfect opportunity to flourish as a consistent, starting, first-choice No 9, and he has taken it with both hands. His technical skills are excellent, meaning Jones has free reign when assigning him a role. While Quirke knows his way around the fringes of a ruck, don't be surprised to see Jones potentially develop him into a Conor Murray-esque kicking scrum-half, who can replace Ben Youngs to close out a game. If he can play this role effectively, he is bound to get an opportunity to start and be a genuine threat to Youngs ahead of the World Cup.
Adam Radwan
England have had an embarrassment of riches on the wings for a few years now. The likes of Denny Solomona, Semesa Rokoduguni and even Christian Wade have struggled to hold down a spot in the England team due to the strength of players such as Jonny May and Anthony Watson. Newcastle's Adam Radwan, however, has made himself very difficult to omit, with a hat-trick on his debut against Canada.
If he plays against Tonga, expect Radwan to score tries and generate a proper selection headache for England.
On the surface, Radwan is a proper highlight-reel player. He recently won Premiership Player of the Month thanks to his dazzling footwork and a turn of pace to put Sonic The Hedgehog to shame. One of the fastest players in northern-hemisphere rugby, give Radwan an inch at your peril. His speed also aids him defensively, which Jones will be looking to test. He has proven in the past that he is an elite kick-chaser and has the potential to put opposition full-backs under real pressure. If he plays against Tonga, expect him to score tries and generate a proper selection headache for England.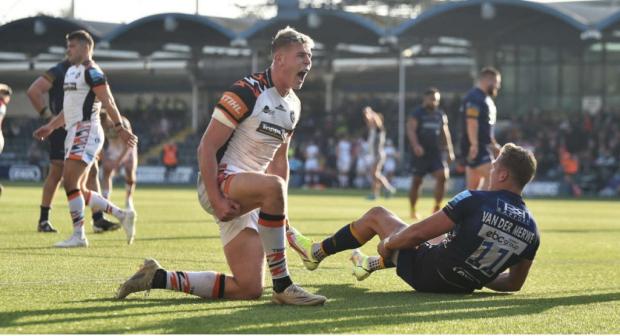 Freddie Steward
Last year, Jones seemed to develop a bit of a soft spot for George Furbank – a rakish full-back cutting a dash in the Premiership. While Furbank is still in the squad, it's easy to think Freddie Steward has taken that mantle now. That's until you notice Steward is actually 6ft 5in, 16st and only 20-years-old. It feels as though Steward has been a consistent performer at club level for ages now, but the truth is he's a full-back with genuine long-term potential at the highest level.
Much like his Tigers team-mate Dolly, Steward has proven he has no trouble climbing to higher levels of rugby. Elliot Daly, Max Malins and Watson are all experienced options at No 15 for England, but Steward will see no issue slotting straight in. He is balanced, kicks solidly and is composed under the high ball. He's pretty much the textbook definition of what Jones wants in a full-back. There appears to be a vacancy for a full-time 15 in a white shirt and it's very possible that Steward could take the lead ahead of 2023.
Sam Simmonds and Alex Dombrandt
A lot of hype has surrounded Exeter's Simmonds; to the extent at which he went on a Lions tour this summer, despite having not played for England in three years. It may be more beneficial to speculate as to why Jones didn't pick him in the first place, as opposed to why he finally made the squad.
Likewise, Harlequin Alex Dombrandt has been knocking on the door to get an opportunity in the No 8 jersey for a couple of years now. Now that Jones has finally axed Billy Vunipola, there could be a tussle for the shirt between these two very different styles of back row.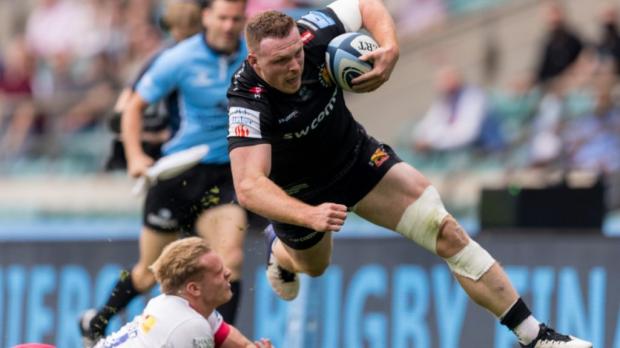 In a press conference about the squad, Jones described Simmonds as "a hybrid 7/8". The simple answer to why Simmonds didn't make the Six Nations squad is because he isn't what England were looking for in a No 8. Simmonds is four stone lighter than Vunipola, but he doesn't lack strength or speed. Jones added that Simmonds' time with the Lions "put some finishing touches on him". This could easily be Eddie being Eddie, justifying his resistance to bow down to media pressure, but even he can't deny the Exeter man's carrying power and try-scoring ability make him very selectable.
Meanwhile, Jones described Dombrandt as a "hybrid 8/back". Dombrandt may be two stone heavier than Simmonds, but he is much more free-roaming. He loves to hit smart lines, offload and, much like Simmonds, score tries. Granted, Simmonds plays in a physical, system-led Exeter side, while Dombrandt spends his weeks trying to predict how Smith is about to break the line next, but both are genuine try-scoring threats in different ways.
It is interesting that Jones alluded to Simmonds as an option at No 7. Years have passed since Simmonds last started a game at openside, but with the two form forwards in England being No 8s, one would suspect Jones is toying with the idea of picking both of them. Both are fantastic carriers – if Simmonds can prove his breakdown work is up to the standard of the best international opensides, this could be a scary combination ahead of the World Cup.