Back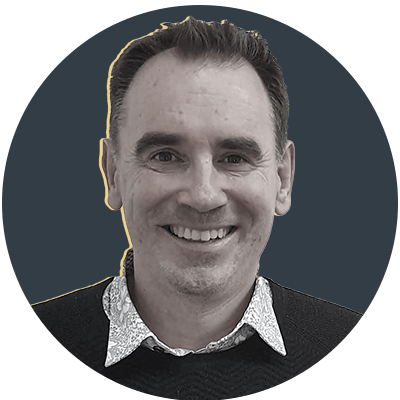 By Owain Jones
Eddie Jones leading the way for a New England
Eddie Jones is a man who does not lack confidence in his own ability, and while a nation of selectors will happily bemoan his often left-field picks from obscurity, overlooking the people's choice, he can merrily point to his record as England coach.
Indeed, he was questioned about his hunger at this week's press conference and gave the gentle query short shrift. The inference was that to question this most driven of men was akin to pressing Jaws if he was still hungry. Jones' teeth are still razor sharp when he feels confronted, but if he's feeling hot under the collar, he knows he has a killer hand to play; results. The currency of any coach.
Cast your eyes at the record books and Jones is still, comfortably, England's most successful coach in over 50 years. His win record sits a Hillary Step shy of a Himalayan 80 per cent, and in next year's Six Nations, he should pass Sir Clive Woodward's record 83 Tests in charge of the Red Rose.
His one remaining obsession is to bring that World Cup home to his adopted nation, before taking his pick of a lucrative job offers.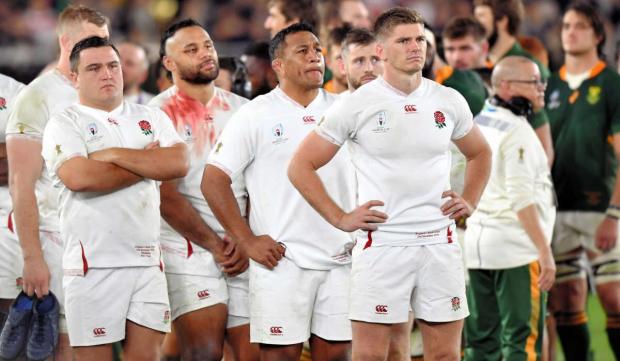 With that record in his ledger, he knows he can afford to be bullish, and he will hope that the 2021 Six Nations, with its lowly 5th placed finish, was merely aberration to his four-year planning ahead of France.
Even so, Jones refuses to sit still. He talked about this rebuilding of 'New England' being his third squad refresh since taking charge. A smattering of players left in the wake of the crushing 2015 Rugby World Cup departure, and he talked about players 'starting to come off [the boil]' in 2017, as the likes of Dylan Hartley, James Haskell, Chris Robshaw and latterly Mike Brown exited stage-door left.
Even players who carried the Chariot towards Yokahama in rousing fashion have been discarded, for now.
As fans scanned the Six Nations squad list, no places for Mako and Billy Vunipola were found, while Sam Underhill was deemed, 'not quite ready' and that Elliot Daly needs to 'get match fit' after injury. This cull is unnerving by design. No player is deemed to be untouchable, apart from one, which we will come to later.
So what can we expect from the 2022 vintage, a side that will have to outbox Ireland and outwit France to lift a Six Nations title? Cue Eddie. "Rugby is a game where it's dependent on a number of different factors; the referee, the weather and what the opposition does. We want to build a side that is adaptable. A team that can play a set-piece type structured game but also, if the game breaks up, that can attack very aggressively and very quickly. That's where the game is heading. Seventy per cent of tries are scored within the first four phases."
His jaunty rhetoric sounds impressive, but he knows it will sound empty if a fired up Scotland inflict a metaphorical and literal bloody nose on his boys at Murrayfield in 17 days.
Another theme mooted by Jones, with a nod to France 2023, was versatility. England will play four Pool games in 28 days, and then, he hopes, move into the knock-out phases where multi-position players will be key. It is why he has given Bath's 20-year-old Orlando Bailey his chance. "He can take the ball to the line. He's a strong defender and he can play 10, 12 or 15."
The elephant in the room. Namely George Ford's befuddling omission, despite two consecutive player of the month awards, was not something Jones wanted to go into detail on, on the record, anyway. 'It's a private conversation between George and I'. Case closed. One argument is that Jones knows what Ford can do, he's picked him on 77 occasions after all, but you couldn't blame the Sale-bound fly-half for a fit of pique if he was parachuted into the squad to save the day if Smith or Farrell pulled up lame. Every player needs to know he's loved and trusted, and right now, he wouldn't be feeling human if he wasn't bruised by his exclusion.
In the pack, 21-year-old Alfie Barbeary' s emergence has become irresistible to Jones. His power through contact, footwork and rib-tickling defence are exceptional, while his ability to play across the backrow, and at hooker, in an emergency, won't have escaped Jones' forensic planning.
Strapping young English colts like, who at 6ft 7ins, is alikened to Courtney Lawes, 6ft 4in Ollie Hassell-Collins, who has been running amok in the Gallagher Premiership and 6ft 2in Tommy Freeman, whose languid gait has electrified the Franklin's Gardens faithful, have reiterated the elite pick 'n' mix Jones has to choose from the Gallagher Premiership. It is player depth that Ireland, Scotland and injury-ravaged Wales simply cannot offer, and it is why nearing 180 English players have pulled on the Red Rose since Jones sidled into Twickenham with his ready-made quips and on-the-edge barbs.
Jones knows you won't hoover up silverware solely with kids, however, and this brings us back to the 'untouchable'; Owen Farrell. Farrell has 100 caps, and while Lawes, another one of Eddie's 'Dependables', did a fine job in the Autumn, England's spiritual leader is the Saracen who drives standards in camp. Of his selection, without even putting a foot inside the tramlines for two months, Jones is unequivocal. "Owen has the respect of the team. He is a winner. He drives the competitive spirit of the team. He's the right man to lead England."
It may go against the grain, and Marcus Smith is very much a shiny new plaything for England fans to get excited about, but hard-worn experience, especially in a competition as partisan as the Six Nations counts for something, and Farrell's influence is far-reaching. He is a far more demonstrative sort than England's other centurion, Ben Youngs, who has a more easy-going nature. His leadership would be missed, and the pragmatic side to Jones knows this.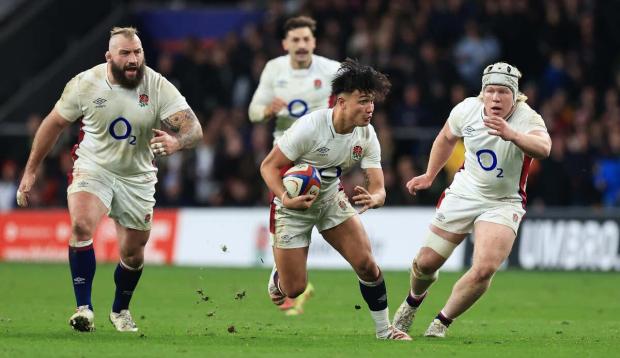 Of the wider issues to contend with and seek improvements for, while the set-piece is unlikely to come under the same duress it did against South Africa – when his pack was roughed up on a regular basis – Jones wasn't about to go on the defensive. He knows it is fallible and wants improvements. It is one reason Jamie George's nous at the lineout has been retained.
For all his critics, it will take a sea change for Jones not to lead England into the 10th Rugby World Cup. Always ready with a soundbite, he is supremely confident his side can go one better in France. "I feel like we're in a really good position to use the next two years to establish a team that can win the World Cup in 2023. It's about looking after the now, and having an eye on the future."
With 16 games left to play until he crosses La Manche, Jones knows he has little time to bed in his next generation. He peppered his conversation with the need to take a 'judgement call', and he knows England's future is in his hands, which is just how he likes it.