Back

By Jon Cardinelli
Duane Vermeulen: 'My goal has never changed, I want to represent the Springboks at the World Cup'
Duane Vermeulen expresses his desire to represent the Springboks at the 2023 World Cup in no uncertain terms. The 36-year-old number eight would love to finish his rugby journey with another winners' medal, and a successful defence of the global showpiece.
It remains to be seen, however, what sort of role Vermeulen will occupy in France. The squad dynamics have shifted in four eventful seasons since the joy of Japan 2019 and there will be no room for sentiment when a 33-man squad is finalised.
Vermeulen was one of South Africa's most influential players during their World Cup-winning run, man of the match in the 32-12 smiting of England in the final. Thereafter, his presence on the international stage waned. The Boks missed the entire 2020 Test season due to Covid-19 restrictions, while a serious injury robbed Vermeulen of the opportunity to face the British and Irish Lions in 2021.
After that series, coaches Rassie Erasmus and Jacques Nienaber convinced Vermeulen to delay his retirement plans and push on to the 2023 World Cup. Further injury setbacks, however, have restricted to him to just 11 Tests since the glory of Yokohama.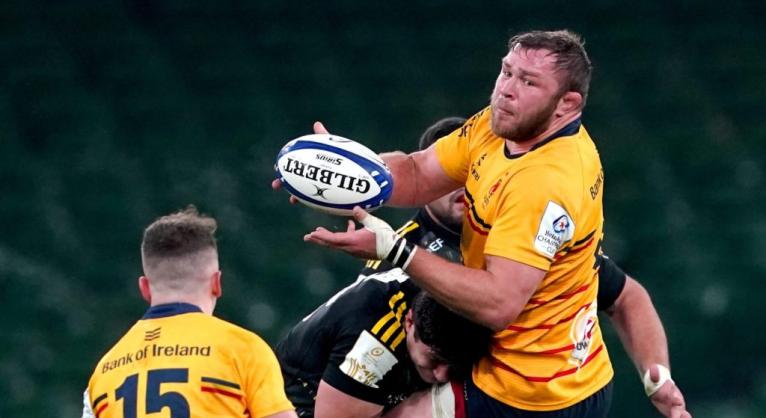 Nienaber was forced to blood new players in the big man's absence. Jasper Wiese developed into a world-class number eight, and was recently recognised as the RPA players' player of the year after another stellar season for Leicester Tigers. Evan Roos impressed for a successful Stormers side in the United Rugby Championship, and made a statement in the huge win over England at Twickenham last November.
The Bok coaches are in the enviable position of having three top-calibre players jousting for a single starting jersey.
Vermeulen chuckles when it's put to him that he faces a fight for the number eight berth. In a sense, he's been fighting for the opportunity to play for South Africa from the very start of his illustrious career.
The Bok selectors ignored the promising loose forward for the first six seasons of his professional life. When Vermeulen eventually made his Test debut in 2012 – aged 26 – he promised himself he would never take the opportunity for granted.
I understand that things might change in terms of the pecking order, but we're all trying to do what's best for our team and country.
In a Test career spanning 11 years and 65 Tests, Vermeulen has been one of the Boks' most consistent and important players. Between 2012 and 2021, he featured exclusively as a starter. It was only last year that he made his first international appearance from the bench.
Time will tell whether Vermeulen reclaims his starting place, or whether he serves as a member of the Boks' fabled 'bomb squad'. Regardless of how it pans out, he is preparing himself for one final scrap.
"It's always a fight," Vermeulen tells RugbyPass Plus. "It's always a contest, whether you're fighting against an opponent, your team-mates or yourself to become a better player.
"Within a team context, of course, you're all working towards the same thing. I'm very competitive, but I've always put the team first. I understand that things might change in terms of the pecking order, but we're all trying to do what's best for our team and country."
Vermeulen is in a good space. He recently returned to South Africa after a two-year stint with Ulster, the latest station along a globetrotting path. He played his first senior rugby with the Cheetahs before moving south to the Stormers, spent three years in France with Toulon and two more with Kubota Spears in Japan, joining Jake White's resurgent Bulls in 2019.
A few eyebrows were raised after he opted for a move to Northern Ireland in late 2021 instead of a less physically taxing return to Japan. Ultimately, Vermeulen wanted a challenge which would prepare him for the battle to come in 2023.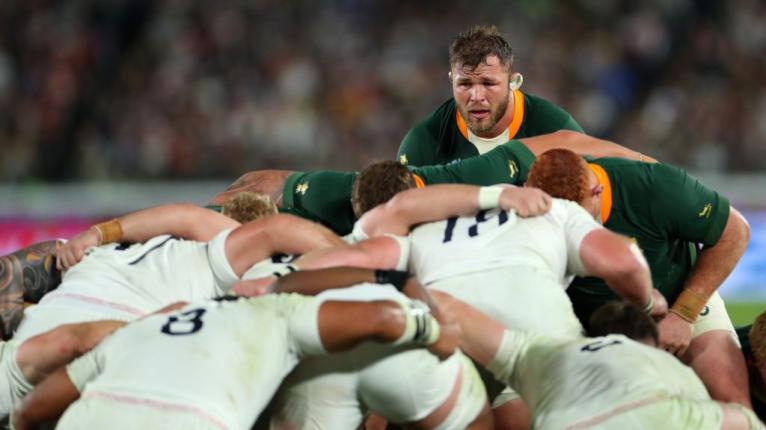 "There was so much talk about my decision, and whether it was right for me," he says. "Maybe there was a perception that it wasn't the right fit – for whatever reason.
"I was adamant it was the right call. I realised just how good the club and its supporters are after spending some time in Belfast. Outside of rugby, I took every opportunity to explore the city and the country, and was amazed by the welcome I received from the people.
"I've been around the world and played for a few different clubs. You never stop learning – there's always an opportunity to add something more to your game. The way the coaches managed me at Ulster – as an older player – really helped my performance.
"The way Ulster do things, in terms of the style of play and the way the players interact – that was an eye-opener for me. I feel like I left the club a better player."
In the immediate future, Vermeulen will take some time to reconnect with his family in Cape Town. While his wife and two young sons have joined him at various stages during his rugby travels, South Africa has remained their home.
"My plans include watching my sons play rugby on a Saturday," Vermeulen says, with great pride and enthusiasm.
"Anru (10) started out at number eight, and was very proud to play the same position as his old man. He's since moved to open-side flanker. I guess he's keen to get down and dirty in the trenches. Zian (7) is also enjoying the game.
"When I think about it, I've been away from home for the past eight years. I've tried to stay in touch and visit as much as possible, but it's not the same. Other parents will understand what I'm talking about – you miss a lot when you're not there every day. A big part of my decision to return to South Africa was to be with my wife and boys."
My goal has never changed, I want to be part of the Bok team and I want to represent them at the World Cup.
There is also the matter of preparing for the World Cup. Vermeulen will be a key figure for the Boks as they congregate ahead of the new Test season.
"Covid played a big role in my decision not to retire from the international game in 2021. We had a lot of time off after the 2019 World Cup due to the pandemic, and in a sense we had a lot of time to rest our bodies that we wouldn't have had otherwise.
"I don't regret my decision to stay on. I've come a long way with Rassie and Jacques [having worked under the duo at the Cheetahs, Stormers and Boks] and I respect them a great deal as coaches. I said that if I can add value, I will continue to fight for a spot."
The veteran was a bit surprised, however, with the coaches' decision to rest him for the 2022 tour to Europe. Wiese started against Ireland and Italy, while Kwagga Smith and Roos were at the back of the scrum against France and England respectively.
"I was initially disappointed to miss out on that tour. I felt I was playing good rugby at the time, and Ulster were managing me well in terms of my body.
"But after chatting with Jacques about it, I realised that it made sense in terms of what they were trying to do. A few other guys needed the opportunity in that environment, and needed to be rewarded for their form.
"There was also the fact that I wasn't going to be around forever, and they had to plan for that. So while I was disappointed, I could see the bigger picture."
The World Cup squad will be named in early August. Vermeulen should have the chance to prove his worth in the upcoming Rugby Championship.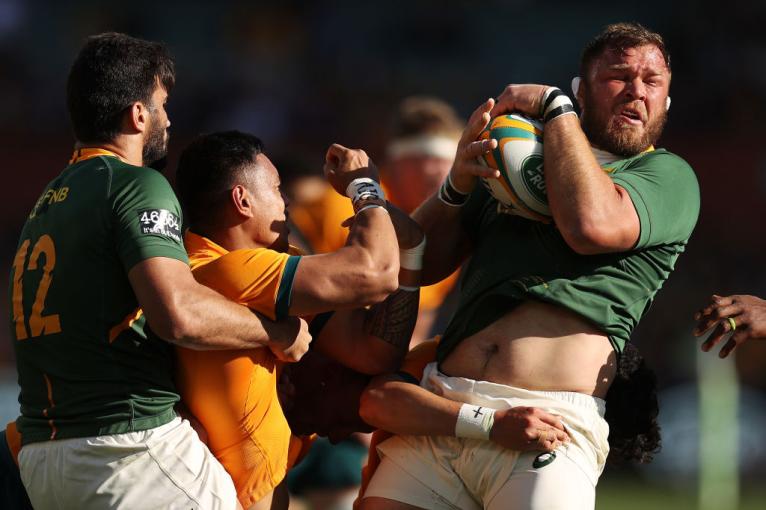 "It's such a tough competition, and good prep for a tournament like the World Cup," he says. "It will provide the team a good gauge of where they are, and give individuals like myself, who haven't played Test rugby in a while, a great opportunity to get back into the swing of things.
"My goal has never changed, I want to be part of the Bok team and I want to represent them at the World Cup. That said, I realise how much the situation has changed, and how my role may be different this time round. I may be part of the squad, but not a starter. That's okay – I've just got to work as hard as I can to perform that role to the best of my ability."
New Zealand are the only team to have successfully defended the World Cup, claiming the 2011 and 2015 editions. This impressive Bok side aim to join an elite club.
"It's definitely one of the things I'm aiming for," Vermeulen says. "As a team, we started talking about this goal shortly after winning the title in 2019.
"Now we're a lot further down the road, and a lot of those players are still around. There are some new guys in the mix, but I'm sure that the older guys will be fighting tooth and nail to be part of a special campaign. It would be awesome to tick that box."