Back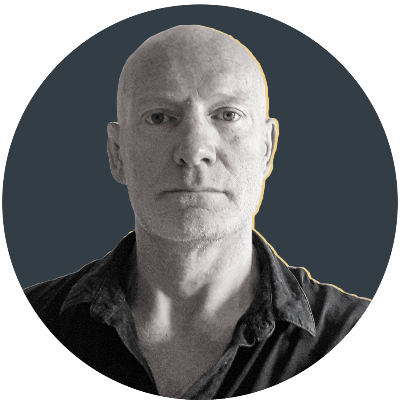 By Gavin Mortimer
Can France rid themselves of the Twickenham hex?
France have won the Grand Slam four times this century but never in an odd year. Their 2022 clean sweep was their first since 2010, and before that the Bleus were triumphant in 2002 and 2004. Why is that? Could it be the 'Twickenham Fear Factor'?
Some teams have grounds where they just can't seem to win, and for the French it's Twickenham, where this century they've won just once in the Six Nations, a nailbiter in 2005 when six penalties from Dimitri Yachvili edged out England 19-18. Only on ten occasions in 111 years and 46 Championship matches have France won at what they call on the other side of the Channel 'le Jardin Anglais'.
Imanol Harinordoquy, the great No8 of the early millennium, lost all five of his Six Nations matches at Twickenham, and in an interview in 2019 he pondered why les Bleus have a habit of bottling it. Describing it as "the fortress of the Tournament", Harinordoquy said: "The stadium is massive, imposing, its walls are high…when you go in there, you really have the impression of entering a fortress."
Then there is the "fervour" of the crowd. When France play in Cardiff or Dublin the sound is spectacular but there isn't the undercurrent of hostility that there is in south-west London. The English fans feel towards the French team what the Celtic supporters feel for anyone sporting a Red Rose.
England and France have previous, after all, stretching back to 1066. "Even if the stadium is not closed, you feel very small," reminisced Harinordoquy. "I've felt small in stadiums like the Principality Stadium in Cardiff. But at Twickenham, you know you'll only have your mates to rely on."
In short, the French find Twickenham intimidating; they have a psychological block, a belief that they can't beat England on their own patch. "The English don't talk on the pitch," said Harinordoquy. "They hit you on the head…make you understand that they are superior to you."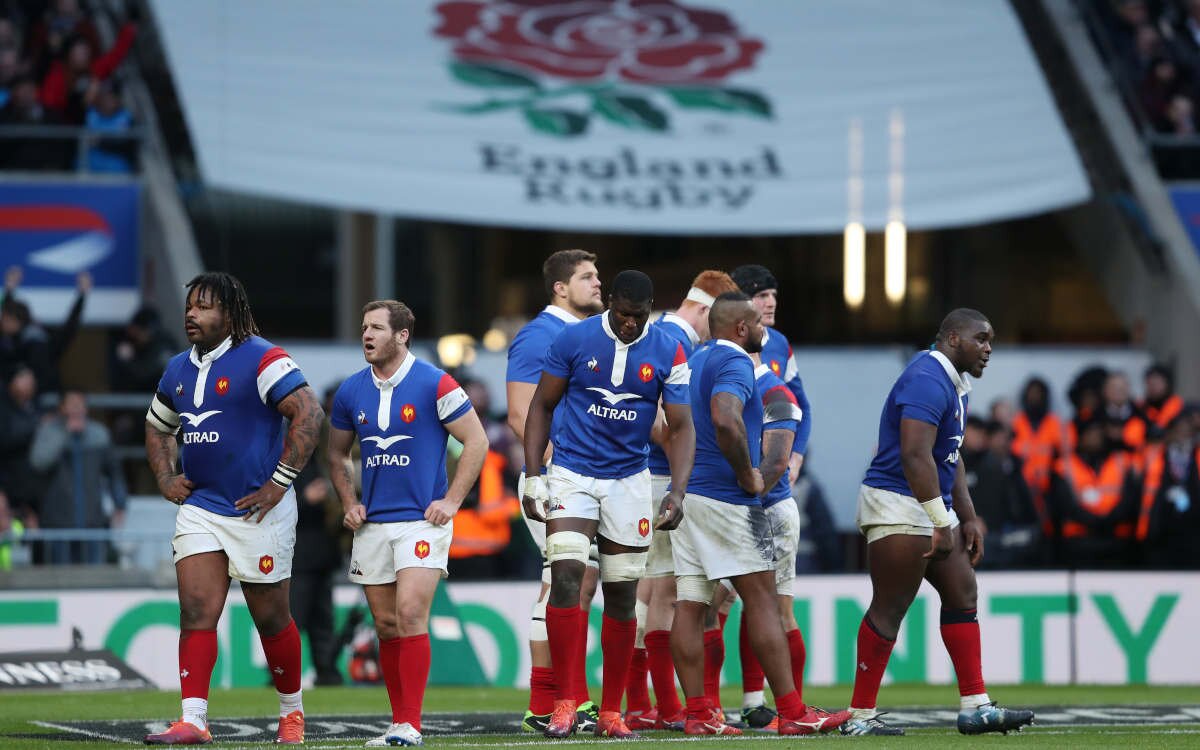 In recent years the record has taken a particularly unpleasant turn for the French, with a series of abject defeats: 48-19 in 2001, 34-10 in 2009, 55-35 in 2005 and the most stinging spanking of all, that 44-8 tonking in 2019, described by L'Equipe as "humiliating…one of the worst losses in the history of the tournament".
Several of the matchday squad from that day will be back at Twickenham on March 11, among them Gael Fickou, Damian Penaud, Antoine Dupont, Thomas Ramos, Romain Ntamack and Grégory Alldritt. With the exception of Fickou, they were all young at the time, babes in Test terms, and four years later they form the core of a French squad that last tasted defeat against Australia in Brisbane in July 2021. Since then the Bleus are unbeaten, stringing together a record thirteen straight victories. They've beaten the best in the world, including New Zealand, South Africa and Australia, and there is a real sense of belief ahead of September's World Cup.
That's why this year's 'Crunch' at Twickenham will be more cracking than ever. Victory will lift an 18-year-old curse and underline definitively that this generation are tough in the top two inches.
One or two journalists are falling prey to that most pernicious of French rugby traits – cockiness.
But it won't be easy. It might have been, had Eddie Jones still been in charge, but he's gone home to his one true love, the Wallabies, and Steve Borthwick and Kevin Sinfield have come in with a promise to get England playing attacking, positive rugby once more.
This change appears to have passed some of the French by. One or two journalists are falling prey to that most pernicious of French rugby traits – cockiness. In last week's Midi Olympique, confidence oozed from the pages as France's opener away in Rome was described breezily as 'a warm up'. Italy beat Wales and Australia last year, and in recent times they have seen off France in Rome in 2011 and 2013. It will be more than a warm-up in the Eternal City, particularly as one imagines that Midi Olympique article will be pinned up in the home team's dressing room.
England might also want to get it translated so they can read about how they've been reduced to also-rans, fighting over the scraps with Scotland, Wales and Italy, as Ireland and France contest the 'final' of the 2023 Six Nations in Dublin on the second weekend of the tournament.
It takes me back to October 2007, and that week between the World Cup quarter-final and semis. France, if you recall, saw off New Zealand at Cardiff to reach the last four. Boy, how they celebrated. They were still at it on the Tuesday, enjoying the delights of Paris's famous Folies Bergères cabaret show. Well, why wouldn't they? They were only playing England in the semis, ramshackle old England, who somehow had made it this far despite a 36-0 spanking from the Springboks in the opening pool match.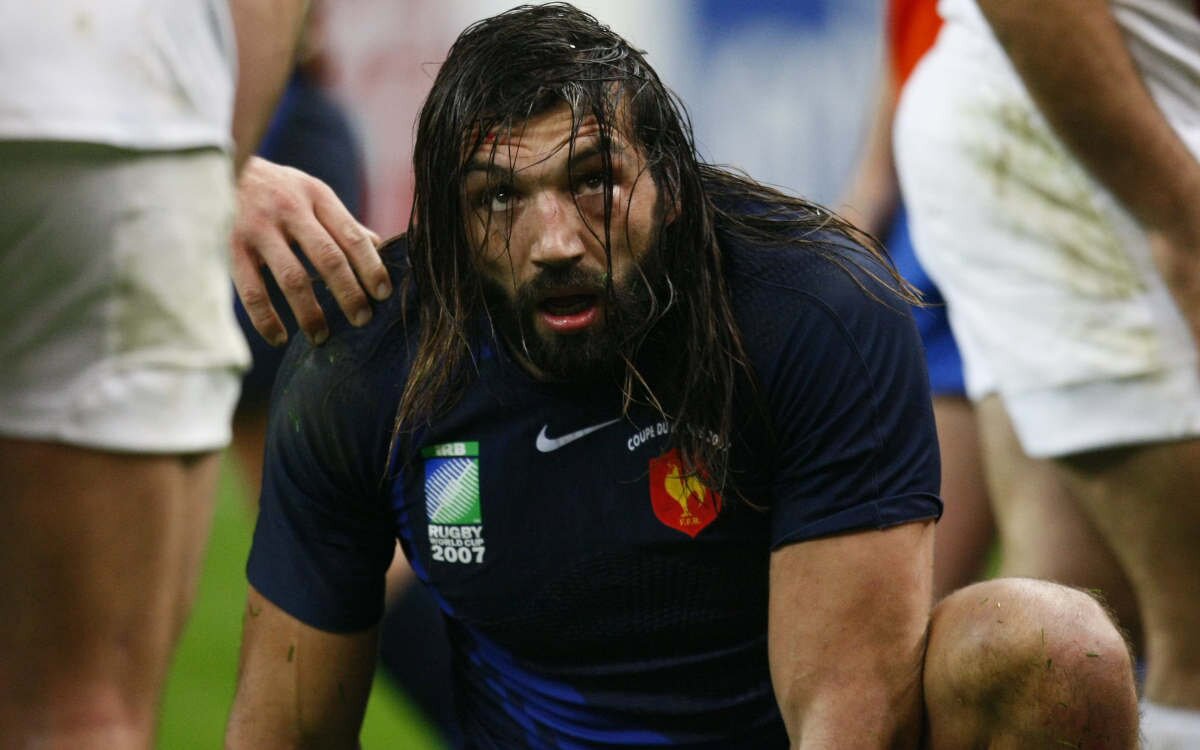 I made a lot of money that week, laying bets with my French friends and in-laws as to who would reach the final. I've come to know the French well, and I know there's nothing more dangerous – to themselves – than a French side that believes the result is in the bag.
Of course, there is a difference between what the media writes and what is being said in the dressing room. FabienGalthié captained France on another occasion when the Bleus were expected to swat aside England, the 2003 RWC semi-final, so it's unlikely he shares Midi Olympique's complacency. He also never won a Championship match at Twickenham. Nor did his team manager, the Anglophile Raphaël Ibañez, who lost all five of his Six Nations encounters at Twickenham between 1999 and 2007.
The fact that France are missing several key players for the tournament should also sharpen their focus. The most significant absentee is Cameron Woki, an ever-present in the second-row under Galthié. He is out for the whole Six Nations after injuring his hand in the win over Harlequins in the Champions Cup. Also unavailable for the duration is Montpellier lock Florian Verhaeghe  (shoulder), leaving France worryingly short of options in the engine room.
We're putting ourselves out there as predators in this competition, because we will never be satisfied

Fabien Galthie
It had been expected the giant Toulouse lock Emmanuel Meafou – outstanding in last weekend's victory against Sale – would be named by Galthié in his 42-man squad, but the New Zealand-born Samoan won't be eligible for selection until November this year. That leaves just Paul Willemse and Thibaud Flament as France's two experienced second rows, although the recall of Montpellier loose forward Yacouba Camara – four years after his last cap – may be because Galthie intends to convert him into a lock, as he did so successfully with Woki.
Also out for the whole tournament is Toulon prop Jean-Baptiste Gros while hooker Peato Mauvaka , La Rochelle centre Jonathan Danty, Toulon winger Gabin Villière and Bordeaux scrum-half Maxime Lucu  are all recovering from injuries and may miss  at the very least the first two weekends.
Among the eight uncapped players are two 19-year-olds – Pau centre Emilien Gailleton, who captained France Under-20s last year and Bordeaux's Louis Bielle-Biarrey, who can play wing or full-back. The 6ft 4in Lyon winger Ethan Dumortier is also in, a reward for his eight tries this season, the most in the Top 14.
In an interview in last Friday's Midi, Galthie acknowledged that as the reigning champions France have gone from the 'hunters to the hunted'. Not a problem. "It's what we want," he said. "We're putting ourselves out there as predators in this competition, because we will never be satisfied."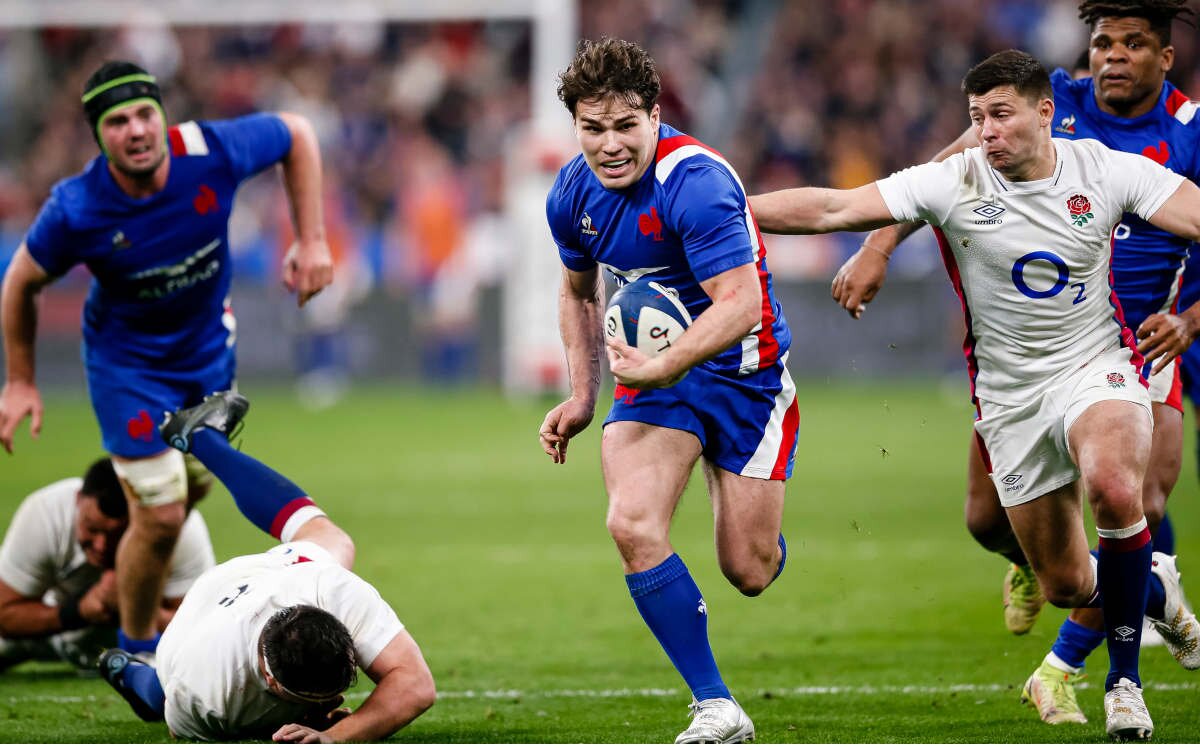 Galthie gave no indication that he is alarmed by the absence of several important players through injury. It's a challenge for all nations, he says, and what it comes down to is working with the clubs to ensure the players are managed as well as they can be. The relationship between the Top 14 clubs and the national squad is the best it's been for years, but the size of the French league means that its players are at a disadvantage to their rivals. Up until the end of January this season, Antoine Dupont has played 1,101 minutes of rugby all told, compared to 507 minutes for Ireland's Jamison Gibson-Park and 603 for England's Ben Youngs.
The journalist who interviewed Galthié was Marc Duzan, who, unlike some of his colleagues, is more circumspect about this season's Le Crunch. "Twickenham is one of the last stadiums where Galthié's team has not won so having ticked off Dublin, Cardiff and Murrayfield, Les Bleus have made Twickenham a priority objective this year," he told me.
Nothing seems out of reach for [Antoine] Dupont's team, which is breaking one record after another.

Journalist, Marc Duzan
Duzan doesn't believe in a Twickenham 'curse', he puts France's miserable record down to mental fragility in recent years. So will the Bleus win this time? "Nothing seems out of reach for [Antoine] Dupont's team, which is breaking one record after another," he says. "But it remains to be seen how they will adapt to the game of Steve Borthwick, who looks like he is coming back to a style that is simpler, harder, more English."
For the first time in years France travel to Twickenham as strong favourites, and the only thing thing they have to fear, as a great American president once said, is fear itself.