Back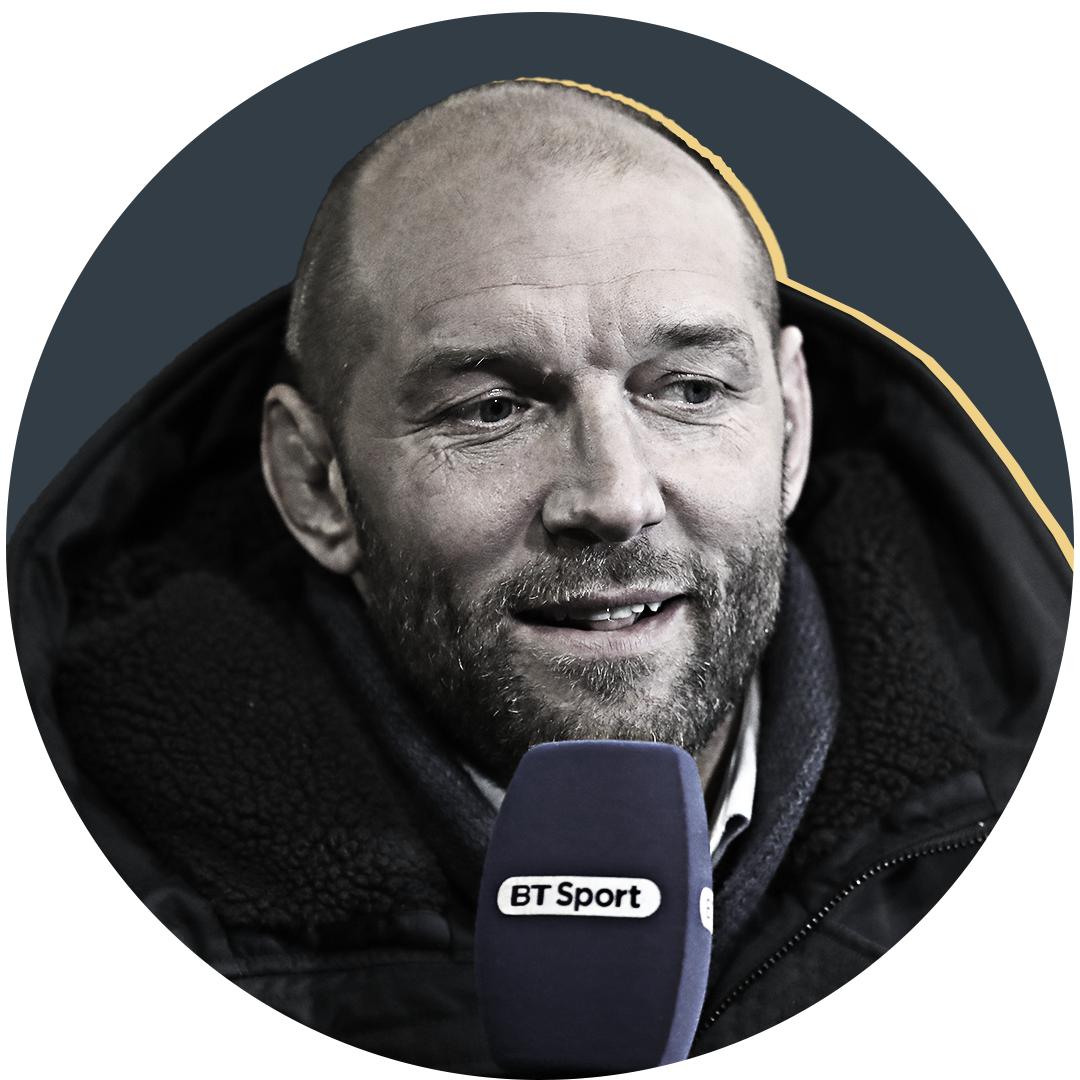 By Ben Kay
Ben Kay: 'Steve doesn't have an ego, just an insane drive to be the best'
Steve Borthwick sees rugby as work, which may sound like an odd thing to say about the new England coach but he doesn't clock in to socialise with the lads. He has a singular focus to be the best he can be and will do whatever it takes to make himself better at his job.
At Leicester Tigers, he didn't necessarily think the media was a vital part of the job, and I know that approach caused frustration because journalists didn't feel like they were getting anything, but Steve didn't think being more open with the media would make him a better Leicester Tigers coach, so he didn't do it. His attitude was, 'if I say too much it may give the opposition a scintilla of an advantage, it's not worth the risk'. In his mind, winning is all that matters, and there will be many fans who agree with his priorities.
As a personality, is he a man finds it easy to build relationships and be sociable? No. Did he think it was part of the job at Leicester Tigers? To a point, so he worked hard on it at Welford Road.
Where I think he has been shrewd, since taking over with England, is by surrounding himself with coaches who make up for what he doesn't naturally offer. If he doesn't think he's good enough at something, he gets someone in to do it better. Take Kevin Sinfield. He is a really clear communicator and an inspirational bloke, but still quite serious. So who does he pick to lighten the mood? Nick Evans, who is very chatty, gregarious and will be good in front of the cameras.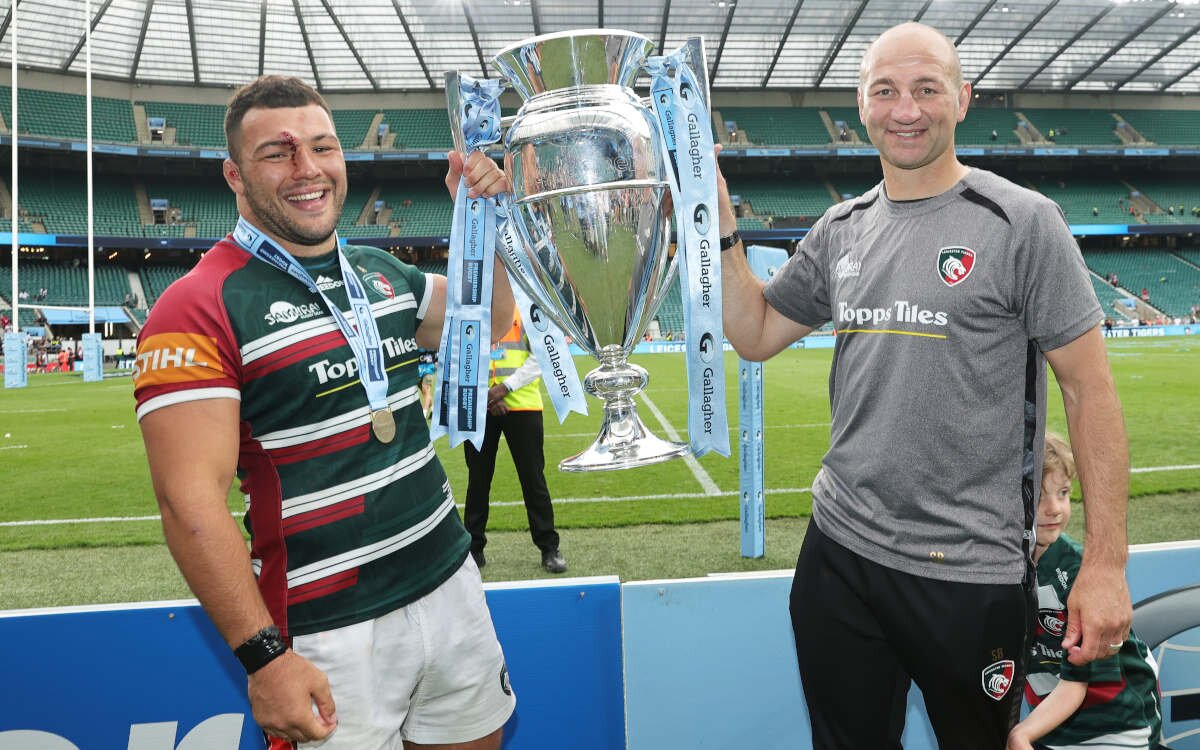 Everyone was blown away by his first live press conference with England. We all had doubts as to whether he'd be able to do that, but it shows what he can do when he sets his mind to it. It helped that he'd regularly appeared on the in-house Leicester Tigers TV because he thought it was an important way of speaking to supporters and he's probably conceded now that the wider rugby media is really important for him in connecting with the England fans.
High-level sport is a bit like politics. The spin, or having a say in the narrative, is important because if you don't say anything, the media have column inches to fill, and their conjecture might not be what he wants to hear. By engaging, he's not pandering to the media, but he wants to take the country along with him on a journey to France.
The one thing I would say about the media is that I don't think they can directly influence you getting the sack, or make the decision, but they can sow seeds in the minds of administrators and fans alike, with Eddie Jones a case-in-point.
The difference between Steve and Eddie – which is why I think Steve will do really well – is he doesn't have an ego, just an insane drive to be the best.
Every England coach has had his battles in controlling the messaging. Johnno (Martin Johnson) was awful with the media, while Stuart Lancaster was probably cared too much what they said. Eddie was always jousting with them, trying to gain the upper hand. Now, the difference between Eddie and Steve – which is why I think Steve will do really well – is he doesn't have an ego, just an insane drive to be the best.
At times, Eddie tried to control the narrative. He had his strengths but he also had well-documented weaknesses. He burnt bridges along the way which helped the media when results started to slide with England. A section of the public were annoyed with his stream of gaffes and chippy demeanour and that didn't help him in his demise.
He'll have learnt from Eddie and people will assume Eddie has shaped Steve, but he is his own man with his own ideas. He's sure of himself and will not have agreed with all his decisions, but he'd have respected Eddie's position in the chain of command. He's also thick-skinned enough to not worry about what others saying about him and he'll need that with England. Indeed, saying that, I think he's that clinical and cold in terms compartmentalising, 'this is work' that he has already sized up individuals in camp, and they'll have had psychoanalysts working with them. In his mind, he'll have said, 'you're this type of person, you need an arm around the shoulder', 'you're this type of person, you need a diffident coach', or 'you're this kind of person, you need a kick up the arse'.
Correspondingly, Eddie would test you, stress you and if he didn't think you were made of the right stuff, dispense with you and leave you crumble – you had to be a certain type to play for him. Steve is softer round the edges than Eddie. He will just make sure individuals improve under him, even if they're dropped, in case he needs them later stage.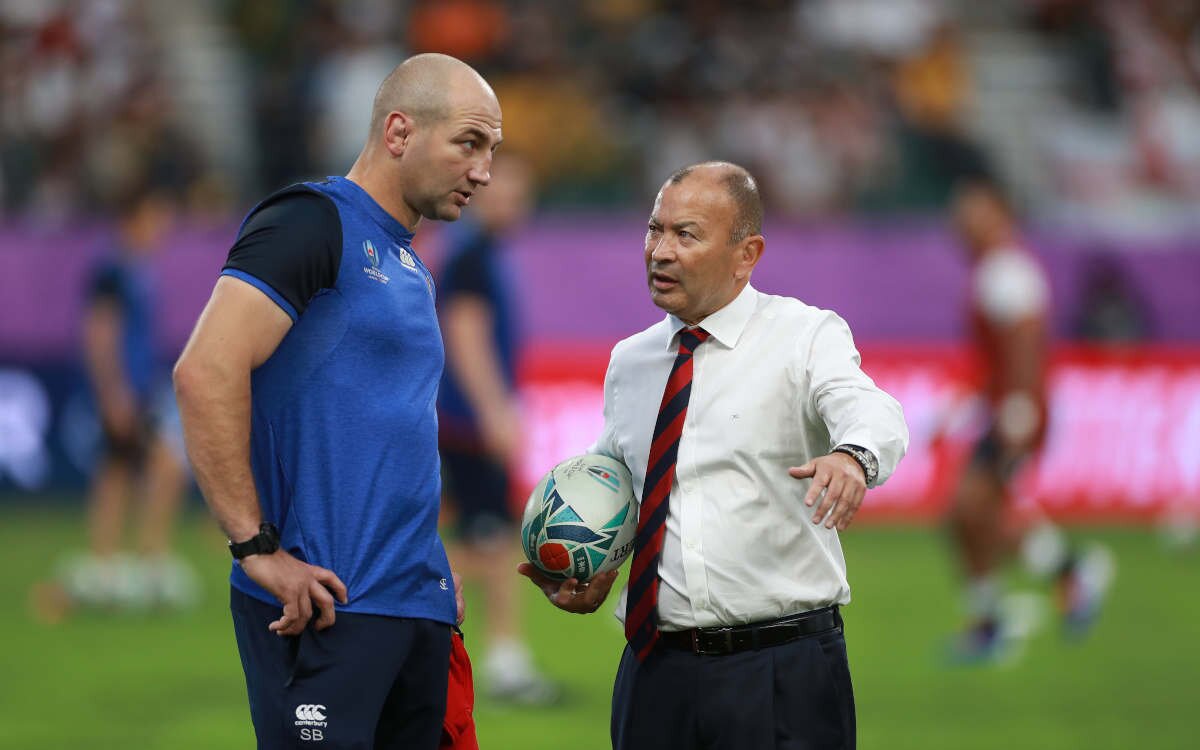 On a personal basis, even though I've played with and against him, I've often ended up thinking, 'I'm not sure if he likes me very much. When I used to see him at Welford Road, I could be five metres away and he'd walk straight past me, even though I was looking at him. Of course, if I got in front of him, he'd be nice and polite. I don't know whether that's because I stole some England caps off him and a World Cup medal or whether it's just, 'I don't need to speak to him', because anything outside work is white noise. Who knows?
Looking at the squad, it's time to find some consistency in selection. Although Steve wants to put his own stamp on it, England have to become like a club before they get to the World Cup. The hardest done by person is Val Rapava Ruskin, who has been tearing up trees at loosehead for Gloucester, but Bevan Rodd has come back from injury playing well in a Sale side going great guns. Similarly, Mako Vunipola has been playing well for Saracens and England need that experience.
I think wing is one position where more than any other, you have to pick on form. He has got rid of Jack Nowell and Jonny May because they're simply not firing.
It's notable that Billy (Vunipola) isn't there. I think he has worked really hard on his game and is still a very good but I don't think he's quite the player he was five years ago. They have specialists in Simmonds and Dombrandt at No 8 but with a 33-man World Cup squad in mind, they need players who can play across a lot of positions. That plays into Elliot Daly's hands. Also in that versatility box are Max Malins, Tommy Freeman, Ollie Chessum, Courtney Lawes, Nick Isiekwe and of course Lewis Ludlam, who can play 6 and 8.
Out wide, I think wing is one position where more than any other, you have to pick on form. He has got rid of Jack Nowell and Jonny May because they're simply not firing. The inexperience and exuberance of youth is almost beneficial and Hassell-Collins and Cadan Murley have been consistently good. He's a Nowell-type, good in tight spaces and a smart finisher.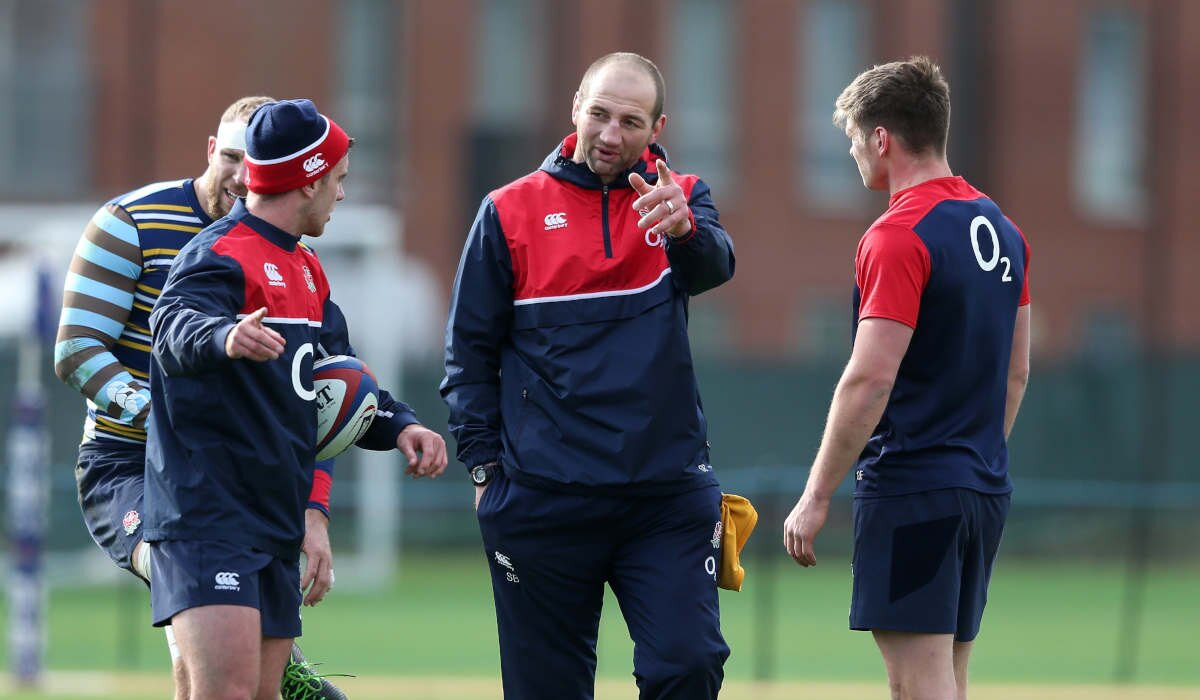 Closer to the pack, I think we may see George Ford appear in this squad when he returns to fitness but I think Farrell will be England's No 10. There is always noise around him but like Steve Borthwick, he's just completely focused on winning.
The centre partnership is interesting. Manu Tuilagi is a world-class talent but 2023 could be his final hurrah for England. Dan Kelly is playing really well and would have had caps had he not been injured but I think he'll go with Slade at 13. You also wonder if Ben Youngs or Jack Van Poortvliet starts, having both worked under Borthwick.
There will always be lots of chat about selection, but it's a decent squad. England can win the Six Nations and go the distance at the World Cup, although having seen the Eddie Jones news, I'd say, Australia won't win it, but might decide who doesn't win it. It's really spiced up what is shaping up to be quite a tournament. Whatever happens, it's going to a seismic year in rugby.