Back
By Ben Kay
Ben Kay: 'For me, Sexton is more important to Ireland than Dupont is to France.'
It's weird, when you look back on World Cups, you'd think that the thrill of winning would stand out, but that's not what you remember. You think about the training camps and how hard it was. You think about those old pictures of you sitting in ice-baths. It's that pain you endure for a common cause that binds you together.
There's dark humour as well, to get you through those sessions. I remember 2003, during a proper heatwave. The temperature gauge was heading towards 40 degrees and we were doing rowing sessions in the middle of this field. As we walked out of the clubhouse, on Sky News they were saying, 'they've run out of space in the morgues in Paris, so they're using refrigeration lorries for the dead bodies and the boys are looking at each other thinking, 'what the hell are we doing here?' In fact, I had a giggle with Ben Youngs a few weeks ago. Youngsy has done a few camps, but you could see the butterflies in his stomach about what lay ahead.
The end goal is getting to France and I'll never forget the tournament in 2007. I had this preconception, especially given how amazing the World Cup in Australia was, that the World Cup wouldn't be very well organised, but I couldn't have been more wrong, it was fantastic. It's an incredible country with brilliant stadiums, rich culture and for 2023, I truly believe six teams that can win it. Rugby needs some good news stories and this is probably the most excited I've been before a World Cup.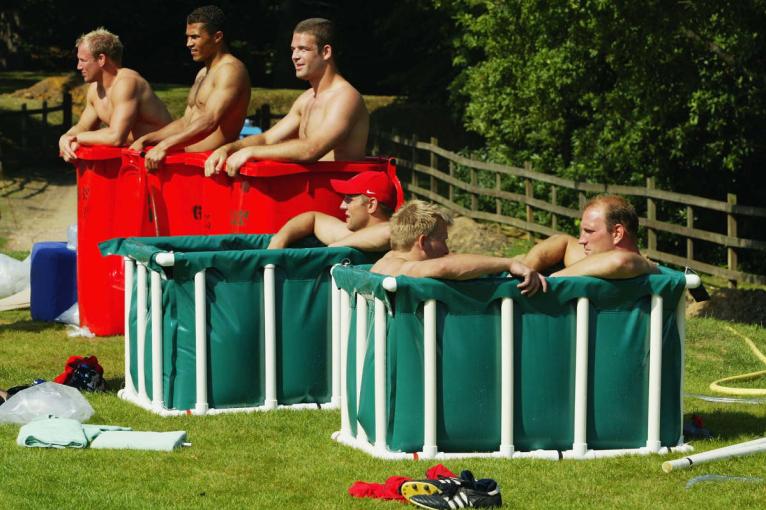 Usually we go into the tournament thinking, 'who's going beat New Zealand?,' but worryingly, this could be one of the All Blacks' best chances because no one begging them up. They seem to be flying under the radar. Yes, they had an iffy patch last year, but it's almost as if people have written them off, which is bonkers given the talent they've got. The usual suspects, like Jordie Barrett, Will Jordan and Rieko Ioane stand out but from what I've seen of Mark Telea, he looks a player. His four tries against the 'Canes the other day were incredible. The All Blacks always find someone from nowhere, like Nehe Milner-Skudder in 2015.
However, they are certainly not hot favourites because that tag goes to France, because of home advantage.
Ireland are rightfully the No 1 team in the world right now but that Leinster loss against La Rochelle was catastrophic for them.
There's no doubt Antoine Dupont gives them a psychological boost because he's developed a Lomu-like aura around him. Jonny Wilkinson was the same in 2003 and 2007. The Wallabies used to say, 'if they don't have Wilkinson we'll turn them over' but thankfully he stayed fit and had the last laugh. Anyway, France have some pretty talented back-ups in Baptiste Serin and Maxime Lucu and I don't see them as a one-man team. Even if he did get injured, the best example I would give would be New Zealand in 2011. They had to put Stephen Donald in there for the final, and he's no Dan Carter, but they got over the line.
Ireland are rightfully the No 1 team in the world right now but that Leinster loss against La Rochelle was catastrophic for them. To think 11 of the starting Irish players are Leinster first picks and they've come up short a couple of times now. That has to play on their minds. For me Sexton is more important to Ireland than Dupont is to France. I've spoken to a few Irish legends and they've said if Sexton gets injured, they don't lift the World Cup. It's as simple as that. They will manage his playing time, but understandably at 38, the body is starting to creak and the way he plays. He's going to take shots.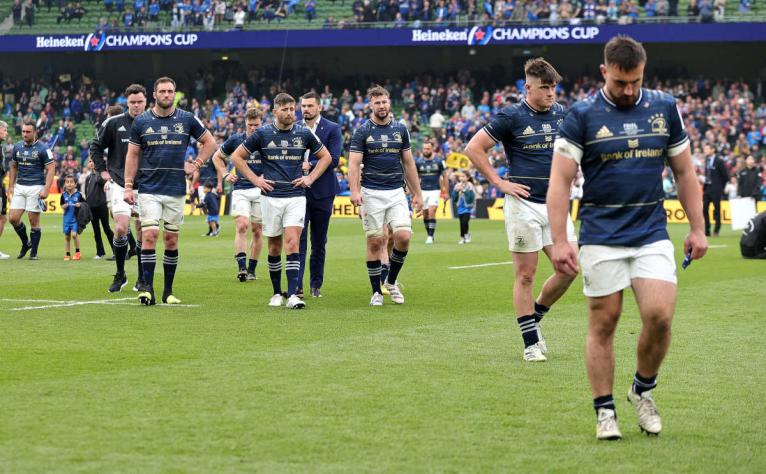 What goes in Ireland's favour is Andy Farrell. He can get sides in the right psychological frame of mind and he gives them belief. Ireland are super consistent but  for me France have the ability to go to another level. I covered the Grand Slam game in 2022, when they beat England, and it felt like a bit of a procession. Granted, England weren't playing very well, but the crowd and the confidence inside the stadium made you think you they were never going to lose it. It was just phenomenal.
If you look at the draw, you can almost pick the quarter-finalists, apart from Pool B, which is impossible to predict. I think Ireland will beat Scotland, but I can see Scotland turning over South Africa and yet I can see the Springboks winning the whole thing. It's crazy.
Aled Walters will be massive for England once he's in camp. You need people in your environment that have that x-factor, that charisma and a presence that lifts the entire squad
I think South Africa are in better shape than they were in 2019. With the likes of Kurt-Lee Arendse, Damien Willemse and even Grant Williams, they have more ball players who can beat you as well as run over you. Saying that, the Boks have massive selection decisions to make. Do they stick with the stars of 2019, or do they twist? You have guys like Jasper Wiese, Manie Libbok and Evan Roos coming through and a question mark over whether to take Siya Kolisi with no rugby behind him. Indeed, when you have had players who have reached such heights for you, it's hard to leave them on the airport tarmac. Rassie (Erasmus) will have to make those calls. He has this magnetic personality where the players would run through walls for him. He is very smart in getting the right buttons to press.
The one thing they don't have, which segues neatly onto England is Aled Walters. He will be massive for England once he's in camp. You need people in your environment that have that X-factor, charisma and presence to lift an entire squad. I could see him being a major factor in turning round England's fortunes before France.
After their experience with Leicester, Borthers' team, as a unit, are used to going into a struggling environment and turning it around. They're like the A-Team, that's their USP. Borthers will simplify the messaging so everyone knows exactly what they have to do. That is exactly what happened with us in 2007. We weren't prepared at all, but at a critical point, we collectively said, 'we have to go back to basics, we have to be nasty to play against', and we got to the final because no one gave us a chance. England are nowhere near as bad as we were back then. I think, a bit like Leicester, once Brothers gets them on a roll things could start building quite quickly.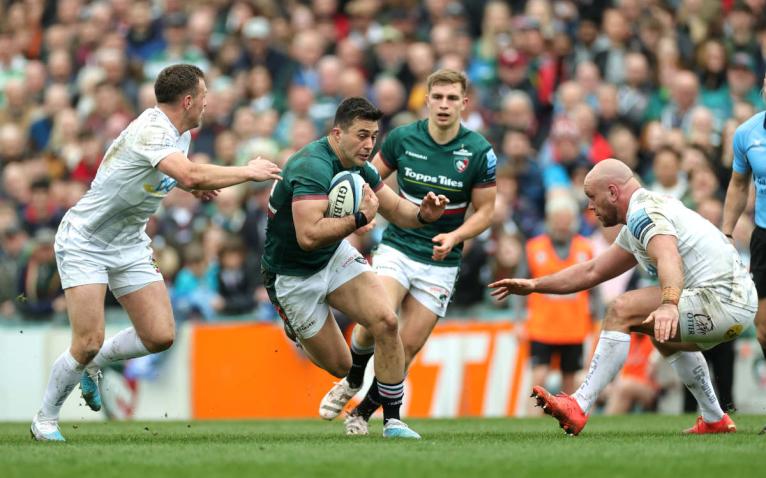 There are a couple of problem areas for England. One is at 9 because it's just hasn't quite clicked. In fact, I'd like to see Alex Mitchell given more time there. The 9 conundrum starts in midfield. England's biggest problem has been not being able to get over the gainline. They have to solve that. The simplest selection is to pick Farrell at 10 because he's coming back to his best form. We know Steve Borthwick likes Dan Kelly and because he's relatively small, people see him as a ball player, but he gets you over the gainline and I'd like to see him given a run with Manu (Tuilagi). Manu's defence is still hit and miss – he flew out of the line in the Premiership Final a few times, but he's still a weapon. I'd also like to see Ollie Lawrence in the mix, and see what combination works best. You may sacrifice a bit of pace in the 13 channel but if it solves their gainline issues then so be it.
Another conundrum is whether he can get the best out of Maro (Itoje). Don't get me wrong, he's still quality, but he's not the automatic world-class pick he was in 2019. He's not having the influence of say an Eben Etzebeth. England need Maro back at his best because you need at least three or four genuine World Class players in your team to win a World Cup.
There's always been this perception that the Wallabies front five isn't too powerful, but putting Will Skelton in there makes sides think twice. It sends out a message.
Eddie Jones' Australia will be interesting. I did an event with him a few weeks ago and he was genuinely excited. You sense the Championship is really big for them because Eddie always gets that bounce factor. I think they'll win their Pool and ideally I think he'd like to face England in the quarter-finals but they could dodge that awkward reunion by winning their group too. Eddie has already been smart with his coaching recruitment, he's pulled Brad Davis back from London Irish, Dan Palmer, the coach coming to Leicester and Brett Hodgson to run the defence. They are good details guys. If he get those power players in the backline firing, like Samu Kerevi, Jordan Petaia and Marika Koroibete, along with a pack featuring Taniela Tupou and Will Skelton, then they can upset a few sides. Skelton is like Ireland's kryptonite. There's always been this perception that the Wallabies front five isn't too powerful, but putting Skelton in there makes sides think twice. It sends out a message.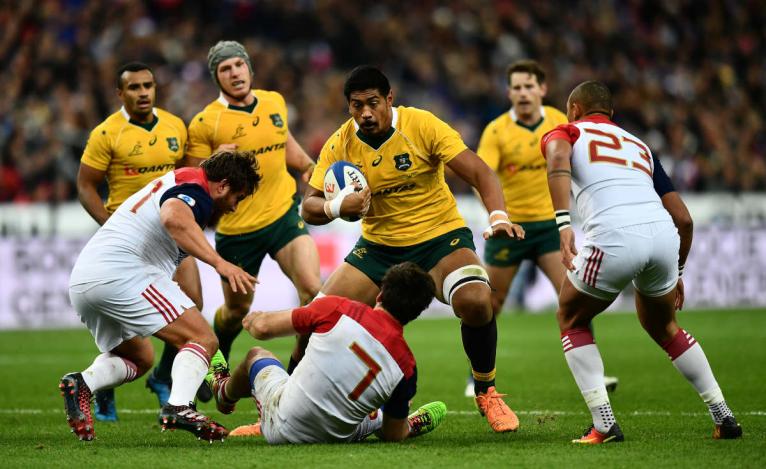 As for the outsiders, there's no doubt Wales can decide who doesn't win it, but I can't see them beating New Zealand, France or Ireland. Gats usually improves Wales when he's got them in camp but some of the off field shenanigans over the last season has hardly helped.
It promises to be an incredible tournament and I'm counting down the days.