Back
By Ben Kay
Ben Kay: 'England are a long way off where Eddie - if he was truthful - would want them'
It's going to be an incredible Autumn Series, but right now, I think England are a long way off where Eddie – if he was truthful – would want them to be this far out from the World Cup. The big issue for me is consistency. Consistency of performance, but I think that is a by-product of selection, he's used getting on for 190 players since taking over from England and that's crazy.
Look at his Autumn Series squad, Injuries have undoubtedly played a part but how many could you say are cast-iron guarantees to be heading to France next September?  There's not enough of them. The yo-yoing performances have been way off.
Eddie has said that he uses data analysis of players to assist his selection, which I get, but you can't just pluck the players who are delivering the statistics he wants out of their club environment and expect it to run exactly the same because, as he said, rugby is an inter-dependent team sport not with little room for complete individuality.
The players may say, 'yeah, we know what the gameplan is and what our role is', but I'm not so sure. The problem is England are still in the learning phase about their teammates. They can't have that subconscious understanding of minute detail that almost feels like telepathy in a highly pressured arena. For example at a lineout, the minutiae of how the shape of this hooker's throw will differ slightly on that particular call as opposed to the other hooker or how the this particular jumper will set for his lifters as he switches positions in the movement of a lineout. That sort of instinct removes hesitation and is an integral part of elite performance in team sport but only comes with time and repetition of training and playing together. Of course, it's not irretrievable, but you look at certain positions, and say which boys will make the plane and you're still scratching your head.
Eddie is in the last leg of his time with England and you could say it's admirable that he is bringing through the next generation, especially as he won't be there to coach them, but surely with 10 months to go you need to know the pecking order, because although you want competition for places, you want it to be like a club environment with that latent knowledge of how to get the best out of each other. Take the pack, seven of England's 20 forwards are uncapped another four have five or less caps.
So what will Eddie be looking for from this hugely important block of Tests?
Defensive tweaks
If a casual fan asked me how we'd fare in the World Cup, I'd be pretty confident against the traditionally less physical teams like Australia and, even New Zealand, who are on a bit of a downer right now, but can you say England have kicked on from the side that were so majestic in the semi-final of the 2019 World Cup? No, you can't. Now I want to get across that England could win the World Cup, but they just don't look bulletproof in terms of belief. However, 2019 showed us anything, when it all clicks, they can trouble anyone. The big point of concern is South Africa and France, because they can't outmuscle them, and Ireland, who in a different way, are an equally obdurate opponent.
So how do England beat them? Defensively things were sound last Autumn, but since then England have conceded 18 tries in eight games which is hardly watertight. Obviously, there's the 'Anthony Siebold question' and whether he's going to be with England in France. If he's not available, the quandary is, who do you bring in this close to the World Cup? Yes, generally England have been decent in their physicality and mentality but if there is one place they've been undone it's in the wider channels. On occasion they've kept that narrow defence to make sure that no one runs over the top of them but individually been a little bit jumpy coming out of the line. It isn't the worst place to be broken down if someone makes a break on the outside, but in Test rugby, the outside playmaker has been holding onto the ball for a fraction of a second longer and waiting for an England defender to make his move, and he's been able to keep the attack alive. It's something that needs looking at.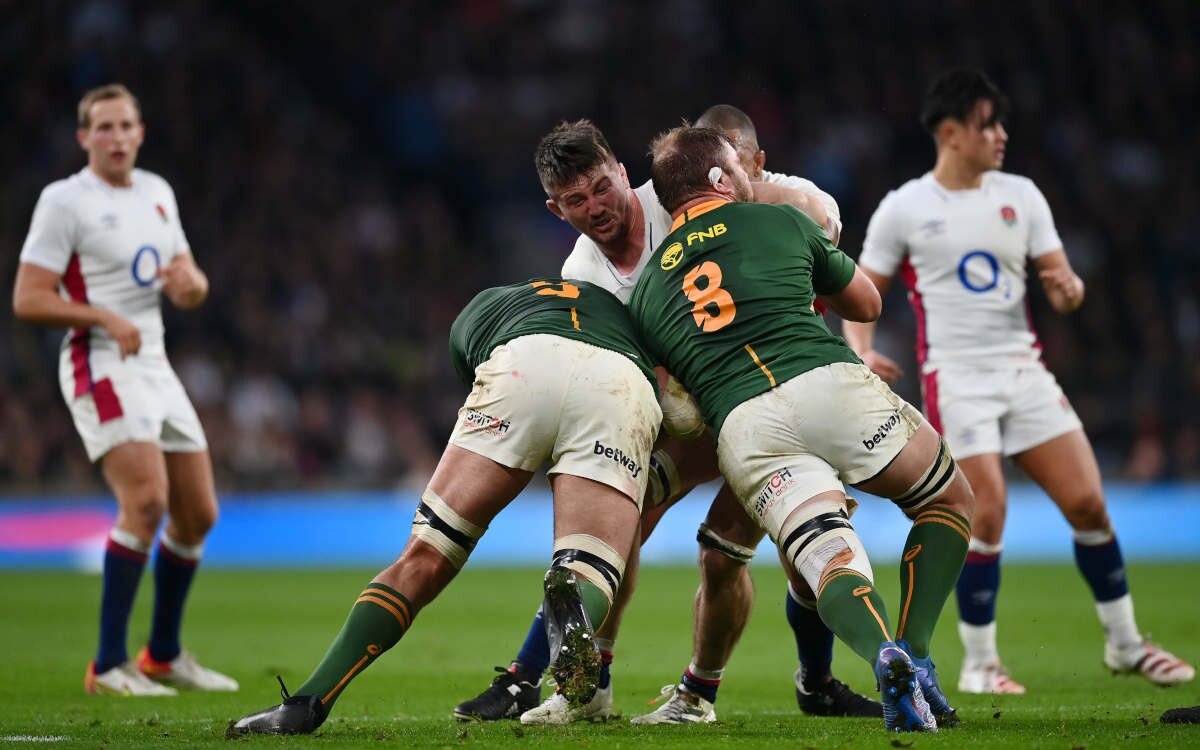 Changing the attacking blueprint
I think England should take a look at France's gameplan, and how they attack through their forwards. That's an area England haven't been good enough, probably because of the desire to get the ball into the hands of Marcus Smith. Now we all want to see that spark of magic, as we've seen with Harlequins so often, but international defences drift with you a little longer than at club level. Marcus deserves to be in there at 10, but he doesn't need to be the focal point as a ball-carrier all the time. We need to do more with our forwards. At the moment the forwards are trying to 'do a South Africa', in blitzing their way through defenders with precious few offloads. England could click in the backline if, they mimic France. Take the Antoine Dupont try against England in the Six Nations in Paris. It all came from offloading through the same channel, spinning on a tackle, getting an offload away and then the next offload coming through that same channel. Do it well, and it will force the outside defence to narrow up, and that's when you can go out the back with Marcus and exploit a team around the edge.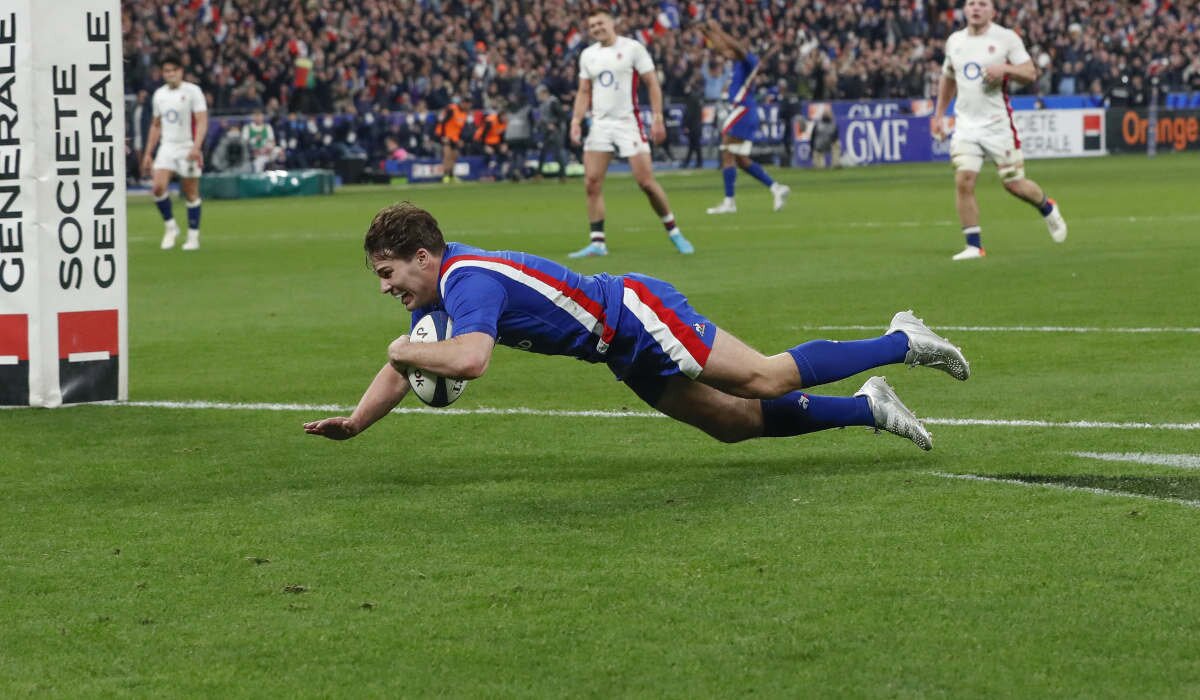 The Manu dilemma
Speak to any player and they'll all tell you Manu can be unplayable in any team he plays for – but he's always struggled getting a run of games together. If he's on top of his game, he'll completely dominate but sometimes he needs others to play to his strengths. There's a misconception that he's a crash-ball merchant because he's not. He's at his most dynamic when he's drifting on that outside arc and using his strength against side-on tackles. He can truck it up, but it's not his natural game to step back against the grain all the time. He's played five times for Sale this season and carried the ball on only 21 occasions, but he should be your primary ball carrier. I'm not saying he's not doing a job, because he occupies a lot of mental ram on the opposition and he can act as a decoy but you have to find a way to use his X-Factor more. You want the guys coming off after a game thinking, 'Thank God it's over' and defenders knowing they're in for a nightmare 80 minutes.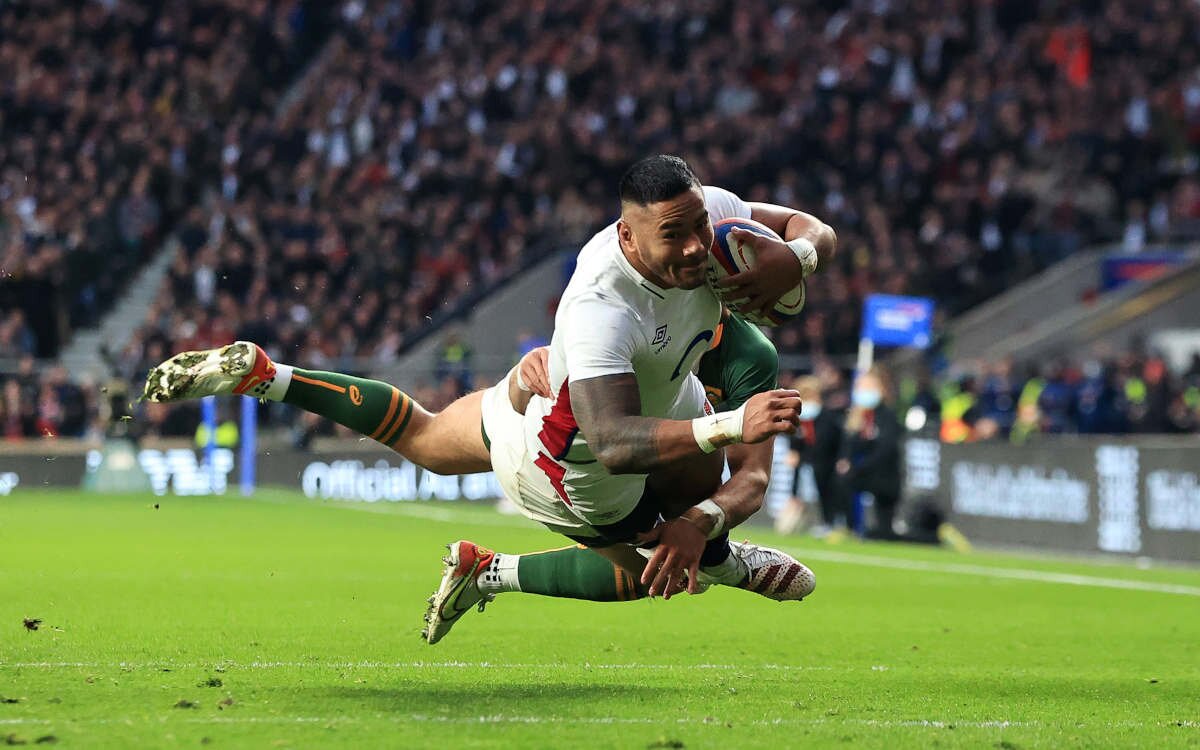 The indispensables
As far as the likely squad for France, Owen Farrell is England's most indispensable player, which is proven with his rushing back into the England starting line-up for Argentina. Not far behind are Ellis Genge, Courtney Lawes, Maro Itoje Tom Curry and the above mentioned Tuilagi. You could maybe add Freddie Steward in the backline. If any of those players missed France through injury, it would leave a gaping hole for England. I know Ben Youngs has his detractors, but with all that experience, Eddie would want him with him at the World Cup, and he will likely be starting. There may also be a spot found for Jack Nowell, whom Eddie was (not particularly seriously) floating as a flanker a while back due to his attitude and whom Eddie clearly has a soft spot for, while dropping Billy Vunipola was a tactic to motivate him and see what hunger he had, but there are still a lot of spaces up for grabs.
Defence will no longer win you World Cups
I would think Eddie will make changes for Japan and go full-bore for South Africa and New Zealand. There was a long time when people in the know would say, 'defence wins you World Cups', but I don't think that's the case anymore. Of course, a poor defence will definitely lose you them but you need more than that now. From the law changes installed to make the game more entertaining, and also safer, you need to be able to create opportunities. Even if you look at the tries scored from this season to last season it's gone up. Since five years ago, it's gone through the roof. England can't solely rely on kicking more penalties because their set-piece and defence is dominant. They still need to do that, but they need to create at least three tries a game, so their attack needs to function and hopefully fire.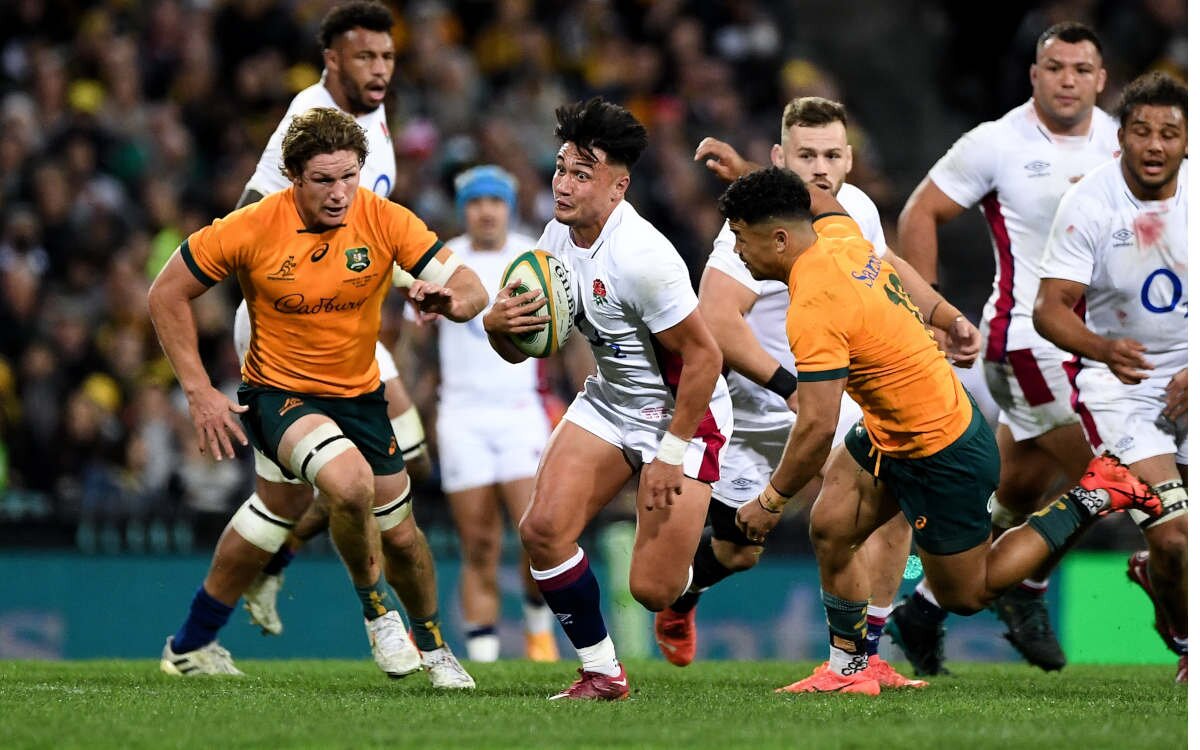 The threat of the Pumas
Argentina can unsettle England. They had morale-boosting win over New Zealand and Australia and now there are a bunch of players going well in the Premiership. They're really starting to benefit from the Rugby Championship, where they're no longer assumed to be the whipping boys. Since 2007, Argentina have generally sharpened up when the World Cup comes into view, add to that the inspired appointment of Michael Cheika, and England need to be wary. Chieks is the perfect guy to work on an 'underdog mentality'. I still think England will be too strong but they have a nice blend of strength and finesse with Julian Montoya, Pablo Matera, Marcos Kremer in the pack and Emiliano Boffelli, Matias Moroni and Mateo Carreras out wide. That's just for starters. It should be a fascinating month to see where England are at.