Back

By Garry Doyle
Why is Conor Murray the new Lions captain?
The two men sat on the raised platform, smiling mischievously at one another as they awaited the signal to say their piece.
They wore matching polo shirts and grins and, being agreeable chaps, chatted away for half an hour, answering a couple of dozen questions about their new-found rivalry. The older of the two was the long-time owner of Ireland's No9 jersey; the younger man the one who wanted to take it off him.
Yet rather than make a convincing case about why he should have it, John Cooney was instead outlining to the assembled media the extent of his respect for Conor Murray, prompting an elder gentleman sitting among the press throngs to remark: "That's the best performance Murray has delivered in years."
This was 17 months ago. The queries being put to Murray then had nothing to do with his suitability for the Lions captaincy, rather his continued adequacy as an international scrum-half.
Look at what has changed. Having had to listen for so long about Cooney's form, the new Lions captain is now being asked to remember when he last led out a team. For the record, it was against the Ospreys in September 2014. Remember that game? No, neither do we.
It is hard to know what was so convincing about Murray's leadership that night at Thomond Park to persuade Warren Gatland to turn to him at the weekend after it became clear that his original choice as captain, the hugely experienced Alun Wyn Jones, was not going to be fit enough to travel to South Africa after calamitously dislocating his shoulder in the seventh minute of the game against Japan.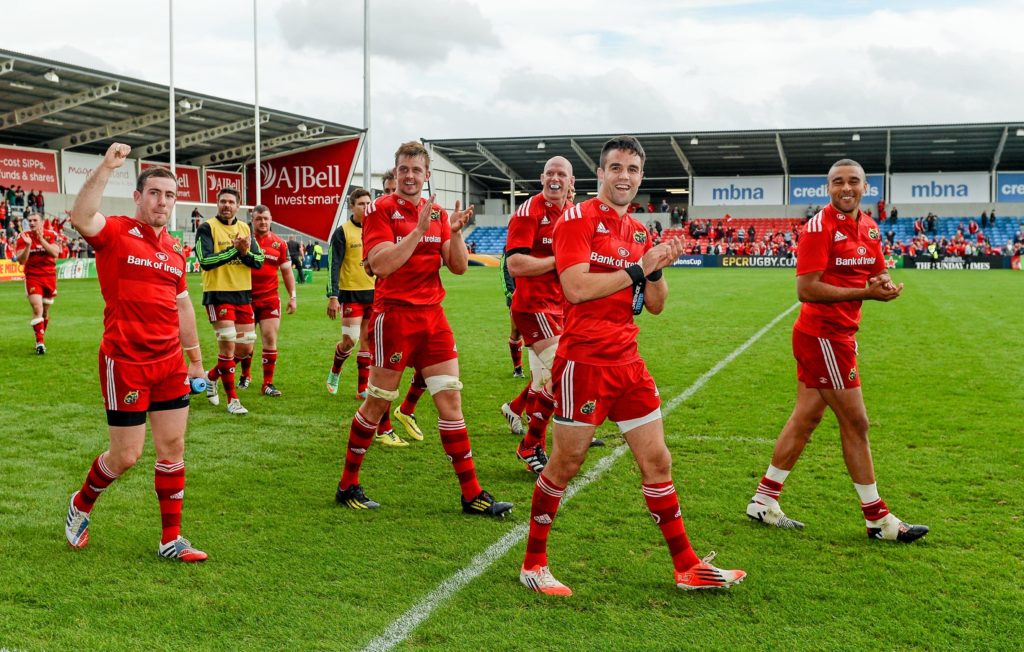 Whatever it was, it hasn't been shared by Murray's coaches in Ireland and Munster. Nearly a decade has passed since he stepped off the bench in Bordeaux for his Test debut against France in a World Cup warm-up, Leo Cullen – Ireland's captain that day – the first to shake his hand.
Since then, Murray has played 89 times for Ireland under three coaches. None have made overtures into making him captain. You wouldn't have expected them to do so when Brian O'Driscoll or Paul O'Connell were around; similarly you could see Joe Schmidt's logic in turning to Rory Best in January 2016 when the vacancy arose then.
But it's telling that Murray's name never entered the discussion when Best was injured. Instead it was Jamie Heaslip, Peter O'Mahony and Johnny Sexton who Schmidt nominated. Then, when Best retired and Schmidt moved on, Sexton was the one Andy Farrell chose to lead out the team. 
Not last November, he didn't. The fly-half was rested for the Nations Cup game against England and Murray – veteran of 85 internationals with Ireland and five with the Lions – was fit and available. However, he stayed on the bench that day, watching on as James Ryan, eight years younger, dealt with the dignitaries.
It has been a similar story at Munster, where Murray has played under Tony McGahan, Rob Penney, Anthony Foley, Rassie Erasmus/Jacques Nienaber and Johann van Graan. "He's a no-nonsense guy, to the point, he gets the job done and he is brilliant at what he does," said Nienaber, now South Africa's head coach, yesterday. "It was a privilege working with him."
Yet he didn't make him his captain. Only Foley did, for that one game against the Ospreys. It makes you wonder what Gatland sees in him, and also makes you wonder about whether the alternative options, Owen Farrell, Stuart Hogg, Ken Owens and even Maro Itoje, are assured of their starting place.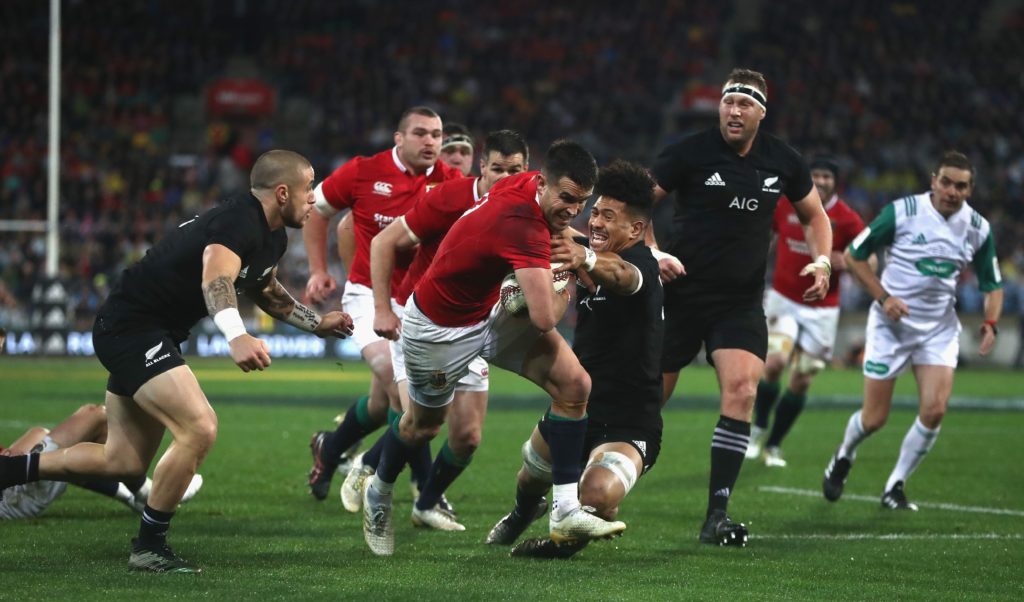 Of course, with less than 24 hours before the Jones dislocation and the squad's departure from Edinburgh, the party line had to be drummed up in haste, leaving wriggle room for interpretation. "Conor is an outstanding rugby player and is held in the highest regard with both the players and coaches. As a three-time Lions tourist, he knows what will be required as captain and I am certain he will lead the squad with excellence. He will also be well supported by an experienced leadership group," said Gatland. So far, so predictable, but what parts of his character appealed to Gatland, you may ask.
Well, self-assurance is one of Murray's evident traits. Don't expect tub-thumping Braveheart speeches from the 32-year-old but when the pressure comes on – as it inevitably will, particularly from the assembled press corps on this tour – he'll be more than capable of handling it. We saw it that day when he smartly engaged with Cooney at the media briefing. We have seen it across 94 Test, and have heard it over the ref mic, where his calm, engaging manner has endeared him to officials. It reminds you of Sam Warburton.
But should this Test series come down to a decision where a referee has awarded a penalty, will Murray have the Warburton gravitas to convince an official to consider reversing it? The answer is we don't know because there isn't a body of evidence to reflect on, just a long-forgotten Pro12 game from a Friday night in Limerick. The stakes in South Africa will be a lot bigger than that.
Cometh the hour, cometh the Murray… hopefully.
More stories from Garry Doyle