Back
By Owain Jones
When forwards go rogue
As rugby players mature, their natural body shape dictates the position they play, or that is the theory. Some forwards; the larger-limbed variety who have been pigeon-holed for too long, secretly crave the unadulterated thrill of a cheeky midfield break, or outlandish drop-goal, yet they're always too afraid to unveil their natural inclinations. Every so often, however, their desire to express themselves is unleashed, with wildly varying levels of success.
This motley crew of likely lads, were remembered, rightly or wrongly for going against type in a big way…
1. Keith Wood wanted to be a fly-half. Pass it on.
With an international standard prop-forward father, Gordon, revered by Munster and good enough to turn out in green for Ireland, Keith Wood was always going to be heading towards the coal-face but such was his kicking ability you could have happily prefixed a '1' to his No 2 shirt.
When Ireland were under the pump and Ronan O'Gara was indisposed, Wood would habitually come into the line and hoof the ball quite exquisitely into the opposition half.
He first displayed this golden touch against New Zealand in 2002 when larruping the ball a full 70 metres after taking the ball in the fly-half position from Peter Stringer.
He was at it again in 2003 during the Rugby World Cup, taking the ball with a tight angle and propelling it skywards against Argentina, gaining the men in green 50m in territory. Later in the tournament, against France he took the ball in midfield and rifled a perfect torpedo kick within inches of the opposition touchline to leave Les Bleus muttering 'sacre bleu' under their breath. A man of rare gifts.
2. Matt Dunning. That's it.
Yes so he weighed 125kgs, and had the kind of cherubic cheeks an elderly aunt would love to squeeze, but Dunning, a loosehead who was good enough to win 45 caps for the Wallabies – many under arch larrikin Eddie Jones – was also a man of hidden talents.
As a king of the intercept, he routinely picked the ball out of the crisp Sydney air, to pin his ears back and pound the turf with a 'Catch me if you Can' rictus smile but no, that wasn't the only celebrated piece of tomfoolery he got up to on the pitch.
In 2003, when his franchise, the Waratahs needed a bonus point try to reach the Super 12 semi-finals, just months before Jonny Wilkinson nailed his drop goal in front of 100,000 fans, Dunning wearing a zebra-print scrum-cap, presumed he'd slice the ball, knowing a penalty had been given, allowing the 'Tahs to kick to the corner and drive over from the resulting lineout.
Instead, he gave the ball a sweet thwack and watched in horror as a Beckham-esque strike saw the ball sailing through the posts as his team-mates looked at him in disgust. 'WTF are you doing?' they chimed in unison.
Dunning raised his arms incredulous at his own stupidity, as colleagues patted him on the back, in sympathy and despair. It was to be a long walk back to the sheds after that egregious swing of the right boot.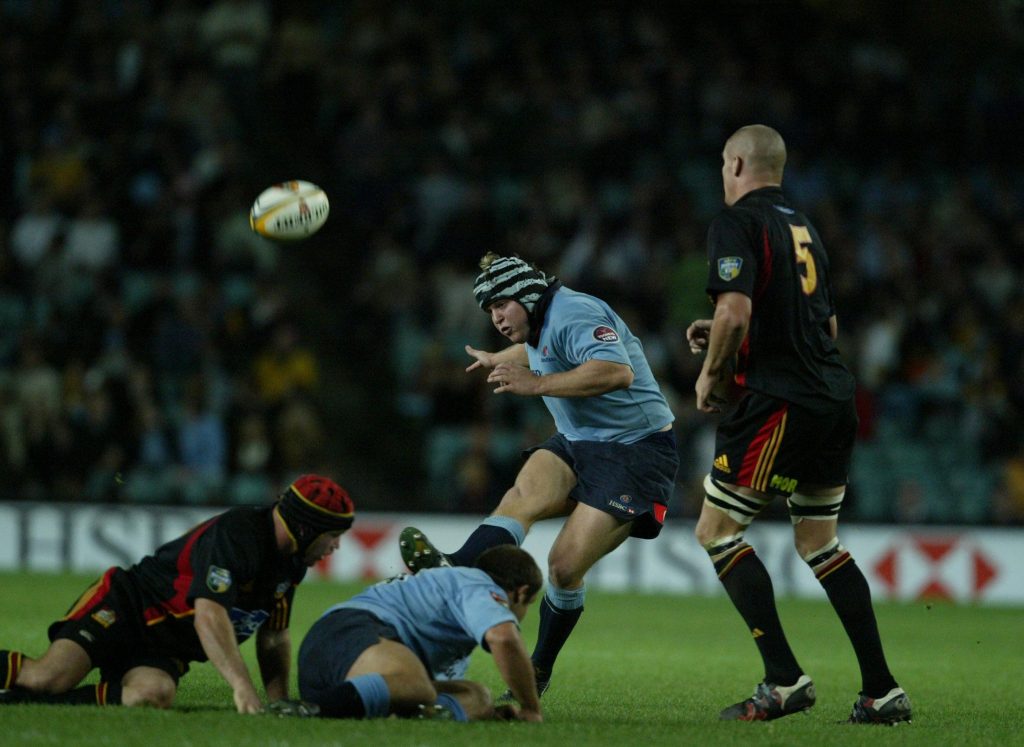 3. Sergio Parisse showing off…again
He is the third most capped player of all-time, a long-term captain of Italy and a former beau of Miss France. It all begs the question, where did it all go wrong for Sergio Parisse?
The Argentinean-born polymath decided to show the Ospreys just who wore the trousers in a Heineken Cup game in 2005, when still with a lustrous head of hair, he sat in the pocket and clipped a disgustingly perfect drop-goal between the uprights before turning, smiling and trotting off with an insouciance that suggested he thought the other 29 players were lucky to be gracing the same field as him.
Sadly for Parisse, with his hair went his regal air as the seconds counted down in the 2017 Six Nations, with Italy 23-21 down to France. In a snatched piece of glory hunting, he pulled the trigger to fire an inelegant drop-goal that Harry McGuire would have been proud of as the ball barely cleared head height and skewed past the left-hand upright to a cacophony of jeers. It shows even demi-God's can have a day-off.
4. Bands on the run
Okay, the Boks were 43-13 in arrears to a majestic All Blacks side but Richard Bands wasn't taking the drubbing lightly. When Joost van der Westhuizen looked around for inspiration on the halfway line, he didn't expect to see the 18st loosehead offering himself as a ball-carrier but the big man from Mafikeng hit full gallop and took off down the left-wing with a scramble New Zealand in hot pursuit.
At last line of defence in Dunedin was 'King' Carlos Spencer but with a rhino on the charge, he was merely a speed bump as the former Blue Bulls front row swatted him away, 'he's going to have a go at Spencer, 'get outta the road. That's one of the best tries you'll ever see from a prop forward,' shrilled commentator Grant Nesbitt.
He wasn't wrong. It remains the go-to try for prop aficionados, though there were rumours he had his front row member's card taken away from him for such an impudent piece of fleet-footed majesty. Speaking of one of the 20 most viewed tries of all-time, Bands said, "It is one of those things, I think I scored three or four tries in my life, and if you are going to do it, you need to do it well. They say life is about timing and the timing was awesome!"
5. Melon slices the Namibian defence wide-open
It wasn't quite in the Graham Price's, 'they'll never believe it in Pontypool' bracket when the tighthead ran 90 metres to follow a fly hack and score against France in 1973, but Gethin Jenkins' show 'n' go against Namibia at the 2011 Rugby World Cup was just as spectacular.
Taking the ball on a switch in midfield, from Jonathan Davies, Jenkins, a full 40m out, took the ball in both hands and stepped outside two defenders, before straightening up and throwing an audacious dummy.
Without losing pace – he was a former footballing centre back as a youth – he skipped out of another ankle tap and careered towards the try line. Despite the attentions of three more defenders who were hanging off him, Jenkins managed to crash under the posts for a glorious score.
Not one prone to smiling without good reason, 'Melon' showed off his pearlers as he was swamped by his team-mates. Also in the back catalogue for 'skills not usually shown by a prop' were his delicate chip to touch against Argentina, 50m clearance kick against Australia and charge down and subsequent clean pair of heels to Ronan O'Gara in the 2005 Grand Slam game.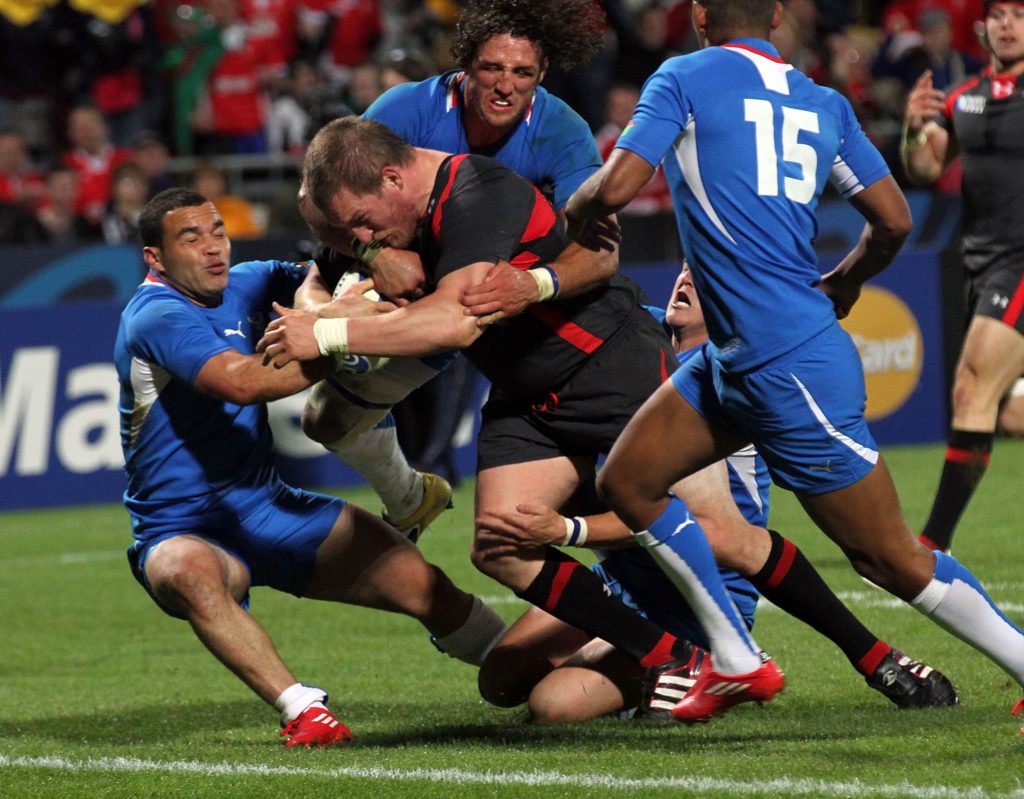 6. Gordy Reid is a dancer
The year is 2014 and the Glasgow Warriors have a shaven-headed, tattooed loosehead prop by the name of Gordy Reid in situ. Despite an early job as a French polisher, he wasn't renowned for adding gloss in the tramlines but when Glasgow bolted up the field against Benetton Treviso, Reid gave chase as a support runner and when Niko Matawalu was hauled to the floor, he looked up to see the big man from Ayr screaming for the ball in a manner reminiscent of Gareth Edwards taking the ball from Derek Quinnell in the iconic 1973 Barbarians try.
With the audible shouts of, 'Go on Gordy' coming from the crowd, a step off his right foot took him on the outside of the wing and the 18st unit pinned his ears back to evade two defenders and go over in the corner. A raised fist and a smile the width of Ayr rounded off a magnificent score from one of the true characters of the game.
7. Zinzan Brooke takes liberties
The medicine had been dished out. In what is still the most awe-inspiring one-man demolition job in World Cup history, Jonah Lomu had trampled over Mike Catt, Josh Kronfeld had finished off a flowing team move but the coup de grâce was still to be applied.
When a shellshocked Will Carling cleared into the All Blacks half, No 8 Zinzan Brooke picked it up. Most fans at Newlands expected the powerful All Black to carry back into contact. Brooke had other ideas. With a lethargic kick chase, Brooke was able to set himself and cantered back into England's half 10 metres from the right-hand touchline.
He hit through the ball like John Daly in his pomp to see the ball sailing over the heads of the English defenders heads and through the uprights, leaving Brooke to turn and raise his hands aloft and let out a holler. "I used to practice all the time in my backyard, you know left foot, right foot, left foot, right foot," commented Brooke, who won the World Cup with New Zealand in 1987. "The moment I decided to do a drop goal was when it was actually bouncing along the ground and I thought, "right, this is going to go through the posts". Self-belief, it goes a long way.
8. Adam Jones has a shot at propping immortality
Everyone in rugby knows Adam Jones. One of the best tightheads in the professional era, he was picked for Wales and the Lions on 100 occasions and as his career wound-down, spent a season with the Cardiff Blues after a less-than-ideal send off by his beloved Ospreys.
At the Arms Park, in the Pro12, a tense match was tied at 21-21 with eight minutes to go when Lloyd Williams popped the ball back in the pocket. He expected to see Gareth Anscombe, the blonde-haired, slip of a fly-half, but instead saw Jones with outstretched arms.
'Bomb' as he's called, dropped his shoulder and with a quick backlift struck a creditable drop-goal in the direction of the posts. After a huge cheer for the crowd, the ball dropped metres under the uprights to leave Jones, like a schoolboy in Just William chuckling away. The commentator said 'that would have been an astonishing drop-goal'. TheXV couldn't have agreed more.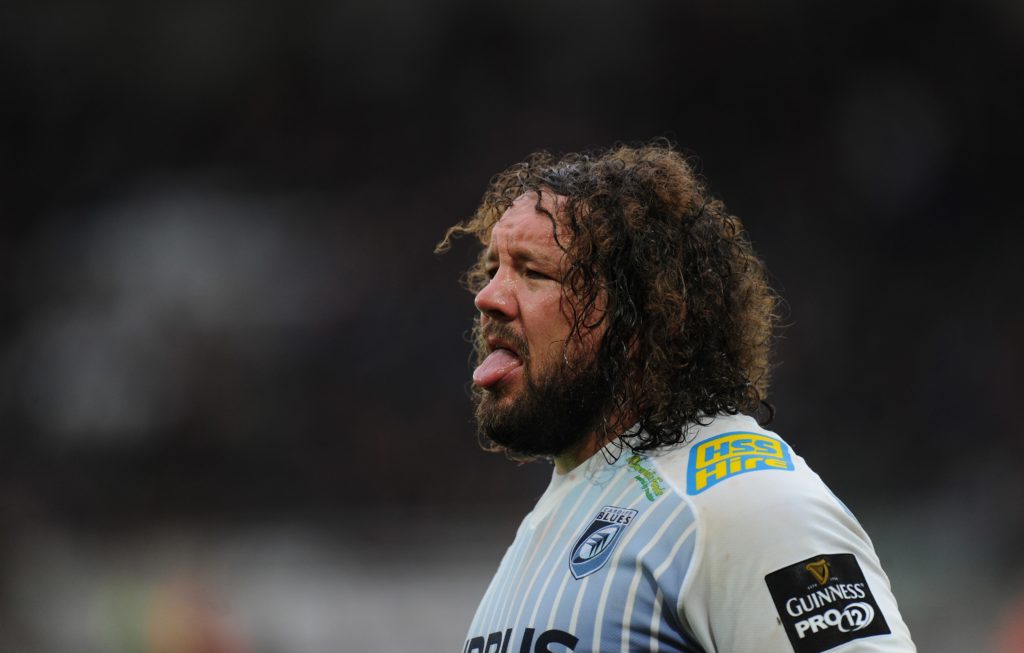 More By…. Owain Jones