Back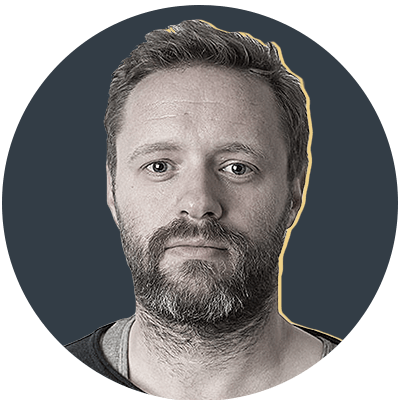 By Gavin Cummiskey
Vampires or saviours?
Nick Clarry, the face of the otherwise mysterious billion dollar fund CVC Capital Partners, now embedded in rugby union, is no stranger to crisis management.
Clarry is also chairman of the Old Vic. In 2017 the iconic London theatre faced up to 20 allegations of inappropriate conduct by its former artistic director Kevin Spacey.
Fourteen of these allegations, all against young men over the age of 18, were so descriptive that the company advised each (alleged) victim to contact the police. There is no active criminal case against the Oscar winner.
Mr Clarry apologised to "all those people who felt unable to speak up at the time".
"Inappropriate behaviour by anyone working at The Old Vic is completely unacceptable," said the Cambridge educated investment banker. "We will foster a safe and supportive environment without prejudice, harassment or bullying of any sort, at any level. We want anyone who works here to feel confident, valued and proud to be part of The Old Vic family."
The rugby family will require Clarry's particular set of skills at several junctures over the coming decade. Ten years is the minimum period of time he expects the Luxembourg-based private equity firm to pump tens of millions into this young professional sport, with an overall aim of amalgamating the hemispheres – think Saracens versus Crusaders or Leinster versus, eh, the Crusaders – until an acceptable profit can be extracted from the sport.
At that precise moment, like Keyser Soze, they will disappear into the ether.
If the rugby family cares to know what CVC are all about they need look no further than their distant cousins in Formula One.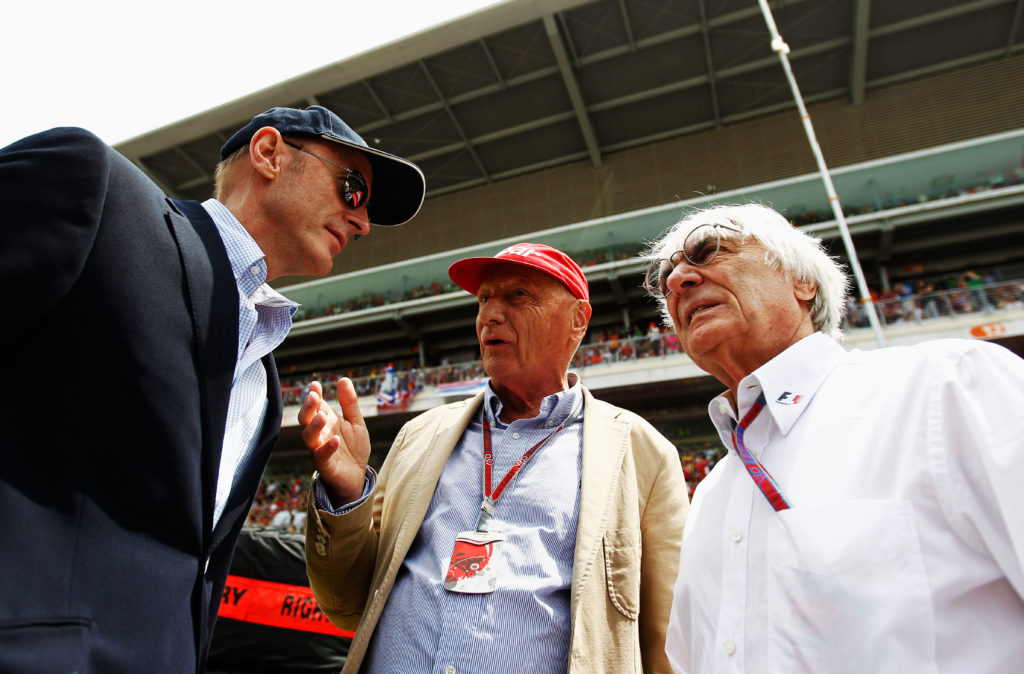 "Our goal is to use our business expertise to help rugby improve its commercial revenues – to achieve its full potential – and provide more money to reinvest back into the sport," Clarry recently told Rugby World magazine. "If we are successful, the main beneficiary is rugby, as they have retained the majority shareholding (73 per cent) in both Premiership Rugby and Pro14.
"This project is expected to take up to 10 years – as it did in Formula One and Moto GP."
The commercial end of the business is all CVC seeks to control. This is the mantra we keep hearing but that is bound to spill into influencing the formation of new competition structures.
The same question keeps turning up: how will CVC help rugby union to attain their ambition of becoming an elite global sport by 2030?
"In time," The Financial Times reported in February, "CVC also envisages the creation of a 'Club World Cup,' a money-spinning tournament involving the best sides on the planet."
Again, imagine Leinster, Sarries and Racing 92 squaring up to the Bulls, Crusaders and Waratahs along with whatever iteration of Japanese rugby reappears in blockbuster NBA style play-offs.
Think beyond the present stratosphere because that's what a company with $79.6 billion of assets under management and $135.8 billion of funds committed are already doing.
The same question keeps turning up: how will CVC help rugby union to attain their ultimate ambition of becoming an elite global sport by 2030?
The juggernauts – soccer, gridiron, basketball – are constantly breaking into new markets. Similar growth can be achieved by putting established brands like the All Blacks into streamlined annual test matches against England, France and the rest.
Maximise revenues with the World Cup, in all but name, played out every year, on Amazon Prime.
Why else would they muscle into the sport?
Due to the pandemic, CVC has been roundly lauded as rugby's White Knight.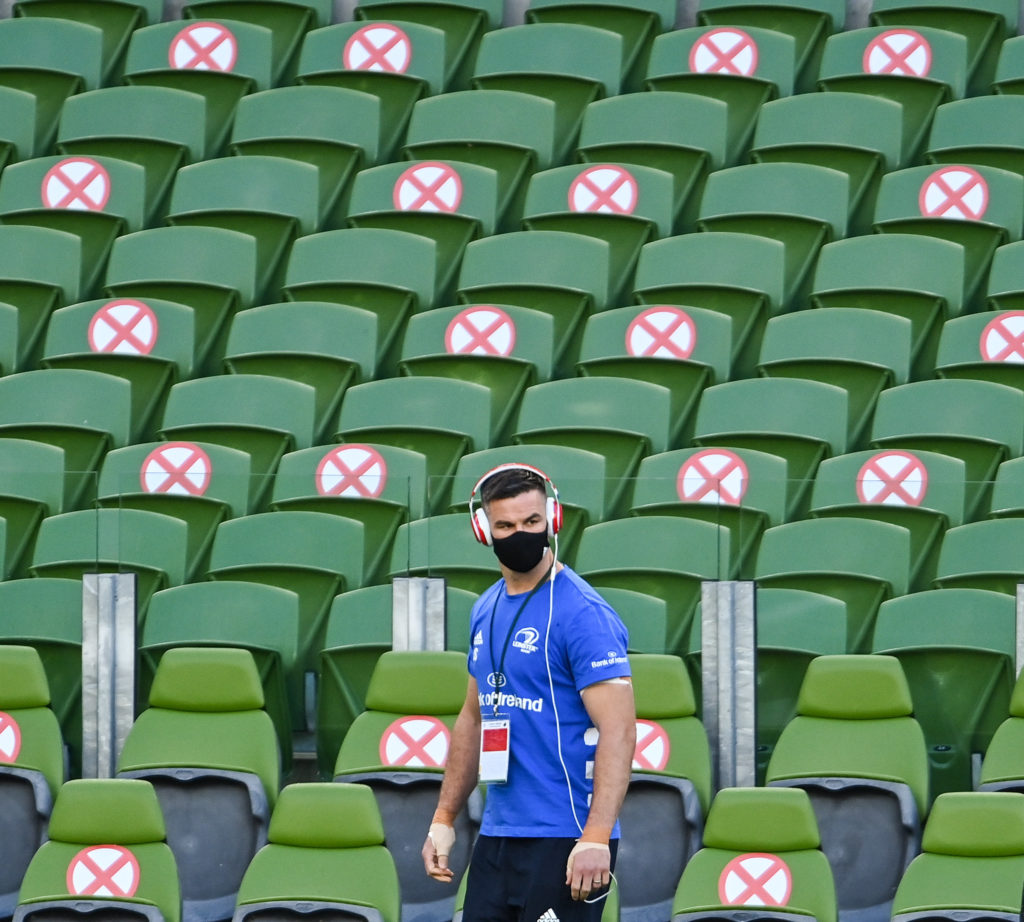 "I think in the current financial climate everyone is very pleased, I'd imagine, because if that wasn't there I think there is a big hole," said Leinster's own white knight, Sir Stuart Lancaster, about the €5.5 million the IRFU have already banked from CVC's investment in the Pro 14. "As long as they are a force for good and their mindset is to improve the product, which I'm sure they do because that's how they're going to get a return on their investment, so I'd be definitely a pint half full on that."
This allows cash-strapped governing bodies like the IRFU to keep the lights on at the Aviva and debt-ridden Thomond Park, despite the absence of supporters at matches for the foreseeable future.
It must feel like manna from heaven. The arrival of CVC has enabled Irish rugby chieftains to keep their main commodity – the players – from revolting any further than one snippy press release by their representative body before agreeing to reduce salaries by 10 percent in 2020. Well, 20 percent but they promise to return half the cash when the worm finally turns – and it will, right?
Lancaster is right to some extent; private equity investment keeps the wolves from the door of empty citadels, like Twickenham and Eden Park.
The glass half empty perspective has the wolves already inside the house, licking their lips at smells coming from the kitchen.
Clarry is adamant – as is IRFU chief executive Philip Browne – that CVC are not going to dictate to stakeholders how the sport should be restructured or what competitions need to be revamped or dissolved.
CVC won't take long to run out of patience with the old school bickering.
They are only here to help everyone turn a tidy profit. Modernise the game. It's a natural evolution, right?
Let's say rugby keeps motoring down the current path, with amateur era executives making it impossible for unions to agree upon a global calendar that would make it look like a global sport.
Nothing World Rugby chairman Bill Beaumont, even with his new ally Bernard Laporte as vice chair, could suggest about the now defunct Nations Championship was able to get the Six Nations to contemplate promotion or relegation.
Sorry lads, but these turkeys ain't voting for Christmas until duck is on the menu.
CVC won't take long to run out of patience with the old school bickering.
Former Ireland lock Neil Francis, scribbling in The Irish Independent, already branded them a "coven of vampires" before "guaranteeing" the Pro 14 will not exist in 2025.
Maybe the Pro 14 was never meant to exist five years from now. Would any neutral miss epic encounters like South Africa's Lions versus the Dragons or Zebre against Treviso?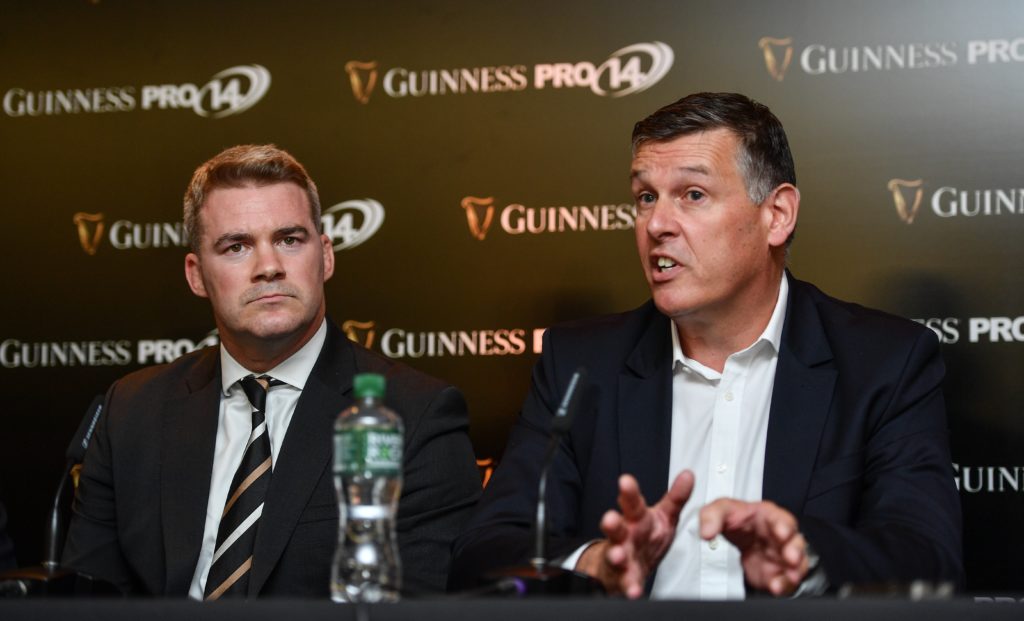 Former Ireland captain Keith Wood recently asked Browne on Irish radio if he could see an amalgamation between Pro 14 and Premiership.
"The answer is I don't know," Browne replied.
What he does know is the unprofitable stalemates cannot continue.
Make no mistake about it, this is a takeover. It's not hostile at the moment but if the old order refuses to evolve at a rapid pace they will quickly learn what Mr Clarry and partners are all about.
This is not necessarily bad news. A coven of vampires might be what rugby needs after spending the past 25 years dithering along with each stakeholder protecting their own patch of grass.
"I think CVC need to get their feet under the table, work with Pro 14 and PRL, and work with EPCR because effectively they have a major influence now in terms of the European club competitions," said Browne, a businessman to his fingertips, who has attempted to unite the tribes for more than 15 years.
That's the first battleground.
On the international front, November and July tours of respective hemispheres are so obviously out-dated and must be replaced with a more entertaining, and therefore more profitable, test match window.
Make no mistake about it, this is a takeover. It's not hostile at the moment but if the old order refuses to evolve at a rapid pace they will quickly learn what Mr Clarry and partners are all about.
With the exception of British and Irish Lions tours, the three test series at the end of an insanely attritional European club season – either side of the Monet painting that is our beloved Six Nations – belongs in the history books.
It should not come as a surprise to learn that CVC are not entering the rugby market, they already sit among its executives, and soon they will be driving the sport.
Like how they empowered Bernie Ecclestone to flip F1 on its belly. Between 2006 and 2017, they turned a $2.1 billion investment into a $4.4 billion sale to Liberty Media.
This was achieved with ruthless efficiency. They ran it like a corporation not a sport. This starts by identifying the best broadcast deals and making them a reality.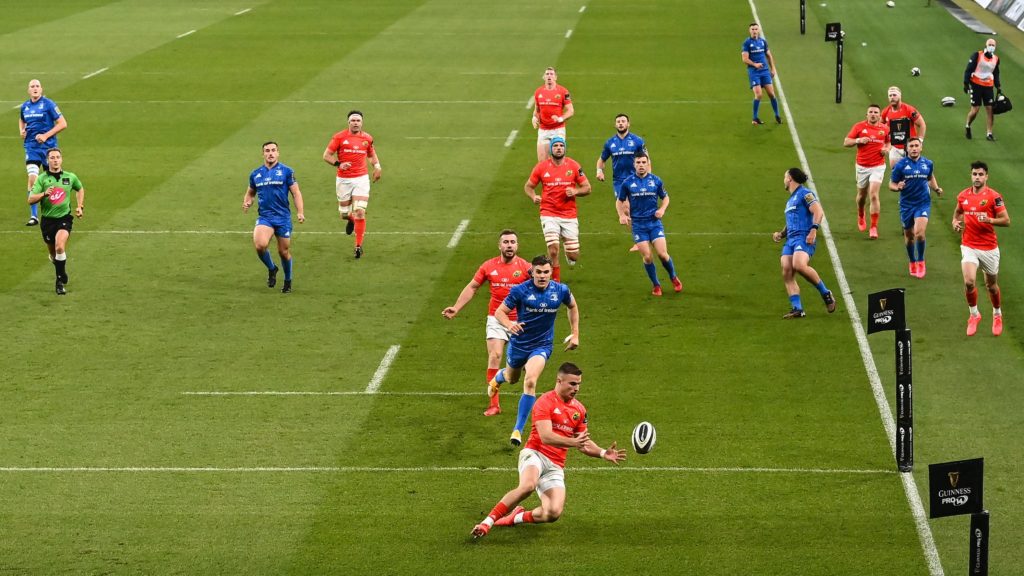 They have undoubtedly learned from the motor racing experience. In 2016 Bob Fernley, the former deputy team principle of Force India F1 team, accused CVC of "raping the sport."
"All their actions have been taken to extract as much money from the sport as possible and put as little in as possible," said Fernley.
The move off terrestrial television and behind a paywall hid racing from millions of transient eye balls.
That's what makes Amazon Prime's arrival so attractive; it allows people in all the untapped markets, from Mumbai to Anchorage, to simply pull the sport out of their pockets to watch live international rugby.
Maybe Francis is right to scaremonger. Besides guaranteed revenue streams created by the Six Nations, the World Cup and the Lions tour all remaining intact, everything else is up for discussion.
The only certainty is CVC have arrived. There's no turning back.
World Rugby CEO Brett Gosper sounded ebullient when stating: "It's best that we work together with them where possible rather than be in a situation that we're not in dialogue."
If that doesn't ring an alarm bell in your head, nothing will. The chief executive of the sport's governing body is on record stating they should stay friends with CVC or they will be ignored.
Makes you wonder who is really in charge?
"Private equity is a reality," said Gosper last February. "We are where we are. World Rugby has to deal with reality in the most constructive way."
All the executives are aboard the gravy train.
Browne says: "The deal with CVC is very much about reaching out to new markets. It's about trying to tap into the sport's marketing experience of CVC to try to build the Pro 14 as a brand and build it as an attractive proposition."
Maybe Clarry is more Captain Ahab than Dracula: "Rugby is a fantastic sport, with a strong character, and delivers an incredible sporting spectacle on the pitch for the fans and the players. There is also potential for significant growth in the sport from the women's game and new tier two markets, like the USA."
The white whale for a fledgling professional sport is the United States of America. Break that market and current profit projections will feel like a drop in the ocean.
The only certainty is CVC have arrived. There's no turning back. Roll on the next crisis.
If you've enjoyed this article, please share it with friends or on social media. We rely solely on new subscribers to fund high-quality journalism and appreciate you sharing this so we can continue to grow, produce more quality content and support our writers.