Back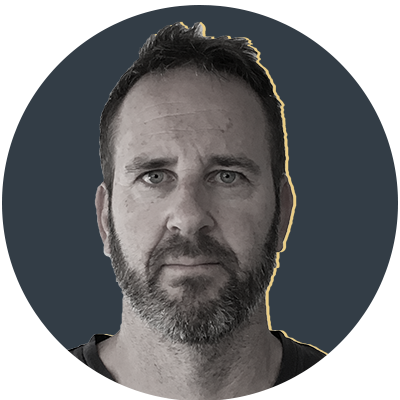 By Patrick McKendry
Up for the fight
It's 2018, Brad Thorn's second season with the Reds, and the man with the raspiest voice in the game thanks to several whacks to the throat many hit-ups ago is on the phone at his team's central Auckland hotel 24 hours before a Super Rugby match against the Blues at Eden Park.
The topics are many and varied – as is the case when Thorn, who can be notoriously short and to the point – is in the mood for talking. So we talk for half an hour or so about his new coaching career after playing rugby around the world, including 59 tests for the All Blacks. He finally finished playing two years earlier when he turned out for Queensland Country at the age of 41. He'd still like to be playing now, in 2021.
Included in the conversation is his pick for the hardest man he played with or against – Richie McCaw (like running into concrete, Thorn reckons) – and whether the Reds should have been favourites for the Blues match.
The two sides are struggling big time. The Reds have just been hammered by the lowly Sunwolves but still had one more victory than the Blues (the Blues, coached by Tana Umaga, now an assistant to Leon MacDonald, got up to win it, perhaps inspired by the occasion of Jerome Kaino's final match for them).
Thorn laughs at the idea of being favourites. "Mate, with the year we've had I don't take anything for granted," he said.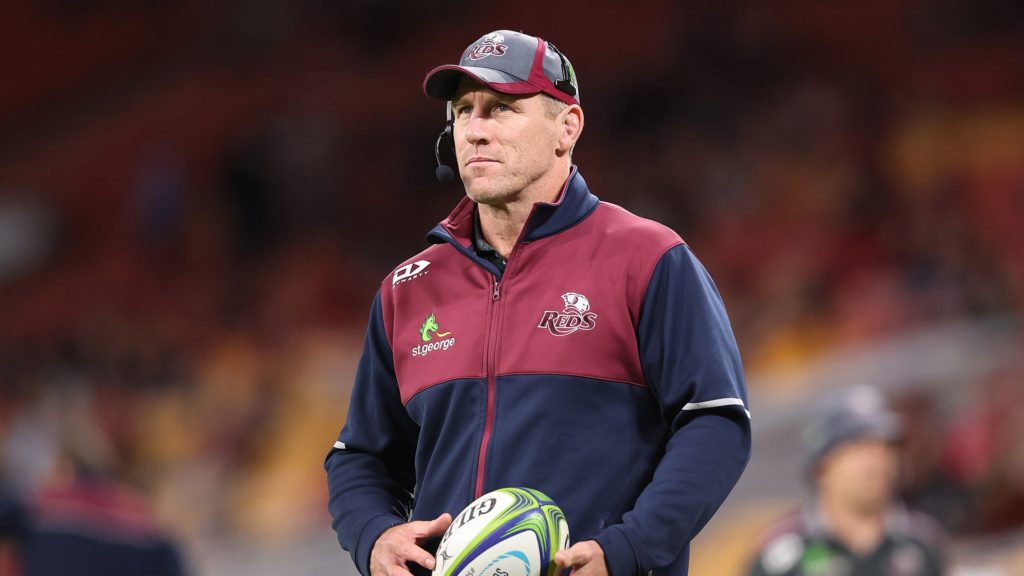 The results aren't coming and his squad is paper thin. He'd begun his reign by letting Quade Cooper and Karmichael Hunt go. His only previous coaching experience was a short stint with the Reds development squad before being asked by the Reds board to be the latest coach to step into what appeared to be a revolving door; they'd gone through four coaches in four years.
And yet, the enduring memory of that conversation with Thorn, an apparently struggling coach, three years ago, was how much he was enjoying it all.
"There's a bit of drama involved, there's always something around the corner," he said back then with a fair amount of understatement. "It's not easy, especially with four kids, but what I've learned is I love the fight.
"There was a time when I went to Japan to play and I sat on the end of my bed and said to my wife 'Is this how it ends for me, is this how it finishes?'
"It's tempting for me to sit here now and say 'In a year or two's time, when it's getting better and everything's good, it will be easy'. But what I've learned in my life is that I actually like the fight. This is me. I like the challenge.
"That life experience of realising when it is easier, I feel a bit flat and look to the next challenge. I'm right in the mixer now and I'm swinging punches. I'm not going to think about 'later', I'm actually going to love it now.
But what I've learned in my life is that I actually like the fight. This is me. I like the challenge.

Thorn on coaching the Queensland Reds.
"If you think about me as a player, when you think of those two World Cups [won by the All Blacks] – 2011 and 2015 – mate, 2011 had me written all over it. We hadn't won in 24 years. We were 'chokers.'"
Thorn went on to say that the 2015 World Cup victory for him – watching from afar as a former All Black – was about a talented squad making the most of their potential in an entertaining way. The 2011 win was a grind which took immense willpower to achieve. The final wasn't pretty. It was Brad Thornesque.
Under Thorn, the Reds finished 14th in 2017 and 13th a year later. In 2019 they finished 14th again. But last year something clicked at a franchise which last won a Super Rugby title in 2011 – beating Thorn and his nomadic Crusaders team in the final and leaving them shattered, physically and emotionally. Last year they were runners up to the Brumbies in Super Rugby AU.
And this year they are undefeated after seven matches and are guaranteed to host the final on May 8. The Brumbies, a side they are building an intense rivalry, with, will be favourites to join them.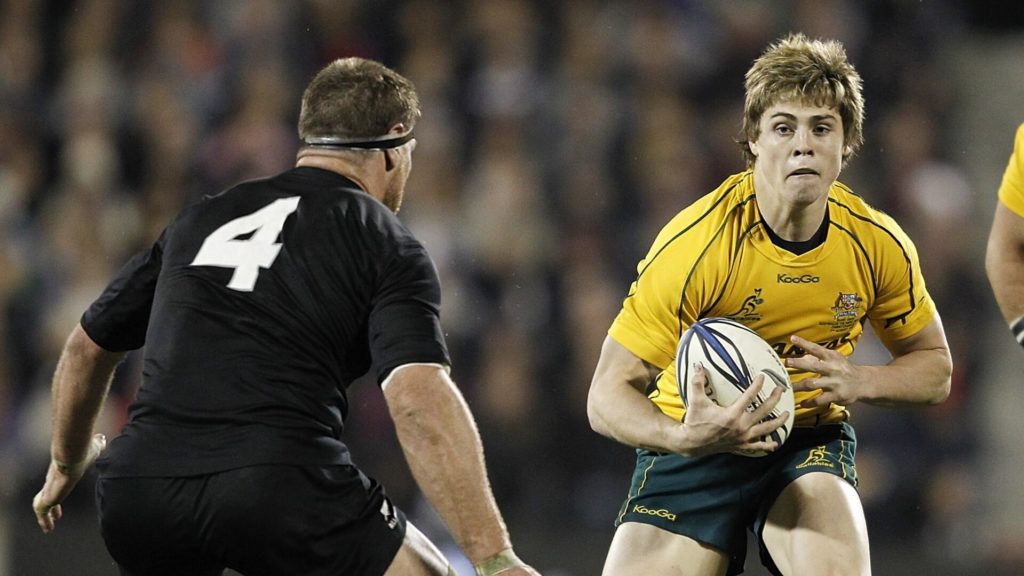 The crowds are back at Suncorp Stadium, one of the best rugby grounds in the world. Last weekend they attracted 19,125 through the gates – the best home crowd since 2015.
Even more importantly, Thorn is getting the best out of his players, and they are playing for him and each other. Twice this year they have come from behind to beat the Brumbies by two points, with James O'Connor helping to orchestrate the victories – significant in itself because O'Connor, a talented young man who should have played more than his 55 tests for Australia given he made his debut as an 18-year-old back in 2008, hasn't always played to his potential.
Making Thorn's success as a coach even more remarkable is that he has effectively had to learn on the job. He's never coached at grassroots level.
And while he was a man who never compromised as a player, sometimes you have to compromise as a coach. He is known as a perfectionist who takes great pride in doing things the "right way". But not everyone does things the same way so what's right for one can be wrong for another. That means coaches have to have a little bit of guile and finesse. This year's run of success after the encouraging signs of 2020 suggests he has that in spades.
He will no doubt be in the running to be Wallabies coach at some point – perhaps he'll even replace current coach Dave Rennie.
But he began by axing two high-profile Wallabies. As he said back in 2018: "Some guys have got in a bit of strife, as you would have seen. Some guys I've moved on. This year was always going to be a solid year… if I can get through this year, I think there's some reasonable pay-dirt coming."
He will no doubt be in the running to be Wallabies coach at some point – perhaps he'll even replace current coach Dave Rennie.
Well, he appears to have struck gold and credit must not only go to Thorn and his players, but also the Reds board who took a punt on an All Blacks, Kangaroos and Broncos legend – and stuck with him (the Waratahs board didn't give Rob Penney anywhere near as much time).
For former All Blacks coach Steve Hansen, who helped Thorn back into a game he hadn't played since he was a child when Hansen signed him from league to the Canterbury provincial team in Christchurch and coached him at the All Blacks, Thorn's progress as a coach has been hugely impressive.
"What he appears to have done – and I'm only speaking from afar – he's gone in with his non-negotiables," Hansen told The XV. "One of the things he's had to work out in his own mind is 'What am I prepared to be negotiating on from a standards and culture point of view, and what I'm not?'.
"He's clearly got things he's not prepared to budge on and the type of people he wants in his environment. He's got to be commended for that – he took a lot of stick for it, probably, early on. It's certainly starting to pay dividends now.
"He's had the opportunity to learn there but as a coach you're learning all the time. You're not the same coach you are today that you were yesterday. Things happen along the way that you learn from and you adjust and adapt to the way you approach things. He'll be doing that – as a young coach he'll be doing lots of it.
"There was no doubt that he was 100 per cent committed and that's what made him a great player and a good coach, too – a great coach."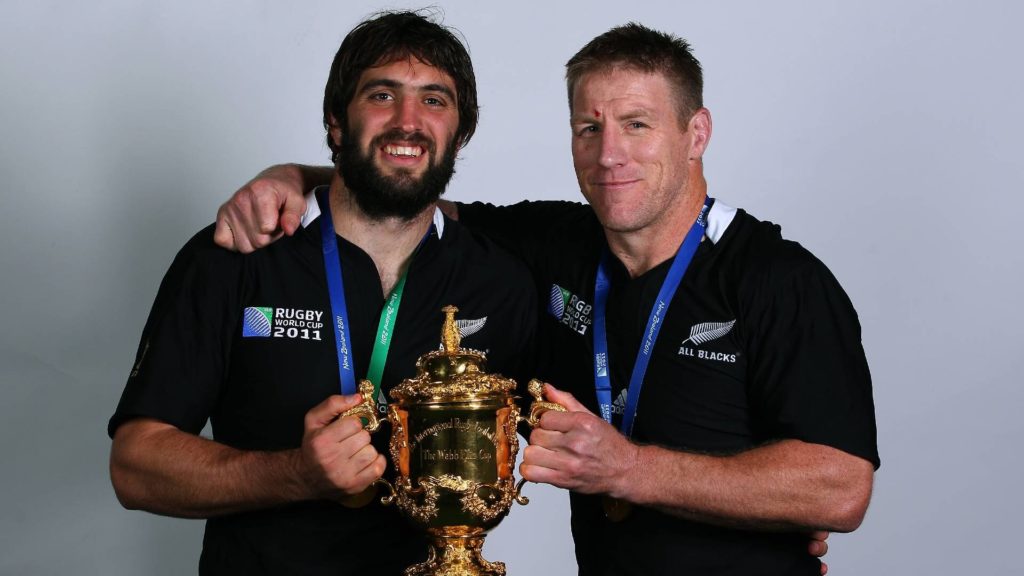 When asked about how Thorn would rate as a player in terms of his mental and physical toughness – Thorn's training regimes and gym work became stuff of legend during his time in New Zealand – Hansen added: "By the time he finished, mentally he was a strong man. When he first came to Christchurch he was playing for the Kangaroos and the Brisbane Broncos who at that time were on fire. He was a big fish in a big pond and he arrived in Christchurch and had to start all over again.
"I know that was really, really tough for him because he was at the bottom of the heap. He didn't know anybody. Mentally that would have been really tough for him. But out of that adversity we got a really strong individual and he went on to become one of the great All Blacks."
Referring to O'Connor's form and the Reds' in general, Hansen added: "He's got a good group of young players who are committed to whatever it is he is asking them to be committed to and as a result of that they're playing well – they're playing for each other. That tells you there's a strong bond between the group and he as the coach should take some pride in that."
Thorn will always be fondly remembered by Kiwis for his deeds in the black jersey, his toughness, his straight-talking, and his priorities as a family man. He was old school tough like fellow lock Colin Meads. He also genuinely loves the game, which is why he played for so long – an extraordinary 22 years as a professional (including league). He'll always be Big Brad, and occasionally Big, Bad Brad.
It's easy to see why his players want to play for him. Most will agree that he's earned his success because he's done it the hard way.
For Thorn, that's the only way.
More Stories