The rugby world mourns the loss of Phil Bennett
The sad passing of Phil Bennett at 73 was a sombre end to a weekend of exhilarating rugby. Welford Road was emotionally charged for the Leicester Tigers v Northampton Saints clash, especially in the wake of Tiffany Youngs' premature death, and in the URC, the South African sides showed their might to down Irish provinces who had hitherto dominated the URC. It was high-octane and attritional. Here's what RugbyPass+ made of events…
'Benny' leaves a legacy as one of the greats
For a few hours, the negativity, navel gazing and tiresome comparisons with Welsh football stopped.
When the news broke that Phil Bennett had left us after a long illness, there was just an outpouring of sadness and universal respect at what one of the world's greatest players had given the game.
At 5ft 7in and just 11st dripping wet, what 'Benny' lacked in stature, he more than made up for in spirit and a God given talent. Indeed, once he had made his debut for Wales at a 20-year-old and set the Test game alight for the next decade, there was no doubt Bennett belonged in the same breath as Barry John and latterly Dan Carter, Jonny Wilkinson, Beauden Barrett and Michael Lynagh, as one of the finest to wear the No 10 on his back. The evidence was incontrovertible; the iconic three sidesteps off his right boot in 1973 to set off the greatest try of all time for the Barbarians, the jinking and darting runs in South Africa on the 'Invincibles' Lions Tour of 1974, or the three Grand Slams he participated in with Wales during the Seventies.
Then there was his starring role in 1972 when he helped Llanelli defeat the All Blacks and the pubs famously ran dry. In all, he turned out on 413 occasions for his beloved Scarlets, accruing 2,532 points.
However, Bennett will always be irrevocably linked with his beloved home village of Felinfoel. Visibly in poor health in April, a statue was unveiled to him and despite being frail, he spoke with passion about what the village meant to him. Many gifted players are revered but what elevated Bennett into the pantheon of greats was his humility and geniality. Always willing to pick up the phone to young journalists, where he was happy to regale them with tales of yesteryear, he was a tremendous ambassador to Llanelli and to Welsh rugby, in a similar way to the larger-than-life Ray Gravell.
He had a job in the steelworks as a young man, but with two children to support on retirement, he struggled to adjust to civilian life, in an economically depressed West Wales, opening a sports shop. He later found a job with a brewer and was an insightful voice as a TV summariser with BBC Wales and an astute columnist. Bennett was a straight talker but never unkind and his love for Welsh rugby unconditional.
In recent years Welsh rugby has lost JJ Williams and John Dawes and Bennett's untimely death is another reminder why the sport is indelibly linked to the nation's psyche. Humble, kind and self-deprecating, with a sharp wit, 'Benny' epitomised all that was good about Wales. He will be sorely missed.
Ford and Farrell roll back the years
George Ford and Owen Farrell have never been particularly fashionable fly-halves. Despite 178 England caps between them, they've never had the cut-through of Jonny Wilkinson, who was the darling of middle-England.
Perhaps it's been their Northern roots, perhaps it's been their pragmatism. Of course celebrity was thrust upon Wilkinson whether he liked it or not, but Messrs Ford and Farrell have chosen to concentrate on rugby first, second and last and give scant regard for how the media views them. Marcus Smith has very much been this season's darling. Fans and commentators have gushed over his mercurial talents and rightly so. He has scored and created tries that belong in a comic book, such is their audacity, but on the weekend he was bested by a bloodied yet unbowed Farrell, who led the Saracens line with a snarl.
After a serious ankle injury, there were many fans who were writing Farrell off as yesterday's man pre-Six Nations, but those doubters are notable by their absence. This Saturday Farrell will be leading his side out onto the Twickenham turf. And Eddie Jones has never lost faith in his talisman. The 30-year-old has continued to refine his game and his soft-skills were on show against Harlequins, with his pop-up pass to Nick Tompkins a lesson in keeping the ball alive, and he constantly added a zip to the speed of his side's attack, with some sumptuous flat passes. He was all class.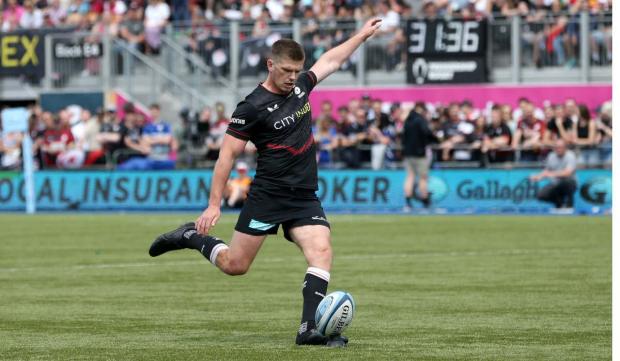 Sixty odd miles up the M1, his old mucker Ford, was playing for his mate's Tom and Ben Youngs after the heartrending loss of Tiffany Youngs in midweek at an emotionally charged Welford Road. Northampton Saints had the opportunities to win the game, in truth, but Ford never let up.
He kicked pragmatically to the corners, constantly displayed his pull-back passes to put others into space, and when he spotted a gap in the Saints defence, executed the perfect show and go to scuttle in under the posts without a hand laid on him. There were four penalties added to keep the scoreboard ticking over and an ugly, yet effective drop-goal in a 20-point haul.
Notable rugby sages were quick to laud the Sale-bound playmaker on Saturday evening, and Eddie Jones will be forced to question the exile of such a gifted fly-half who is still just 29. This was a vintage weekend for two of England's most underrated pivots.
Storm clouds brewing
The Ulster/Stormers game ended in controversy. A last-dash score, a win for the South African side. No, we aren't talking about Saturday's semi-final; instead it is the regular-season game earlier this season, when Ulster travelled south to Cape Town and were clearly robbed of a victory by an incorrect decision in the dying seconds, when Callum Reid had a try wiped out.
The implication was felt way beyond that March day. On the back of that result, Ulster finished the regular season in third spot, Stormers in second, thereby it was the South Africans who got to host Saturday's semi-final on the back of their higher-placed league finish.
All of this matters. Home advantage is such a huge factor in play-off rugby, especially when travelling involves crossing a Hemisphere and shaking off the effects of jetlag. Had Ulster been at home on Saturday, they probably would have won and would have been in a home final. So, yes flying neutral officials, including TMOs across continents is a costly business. But so is missing out on a home semi-final. You hope the lesson is learned.
No substitute for class
For far too long, we have been praising the Irish system, their ability to rest top-line players on a regular basis, keeping them fresh while simultaneously opening a door for the next prospect to come along and get experience.
As a model, it has worked. A couple of provincial coaches, Dan McFarland and Leo Cullen especially, have received plenty of praise for their ability to implement it. You only have to look at the respective team-sheets from this weekend's URC semi-finals and see all those academy graduates (Ulster had 10, Leinster 12), to appreciate that.
But we also need to look at their respective list of replacements. Ulster didn't use two of theirs at all in Saturday's defeat to the Stormers, while another two players, Ian Madigan and Gareth Milasinovich, had to wait beyond the 80th minute to see any action. With the exception of Ben Moxham who was introduced for injury victim, Robert Baloucoune, no Ulster replacement got onto the field until the 68th minute.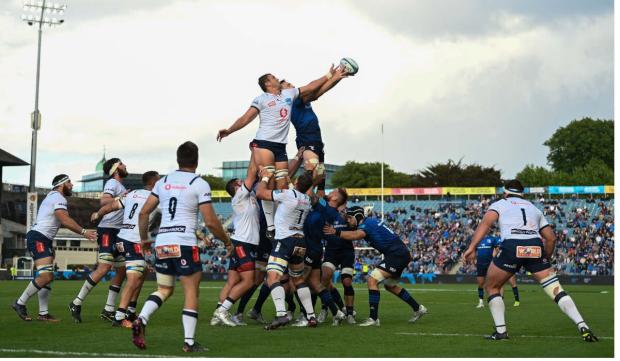 The starters were out on their feet by the end, tighthead Tom O'Toole, falling to cramp on 83 minutes. There was a similar story on Friday in the Leinster versus Bulls game. Again, just like with Ulster, a replacement hooker failed to see any game-time while a replacement prop – in Leinster's case, Cian Healy – only got on the field with a minute left on the clock.
By the time the Bulls made their sixth substitution, on 66 minutes, Leinster were making just their third. That reluctance to get replacements on sends out a message, and it isn't one of faith in the players on your bench. It also reinforces a feeling in Irish rugby circles that there is a shallow pool of top-class front-rowers, especially props, to choose from. This isn't just Cullen and McFarland's problem; it is Ireland coach, Andy Farrell's.
South Africans feast on URC opportunity
For the longest time, rugby folk in Wales and Ireland, Italy and Scotland, squabbled over what the South Africans might bring to the European table, why a southern hemisphere power was being invited to join a northern competition that had yet to figure out what it wanted to be. Those same South Africans have not so much claimed a seat at the table as devoured six courses, drank all the wine, and taken the best crockery home with them.
People grumbled when the URC emerged from the grip of covid. It has long been painted as an odd gaggle lacking in relevance and rivalries, too convoluted to capture the imagination. South African teams, shorn of their Springboks, in a cold northern winter, did little to brighten the picture.
How they have flipped the narrative. How those who moaned at the tamer iterations of their touring squads have been forced to reconsider their stance. How much more compelling are the South Africans when their Bok monsters are available, when they are competing on the arid grounds of home, when they have the northern boys on the ropes in their strongholds. And how they have taken that ferocity on the road with them again.
On Friday night, the Bulls bludgeoned Leinster – peerless, irrepressible Leinster – in their own back yard. On Saturday afternoon, the Stormers absorbed Ulster's best shots, suffered a red card and a dubious try, and came up with a knockout blow at the death in Cape Town. The URC's two strongest teams put away in utterly engrossing fashion. The kings dethroned and the heirs apparent usurped.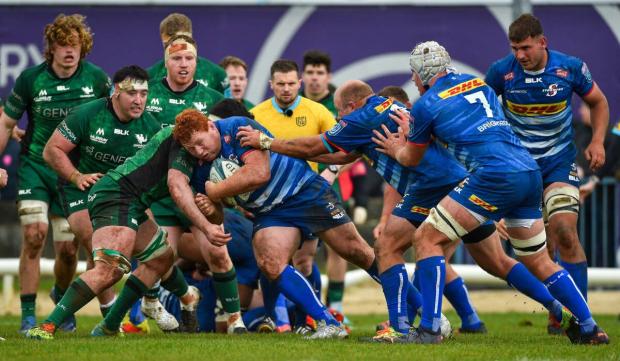 The South Africans have raised the standard and profile of the tournament, no doubt. There is more money to go around, a bigger market unlocked, a clutch of World Cup winners and phenomenal athletes tossed into the mix. But the URC has given South Africa more than it has received: an incredible foothold in European rugby.
Think about it: the financial rewards, the sheen of new opportunity, the reinvigoration of their professional game. But most of all, the chance to go to Dublin and Edinburgh and Cardiff, to expose themselves to the rigours of northern hemisphere rugby in northern hemisphere conditions. What a boon that is for Jacques Nienaber, as he plots the defence of the Webb Ellis Cup. What a lift for the Springboks to know they have the experience and, more often than not, the measure of their cross-hemisphere rivals. What a platform that will give them – and it is not like they need a leg-up – as Test rugby looms once more.
RugbyPass contributor Daniel Gallan noted last week that at least one South African had played in every Champions Cup final for the past 10 years. Five franchises will compete across Europe's two competitions next season. There have long been South African fingerprints on the Champions Cup trophy, but there may soon be an awful lot more.
Size matters
First Saracens in 2019, then Saracens in 2020, then La Rochelle in 2021 and 2022. Now the Bulls. When Leinster meet power; Leinster aren't able to dictate the terms and conditions of a match the way they normally do. They lost those five games listed above.
Asked if there was a common thread to those defeats, the Leinster coach, Leo Cullen, replied: "No, it's not a wrong analysis because there are similarities in terms of how some of those teams set up the game."
There is one way for Cullen and Leinster to solve the issue and that is by going into the marketplace and signing a top-level player. Andy Farrell doesn't have that luxury. Seven of his Irish pack are Leinster players.  Ireland face South Africa in next year's World Cup. Can they beat a heavier, stronger team in a crunch game? There is increasing evidence to suggest not.
Springboks depth chart
It's not like South Africa is a poor urchin of the rugby world and in need of the north's helping hand either. Look at the Springbok squad Nienaber announced this weekend. Or more presciently, look at those who can't get in it.
Duane Vermeulen needs surgery but Jean-Luc and Daniel du Preez, Marco van Staden, Hanro Liebenberg and Jacques Vermeulen don't make the cut. These are some of the Premiership's most effective back-rows. There is no place for Dillyn Leyds or Raymond Rhule, newly minted European champions. Cobus Reinach, a frighteningly dangerous scrum-half, isn't selected. Sbu Nkosi, electric on the wing, can't find a way in either, and nor can the Bulls' Canan Moodie, among the brightest young talents in South African rugby. To those we might add Wilco Louw, an ox of a tight-head for Harlequins, and Akker van der Merwe, relentlessly dynamic for Sale Sharks. Neither gets a slot. RG Snyman is still injured.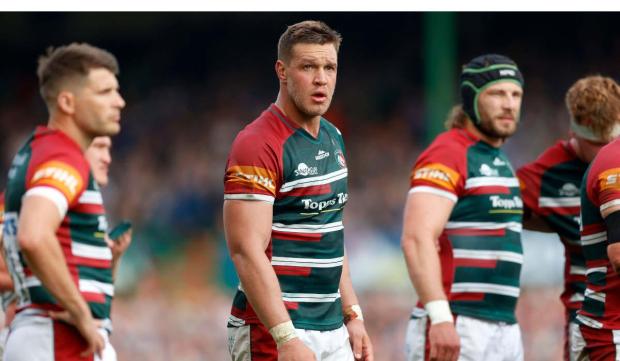 Imagine the riches of a rugby nation which can do without all this firepower and all this excellence. Imagine how deep your player well must run to be comfortable omitting men of such calibre.
For the 700KG-plus of back-row might we mentioned, read Evan Roos, Marcell Coetzee and Elrigh Louw, the three colossal figures of the URC. Each has been a force on both sides of ball. Each will play a role in Saturday's showpiece. For Reinach, read the elusive Herschel Jantjies, or the coming Jaden Hendrikse. For Leyds, Nkosi or Rhule, read the usual lethal litany of Cheslin Kolbe, Makazole Mapimpi, Aphelele Fassi, Willie le Roux and Warrick Gelant. Read Andre Esterhuizen, the outstanding player of the past two Premiership seasons. Read Kurt-Lee Arendse, who has been a devilish attacking weapon for the Bulls. Who do you drop from that lot? Who, if anyone, makes way when Vermeulen and Snyman are fit again? It is an eye-watering volume of talent and it will only swell further. Good luck, Wales.