Back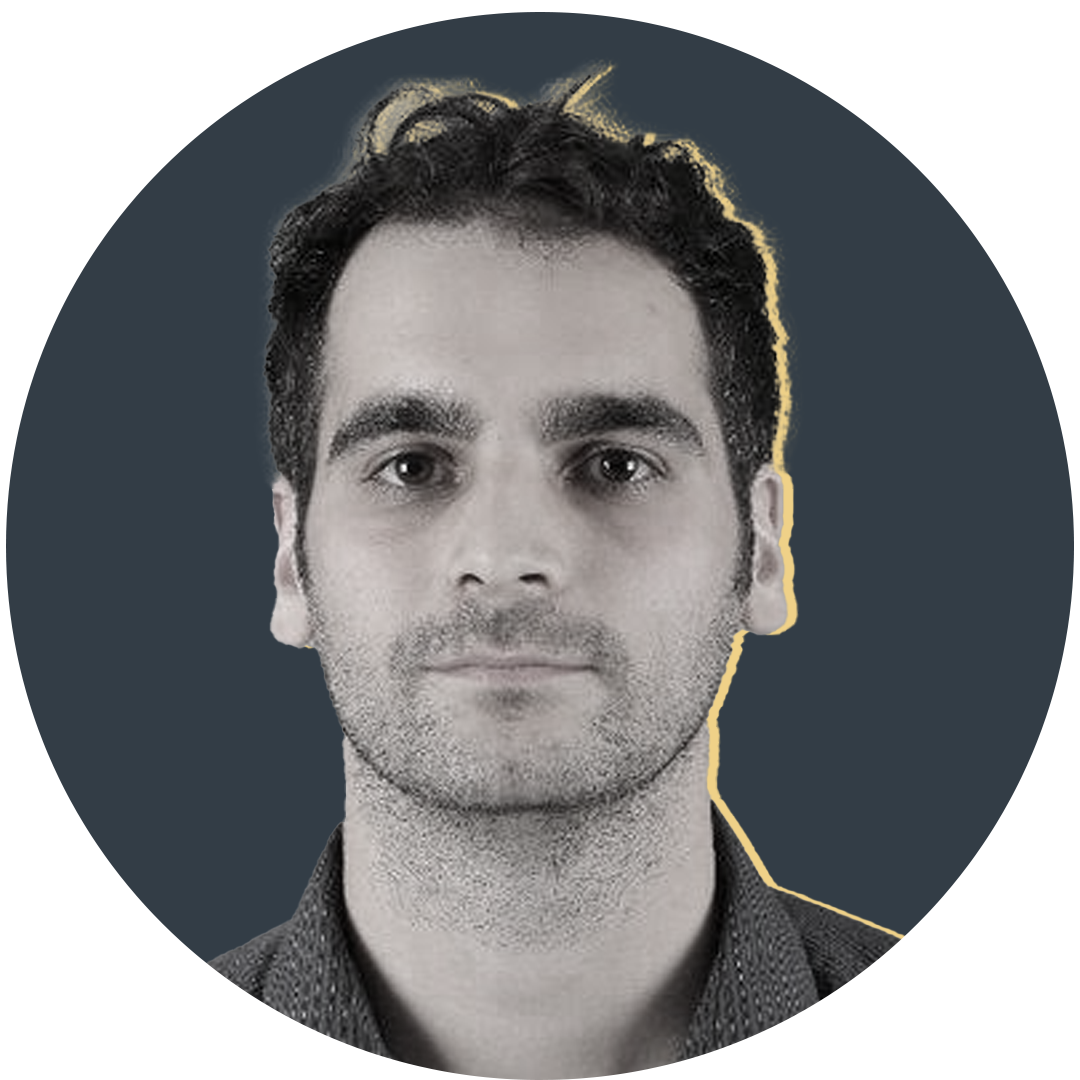 By Jonathan Bradley
The Leinster paradox
Imagine, if you will, an alien lifeform came to Earth this autumn and, for reasons best known to itself, checked in on the media launch of the rebranded, renamed, and reformatted United Rugby Championship. 
That our visitor deemed it an appropriate use of time to keep abreast of a relatively niche league in a relatively niche sport requires something of a suspension of belief, and that's before we even ask the really important question – just how did they get the Zoom access code?
But putting all that to one side, it's safe to assume our curious UFO would have wrapped up the afternoon's Q&A sessions wondering just which of these players was here to represent the reigning four-time league champions. 
As others offered the usual platitudes of the season – optimism abounds for everyone at this time of year –  Leinster's Garry Ringrose was drilled for more answers on his side's Champions Cup semi-final reverse to La Rochelle some four months prior. The Irish international will have expected nothing less, knowing since the sport's return from the Covid-19 stoppage, it has been the games against Saracens, Exeter and La Rochelle which have provided the yardstick their nearer neighbours rotating through the same remote press briefings have failed to offer.
Two failed attempts to stitch what would have been a fifth European star onto their crest over the past year, coupled with a seemingly receding domestic challenge, have created this unusual quandary – just how are a side meant to act when a league title has become an achievement to be greeted with only the most perfunctory of praise? Whatever the answer, few believe the question is going away. 
Given the paltry body of evidence, it can be extreme folly to draw too many conclusions from a league's opening round of fixtures but at the very least the start of the URC taught us that Jake White is no avid follower of Spanish football.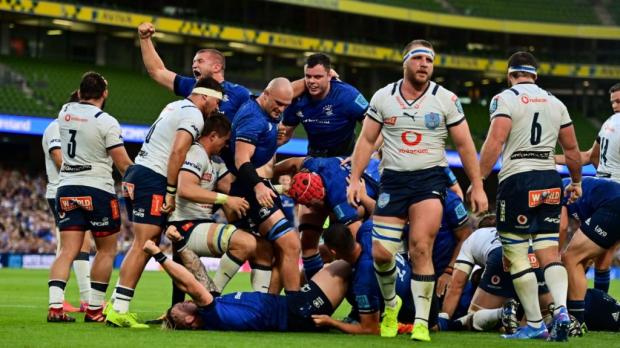 If he were, then the one-time Springbok World Cup winner now leading the charge of the Bulls into the northern hemisphere surely wouldn't have made the following comparison.
"It's like Barcelona in football," said the man whose side drew the short straw of a first-up meeting with Leinster at the Aviva Stadium. "Whether they called it the Magners League or the Celtic League or the PRO14, they have always been there or thereabouts."
As even the most casual of Catalan cules will tell you, Barcelona are struggling through the loss of Leo Messi, a loss of eye-watering amounts of euros and a serious loss of prestige. Leinster, as they approach the equivalent of a full presidential term as reigning league champions, look more peerless than ever. 
Regardless of the somewhat flawed analogy, back at the stadium where in 2004 his observation that only three Irish players would make his Springboks match-day '22' had preceded a 17-12 defeat, White's pre-game press briefings proved to be considerably more prescient this time around.
While the Bulls were without their Springboks currently entangled in the Rugby Championship, Leinster were similarly bereft of their Lions contingent and enjoying a first real hit-out against a side essentially in mid-season form and fresh off Currie Cup success. It mattered not.
The presumed pick of the bunch to have arrived into the frequently shape-shifting competition for this season were no match for Leinster's quality on the day. 
While the South Africans, who will surely be better hosts than tourists, will need time to adjust to new playing styles and refereeing interpretations, as well as to get their best players back in the fold, after the one-sided 31-3 reverse, White was already sounding like a United Rugby Championship veteran. 
As a coach, you never want to be on the receiving end of a loss, but one has to be a bit realistic of where we are, where we've come from, and where Leinster are.
"Obviously disappointed because you don't win but I'm also a realist," he said of the less than courteous welcome. "That is the benchmark of European rugby.
"So, I just look at their team again, and you just put things into perspective: they get a (Jamison) Gibson-Park coming off the bench as a replacement, and he's an international. That is what we want to get to, that level of skill and depth.
"As a coach, you never want to be on the receiving end of a loss, but one has to be a bit realistic of where we are, where we've come from, and where Leinster are."
Between 2014 and 2017 this was a competition that produced four different champions, two of them lifting the trophy for the first time. Variety, essentially, was its selling point.
Since then, it has been true blue domination. Beyond the four titles, Leo Cullen's men have lost just 12 of their past 73 regular season games and two in the past two campaigns combined. Little wonder they opened this season as virtually unbackable favourites to make it five in a row. 
There is no rugby equivalent but to revisit White's soccer analogy, Leinster are not Barcelona, they are a Manchester City or a Paris Saint-Germain, a side so blessed with talent and depth that even a league-winning season is defined not by what they win, but what they don't. A league title is a minimum, the burning ambition is European glory.
Writing in his autobiography 'Blue Blood', Bernard Jackman recalled the gradual realisation that spread through the Leinster squad during the pool stages of 2008-09 they were genuine challengers for the Heineken Cup.
"We put 74 points on the board against Wasps and Castres, combined, in the RDS and it would be fair to say that it dawned on all of us, at that point in the season, that we were going to be hard to beat," he wrote in the book released back in 2010.
In the modern day, it will be long before the pool stage brings the challenge of Bath and Montpellier when Leinster's status as contenders is made clear to the playing panel and the former hooker turned astute pundit recognises the goalposts have shifted considerably.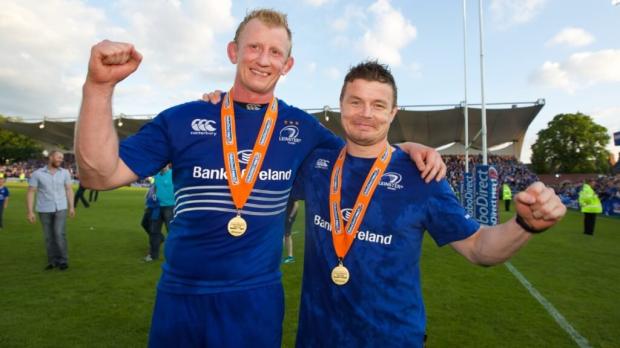 "It shows you the level they're at, they've a win percentage in the 90s and they're still not satisfied," he says.
"They're chasing doubles and they'll have been disappointed they didn't do it."
As such, the margin of error is non-existent. In a competition where luck of the draw, the bounce of a ball, a refereeing decision or simply an off day can prove so singularly decisive, Leinster's season is now singularly judged. They have become a side accused of a surfeit of power because that is the impression they gave for 70 minutes of the 2020-21 campaign. 
"It's an inferred compliment they're judged that way, judged on a different reckoning," reflects Brian O'Driscoll, a three-time European champion over a four-year span when conversely it was the league title which proved elusive.
"You can never take anything for granted but anything short of (title) success in the URC would be a big disappointment so there's so much emphasis on the European Cup.
"There was this idea of the chase for five, and now Toulouse have beaten them to that. Maybe that takes the shackles off, taking away that pressure of being the first to do that. Now maybe it becomes a race to six but you've got to get to five first.
"They'll be disappointed with what happened in La Rochelle. They got outmuscled having dominated for the first ten minutes so I don't necessarily think it's just physical, they have to learn how to control games a little better when they do find themselves on the back foot and the reality is they have to start learning for life without Jonathan Sexton. 
Everyone outside of Leinster will be hoping for a different winner. You want a chase and want different teams feeling they have a viable chance of winning.
"The game is always evolving and players change but there's still a big change when players like Johnny, like Cian Healy, come into the winters of their career.
"You can prepare to make the transition seamless but these are often once in a generation players and that's very hard to replicate.
"It's difficult for Leinster they're judged on different parameters but they wouldn't want it any other way."
In O'Driscoll's eyes, his old side are something of a paradox, left hoping their opposition gets better – a hare encouraging the greyhound to hurry up. Given that in their four final victories in the past four years it is only Glasgow, playing at Celtic Park in 2019, who kept the defeat within one score, a league once accused of giving its best sides ideal preparation for Europe is now criticised for not providing enough of a challenge.
"If you see the comments from (Leinster CEO) Mick Dawson over the last year, he's been really encouraging of (the South Africans arriving).
"They want better standards.
"When you win as many games as they have done with their internationals gone, and you've got to remember how many from Leinster are involved with Ireland, it does feel if you want to raise your standards across the board, you don't want those easier games, you want to be battle-hardened. You want to be challenged on a regular basis.
"Everyone outside of Leinster will be hoping for a different winner.
"You want a chase and want different teams feeling they have a viable chance of winning. There have been a few heirs to the throne but they've fallen short and maybe the South Africans are the one."
Perhaps they will prove to be over time, whether that be later this year or beyond. But for the opening weekend at least, this new competition brought to mind the old adage that the more things change, the more they stay the same.