Back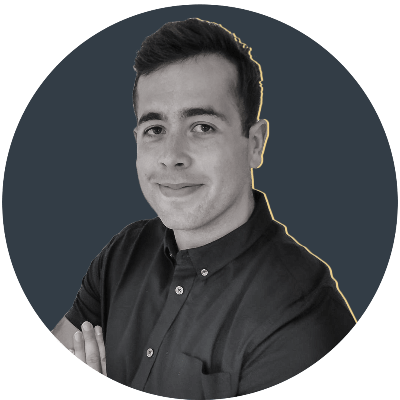 By Jamie Lyall
Soldiering on
The second weekend of Champions Cup action had enough thrills and spills to register for a Fast and Furious franchise. Games being called off at short notice, jaw-dropping comeback wins were witnessed at Gloucester and the Stade Marcel Michelin, and some exquisite va-va-voom was dispatched by Racing 92 in South-West London to a bewildered Harlequins outfit. If you add the arresting rise of Alfie Barbeary, there was plenty to feast on for The XV…
Covid chaos
There was a sombre inevitability about the havoc wreaked on this weekend's schedule by the raging pandemic. However well-intentioned the teams and administrators, however sheltered the players, coronavirus would always have its say.
Exeter Chiefs suffered a grievous outbreak and we were thus deprived of the most appetising clash of the round between the holders and Toulouse in France. The Chiefs' spree of positive cases led to members of the Glasgow squad, shellacked at Sandy Park last weekend, contracting Covid-19, and forfeiting their game against Lyon. The Warriors are, to all intents and purposes, now out of the tournament and deeply unhappy at Exeter's protocols on match-day.
Scarlets had a positive in their ranks and amid great confusion, Toulon withdrew from their pool game in the hours before kick-off citing safety concerns. Bath could not field a team against La Rochelle having lost to the Scarlets six days earlier and been forced to have numerous players isolate.
A positive case does not merely ravage one team, or threaten a single fixture, but can have profound consequences for the tournament. Four walkovers, four 28-0 'wins' by default for Toulouse, Lyon, La Rochelle and Scarlets, is a grim look for the Champions Cup and the veracity of its eventual outcome.
But here's the thing. Coronavirus does not care about rugby or the integrity of the game's premier club tournament. It is far too busy stealing lives and plunging its filthsome talons deep into the fabric of our society.
Cross-border competition in this climate – at a time where a new strain is proliferating, cases are soaring, the UK is being sealed off from much of Europe and entering another severe lockdown – is fraught with risk.
So, let us not draw sweeping conclusions from this year's cup. Let us not gnash our teeth and wail at the administrators. There are greater, sinister, more profound forces at play. Watch the grave televised addresses of our leaders and give thanks that we have any rugby at all. Let us remember that behind each positive case is a human, and frequently, his partner and children. Let us simply be grateful for the games we have and enjoy what magic the Champions Cup continues to deliver.
'Munstered'
What is it about Munster and Europe?
There is granite infused in the DNA of the province, manifested in the perma-scowl of Peter O'Mahony, the unflappable accuracy of JJ Hanrahan from the tee, and the cackling CJ Stander bashing Clermont bodies asunder.
In the Marcel Michelin on Saturday, Munster were subjected to an unholy first-half dismantling. They trailed 28-9 inside 25 minutes, the French running in four tries to wrap up the bonus point in blistering fashion.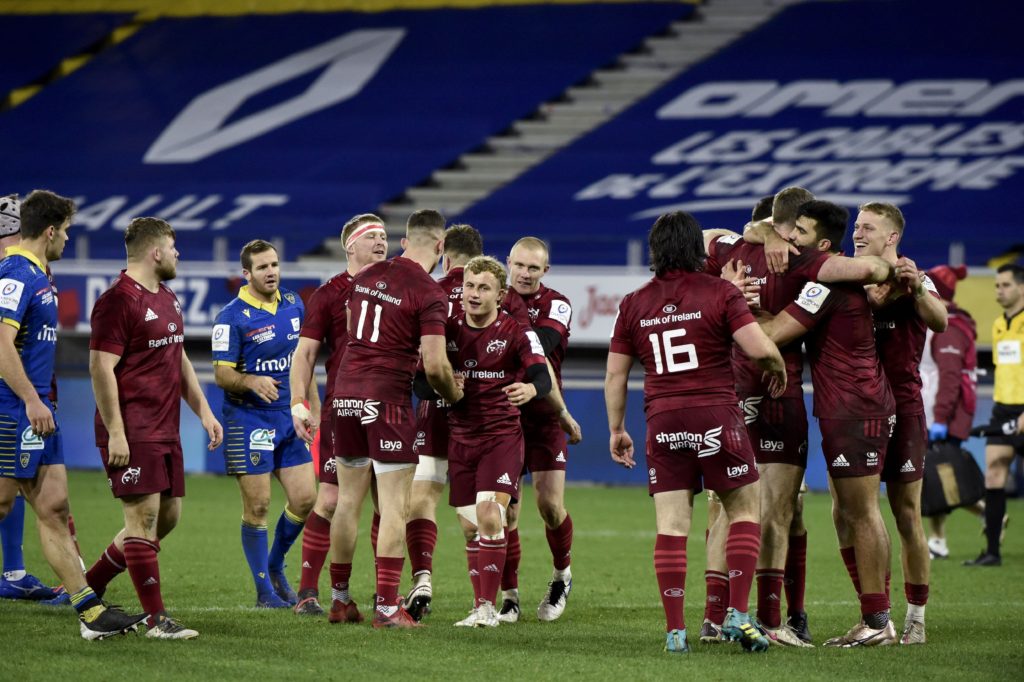 Yet no matter the odds, no matter the mountain Munster are asked to summit, you can never count them out. Their great escape in the Massif Central was epitomised by young Josh Wycherley. Turned into an origami swan and lofted clean into the air by the hulking Rabah Slimani at scrum time early doors, Wycherley got off the canvas and went to work. He outthought and out-scrummaged the illustrious old brute opposite him. He turned the tables and had Slimani's reverse lights flashing furiously by the end of the contest.
He Stood up and Fought. This province churns out the most resilient of specimens. The 39-31 triumph enters their brimming pantheon of great escapes.
So all hail Munster, the team that will not die.
Racing's razzle-dazzle
Does any side in Europe wield such a bristling arsenal of attacking weaponry? Racing 92, in full flight, are mesmeric. They weaved tapestry after rugby tapestry in bamboozling Harlequins at The Stoop, orchestrated by their matador-in-chief, Finn Russell.
It was feared that Russell would be out for several months after injuring his groin during Scotland's win over Wales on Halloween, but the pivot has returned ahead of schedule, and is once more plucking rabbits from hats for last year's runners-up.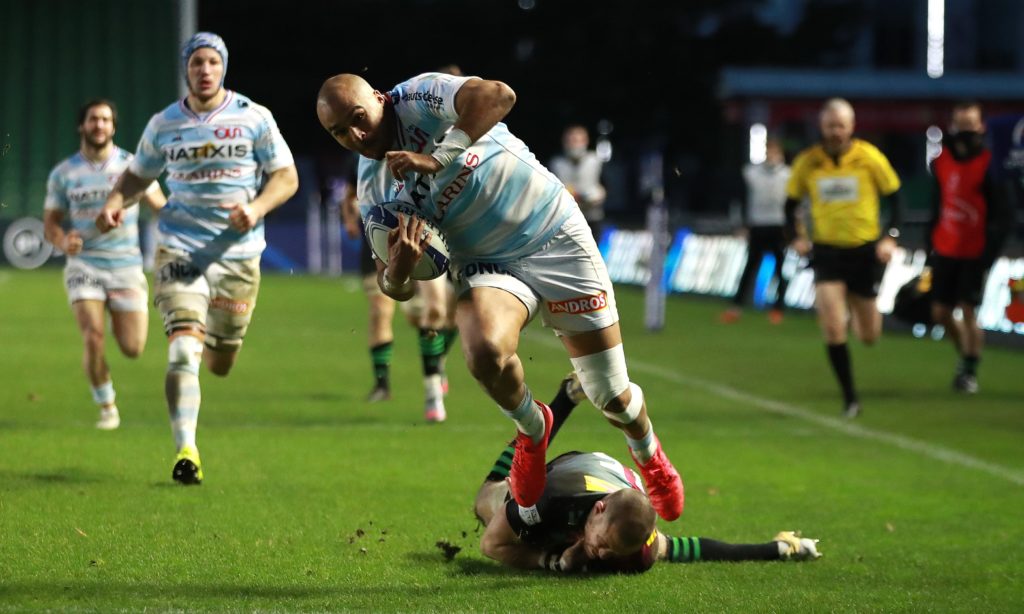 Russell approached his swaggering, snake-charming best in Richmond, but the artillery outside him is utterly devastating. Simon Zebo is a totem at full-back. Teddy Thomas is their impish playboy on the wing. Virimi Vakatawa does things few other backs can muster and in Kurtley Beale, they have acquired yet another play-making genius of the highest calibre. Donovan Taofifenua, who scored from a gorgeous Russell kick, is a burgeoning rapier and Henry Chavancy and Juan Imhoff, returning from Argentina duty, are the workhorses of the backline.
Racing have two wins from two now, and ten points from ten. Respectfully, they have yet to come up against a true contender, but already they look in great shape to sear deep into the knockout phase again.
Bristol Bears finally wearing big boy pants
Time was when Bristol Bears would routinely show up at a Championship play-off final and fluff their lines. Slowly but surely, they are morphing into a side with genuine class. Through playing a aesthetically-pleasing brand of rugby, they finished third in last year's Premiership, before being given a bruising reality check by Wasps in the play-off semi-finals.
Undeterred they picked up the first European silverware in their history after being Toulon in the Challenge Cup final. Every time they have stepped up a level, after first acclimatising, they have adapted.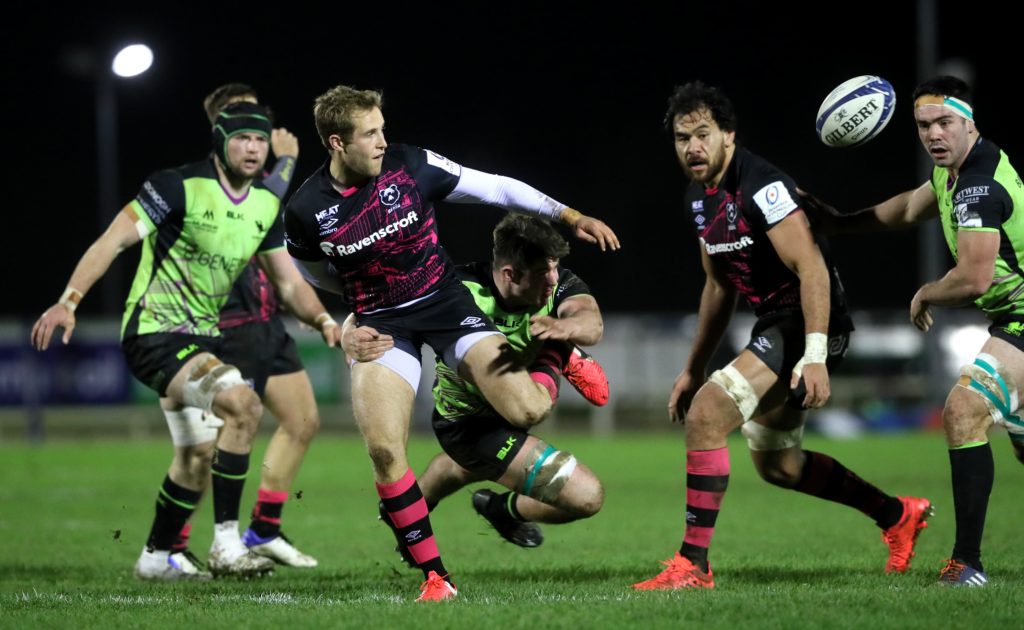 In the Champions Cup, they played their part in the thrilling 38-51 encounter against Clermont, before heading to the West coast of Ireland to pit their wits against Connacht at the notoriously difficult Sportsground.
The game itself was no Picasso, with no points for the first half-hour, but they managed to contrive a bonus point win, with tries through Brian Byrne, the excellent Piers O'Connor, Ed Holmes and spritely Ioan Lloyd. It was a gritty win against a relentless Connacht side and Pat Lam, behind his mask, would have been purring at such a result on his old stomping ground. Defensively, they were much improved from the week before with only 13 tackles missed in 150, and Ben Earl topping the charts with 18. They may boast superstars Semi Radradra and Charles Piutau, but they were nowhere to be seen. This was a win built on graft. Indeed, the Bears have a team spirit that should bode well for years to come.
More stories