Back
By Nick Bishop
Should England relax its overseas eligibility rule for Zach Mercer?
What is the status of overseas eligibility rules in the modern, global game of rugby? Some, like South Africa, have let the floodgates open. Others, like England, steadfastly stick to local rules that mean playing your club rugby overseas automatically denies you the chance to represent your country.
South Africa won the 2019 World Cup on the back of releasing the eligibility hand-brake, and the change in selection policy coincided with the arrival of 'Rassie' Erasmus in 2018, which has transformed the fortunes of the national team.
The Covid-19 pandemic only highlighted the importance of playing in different environments around the world.
As Rassie explained before the visit of the British & Irish Lions in 2021: "We haven't had the advantage of playing in Six Nations… to see our players in those top-class competitions.
"But I must say the advantage we do have, for the first time probably as a result of our currency being weak, is our players playing all over the world.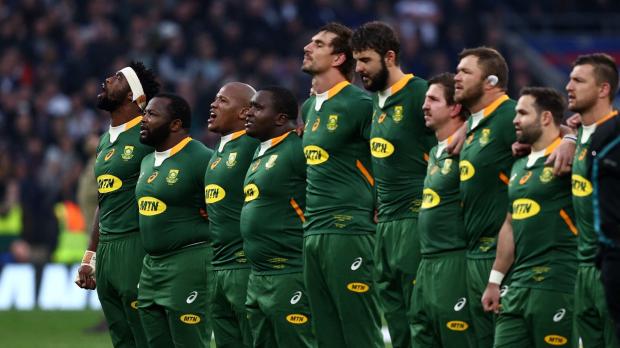 "We are lucky there are a lot of guys playing at Sale in the Premiership, we are lucky there are a lot of guys playing in Japan in the Top League, and in the Top 14 [in France]. Damian [de Allende] is doing really well at Munster in the Pro 14.
"The nice thing is that our old dogs, our big dogs, our guys who were mostly involved in the World Cup and who got better offers overseas, are playing consistently and against British and Irish Lions."
There were 10 Springboks out of a total of 32 playing overseas at the time of the World Cup, now there are 17 – more than half of the entire squad.
Roll the clock back to the 2015 World Cup, and England rugby had a dilemma of its own to resolve, prompted by the success of back-rower Steffon Armitage for his club Toulon in France. One of the weaknesses of English club rugby at the time was its failure to develop specialist number 7's, and Armitage was by universal consent the very best of that type in the whole of the Top 14.
Armitage was convinced of the value of moving outside his comfort zone:
That's actually showing that those guys have got some guts and they want to become better players. It might work, it might not work but they are willing to give it a go. I'm for it. I'm for the guys being available, wherever they want to play.

Steffon Armitage on playing in France
"Players need to feel like they've got a right to and achieve better, to want better. Rugby careers are really short and you're taking that right away from them.
"Quite a lot of them are going to look back and say 'What if?' and you should never have that throughout your career. You should be happy with what you've achieved.
"Most of those guys believe that they are taking a massive risk as well. They are taking their whole family and are moving to a different country.
"That's actually showing that those guys have got some guts and they want to become better players. It might work, it might not work but they are willing to give it a go. I'm for it. I'm for the guys being available, wherever they want to play.
"Playing in France I have improved every day, so I felt that was the place to be."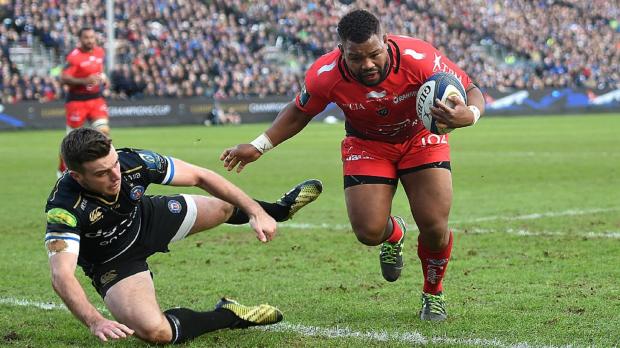 With more than a hint of irony, England were eventually dumped out of the 2015 World Cup by a side (Australia) that included two of the very best open-side 'groundhogs' in David Pocock and Michael Hooper, and a key team-mate of Armitage at Toulon, Matt Giteau, who was able to represent his country under the eponymous law relaxation in Australia.
Now it appears that the whirligig of time is bringing in its revenges for a second time. There are not many Englishmen abroad that head coach Eddie Jones would covet for a place in his World Cup squad, but Montpellier number 8 Zach Mercer should be a top priority.
Mercer moved from Bath to the south of France back in 2021 and has been pulling up trees at his new club. Seasoned observers of Montpellier Hérault Rugby believe that he has made more impact than two of his greatest forebears, Louis Picamoles and South African Pierre Spies. French media articles already rank him in the same category as the best of English rugby exports – Jonny Wilkinson, the Armitage brothers at Toulon and Nick Abendanon in the Auvergne. That is high praise indeed.
Mercer described his move in terms strikingly similar to Steffon Armitage:
"I talked about it with my family and my fiancée. The pros outweighed the cons. I wanted a new challenge at a young age. I needed to get my name back out there.
Eventually I want to come back to England but my goal at the moment is to win trophies with Montpellier.

Zach Mercer
"When I was younger, people would say I'm not physical enough and I'm not big enough. Well, here I am, playing in what people say is the biggest league in the world, and I seem to be doing okay. I'm standing on my own. That might prove people wrong.
"Rugby's a short career and you can't wait around. If you're not playing for England, why sit in the Premiership when you can get out of your comfort zone and challenge yourself?
"I took the decision that I won't play at the next World Cup, which was massive for me. But I've still got time to develop. Eventually I want to come back to England but my goal at the moment is to win trophies with Montpellier."
If you take a look at the raw stats, there is a strong case for Eddie Jones to ask for an exception to the overseas eligibility clause. Tom Curry, Alex Dombrandt and Sam Simmonds have all cycled through the number 8 position, without any nailing down the spot since Billy Vunipola was cast aside by the England mastermind.
Here is a comparison after 22 rounds of both competitions (Top 14 and Gallagher Premiership) in which the current contenders participate:

Mercer has played almost twice the number of minutes as his rivals, due to his absence from the national squad. What any elite coach will look for is a 'point of difference'. The best number 8 anywhere in the world at present, France's Greg Alldritt, topped the Six Nations charts in both number of carries (65) and takeaways at the breakdown (6). He can do the number 8's core job of carrying ball into contact, but he can also provide number 7 type involvements on the ground in defence. That is a point of difference.
Mercer's point of difference is on offence. He currently outworks Dombrandt by two carries to every one made by the Quins man, and his ability to break tackles and offload successfully is superior to his rivals. The cherry on the cake is added value at the lineout, on both sides of the ball.
The recent Heineken Champions Cup match between Montpellier and Harlequins amply illustrated Zach Mercer's strengths, playing in direct opposition to Alex Dombrandt.
Mercer has always had a very quick first step, which enables him to beat the initial tackler:
Modern number 8s are generally not as skilled as their predecessors in controlling the ball at the base of the scrum, but Mercer's reliable handling and first step give him a specialist's advantage in that area:
What sets him apart from both Simmonds and Dombrandt is his ability to make consistent busts in traffic, and offload sympathetically after the break is made:
Zach Mercer fully deserved his first try of the game:
Eddie Jones will also be looking for intelligent support running in an open field from his number 8. From that vantage point, Mercer's interplay with prop Enzo Forletta, leading to his second try just before half-time, was a joy to behold:
Mercer drops into the sweet spot directly behind the ball-carrier just before the pass is made, and that opens up both sides of the field and a clear run to the line for the big number 8.
Mercer also provided full value on defence, winning ball-in-collision with Quins' most powerful runner, Andre Esterhuizen:
Even at the hour mark, in warm conditions which tested the recovery powers of players on both sides, Mercer was able to handle the transition from defence into attack and make a significant double involvement:
First Mercer is able to turn and run with Quins fullback Huw Jones in defence after a short kick from England outside-half Marcus Smith, then he is immediately back in the game on the counter, running past Esterhuizen before delivering another offload in contact. It was an impressive effort from the ex-Bath man.
The rule that England players must be playing for clubs in their homeland in order to qualify for national selection has been in place ever since the 2011 World Cup, more than 10 years ago. It has unquestionably had a strong role to play in fortifying the fabric of English club rugby and the production of English-qualified players.
At the same time, there is no substitute for the experience of 'foreign' environments, and that movement outside the comfort zone of the Gallagher Premiership which is anathema to most English players and coaches. It improved Steffon Armitage later in his career and it is improving Zach Mercer – at the age of 24, with most of his rugby still ahead of him. Maybe it is time to start making exceptions to the rule, and peeping over the parapet of national boundaries into the big world beyond.