Back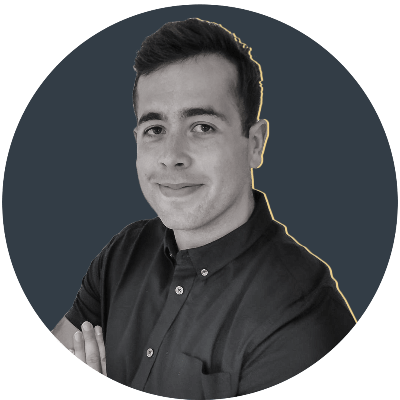 By Jamie Lyall
Scottish rugby's wish list for 2023
Another year riding the wild rollercoaster of Scottish rugby clatters to an end, a year of the fantastic and the frustrating, the promising and the pathetic.
The past 12 months delivered another Calcutta Cup, but more disappointment than success. A grim Six Nations, a lost Test series in Argentina, and two wins from four in the Autumn Nations Series. The women's team have vast potential, but lost a clutch of painfully close matches when the chips were down. Edinburgh impressed in their debut season under Mike Blair, but Glasgow plummeted, costing Danny Wilson his job, before a hitherto encouraging rebuild orchestrated by Franco Smith.
As the club season hots up, the Six Nations approaches and the World Cup looms on the horizon, 2023 is a seismic year for the Scottish game.
Fulfilment of international promise
We've heard for some time now about this clutch of Scotland players and how they are the best the nation has known since 1999 and the last Five Nations champions. It should be noted the players and coaches themselves have engaged in precisely none of this trumpeting, but the image widely portrayed beyond these borders is that of a talented side who consistently fail to justify their billing.
This is the problem when Scotland fluctuate so, when their best days are up there with almost anything that anybody in the game can throw at them, but their worst are error-strewn, defensively meek and utterly maddening.
Everyone is searching for consistency, but Scotland more than most. Take the autumn, for example. They did easily enough to beat Australia and blew it. They were tame and inaccurate against Fiji before their set-piece saw them home. They had fifty majestic minutes that took them within touching distance of a maiden win over New Zealand, but failed to put the All Blacks away. Then they destroyed an ill-disciplined Argentina in a stunning display of attacking elan.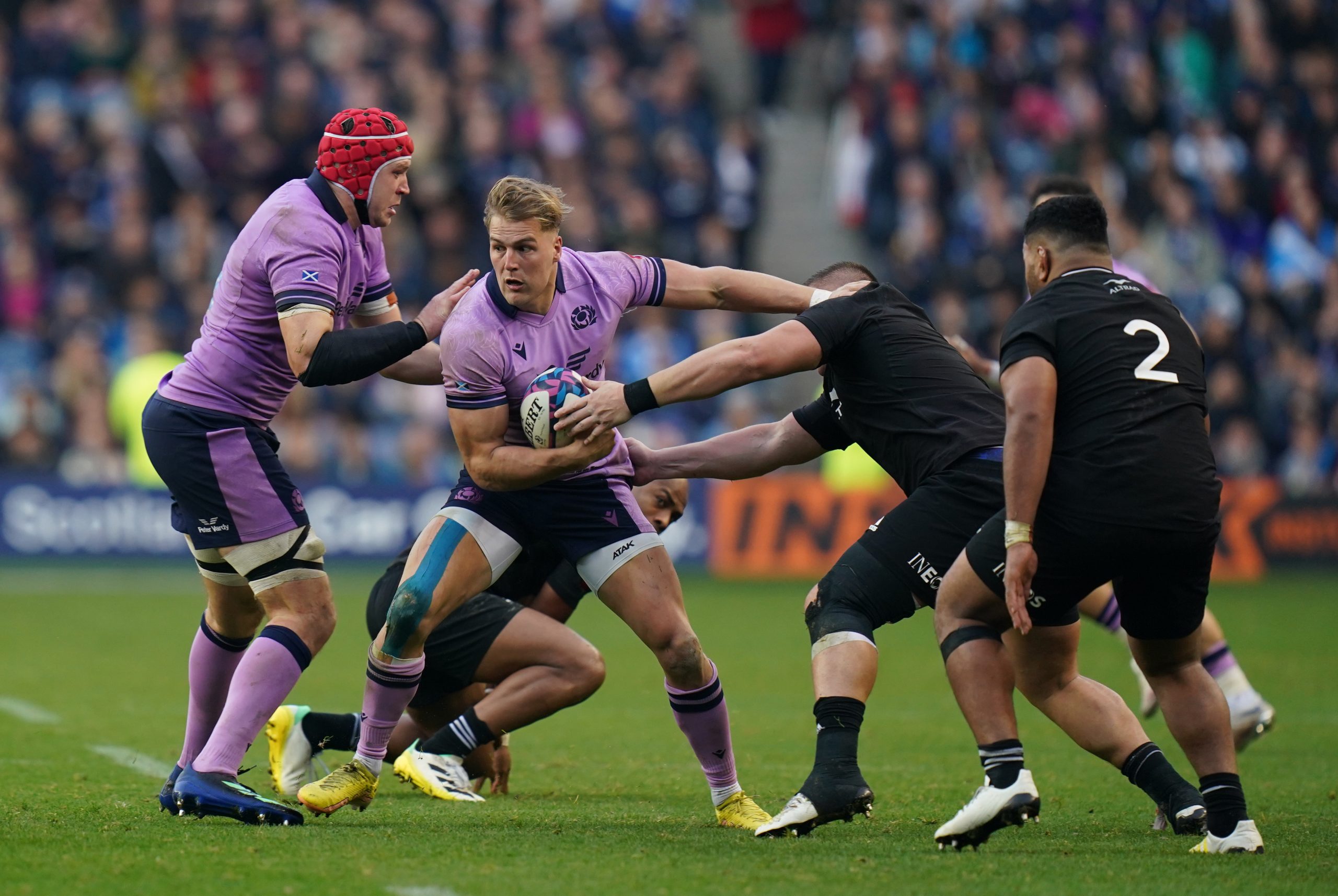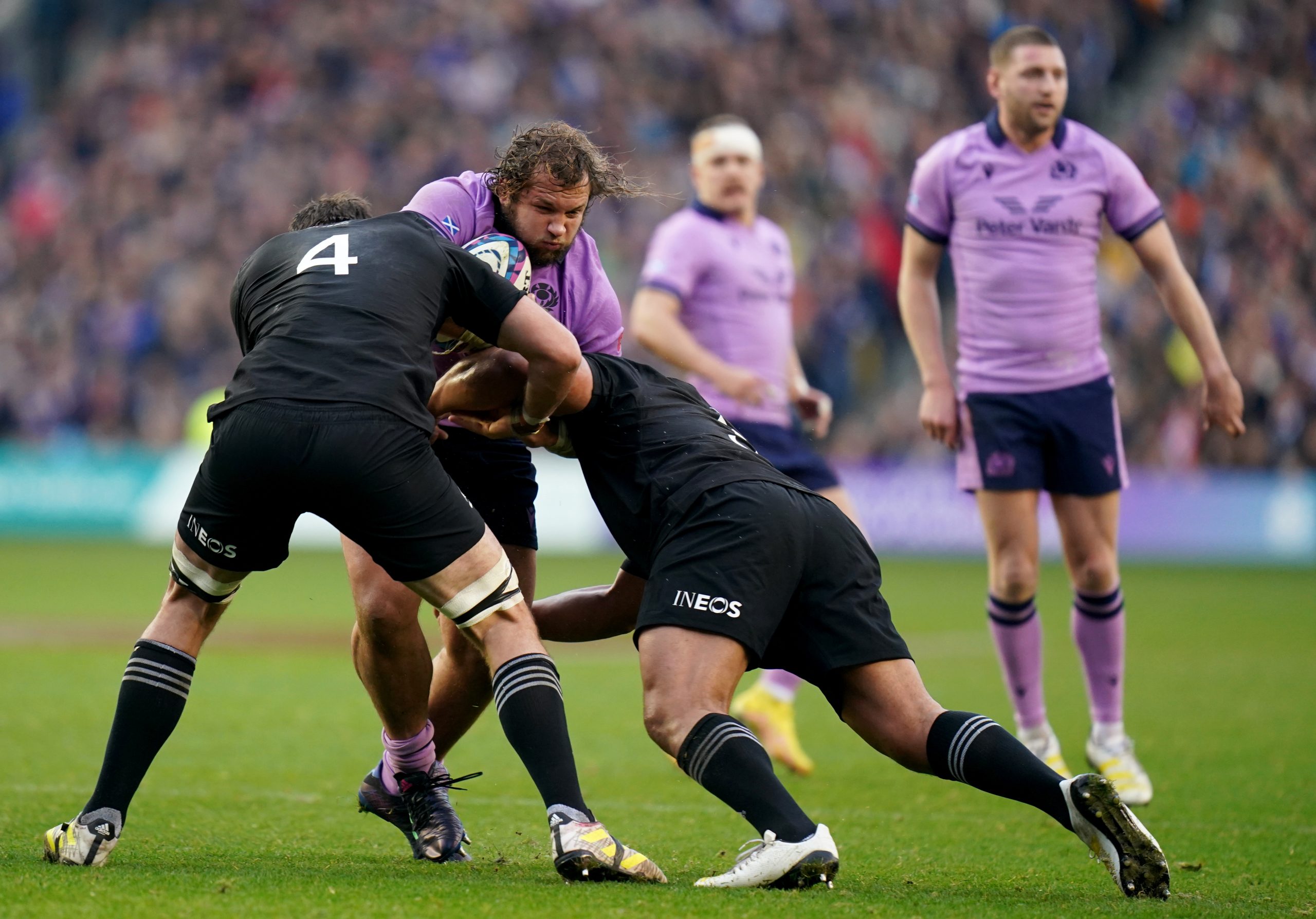 Ireland, France and South Africa are the teams to beat. The teams in the best shape with the clearest identities. Two of them occupy Scotland's brutally difficult World Cup pool.
The failure to back up one fine performance with another has been a feature of the Townsend era. This may be his final year in the job, his last tilt at the Six Nations and his second at the World Cup. A year that will define his legacy as head coach.
For all the hoodoo-shattering victories against England, France and Wales, Scotland's oscillations will continue to frustrate him.
Don't fret about the World Cup
All of which brings us neatly to our next item on the wish list. It seems a silly, even defeatist, stance to take, but an unhealthy focus on a single quadrennial tournament can be costly. Just ask Eddie Jones.
Scotland are perhaps eighth- or ninth-favourites to win the World Cup. You wouldn't back them to escape their pool, never mind go all the way, so why fixate so heavily on it at the expense of the here and now? Why sacrifice short-term success for an unlikely quarter-final appearance in nine months' time?
Scotland have never beaten Ireland on Townsend's watch. They remain his Kryptonite. Nor has he quite managed to see off South Africa. Even supposing Scotland beat one of those two, and make the last eight, they will meet tournament hosts and favourites, France, currently on a 13-game unbeaten run, or the All Blacks, a team they have failed to defeat in the history of the sport.
Scotland fans will be disappointed but not outraged by a pool-stage exit, so long as the performances are not as lamentable as they were in 2019. The Six Nations remains their greatest shot at winning something, of calcifying this squad's status and fulfilling their potential. A three-win championship, once a lofty benchmark, should no longer quench them.
Proper support for the women's game
Bryan Easson's team have achieved so much while the vast majority of them combine work and study with elite sport and a modest financial package, often against teams who have become full-time rugby players.
There are some terrific operators in that squad, from Chloe Rollie, Lisa Thomson and Jade Konkel-Roberts to the relentlessly good Emma Wassell and Sarah Bonar. Tyros are bursting to the fore in Shona Campbell, Meryl Smith and Emma Orr.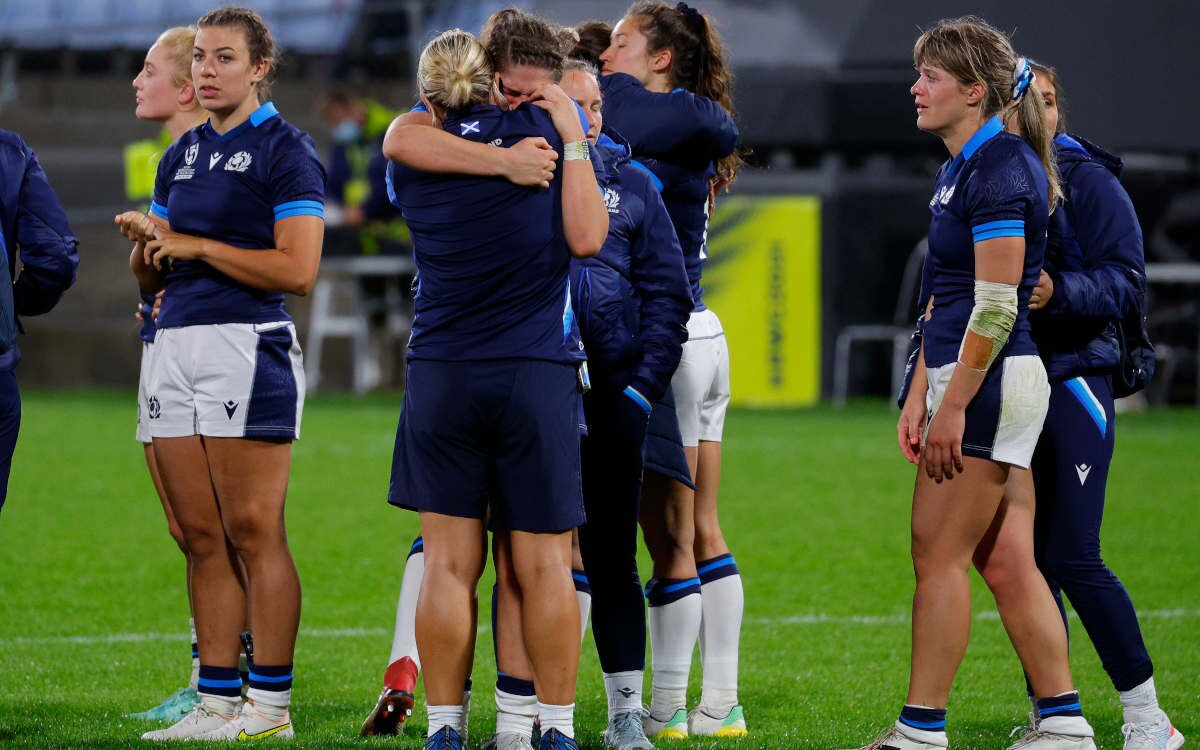 You can't help but look at the number of tight, gut-wrenchingly close affairs Scotland have lost in the Six Nations and the World Cup and wonder if those minute gaps would have been shut with better support off the field. The growth in other sides, particularly Wales and Ireland, since dishing out full-time contracts has been notable.
At last, Scottish Rugby has contracted 28 of its top players. Meaningful support which allows athletes to focus on being athletes. The next step is to build a better structure beneath the top tier so that players need not head to the Premier 15s for their club rugby.
An end to the Russell ruckus
It will not do to have Scotland's head coach and his greatest talent at loggerheads, as Gregor Townsend and Finn Russell were at points over the past three years. Russell's omission from the initial autumn squad sparked a thermonuclear reaction, and grave concern that his relationship with Townsend had frayed once more.
Townsend has always been at pains to point out the decision was based on Russell's "form and consistency", not any personality clash behind the scenes. The Scotland camp were not happy with the fly-half's lethargy during the Six Nations and did not see a significant uptick in his performances for Racing 92 during the early rounds of the Top 14. Meanwhile, Blair Kinghorn found his feet at 10 in Argentina and Adam Hastings was motoring for Gloucester.
From this bleak outlook, there came a glorious return. Russell leaned up over summer. Word is, he boiled six kilos from his deceptively powerful frame. He was never unmotivated or disinterested, as some detractors would have you believe, but there is a new snarl to his game at the moment. And there's consistency, too. After Townsend made his autumn selection, he hit a fabulous vein of form in Paris, lacing the usual flourishes of outrageous skill with nuts-and-bolts efficiency and excellent goal-kicking.
When Hastings was injured against Fiji, Townsend sent for Russell. He put his best pivot straight in to the 10 jersey against the All Blacks and Russell was masterful. Against Argentina, his fingerprints were on virtually all of Scotland's eight tries in a mesmeric display.
Russell and Townsend need each other, no question. Russell, to realise his immense potential on the global stage, to enter the pantheon of true greats so that nobody can speak about him as a "maverick" who could not be trusted when the pressure came on. Townsend, to give Scotland the best possible chance of shifting the international dial, and pulling off a mighty shock in France this autumn.
Scottish rugby is immeasurably better and infinitely happier when the pair are united in these common goals. Let 2022 be the last we hear of a rift.
Develop a new tight-head
Cast an eye across the Scottish depth chart, and the options are pretty satisfying. Most positions are well stocked; some are laden with high-pedigree options jostling for opportunities. The glaring deficiency, a month from the Six Nations opener at Twickenham, is at tight-head prop.
Zander Fagerson is out with a hamstring injury, battling to be fit in time to face England on 4 February. If Fagerson makes it, he'll be pretty undercooked for such a huge Test match. If he doesn't, Townsend may have little option but to call once more on the old warhorse, WP Nel. The veteran will be two months from his 37th birthday by then.
Nel's contribution to Scottish rugby in over a decade with Edinburgh has been vast. But Scotland should not be relying upon a prop in the winter of his career when the Calcutta Cup is on the line.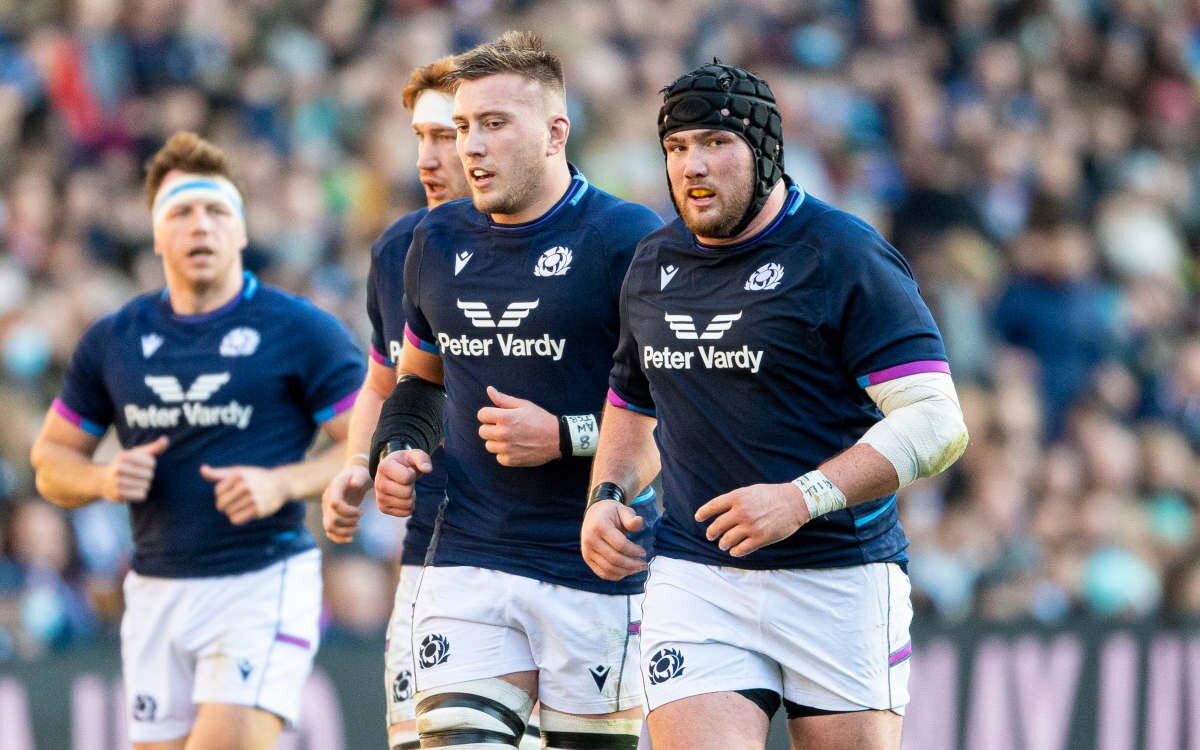 The dearth of options here is a major concern. Nel will not play internationally beyond the World Cup, if he makes it that far. Javan Sebastian and Simon Berghan have hardly featured recently, partly owing to injury. Oli Kebble is back on the loose-head side after a brief spell in the opposite berth. Murphy Walker is the next cab off the rank but the 22-year-old remains a rookie of just five Glasgow starts and 539 professional minutes. A starting slot against a Steve Borthwick-coached England scrum would be an enormous ask of the Dundonian.
And the two pro-teams aren't exactly bursting at the seams with young tight-head talent either. Of the emerging crop, Calum Norrie has been touted as one to watch but the 20-year-old has not made his Glasgow debut. A familiar story for the age-grade talent waiting in the wings.
Game time for burgeoning talent
Indeed, it is an unfortunate feature of Scottish Rugby's loftier-than-usual financial standing that too many good young players are languishing on the sidelines.
This will always be an issue for a nation with only two professional teams, but as the player pathways bear more fruit, and fewer internationals move on, it has been greatly exacerbated.
Of the Under-20s squad chosen by Kenny Murray during the Summer Series, only two had played any professional rugby. Patrick Harrison, the talented hooker, had made five replacement appearances, one of them on loan at Wasps. Rudi Brown had 17 minutes off the bench for Edinburgh. With two senior hookers injured, Harrison has won more opportunities in recent weeks after another brief loan to London Irish, but Brown has not played for Edinburgh since. None of the other squad members have made their professional debuts.
Partly, this is down to the falling salary cap in England and the waning appeal for overseas talent in France. Edinburgh could pay Sam Skinner, a double winner from Exeter, more money than the Chiefs. URC organisers' decision to play no matches during Test windows is overwhelmingly positive, but it does mean those same weekends, when so many young Scots were given opportunities, are now vacant. Last season, the semi-professional Super6, designed to bridge the gap between club rugby and the professional game, did not feature enough of the age-grade crop. The creation of GB Sevens closes another potential development route.
Without the historic churn of top players, and the swathe of internationals on Scotland duty, a lot of burgeoning talent has nowhere to play. This was a source of frustration and anxiety for Murray, particularly when so many of his rival squads are exposed to regular elite rugby.
The 2022 Super6 featured a welcome influx of younger players with encouraging potential. A handful have taken advantage of injuries at Glasgow and Edinburgh to earn precious top-level game time. Alex Samuel and Euan Ferrie are at the forefront. The hope is, the Super6 standard rises, so that it stacks up more favourably to what is on offer in other countries.
A third pro-team is not financially viable. Investment in overseas teams has delivered limited success. Scottish Rugby generally does a good job of maximising its resources, but this remains a nagging sore.
New coaches to emerge
There are three top coaching jobs in the men's game; until last season, only one of them was occupied by a Scot. Developing coaching pathways has been a major area of focus for Mark Dodson, the union's CEO, as has giving greater autonomy to those coaches when it comes to recruitment.
Mike Blair is the most eminent example, an incredibly astute rugby man Townsend and the governing body recognised was always destined to lead a side. He ought to be Scotland coach at some stage; if not after the World Cup, then in the years to come.
It has been heartening to see Roddy Grant go to Ulster and test himself in a new environment with grander expectations. Calum MacRae is now Benetton's defence coach, building on his own Italian ventures as a player. Richie Gray's consultancy work is renowned; Clark Laidlaw remains the All lacks Sevens supremo after stints with the Hurricanes and London Irish.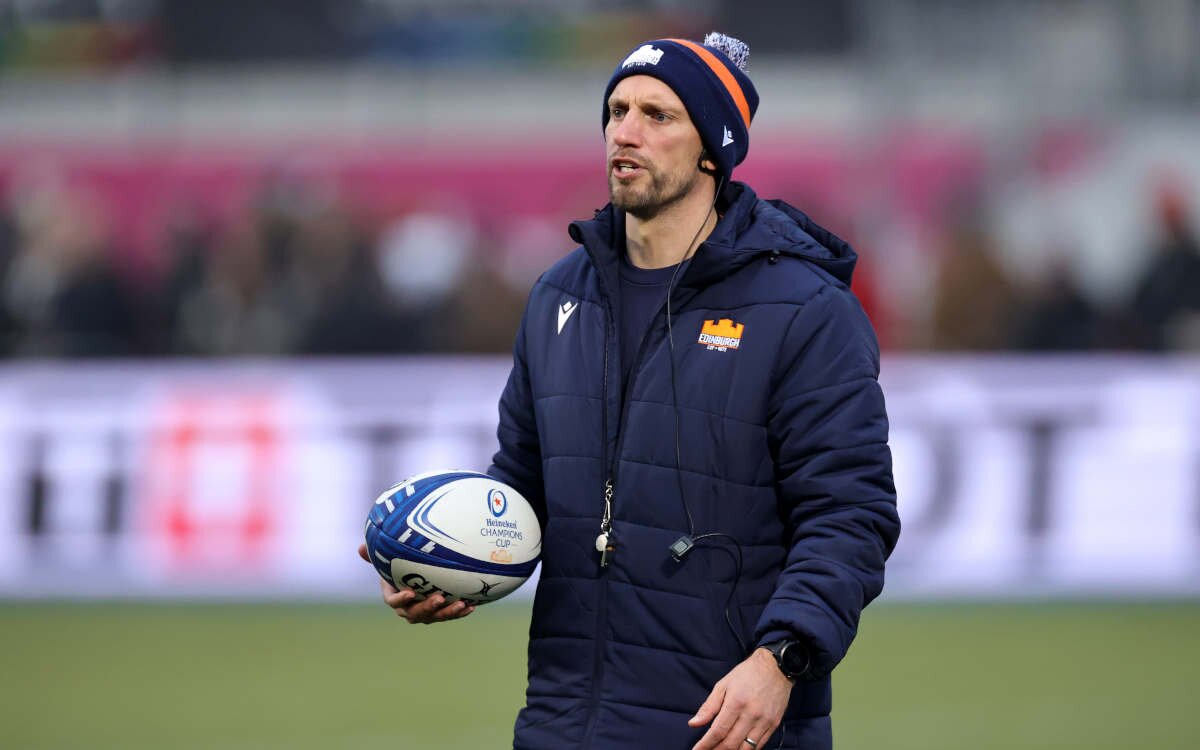 Just as with playing squads, coaching tickets benefit from overseas nous, different cultures and experiences and inputs. But with only two clubs, the core must be Scottish.
At Edinburgh, afforded more responsibility in the wake of Richard Cockerill's departure, Stevie Lawrie is flourishing. Peter Murchie and recently retired Pete Horne are held in high esteem at Glasgow. Fergus Pringle is taking the next step on the Scottish ladder having piloted Watsonians to a Super6 double, having been appointed Under-20s forwards coach. All have progressed along the pathway and more must follow.