Back
By Jamie Lyall
Scotland must embrace Finn Russell to fuel World Cup dream
For four weeks, Finn Russell has stood astride this Autumn Nations Series. His stunning omission from the Scotland squad and the outcry and rancour it fuelled. His sensational return and influence as Scotland carved out, then blew, their greatest opportunity to beat the All Blacks in 117 years. His irrepressible brilliance on Saturday when Argentina were filleted. To some, that masterful display would have exposed the folly in ever ditching Russell in the first place.
Privately, Gregor Townsend must be sick of talking about his fly-half. It is almost all the supporters and journalists and broadcasters have chased this whole campaign. The social media memes. The endless debate. The monitoring from afar of Russell's exploits in a fluctuating Racing 92 team.
In leaving Russell out, Townsend cited "form and consistency". This, of course, sparked widespread ridicule as Russell began laying waste to the Top 14, and even wider-spread anger that Townsend was seemingly incapable of managing his greatest talent, or at least unwilling to set aside their differences for the good of the team.
Russell's form in the early throes of the season, however, had not been stellar. Nor had his consistency. Both he and his coach can be stubborn, but not so stubborn as to maim each other's shot at realising their common goal.
Form and consistency. Russell is showing both again all right, perhaps in a more compelling way than ever. We are still seeing the touches of genius – goodness knows we saw plenty of them on Saturday – but we are seeing maturity in Russell's rugby too.
Blair Kinghorn had shone in Argentina in July and much effort has been invested in his promising conversion from full-back to fly-half. Townsend needed Ross Thompson in the squad to cover the out-of-window opener against the Wallabies. Adam Hastings was flying at Gloucester. Russell, well off his best in the Six Nations and yet to rediscover it in Paris, was out.
Form and consistency. Russell is showing both again all right, perhaps in a more compelling way than ever. We are still seeing the touches of genius – goodness knows we saw plenty of them on Saturday – but we are seeing maturity in Russell's rugby too. We are seeing shrewd game management and a tendency to pick his moments to press the gamble button. We are seeing graft where before, his work rate could be questioned. We saw him find Chris Harris, mid-tackle, with a sweet one-handed flip, before getting up to clean the ensuing ruck. We saw three tackles in a row during one bruising defensive set against the Pumas.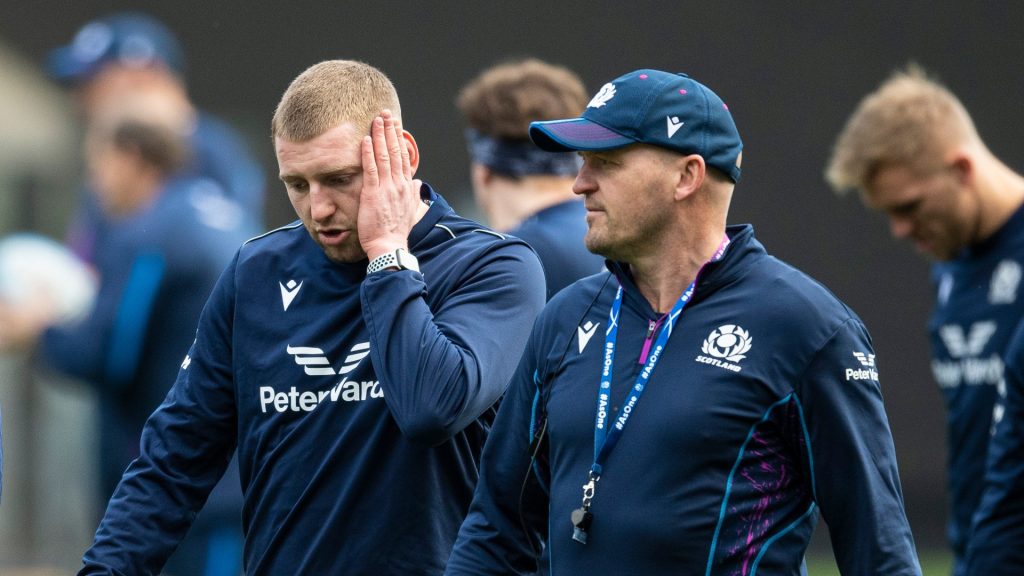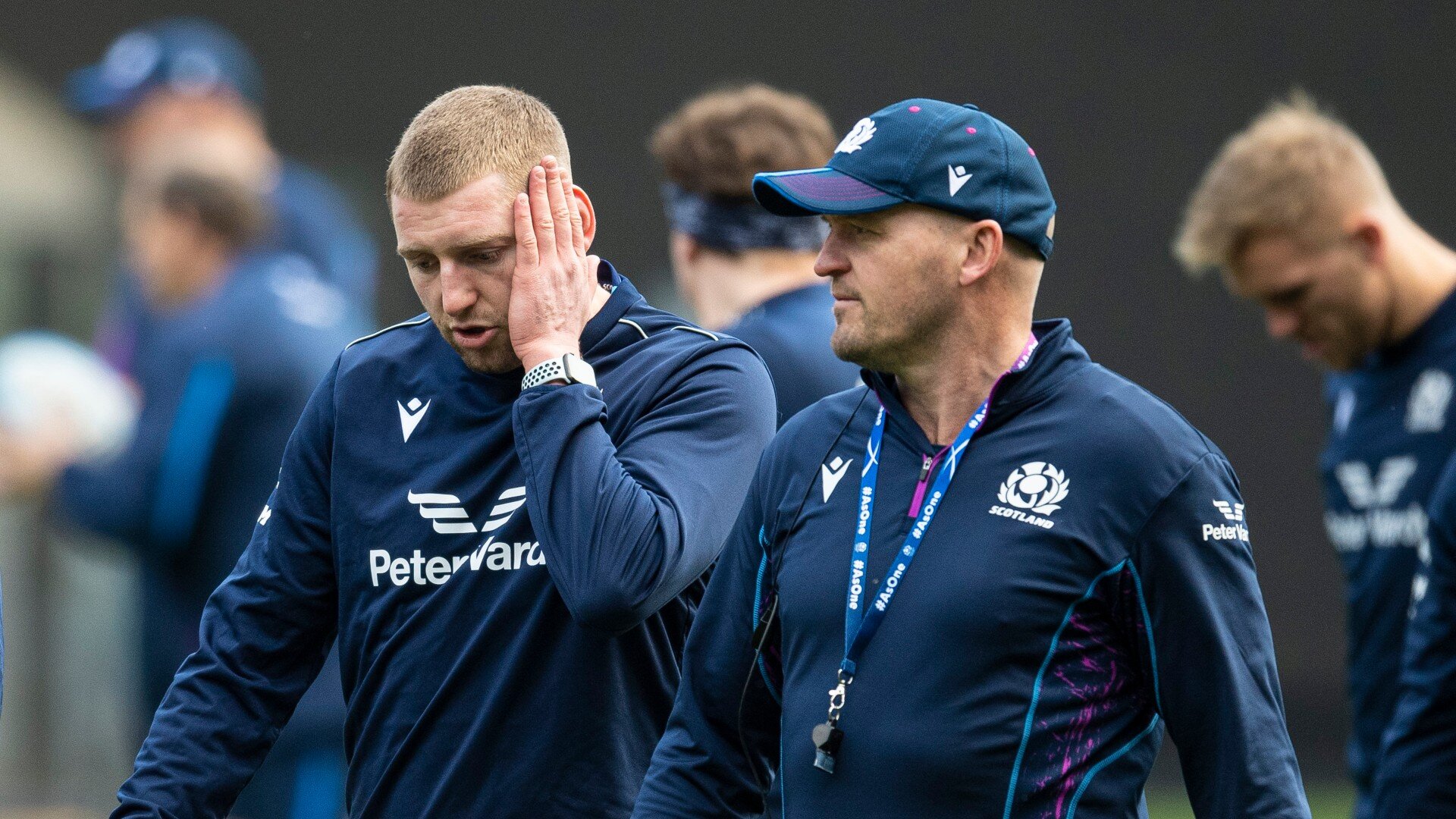 Word is, Russell has shed six kilograms since last season. He looks leaner, sleeker, hungrier. He has never been slow, but his fleetness in gliding through the Argentine midfield was beautiful.
In the lead-up to his recall, Russell had been playing fabulous stuff for Racing. There is no indication he needed a boot up the rear, but since being cut from the squad, he has scarcely put a foot wrong. The week of the squad announcement, Russell stuck eighteen points on Montpellier and set up three tries. While Scotland tossed victory away against Australia, Russell was scoring twenty-three more to sink Brive. At half-time the following weekend, Racing laboured at home to Perpignan and sent for their Scottish talisman. Forty minutes, a try, three conversions, and a penalty later, Russell had turned the tables. Heading into this weekend, he was the top points scorer in the Top 14 and one of the league's sharpest kickers with over 90% from the tee.
It is fitting that Russell should plaster his fingerprints all over the final match of the autumn. On Saturday, a seething Murrayfield was his playground. The green pasture his stage. Argentine defenders his victims.Russell had a hand, or a foot, in each of Scotland's eight tries. He has been credited with four assists, but his influence was telling in the other four too. A back-hander with his right to put Sione Tuipulotu away. A back-hander with his left to send Duhan van der Merwe crashing home. A neat little grubber that trickled perfectly into the path of Cam Redpath. He created four line-breaks and made one of his own. He beat six defenders and delivered eight offloads. He covered 92m with ball in hand from his 14 carries.
There must be no more talk of a rift between play-maker and coach. This must be the end of all the angst and all the counterproductive drama.
Scotland's attack looks so much more fluid with Russell at the helm. It is hard to explain tangibly, but it is a bit like shaving with five blades instead of two. Everything flows a bit more smoothly, the aesthetic that bit more pleasing.
Argentina were so worried about Russell's range of passing that they blitzed his outside shoulder, creating neat little gaps through which he ghosted again and again.
The great hope is that Russell, motivated and motoring, will provide his best stuff in the new championship come February, and then wow at the big dance in September. There must be no more talk of a rift between play-maker and coach. This must be the end of all the angst and all the counterproductive drama. In the aftermath of Saturday's record win, Townsend spoke glowingly about Russell. He is the man in possession of the jersey. It will take something special from Kinghorn or Hastings to rip it from him. Russell is back conducting the orchestra and all of Scottish rugby should rejoice at that.
On the whole, this was a curious autumn for Scotland and Townsend. Not a regression, but not exactly a giant leap forward either. Strip away the Russell narrative, and you are left with a campaign that should really have yielded a clean sweep. The Australia loss was an exercise in self-harm. Fiji was drab and underwhelming but safe enough. Against New Zealand, they were so good for so long, yet not quite good enough for long enough. A head-wrecker. And then a harem-scarem, card-laden beating of Los Pumas.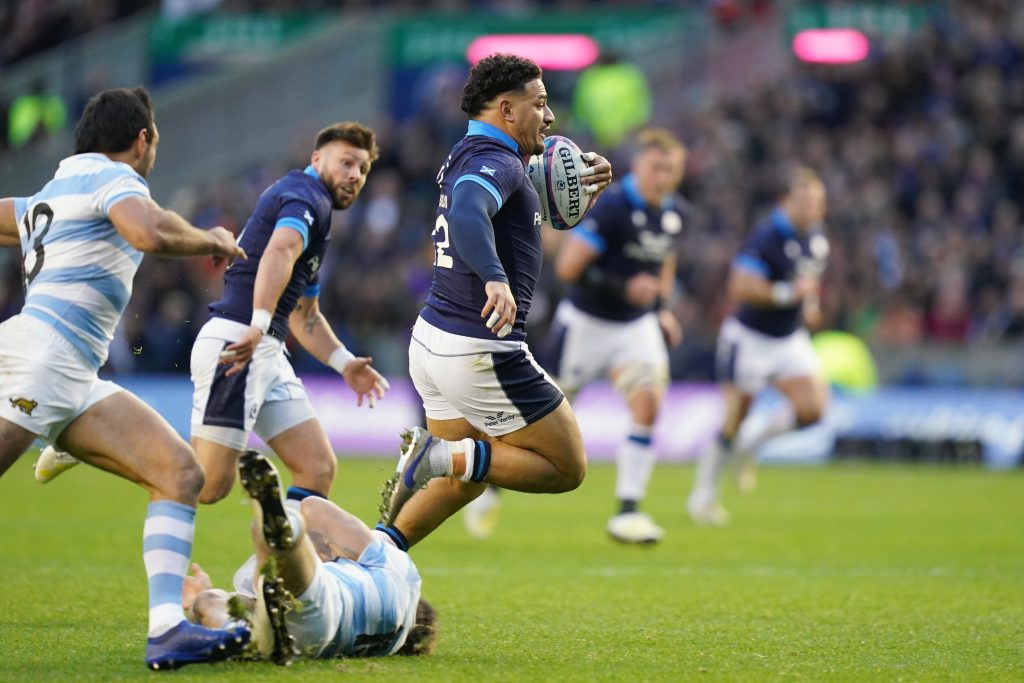 Scotland's conversion rate against the Wallabies and the All Blacks was poor. They missed the ruthlessness of the world's top teams when they entered opposition red zones. They botched two glorious try-scoring chances against Australia that would have built a handsome, likely decisive, lead. They entered the All Blacks 22 eleven times and scored only twice, leaving so many points and so many tries on the table. That proved terminal. They failed to show the composure to subdue Argentina when, incredibly, the South Americans were down to twelve players. The scoreline during that nine-minute spell was 7-7.
Discipline continues to gnaw at them too. Forty-nine penalties conceded in four games – an average of over twelve per match – is an ugly figure. It is the same rate at which they transgressed during the Six Nations. There were six yellow cards into the bargain. Scotland compounded one penalty with another against Australia, allowing the Wallabies desperately easy field position. They leaked infringements in the first half against Fiji, who threatened to, and really should have, lead at the break. In the ruinous final twenty minutes against the All Blacks, they conceded six penalties on the bounce and lost Jack Dempsey to the sin bin.Defensively, Scotland could be a little tame. The All Blacks did them at the breakdown. In the two narrow losses, the opposition got greater impetus from their bench men than Scotland got from theirs. The lineout faltered a bit too.
Nobody but Townsend saw Richie Gray's towering return to the international stage coming.
What will Townsend have learned? He has always known and acknowledged that this version of Russell not only belongs in his squad, but in the number ten shirt. Outside of him, one of the ferociously competitive midfield slots is now property of Sione Tuipulotu. The muscular centre, who bagged a double on Saturday, was one of Scotland's most impressive performers of the autumn.
The deadly little-and-large combination of Duhan van der Merwe and Darcy Graham on the wings reached new levels. Graham is utterly captivating with his fearlessness and footwork; Van der Merwe more industrial but no less effective. If you're picking a World XV right now, both would be in the conversation.
Nobody but Townsend saw Richie Gray's towering return to the international stage coming. The giant lock is playing as well in open prairie as he was during his breakthrough years as a marauding Glasgow Warrior and his excellence in the set-piece transformed the Scottish lineout.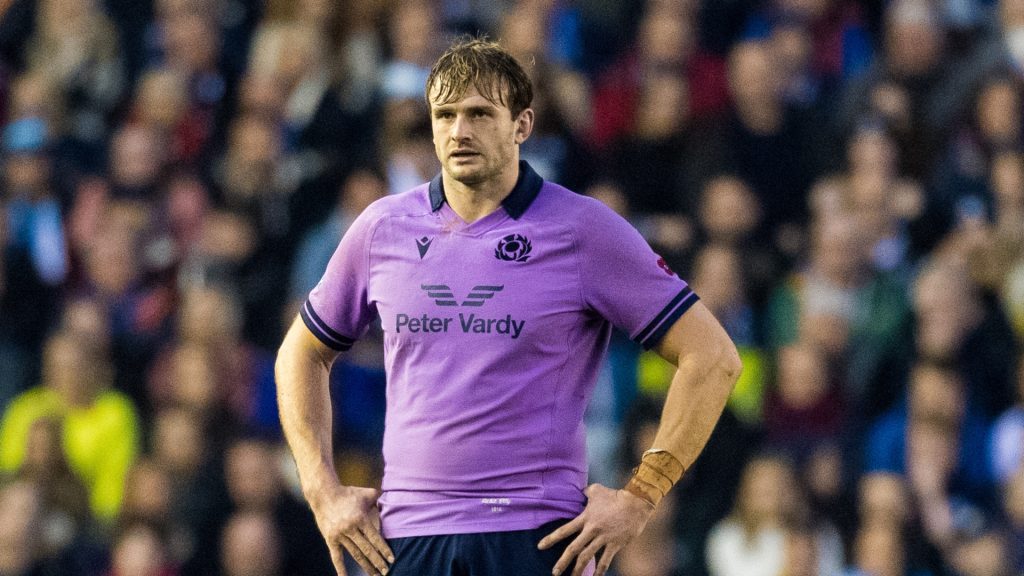 Richie Gray, 33, has made himself a key cog in the Scotland pack again (Photo by Ross Parker/SNS Group via Getty Images)
There are heavy hitters to come back into the fold. Scotland have not seen nearly enough of Scott Cummings these past few years. Rory Sutherland has a terrific new home at Ulster but a knee injury to get over first. Rory Darge, out long-term, is the coming man in the back-row. Hamish Watson, typical of a player in a brutally demanding position after a Lions year, has been more subdued than usual but his class is not up for debate. Rufus McLean is fit again and offers Townsend a wildcard option in the back-three. Ollie Smith looks every inch ready to flourish in the Test arena as the burgeoning successor to Stuart Hogg. Magnus Bradbury is hitting form nicely at Bristol after playing no part in the autumn.
Townsend has options now – more than he had a month ago – and that is a decent marker for any November window. With Scotland, though, you can never place too much faith in that promise translating to tangible success.
After all, we should be talking about four wins and a whopping autumn. It is oh-so-painfully Scottish that we are not. Positivity, for sure, but that's all it is right now, until the pressure cranks up and the mindset changes and the brutal business of championship rugby begins anew.