Mired in crisis, yet Premiership Rugby provides a joyous spectacle
The rumours and speculation about the next turn Premiership Rugby are going to take are in overdrive. With Bill Sweeney, the RFU Chief Executive, briefing journalists and rumours of central contracting, and yet more clubs about to merge, or go out of business, one could almost forget that there is rugby, and glorious rugby taking place on the pitch. With the Autumn Tests just weeks away, one hopes there is time to plot a path out of the current mire…
The product is brilliant – what about the rest?
Week on week, match after match, the Premiership delivers in spades. Strap a heart monitor to any of the fans watching any of their teams, and you'd have plenty ticking towards drama-induced cardiac arrest.
The league has been breathtaking. Take Saturday, for instance. Gloucester and Bristol sharing 59 points in a brilliantly frenetic scrap at Kingsholm, settled late by Adam Hastings. Newcastle Falcons tearing up the Gardens as Northampton Saints beat them by a point. Saracens holding on against a resurgent, Ollie Lawrence-inspired Bath.
There are storylines everywhere you look. Look at Sale, scalping Leicester Tigers at Welford Road for the first time in a year, before beating London Irish to go five from five. Bath's quest for a swift resurrection. Saracens motoring along with free-wheeling Theo McFarland and Elliot Daly. Bristol struggling to turn their galactico squad into title contenders. Harlequins, Exeter and Gloucester contesting early-season epics.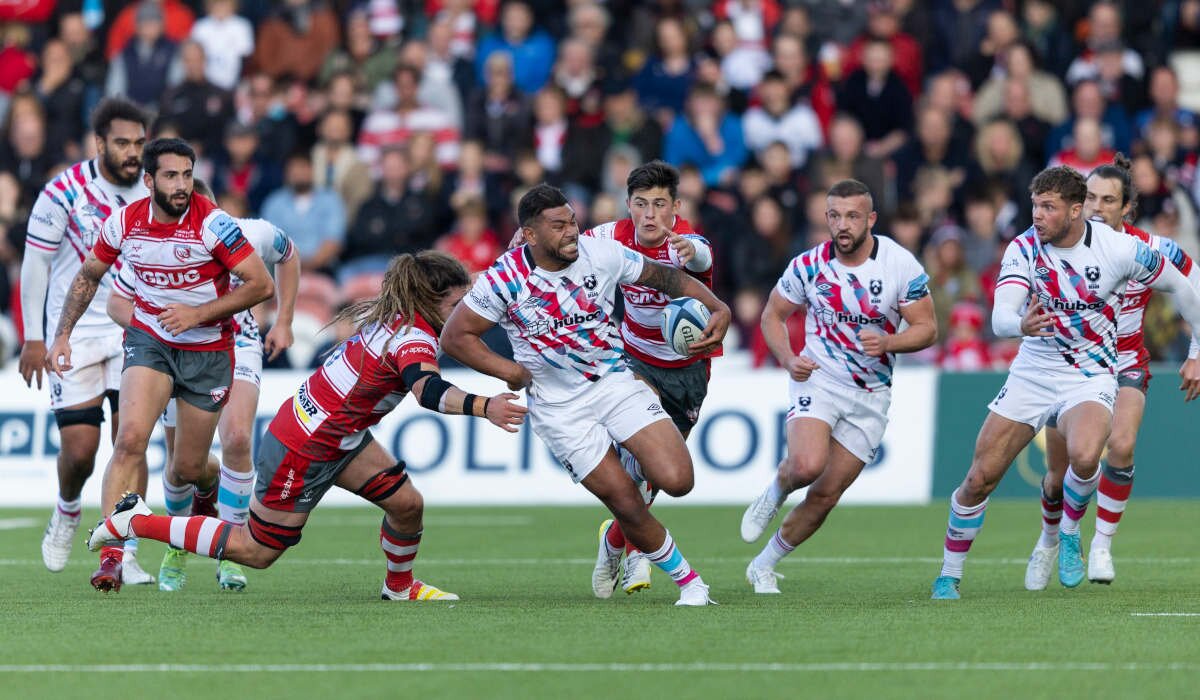 For all the turmoil and all the doom and all the upheaval off the pitch, the product is immense. Teams are playing with glorious abandon. Tries are being scored from the ends of the Earth.
We have a special game and a compelling championship to sell, if only we could sell it properly. Rugby needs dynamic, free-thinking leadership. It needs better marketing and a bigger platform. It must embrace its shining characters and have people invested in its narratives. Vanilla won't cut it. The players, and the league, deserve better.
These may be the bleakest times the English professional game has ever known, but on the pitch, the rugby shines brighter than ever.
RFU need to look at Irish model
Before we compliment the IRFU for their vision and grand plan – one that has seen them move from a laughing stock in world rugby terms to top of the official rankings – let's go back in time to the statement they issued ahead of the 1995 Rugby World Cup.
"The IRFU will oppose the payment of players to play the game and payment to others such as coaches, referees, touch-judges and members of committees for taking part in the game because the game is a leisure activity played on a voluntary basis."
Visionaries? Let's not kid ourselves.
No, the reason Ireland has become a self-sustained, well drilled, relatively successful rugby nation has nothing to do with the committee men who minded the shop back in the amateur days, and everything to do with a combination of good fortune, good timing, the emergence of back-to-back golden generations of players and, from 2000 on, some consistently, sharp decision-making by the administrators at Lansdowne Road.
Key to everything was upgrading the four provinces from afterthought to the centre of every plan going. Hard as it may be to believe now, but in the mid-90s, Leinster/Munster matches could sometimes generate three-figure crowds. This Saturday there will be around 40,000 to watch them play in the Aviva Stadium.
"No country has benefited from professionalism as much as Ireland," said Martin Bayfield, the former England lock. "They didn't have to invent regions, as Wales did. The provinces were there, the rivalries in existence. The Celtic League, now the URC, didn't exist in the amateur era, nor did the Heineken Champions Cup. Irish rugby has benefitted from those competitions; it has bridged the gap to international level."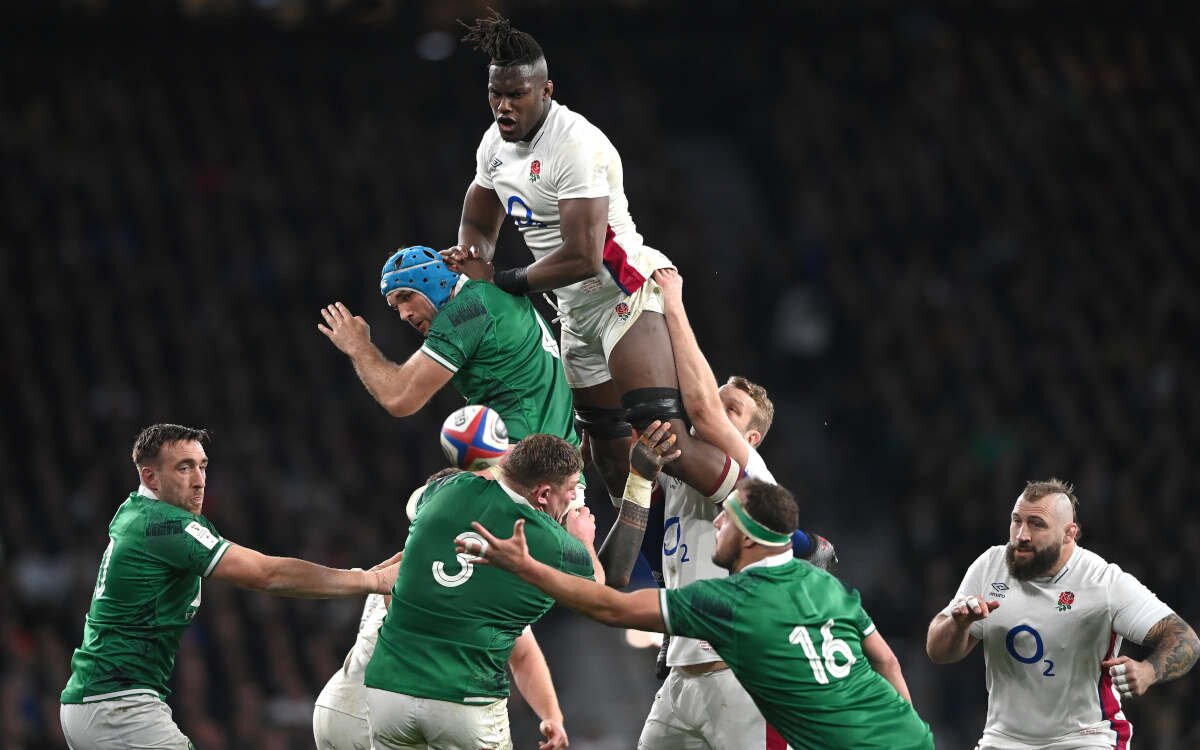 It sure has. Look at the trajectory of Irish and Scottish rugby this century. Each country has a similar playing population. However, in the 1990s, Scotland won a grand slam, reached a World Cup semi-final, won another championship in 1999. In contrast, Ireland never once finished outside the bottom two in the Five Nations that decade or indeed once defeated the Scots.
Since then, they've won two grand slams, two further Six Nations championships, an away series in New Zealand and Australia, while their provinces have won seven Champions Cups (Ulster's win was actually in 1999) to Scotland's zero. All four Irish provinces have also won what's now the URC, sharing 13 of the 21 titles between them. Just one Scottish side has claimed that prize.
In other words, the Irish system works. The idea to centrally contract their players, and silently disallow any non-Irish resident from playing for the national team, keeps the best players at home, and even if the cost of paying them is significant, the power the IRFU have in rationing their game-time allows for a Johnny Sexton to still be fresh and strong at 37.
So, should the Scots be sending delegates over to Dublin? Yes, but really there should be a queue. And top of that queue should actually be the chaps from the RFU rather than those from Murrayfield.
After Wasps' meltdown, coming on top of Worcester's, English rugby is in a crisis. You've got to remember we've also lost Richmond, West Hartlepool and Coventry from the scene, big players in their day, decades of tradition wiped away by the difficulties in running professional rugby.
Return of the Van
There is a compelling argument that Edinburgh possess the finest back-three in club rugby. In bringing Duhan van der Merwe back from stricken Worcester Warriors, Mike Blair has added frightening brawn to the brain, speed and class already at his disposal. Darcy Graham has started the season like a steam train. Emiliano Boffelli has continued his excellence from Argentina's July series and Rugby Championship. Van der Merwe slotted in as though he'd never been away. The gilded trio combined for five of Edinburgh's nine tries as Benetton were demolished on Saturday evening.
Graham has started the season in frankly ridiculous form. He is top of the URC attack charts in just about every category – line-breaks, defenders beaten, metres carried – including the most important, tries scored. In a furious second half from Edinburgh, the Hawick rapier took his tally to eight in five games.
His first was simple enough, tracking up the outside to polish off a sumptuous, off-load-heavy team move. His second, though? That was otherworldly. Graham had been hobbling a little early in the game, feeling his amply-strapped right knee. This was his fifth game on the spin and he has played nearly every second. So, with the clock ticking a minute into the red, it was astonishing to see Graham turn and tear back to cover a Benetton breakaway from deep, get himself in the passing lane and bat the spinning ball backwards. He swivelled again, and blocked the attempted hack through like Virgil van Dijk cutting out a through ball. Graham went after the bobbling ball like a terrier, toed it neatly down the touchline, burned past Manfredi Albanese and plunged home at the corner. Devastating.
Boffelli had already gotten in on the act, gliding into the line and blasting through two defenders to ground. The show belonged, though, to the returning hero. Van der Merwe has always been a box-office player, but the DAM grew giddy whenever the ball threatened to make its way to the blonde juggernaut. He came thundering off his wing over and over, punching holes in the Benetton fringe defence, before powering in for a double on his special night.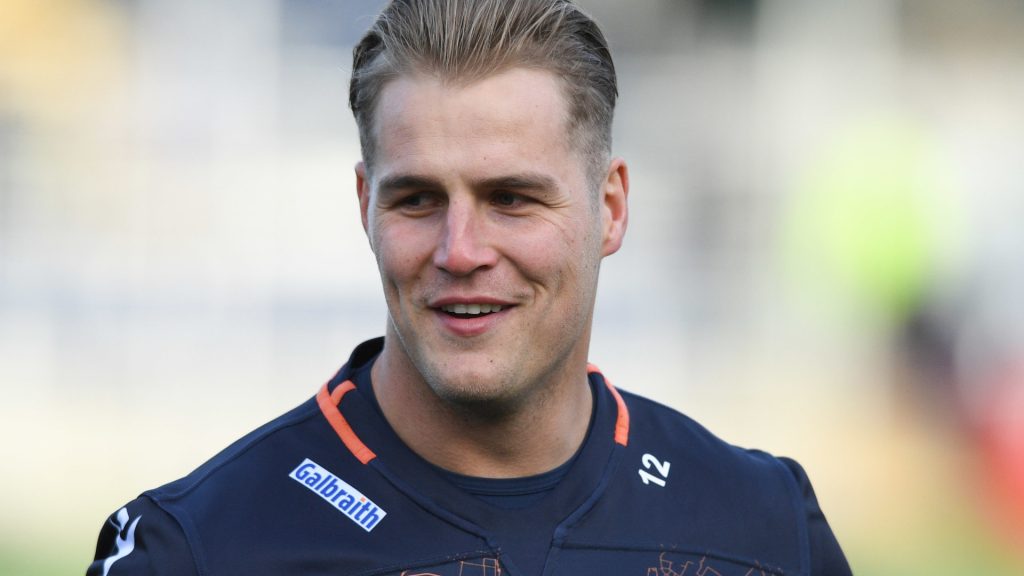 What weaponry. What excellence. And what variety. Because here's the thing: these three are not just great players, they make a great unit. Their skillsets complement each other wonderfully. Graham's relentless effervescence, dizzying footwork and searing speed; Boffelli's siege-gun boot, unflustered nature and soaring work under the high ball; Van der Merwe's raw power and deceptive pace. And remember, Edinburgh spent a fair chunk on bringing Wes Goosen north from the Hurricanes. Damien Hoyland remains a sharp operator. When Goosen returns from injury, the well of riches grows yet deeper.
The two wingers are now second and fifth on Edinburgh's all-time try-scoring chart, Graham with 30 and Van der Merwe 34. They have a way to go to catch Tim Visser, sitting proudly on 69, but at this rate, the Flying Dutchman's record is in serious jeopardy.
Professional rugby gets a case of the jitters
The reality is international rugby is the cash cow. It pays north of 80 per cent of the bills in Irish rugby according to the accounts they publish. That amount of money commands respect and allows for influence. It means they can redistribute the cash to the provinces, demand a player management system be put in place whereby guys like Sexton are covered in cotton wool and every player on their books is closely monitored, not just for injury-related injuries but also in terms of allowing them rest and peak for bigger games.
As a result, Ireland – nationally and provincially – are punching above their weight. They only ever won one grand slam in the 20the century. They've had two already this century, plus five wins out of their last eight against New Zealand, as well as wins being posted away to France and Australia (the first since the 70s) and South Africa (the first ever).
While the Premiership clubs have had some success in Europe, they should have had more, given that sport, essentially, is always a numbers game, whereby those with the greater playing populations and broadcast deals, usually end up winning the most. So far, after 27 editions of the Heineken Cup, Premiership clubs have won 10 titles, Irish clubs seven. Each nation has also had five runners-up.
Really and truly, England aren't fulfilling their potential, either at club or international level. Yes, they've won a World Cup, and seven Six Nations Championships this century, but there have been only four Championships since 2003, when Clive Woodward's team grew old, and one Grand Slam in 2016. A poor return for a country with such mighty resources.
Would it have been more had they a centralised system in place whereby, like Ireland, they had a team of analysts, monitoring the game-minutes of their star internationals? You bet they would.
Would their entire system be better served if ownership was passed from private investors to the guardians of the game at Twickenham, people who then had a responsibility to ensure every player contract was honoured? You only have to ask the players in the Worcester and Wasps squads for that answer.
Halfpenny's return could prove fortuitous for threadbare Wales
There must have been times when Leigh Halfpenny felt like packing it in. After all, he'd won 100 Test caps, been a Lions player of the Series, starred at two World Cups and won three Grand Slams, but Halfpenny, who will turn 34 in December, is made of the 'right stuff'.
Since the ruptured his ACL in a forgettable Test against Argentina in the searing heat over 400 days ago, his name was absent from most medical bulletins as he patiently worked his way back to fitness. There was the odd social media post updating us on his progress, some coaching with youngsters, such as the promising Joe Hawkins, but ultimately, no grandiose statements about coming back 'bigger and stronger'. That's not really Halfers' thing.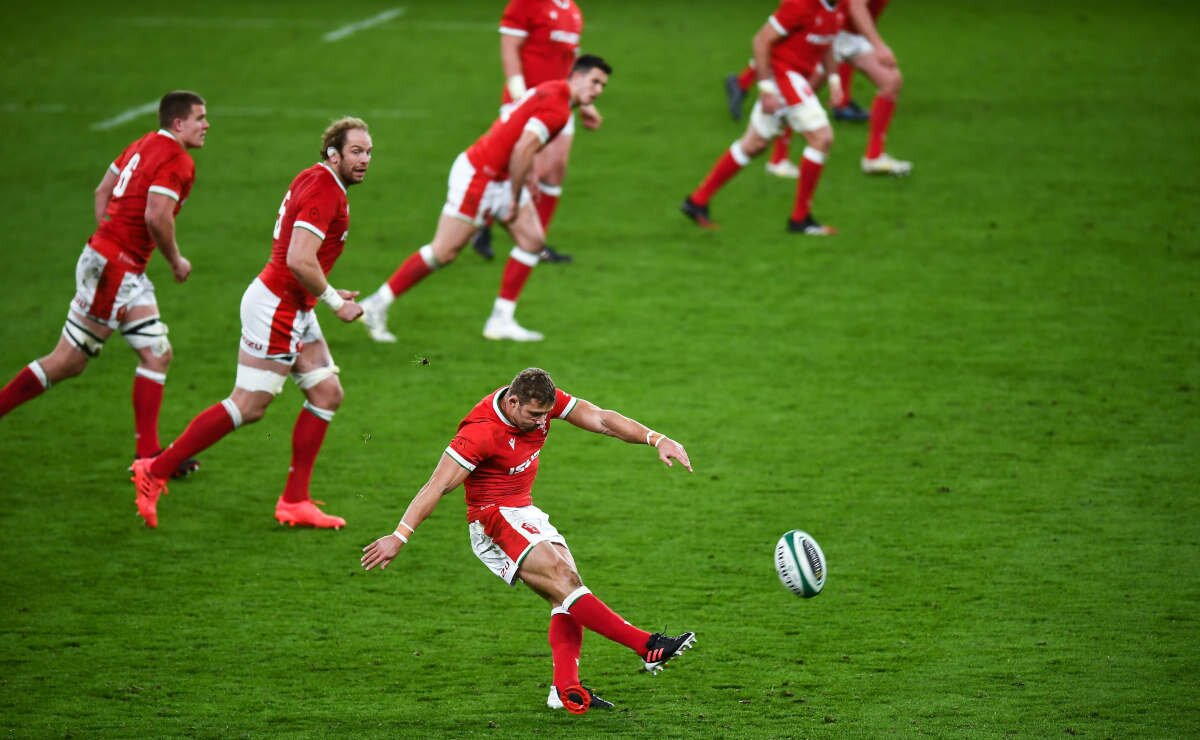 Finally, earlier this month he made his comeback, and on his third outing, against Zebre, there were signs the old composure was coming back. The Scarlets old adage 'West is Best' hasn't been apparent with three losses on the bounce, but having Halfpenny martial the backfield in the driving rain brought some comfort to those in front of him, and his unerring boot was used to drill four conversions and a penalty through the uprights.
With Liam Williams out until the New Year, and no obvious stand-in at full-back, despite having only four games back, Halfpenny may yet win his 101 Test cap against New Zealand. With the Welsh squad announcement imminent, he will have served Wayne Pivac of his timeless qualities by doing his talking on the pitch.
There will be few naysayers if he does return to the Welsh fold.
Munster wake up – it only took them a month
Well, that was much better, not just the result but also the performance. Until Saturday's 31-17 win over the Bulls, Munster were a team with as much control over their slide as a rookie skier pushed over the edge of a black slope.
Their attack lacked confidence; their pack a punch.
Suddenly a number of personnel changes resulted in a different look. They really looked like a good team on Saturday, capable of living up to the lofty expectations of their predecessors, capable of pushing a competent side like the Bulls back into their own half. In the end, they won by 14 points but deserved a much more generous margin.
Key to their victory was Joey Carbery, the injury plagued outhalf who has only played 41 times since joining from Leinster in 2018 but who finally has a clean bill of health and the chance to clock up the kind of game-minutes that should elevate his status from Johnny Sexton's stand-by to a player who can win big matches on his own, both for club and country. On Saturday, he certainly looked the part.