La Rochelle's fairy-tale story strikes a blow for the underdog
The Champions and Challenge Cup dominated the headlines this weekend, with La Rochelle upsetting the pre-tournament favourites, Leinster, with a power-packed display, coming from behind with a monstrous performance from Will Skelton. It left Ronan O'Gara with his coaching reputation enhanced and Johnny Sexton crestfallen. Elsewhere it is time for sides to take stock over the summer, with Bath looking to avoid a last place finish as the regular Premiership season closes. Next season sees trimmed down squads, with many professionals priced out of playing by swingeing Premiership salary cuts.
Here's what RugbyPass+ made of it all…
Hail La Rochelle – the Exeter of France
If you ever doubt the magic of the European Cup, if you ever wonder about the significance of a regional team winning something special, then all you will ever have to do is reset your clock to 7pm on a summer night in Marseille.
Seeing all that emotion wash over people's faces, you couldn't help get swept along with the tide. Conservative estimates have said a third of the 75,000 population had temporarily migrated to the south of France, the gentlest invasion a French city has ever known.
Their story isn't just about rugby. It is about families, their love of each other expressed through their love of a team that represents the best of them. That's when sport is at its purest, when it allows friends and families to connect or reconnect. Sport brings people together in a way little else can.
In Friday Night Lights, the NBC drama about a high school American football team from small-town Texas, there's a scene where the local radio shock jock articulates what the coach, Eric Taylor, achieved. "He healed this team and in doing so, he healed this town. This town is winning when the team is winning."
That's the power of sport, particularly in a rural setting, one that is used to business contracts going to bigger cities, that is used to bigger-name players signing for better contracts in bigger clubs. Anyone who has grown up in a place like that knows the feeling of being overlooked. If your town isn't on the tourist map, you can feel forgotten, that the by-pass around the town is a metaphor for how the world looks at you.
Rugby changed that for La Rochelle. They have been around since 1898 but have really only been a success for the last decade. There are shades of Exeter to this story, a French fairy-tale with a touch of an Irish accent to it. Deservedly they are kings of Europe. Little do they know but a thousand rural clubs, all around the rugby world, will toast their success.
O'Gara can soon take his pick
Seldom has the clamour over what a coach will do next surpassed the towering glory of what he has just done. In piloting La Rochelle to the European crown, completing the club's brilliant rags-to-riches tale, O'Gara has made himself one of the most coveted coaches in the game.
The Irishman applied to coaching the same ferocious competitiveness and meticulous planning that underpinned the success of his playing career. He has exposed himself to new environments and feasted on the wisdom of some of the best around. He went to Racing 92 as assistant and helped them to a Top 14 title, working with Dan Carter, Johnny Sexton and Joe Rokocoko. He went to the Crusaders under Scott Robertson and won two Super Rugby gongs. He moved back to France to become Jono Gibbes' head coach La Rochelle and took the team to two finals last year, before Gibbes left and O'Gara conquered Europe. His fourth major honour in eight years since hanging up the boots.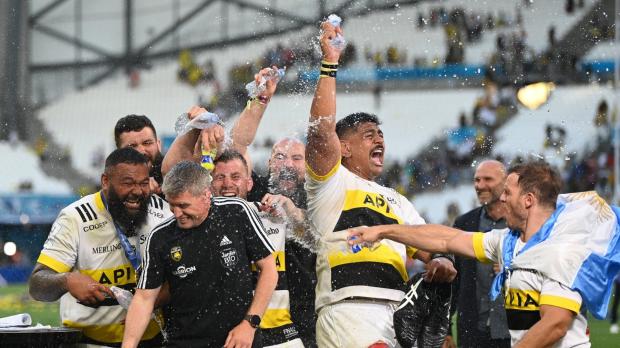 Here's the thing about O'Gara: he is wonderfully accessible. He still writes regular columns and contributes to podcasts in the Irish media. He takes time to answer questions and enlighten journalists. He speaks brilliantly on the game to the lay public, and to the players he must inspire. Many have talked, in the aftermath of Saturday, about the detail of his pre-match speech, the belief he inspired in them when they trailed at half-time, and the straight-talking doses of reality he has, on occasion, felt compelled to deliver. It's a winning combination.
O'Gara's contract runs to 2023 and he is in no rush to leave the rugby-infatuated port city. He called the Champions Cup triumph "the start of something special" rather than the last stop on a long journey. As the international merry-go-round judders into gear after the World Cup, Eddie Jones prepares to leave England, and moneyed club owners gaze enviously at the exultation erupting all around La Rochelle, pretty soon, he will have his pick of offers.
Botia's beautiful redemption 
Amidst all the pageantry and all the euphoria and all the elation of La Rochelle's gutsy triumph, one image stands proud above the rest.
As the spent players strode around Stade Velodrome bathing in the adulation from the stands, Levani Botia, the Fijian titan, took off his boots, clambered over the hoardings and handed them to a young fan. She wept as the two embraced and the studded tools of rugby devastation were passed over.
Of all the tales in that La Rochelle squad, Botia's is perhaps most compelling. A year ago, he was sent off for a bruising high shot on Maxime Medard, the first player to be dismissed in Europe's biggest club game. O'Gara had been readying his behemoth in the days prior, knowing Botia was short of game time after injury, and admitting afterwards he had revved up the centre too much. Botia left the field distraught and on the verge of tears.
But they don't call him the demolition man for nothing. Off the bench in Marseille, he laid waste to Leinster with the verve and directness of his play. The ferocity of his carrying hurt the Irishmen in those palpitation-inducing final moments. And there were more tears, alright, only for the glee he embodied and perhaps the redemption he felt.
Brutality mixed with humility; snarl melded to softness. This was Botia's day. It was La Rochelle's day. And it was that girl in the stand's day. A moment of class to cap a phenomenal story.
Bath cannot repeat their annus horribilis
When Ed Griffiths swooped into Bath six months ago, he was seen as a Red Adair figure. Someone to douse the fires from what had been a calamitous season for the highly-decorated West Country men. When the news dropped that Griffiths had left the club after a duel with Stuart Hooper late last week there was consternation and disbelief from their fans. Griffiths is a contentious, divisive figure, but he is regaled by those who have worked with him, for his sharp brain, can-do attitude and lateral thinking.
Reports emanating from the club suggested his methods had put noses out of joint. Trying to marginalise Director of Rugby Hooper by leaving him out of meetings, signing players without consultation and spiriting the squad away to the South of France without inviting the coaches led him on a collision course with those who had been part of the dilapidated furniture at The Rec for years and Tarquin McDonald and Bruce Craig, when forced to choose, backed their historical bonds. It makes you wonder quite what Griffiths' remit was and if it was really worth appointing him.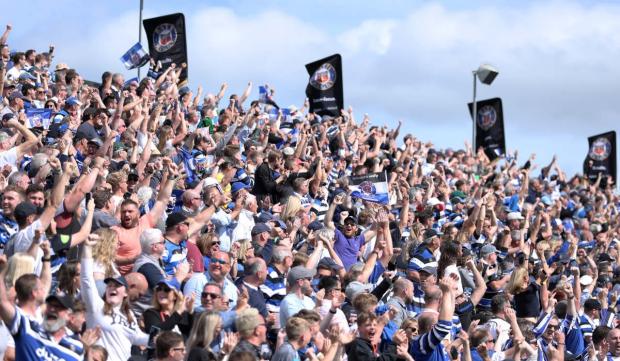 A new set-up was promptly announced with Hooper appointed General Manager, and answering in to incoming head coach Johaan van Graan.
Fans have been left furrowed brows at the latest palaver off the pitch when they are still reeling from losing 64-0 to their bitter rivals Gloucester. Indeed, they will battle it out with Worcester Warriors for the ignominy of not finishing in bottom place having shipped 101 tries (an average of over four a game), thankful that relegation has been shelved for two seasons.
With a glut of talent leaving, including Taulupe Faletau, Danny Cipriani and Anthony Watson, this has been a 'dark' season for the players who will be desperate for a reset but to sweep this season's horrors under the carpet would be folly. Accountability is required and it cannot just be Griffiths who was a square peg to fit in a round hole. Bath's annus horribilis cannot be repeated.
Curse of Skelton strikes again
You may not remember Brad Thorn's brief sojourn with Leinster. Well, it ended with a Heineken Cup. You may not recall Nathan Hynes' time in Dublin. He too helped the province land club rugby's greatest prize.
We could delve further into the archives. Rocky Elsom had a transformative effect on an underachieving team in 2009, Isa Nacewa was so influential in his time at Leinster that he ended up taking the kicking duties off Johnny Sexton in the 2018 Champions Cup final. Imagine.
Now imagine something else. Since that win in 2018, Leinster have come unstuck four times in Europe, twice against Saracens, twice against La Rochelle. Will Skelton, once of Sarries, now relocated to the Atlantic coast, has been their kryptonite. Somehow, Skelton dragged his barely fit body across 80 minutes of searing heat on Saturday, clearly the game's most influential player.
And it makes you wonder why Leinster didn't go after him when he left Sarries. So often they have made astute overseas signings, but this time they didn't possess a vision of the future. No doubt Skelton is a signing that costs a few quid. Some investments are worth it, though. Elsom, Thorn, Hynes and Nacewa proved that. Sometimes you just find the money because where there is a Will there is a way.
Uncertain times for rugby's professionals
There was a sobering report from Nik Simon in yesterday's Mail on Sunday. It said the RPA (Rugby Players' Association) has as many as 70 players desperately looking for clubs for next season, with Mike Brown, Joe Simpson, Nick Auterac and Rob Miller name checked. This influx of talent on the open market is unprecedented and a direct result of the Premiership's decision to cut the salary cap from £6.5m to £5m for the next two season to stem the almost ruinous effects of the pandemic on their accounts. Numbers floated about include £100m in the red over the last four seasons (domestic rugby wasn't in rude health before the pandemic).
There has been a steady flow of players to the URC, where only Zebre, Dragons and Connacht have smaller budgets than the Premiership clubs.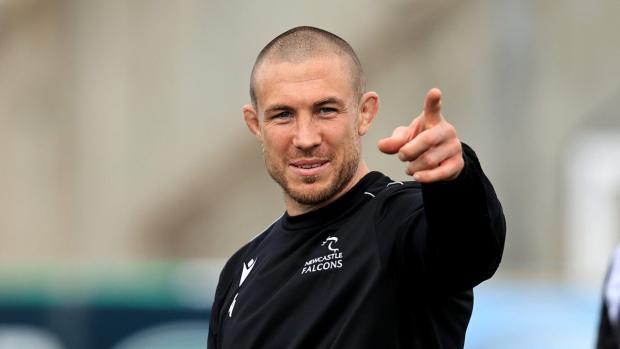 It's a difficult situation. Many financial projections for the financial health of the domestic league was made in the depths of the pandemic and constant reappraisal is required as to how budgets will look in the mid-to-long-term. While the impact hasn't been profound, as yet, some in the game feel it could be catastrophic in the year's to come for English club ambitions, with no teams in the Champions Cup for the past two seasons, the portents do not look favourable.
For players of a certain age, two years will be too long to bide their time and drop down a level or take up a part-time job – they need financial security now. Alas, for some, this is not forthcoming in a marketplace where loyalty is being questioned on both sides; the clubs and the players.