Back
By Bryn Palmer
Jock Bok
Can a rugby heart pump and pulse with the same patriotic fervour for more than one country? Or a country other than where a player was born or brought up? If that heart resides in an individual like John Allan – born in Glasgow, where he lived until he was eight, but raised in South Africa, which became home – the answer is unequivocal.
As Allan describes himself as "a man with two hearts", he perhaps has a unique perspective. "My first one, my Scottish one, is where my passion comes from," he said. "My second one, my South African one, is where my character comes from."
Now 56, Allan was the original 'Jock Bok', winning nine caps for Scotland and then 13 more for South Africa in the 1990s, before World Rugby tightened their rules on players representing more than one nation.
As two more South African-born players swelled Scotland's ranks on Friday, Edinburgh's outsized wing Duhan van der Merwe and Glasgow's peroxide prop Oli Kebble making debuts for their adopted nation against Georgia, Allan could perhaps understand some of the emotions swirling around both players better than most.
Kebble said beforehand it would be "an honour" to play for Scotland. He would be "absolutely thrilled", even if neither player – when the prospect of wearing the thistle first presented itself – would have envisaged running out at an empty Murrayfield for their entry into international rugby. Joining up with Scotland was "one of the proudest moments of his career" for Van der Merwe, who seemed genuinely moved after Friday's game as he reflected on a "very emotional day". Family and friends in South Africa were invited into the Murrayfield dressing room via Zoom as the players were presented with their first caps.
It doesn't matter where a player grew up; it matters what they want. I was always 100 per cent committed whoever I played for. My school, my club, my province, my country – Scotland or South Africa.
There will be always be sceptics where the thorny issue of eligibility and national identity in rugby is concerned, but there seems little reason to doubt the sincerity of either player.
"Ultimately it depends on each individual," said Allan. "It doesn't matter where a player grew up; it matters what they want. I was always 100 per cent committed whoever I played for – my school, my club, my province, my country – Scotland or South Africa. It was exactly the same.
"Growing up in South Africa, I was fast-tracked quicker than they [Van der Merwe and Kebble] were, as they had a three-year qualifying period. Some of the other Scotland guys play in France or England or Wales or wherever, but they were born there so they can do that. These guys are actually living in Scotland, they have Scots all around them and will have that same sense of passion and commitment. I have no doubt when they put that jersey on, they feel very Scottish. They will do everything in their power to make sure Scotland win. Obviously, it is their careers now but, whether you are professional or amateur, it is the same. The moment you put that jersey over your head, you give 100 per cent commitment, dedication, determination and desire."
We are hardly in unchartered territory here, of course. Of the 40-man squad head coach Gregor Townsend named for this autumn series, 18 were born outside Scotland – six in England, five in New Zealand, four in South Africa and three in Australia.
With only two professional teams, the country has never been shy of looking beyond its borders for eligible talent as it seeks to retain a place at international rugby's top table. "For what they have, compared to any other country in the world, Scotland do superbly well," said Allan. "But that doesn't pay the bills – you have still got to win."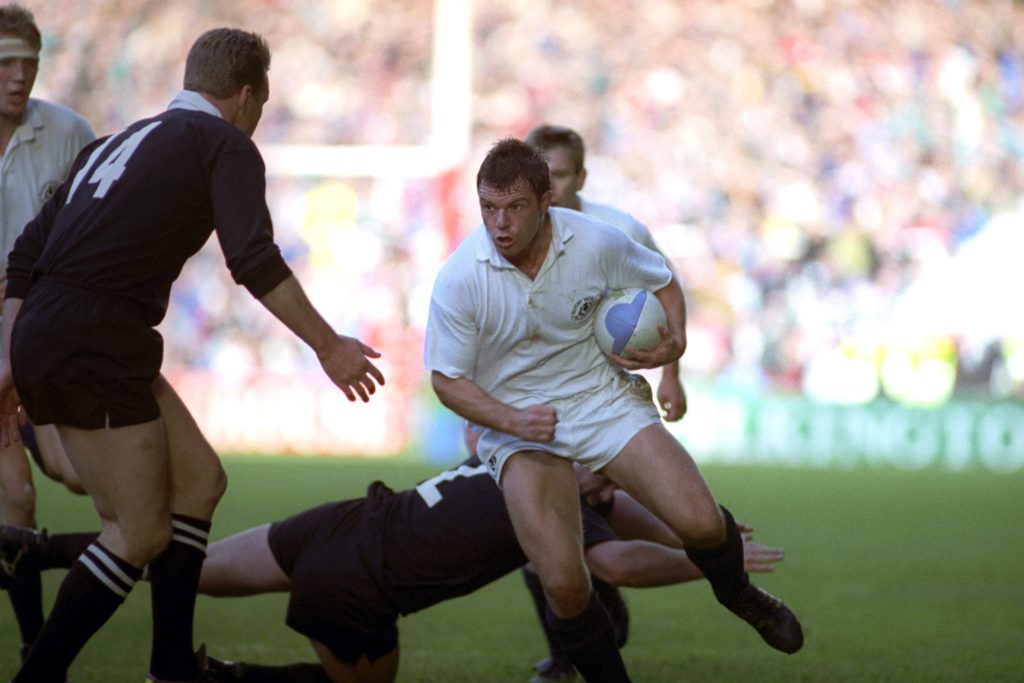 Van der Merwe and Kebble are following a path trodden with varying degrees of success in recent times by the likes of Josh Strauss, WP Nel, Allan Dell and Cornell du Preez. Strauss may have resembled an extra from 'Braveheart' but rarely looked the part on the field. Du Preez, back in the squad, has yet to really convince. Nel and Dell prospered, even if Nel, at 34, is no longer the first-choice tighthead and Kebble's availability has contributed to Dell's omission.
Both new additions unquestionably add abrasive, physical attributes to the Scottish cause. Both have lived in the country for three years and are likely to be joined next month by compatriot Jaco van der Walt, the Edinburgh fly-half who has already been invited to train with Townsend's squad prior to becoming eligible. Edinburgh prop Pierre Schoeman, another handy South African-born operator, qualifies next summer.
"People coming from different backgrounds and styles of rugby will always enhance the team," said Allan. "In my day, I used to tell Jim Telfer about the different scrummaging techniques we used in South Africa and even when I retired, I used to fly back to Scotland and help them.
"You have got to expand your mind and buy into different concepts from different places. I think it's a great thing. Obviously you can't play for two countries now like I was able to, but the good part about that is you have got to pin your hat on one country and focus on giving everything you have got – all your knowledge and your heart – to that country."
Had I not come to South Africa, I would probably be in jail. Indirectly, it saved me at the end of the day.
Allan's own journey to international rugby took many a winding road. It owed much to fortune, resilience and timing. Born in Glasgow's East End, Allan grew up in Garthamlock, a neighbourhood rife with gang warfare in the late 1960s. Allan was in a gang himself, from the age of five. His mum's family were Celtic supporters; his dad's side were Rangers. "I understood from an early age the differences between Protestants and Catholics and why people were fighting. Had I not come to South Africa, I would probably be in jail. Indirectly it saved me at the end of the day," he said.
When his father's work in the city's great shipyards dried up, the family decided to emigrate. The choice was Canada, Australia or South Africa. His mother had an aunt in Durban, so they went there. "I thought South Africa was going to be like a jungle and I'd be living with the animals," said Allan. "I was practising all my Tarzan moves. I had no idea."
The "soccer-mad" boy never played rugby until he got to Glenwood High School, where it was compulsory. He resisted initially, but in his second year he told his father he didn't want to play soccer anymore. "My dad said, 'I will never come to watch you play rugby ever'." Allan senior only relented when his son was made captain of Natal's Under-20s team. "From that day onwards, he became my biggest fan. It was his dream that I played rugby for Scotland. He kept saying, 'You should go back and play for Scotland'," he said.
Allan was already fanatical about watching his native country in the old Five Nations. But it wasn't just about Andy Irvine and company. "Bill McLaren was my hero. I just loved the way he commentated. That is where my passion for rugby grew, and my passion for Scotland. At the same time, growing up in South Africa, everyone dreams about being a Springbok," he said.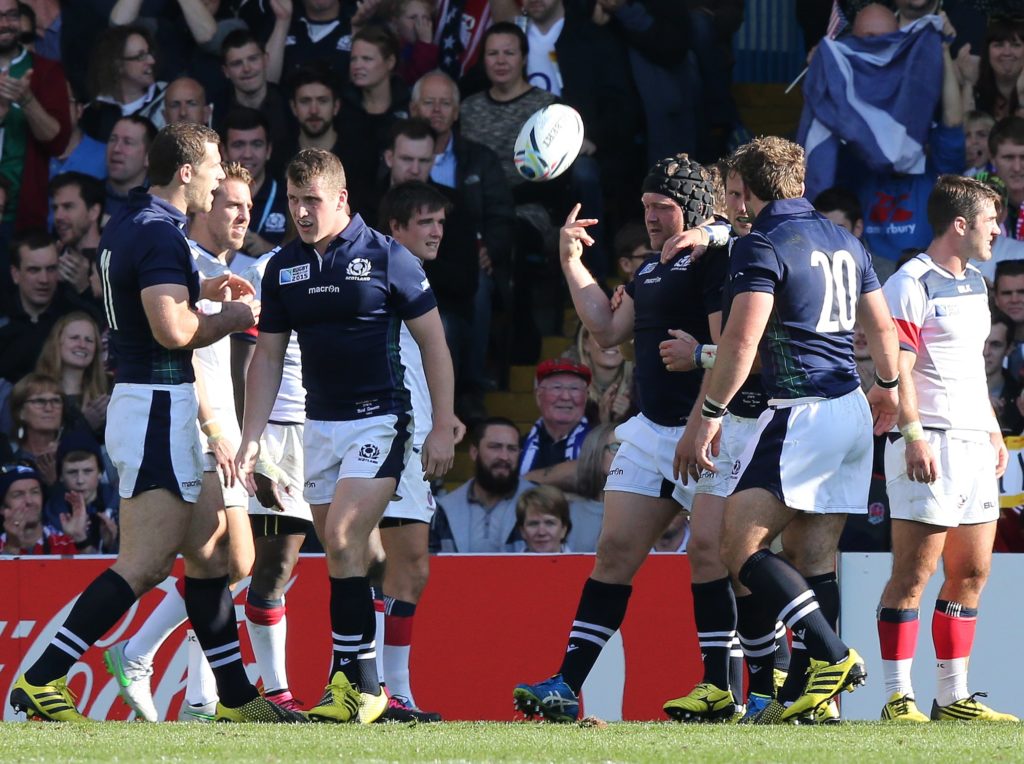 Fast-forward to 1989 and the doyen of rugby commentators was to indirectly play a role in Allan's career heading down a particular route. He found himself pitching up at Edinburgh Academicals following two years of national service – playing for the South African Defence Force – and a devastating setback when he snapped his knee ligaments in his first game back for Natal. He was told he would never play rugby again. But after a successful operation and timely inspiration from Natal physio Joyce Morton, who told him, 'John, your mind decides whether you can play again or not', he got himself fully fit and on a plane to Edinburgh.
During his recovery, he met an old Accies player who suggested Allan would find a warm welcome at Raeburn Place. A convivial reconnaissance trip had confirmed that impression. With South Africa still in the international wilderness under apartheid, Allan gave himself two years to try to make the Scotland team and the 1991 World Cup.
In the event, it took barely a few days to put himself on the radar. He arrived on a Tuesday. David Sole had been picked to play for the French Barbarians so would miss Accies' game at Hawick, then the Scottish champions, on the Saturday. Their other loosehead prop and hooker were relatively small, so Allan's greater ballast might help. Did he fancy playing?
It was the first time Accies had ever won at Hawick and I got man of the match but my goal playing that game was just to impress Bill McLaren.
"I said, 'Hawick – isn't that where Bill McLaren's from? I will play if I can meet Bill McLaren. No problem'." They met for coffee pre-match and "clicked straight away". McLaren had "hundreds of questions" about rugby in South Africa. Allan was dragged away just in time for kick-off, but not before he arranged to join the great man for a beer afterwards.
"It was the first time Accies had ever won at Hawick and I got man of the match but my goal playing that game was just to impress Bill McLaren." The 'Voice of Rugby' wasn't the only interested observer, as it turned out. As the pair resumed their chat in the bar post-match, two other gentlemen joined them and started talking to Allan.
"I was having a great time, talking to my hero, and I was sort of listening to them, but just trying to be polite. Afterwards Bill said to me, 'Do you know who they were?' I didn't have a clue. 'That was Ian McGeechan and Jim Telfer, the Scotland coaches'. 'Oh shit, what did they say?' 'Well they asked if you are available to play for Scotland and you nodded, so…'"
Three weeks later, Allan was called up to the Scotland 'B' squad and selection for the 1990 Five Nations followed. He sat on the bench, covering for Kenny Milne, for the entire campaign, culminating in that tumultuous Grand Slam-clinching victory over England.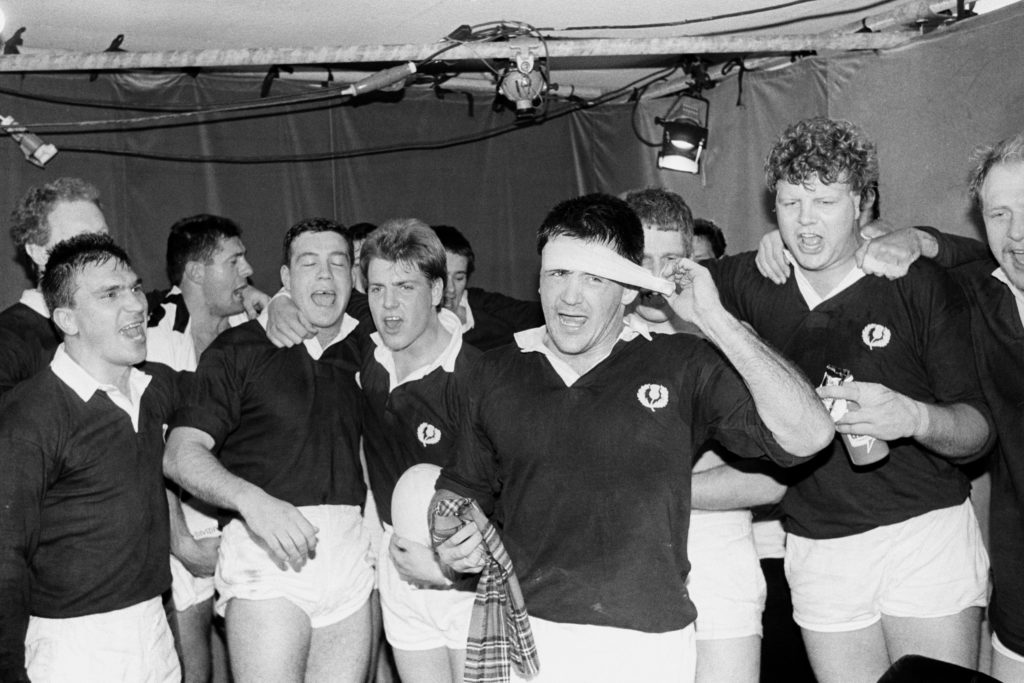 "I'll never forget my first game, all holding hands in the changing room afterwards singing 'Flower of Scotland'. I had to learn the words quickly, especially when you're holding Jim Telfer's hands! Then when everyone sang it before the England game for the first time… well, that's when I realised passion can overcome talent."
His debut came on tour that summer, against the All Blacks in Dunedin. But his presence in New Zealand was not without controversy, given attitudes towards South Africa at the time. "There were some protestors outside our hotel making noise with placards saying, 'Allan hooks for apartheid'. The Scottish players chased them away. I stayed inside; I wasn't getting involved in any political bullshit. But I respected the fact my team-mates felt something for me. They called me 'Jock Bok'. They reckoned I was confused!
"When I first got picked to play for Scotland, I phoned my folks and my dad was in tears, because it was his dream. I was over the moon too because I had set myself goals for life and I was about to achieve one of them. When I played for South Africa and first got picked to start, I was sharing a room with Joel Stransky. They gave you your jersey on the Friday night and I slept with my jersey on that night. I didn't phone anyone. It was my dream; it was more personal to me."
Uli stood up and said I was a traitor for playing rugby for Scotland and I should never be picked.

John Allan on rival Uli Schmidt's reaction to his Springbok call-up
With an impending marriage and the offer of a permanent job, Allan had returned to South Africa in 1992. He was voted the No1 hooker in the Currie Cup as Natal won the competition and touted for a Springboks call-up, with South Africa poised to re-enter international rugby after years of isolation with a tour of Europe. Bulls hooker Uli Schmidt, who Allan knew from his Army days, had pulled out, but didn't make life easy for his rival.
"Uli stood up and said I was a traitor for playing rugby for Scotland and I should never be picked. At that time South Africa Rugby was still run by the Broederbond and was Afrikaans-dominated. They didn't pick me; they picked a prop instead and changed him into a hooker. That was a slap in the face." The following year Schmidt and Allan were both selected. He asked Schmidt about his previous comments. "'John, do you think I'm stupid?' he said. 'I wasn't going to give you a leg up. I knew I was coming back so I'd rather they promoted someone who would be easier for me to take out'. I learnt that lesson the hard way."
Allan's second Test debut in July 1993, three years after his first for Scotland, saw him come on as a replacement against Australia in Sydney. A first start for the Boks, against Argentina in Buenos Aires, followed that November. Packing down next to him was Oli Kebble's father Guy, who was making his own debut.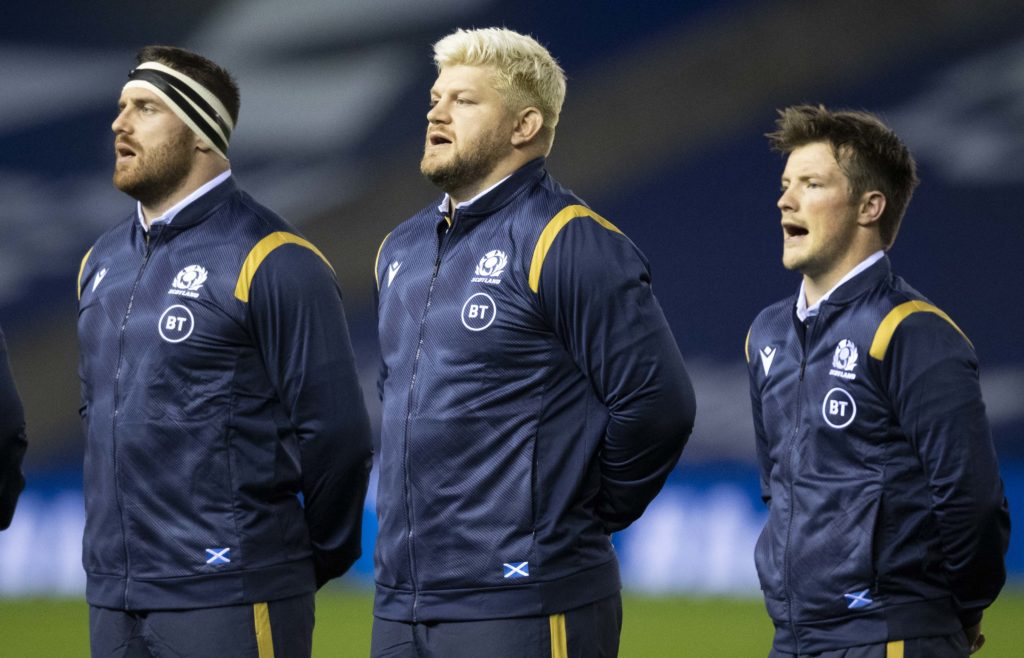 "I watched Oli playing for Glasgow against Scarlets the other week in the PRO 14 and when he scored a try, I phoned Guy and said, 'He's got far better skills than you had!' Scotland need players who can broaden their horizons and players like Oli and Duhan will strengthen the squad. But they have obviously got to keep it within certain boundaries so they continue to give opportunities to people who grew up in Scotland, otherwise there will be no home-grown heroes who have come through the system."
The Allan family horizons show no sign of narrowing. For those who might question whether someone born and brought up in South Africa could feel truly 'Scottish', Allan cites the example of his own son, Connor.
Allan said: "When he was three years old, he watched me play a game for Scotland – on old VHS tape – and from that day onwards, he said 'Dad, I want to play rugby for Scotland'. He has never wavered. He has spent his whole life in South Africa. You'd think he wants to play for the Springboks. But his dream is to play rugby for Scotland. He has never even mentioned South Africa. It is the person who decides. I have never pushed him."
Now 21, Allan junior is poised to complete his degree at the University of Stellenbosch, one of South Africa's great nurseries for future Test players, and has played at the prestigious Craven Week, a nationwide showcase for young talent on the way up.
Connor moulds himself on Henry Honiball. He is a demon tackler and a strategist more than a ball player. He's got a chance of playing first-class rugby.

John Allan on his son, Connor (cousin of Tommaso Allan, the Italian fly-half)
"He has got his work cut out, but he is hanging in there. I wouldn't say he is their star player but the passion is there and he wants to do it. Those are the ones, I believe, who come through. He has seen his cousin Tommaso (Allan) play for Italy. It is up to him," he said.
As a former hooker, Allan refrains from offering technical advice to his son, a fly-half. He leaves that to Dick Muir, a hard-nosed centre who won five caps for South Africa in 1997 and has held coaching roles with the Sharks and the national team. "Dick believes he could go all the way. Connor moulds himself on Henry Honiball (the ultra-physical fly-half who steered the Boks to 17 wins in a row from 1997-1998)," he said. "He is a demon tackler and a strategist more than a ball player. He's got a chance of playing first-class rugby. Whether he goes a step higher depends on his dedication and whether he's in the right place at the right time."
A chip off the old block? Don't be surprised if Allan junior pitches up in Scottish club rugby sometime soon. "He is going to Scotland and he has got no return ticket," said Allan. "The moment he gets his honours, he is on the plane to Edinburgh. He is young, he has time. As long as he does some work while he's there and it doesn't cost me too much!"
For the man with two hearts, one can imagine the emotions if Allan's son ended up playing for his father's native country, rather than the boy's own. Scotland or South Africa? It's the thread that runs through Allan's life. What happens when the countries play each other?
"It's the best day of my life," he grins. "From the moment I wake up, I know I am going to win. It's my attitude the whole day – I am a winner. I sing both anthems and shout for both teams. It doesn't matter who wins. Anyone I'm with knows it's the happiest day of my life."
More Scottish stories
If you've enjoyed this article, please share it with friends or on social media. We rely solely on new subscribers to fund high-quality journalism and appreciate you sharing this so we can continue to grow, produce more quality content and support our writers.