Back

By Garry Doyle
Is Hugo Keenan the world's best full-back?
Hugo Keenan was barefoot, still kitted out in his Ireland jersey, the Dunedin winter biting into his bones. We spoke in the concrete corridor that circled around the Forsyth Barr Arena, gusts of wind periodically whistling its way past us.
We actually cut the interview short when he started to shiver – yet it isn't just the weather that marks the Ireland full-back out as a cool customer. He's 26, has played the All Blacks four times and won three.
"We can match anyone," said Keenan confidently that July evening.
There's evidence to support his assertion. South Africa, England, Wales, New Zealand, Japan and Australia have been beaten since the last World Cup. That's six of the quarter-finalists from that 2019 tournament.
"Yeah, but we can be better," Keenan said in that freezing corridor, eyebrows raised, a half-quizzical look on his face, wondering why a big deal was being made out of a test win. "I mean we could have put a few more points on New Zealand today, we weren't actually that clinical. There's no point in settling for something when you know there's more in you."
The world's most in-form full-back never has.
You might not know this but when he was 14 he couldn't even make his school third XV, named among the replacements for Blackrock's Cs. So this is a story of a typical late developer, one whose early priority was football, who wore a Chelsea shirt with Duff 11 printed on the back.
The turnaround came before his 15th birthday when a ten-a-side charity tournament brought him into contact with a collection of the best players his age, when that gliding running style, that ability to identify space and time his passes made people take notice.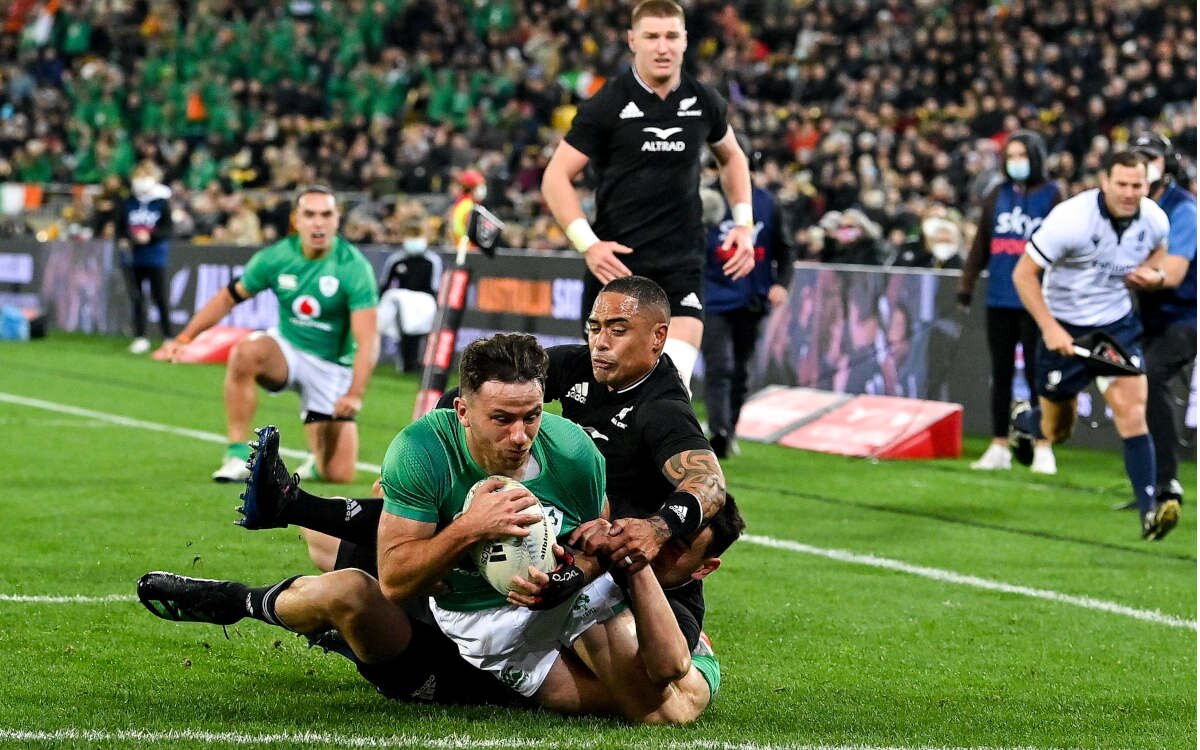 By his senior year at school Ireland's No1 full-back still wasn't considered good enough to start in that position for his school team, the coaches preferring this young kid called Joey Carbery. Still, he was showing enough to earn a place on the team, as a wing, enough to persuade Ireland's Under 20s to take him to a junior World Cup.
He was in good company. James Ryan was on that 20s team, Andrew Porter, too, as well as Jacob Stockdale, Will Connors, Max Deegan. Yet Keenan was the only player to start all 10 games that season, as they reached a World Cup final.
"Hugo's a freak when it comes to his recovery (after a game)," says Conor O'Brien, a team-mate on that 20s team, and later a neighbour when they played together at Leinster. "After every game, he never goes out; he comes home, gets the compression pads on; goes into an ice bin. He won't put a bad bit of food in his body; he always has his water bottle with him; always gets his 10-hours (sleep). That guy's the most dedicated fella I've seen."
Keenan was 24 and at a club like Leinster, if you haven't made it by that age, well, 99 times out of 100, you are never going to.
Being a model pro was all well and good but it counted for little when just 14 Leinster caps came his way up until August 2020. That's where the Hugo Keenan story could have ended. He was 24 and at a club like Leinster, if you haven't made it by that age, well, 99 times out of 100, you are never going to.
So this is the story of that one time.
No matter how often he has been overlooked, like when he didn't even get into the Leinster sub academy as a teeanger, he has refused to give in, hiring a sprint coach to work on his speed. Come 2020 when the world entered lockdown, he entered a strength and conditioning programme as Stuart Lancaster had regularly explained the difference between speed and speed endurance. "There are some back three guys I've coached who have got top-end speed and they can make a break, but then you miss them for five minutes because they're recovering from making that break," said Lancaster in 2020, just before Keenan's breakthrough.
By the time the rugby programme restarted, Keenan was ready.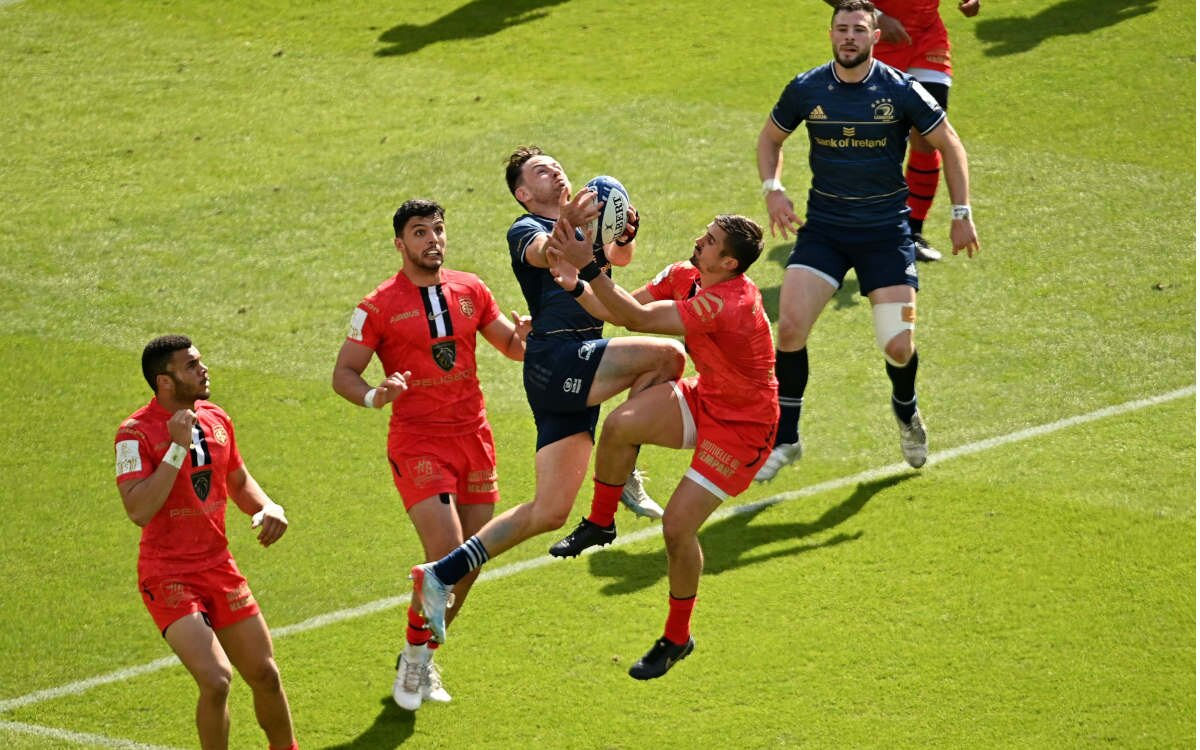 "I always loved rugby and always wanted to push myself but I just definitely wasn't good enough early on," Keenan has said of his late blooming. "But I still think my background in (Gaelic) football and soccer stood to me. Plus I was lucky enough to have good genes for fitness. My mother was a good hockey player, so she's the one to claim that.
"For me, it was not about being a star, it was about taking small steps, getting into the Leinster 19s, the Ireland 20s, scraping into teams and into squads."
The first Irish squad he 'scraped' into was the Irish Sevens team, which is a pet project of David Nucifora, Irish rugby's high performance director. There's an ongoing debate in Ireland about the purpose of this programme, but to Keenan, it worked.
To start with, the back three at Leinster was a congested zone, so game-time wasn't available. With the Sevens it was, his decision-making improving as they used him as a ten, his tackle technique transformed as he started to go low, knowing that this is the best way to kill an attack in the shortened game.
A story emerged of this bronco training run they do in training, a series of sprints over 60, 40 and 20 metres. Beauden Barrett had posted 4 minutes and 12 seconds, for the set. Keenan beat that score
By August 2020 the best kept secret in Ireland was out. A baton passed, Rob Kearney to Keenan, Leo Cullen and Lancaster believing in the younger man largely because Keenan had finally begun to believe in himself.
Suddenly the bit-part player was a regular, starting the Pro14 final win over Ulster, the Champions Cup quarter-final defeat to Saracens. A story emerged of this bronco training run they do in training, a series of sprints over 60, 40 and 20 metres. Beauden Barrett had posted 4 minutes and 12 seconds, a Crusaders record, for the set. Keenan beat that score with 4.11.
Soon, he was beating down Andy Farrell's door, gaining his international debut in October 2020 when injuries had hit. That was an emotional one, his family – indeed a crowd – absent from his debut because of Covid restraints.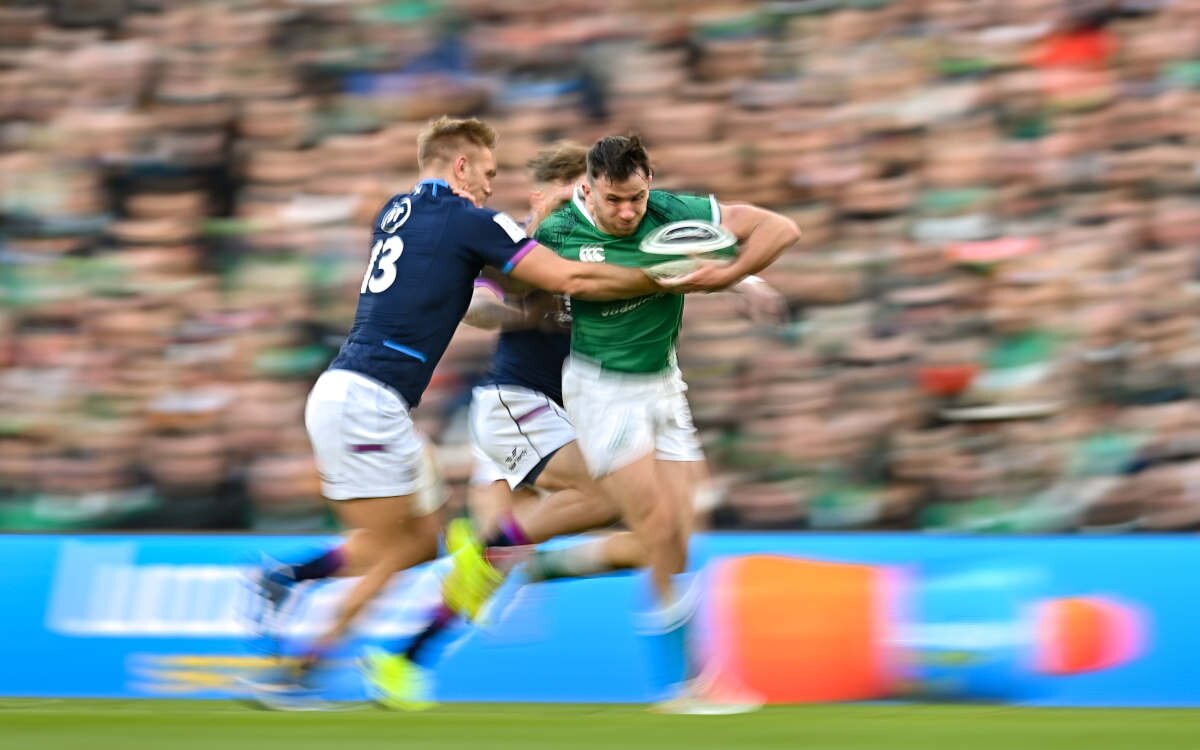 Still, Andy Farrell felt it important to mark the occasion, asking Garry Ringrose to present their jersey beforehand, a task that is normally given to a parent. Government restrictions prevented his dad Paul, a former president of UCD rugby club, carrying out the task.
Instead Pops arranged for Keenan's two grandmothers (Rosalyn Dowley and Brenda Keenan) to make a video, each asking him to score a try for them, which he duly did. Rosalyn's message was particularly poignant as her husband, Robert, had two final trials for Ireland, having starred as a prop for Munster in the 1950s.
In the video message Rosalyn mentioned how 'my Robert didn't get there but you did Hugo'.
There was so much talent but so little ego. This coming late to Hugo, it couldn't have happened to a nicer guy.

Conor O'Brien, Leinster
He has 'got there' in 24 of Ireland's games since, ignored solely for the smaller games, the Italys and the Fijis, on the calendar.
"There was so much talent but so little ego," says O'Brien, his Leinster team mate and neighbour. "This coming late to Hugo, it couldn't have happened to a nicer guy."
Nice can be misleading, though. On the field people, including the former Ireland 20s coach, Nigel Carolan, have noted a transformation in his personality when he crossed the white line, Carolan dubbing him a silent assassin. Seven tries in those 25 internationals, including critical scores in last year's
Six Nations
win over England and the deciding test of their New Zealand tour, are indicators of that ruthlessness.
"He brings energy, an honesty, a work ethic," says Farrell, who also noted his 'game intelligence', that eye for a gap, that knowledge of what to do and when to do it, his safety under the high ball. You'd swear he was talking about a young Rob Kearney.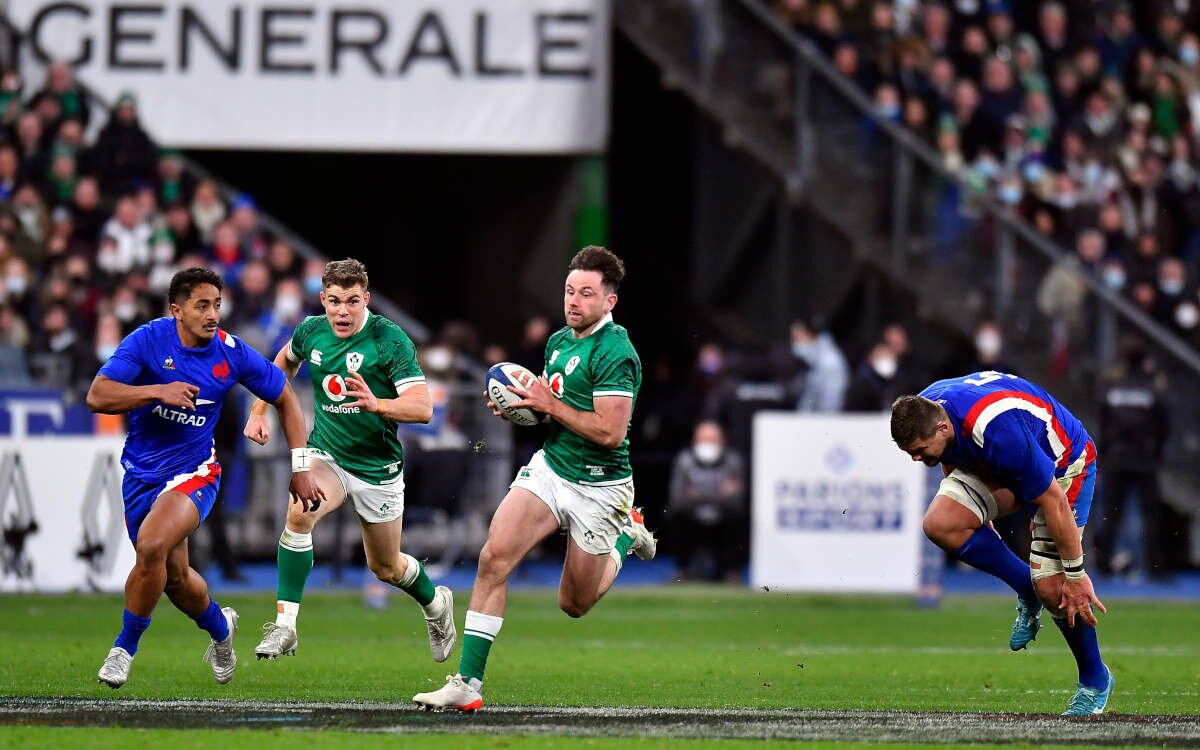 And when Kearney talked about Keenan there was a deep respect from the old master to the young tutor. "He just took to international rugby like a duck to water, his decision making is good, there is a solidity there and you need to know your full-back is going to tidy up any mess that comes his way, be strong in the air and give good backfield coverage," Kearney said. "Hugo has done that. He has been genuinely superb any time he has pulled on the shirt."
Already, two years out, there is talk of him pulling on a Lions shirt.
There's a bit of rugby to be played before then, though, Ireland chasing their first Six Nations title since 2018, their first World Cup semi-final in history. If any of that is to happen, their No15 will be key. The fall back has become the world's leading full-back.