Back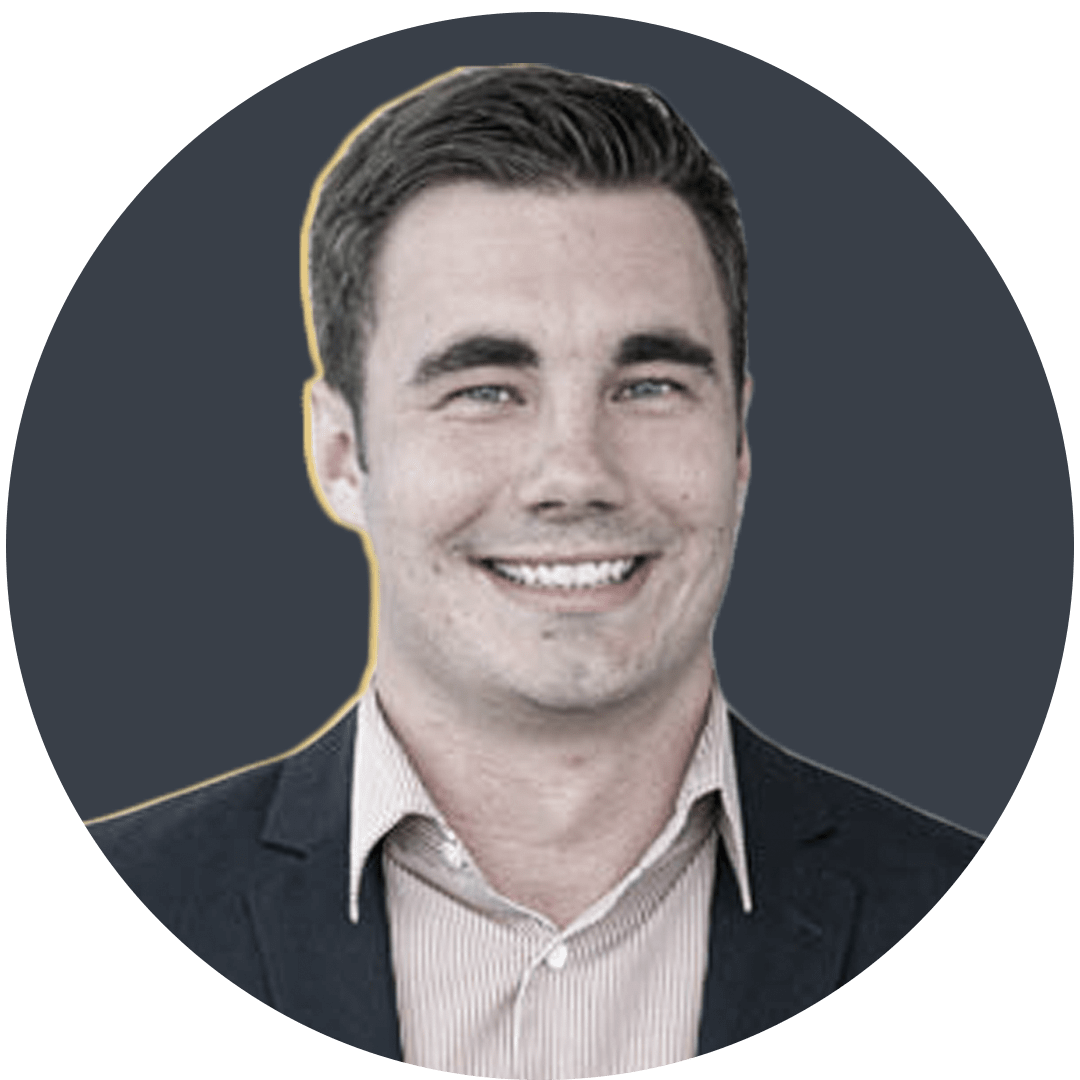 By Tom Vinicombe
Fullback gambit
It was October 25, 2018 when the All Blacks officially unveiled their new strategy of selecting two first-fives in their backline.
"We want two playmakers on the park," Steve Hansen said following the team announcement for New Zealand's clash with Australia in Yokohama, with Beauden Barrett named at 10 and Damian McKenzie given fullback duties.
It was almost a throw-away line – just a little bit of 'coach speak' to add some flavour to the selection. Yes, McKenzie had spent time wearing the No 10 jersey for the Chiefs, but he was a natural fullback. He'd also lined up at 15 for the All Blacks on 11 previous occasions, so it was a hardly an out-of-the-box selection.
As such, many probably cast aside Hansen's comments – we weren't about to see a seismic shift in the way the All Blacks ran their backline.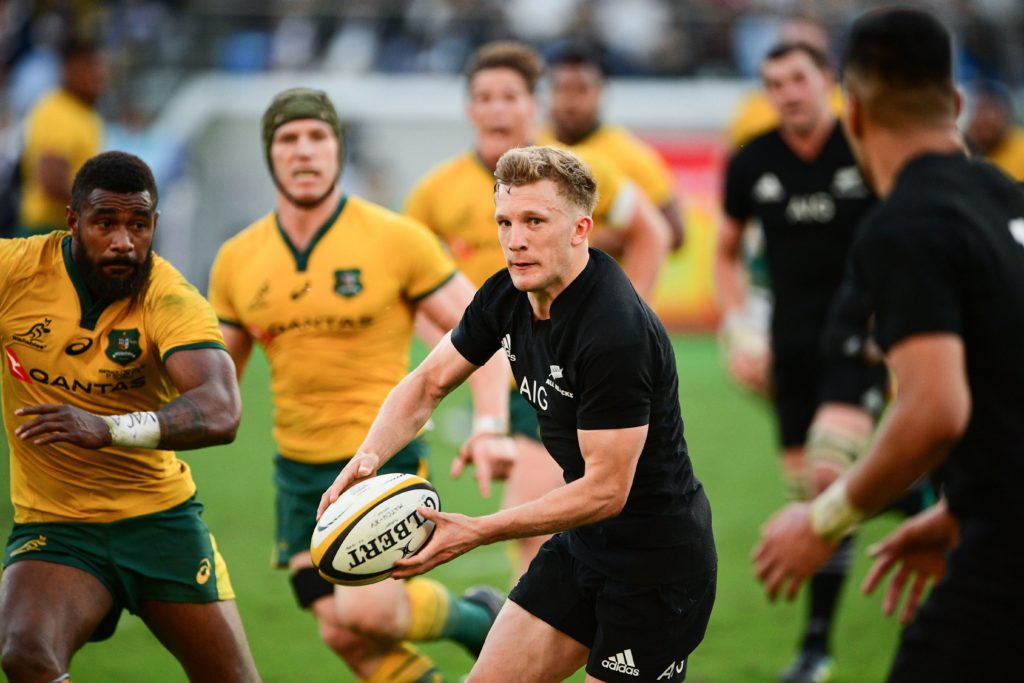 Of course, hindsight is 20/20.
New Zealand went on to win the match against Australia 37-20, and the Barrett-McKenzie combination was retained for the All Blacks' three matches on their European tour.
Even against Italy, in the final game of the year, Hansen persevered with the dual-playmaker set-up when it would have been perfectly understandable to hand the fullback role back to Ben Smith or Jordie Barrett.
Instead, Hansen's comments in the lead-up to the match confirmed that the pairing of Barrett and McKenzie was here to stay.
"We haven't got too many games left so the more we play them together, the better it will be," the All Blacks coach said.
"That's the three guys [alongside Richie Mo'unga] that we see at the moment that would most likely go to the World Cup, so getting those three guys combining, either at the beginning of the game or during the course of the game is important."
We haven't got too many games left so the more we play them together, the better it will be.

Steve Hansen on the Barrett/McKenzie dual playmaker set-up in 2018
Come the 2019 season, McKenzie was struck down with injury and having played at flyhalf in 42 of his first 44 starts for the national team, Barrett was shifted to 15 with Mo'unga taking over at 10.
The All Blacks employed the Mo'unga/Barrett combination throughout the 2019 Rugby World Cup, where they eventually fell to England in their semi-final. While the pair certainly weren't at fault for the loss, their sharing of the playmaking duties hardly seemed natural for either player.
Barrett was subsequently shifted back to 10 for the bronze playoff against Wales but that was perhaps less a tactical decision and more a sentimental one.
Ben Smith, a stalwart of 84 matches, was playing his final game in a black jersey and it made sense to send off the affable Otago man in style.
It was Smith, after all, who was pushed from fullback to the wing to accommodate McKenzie and subsequently Barrett. Come the World Cup, the then-33-year-old wasn't even able to earn a spot on the wing with new boys George Bridge and Sevu Reece preferred.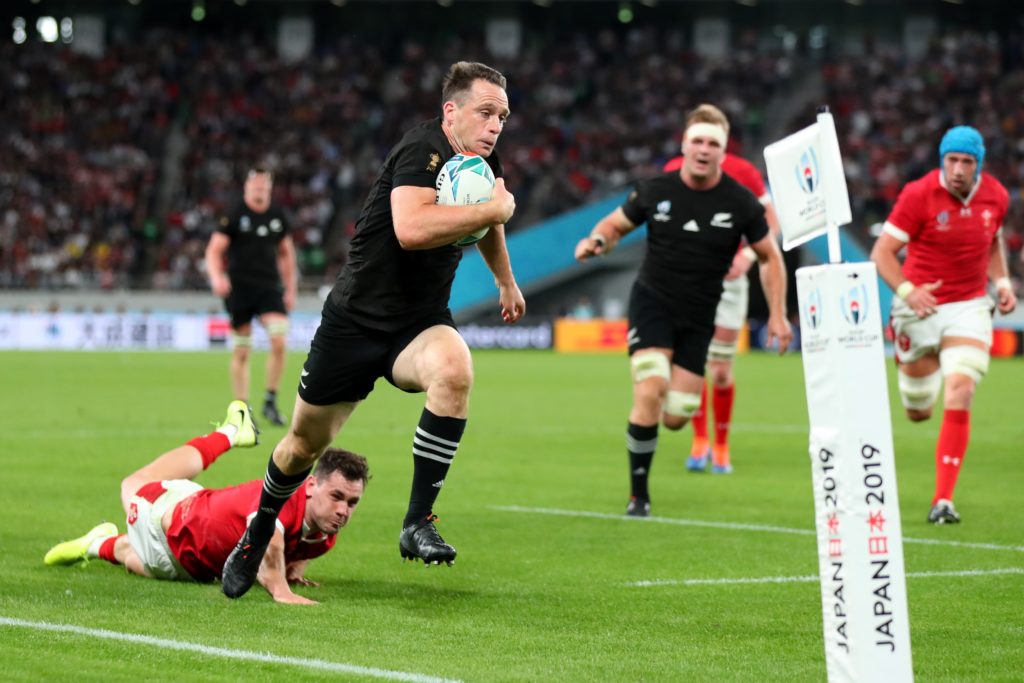 Perhaps the match with England would have gone differently with a man of Smith's experience on the park but whatever the case, the fixture with Wales gave Smith an opportunity to sign off his test career in deserving fashion.
McKenzie's elevation to the starting team in 2018 had nothing to do with Smith's form – it was simply a tactical adjustment by the All Blacks coaches.
While Smith was an experienced operator in the No 15 jersey, his experience running the cutter from the flyhalf position was almost non-existent – and that's what Hansen and his fellow selectors wanted from their fullback.
When Ian Foster took over from Hansen as head coach in 2020, there was a possibility that Foster would throw the dual-playmaker set-up out the window and head back to the drawing board – but it wasn't to be.
Jordie Barrett had been the country's form fullback throughout the season but was instead selected on the right wing in the All Blacks' first test of the year. Mo'unga and Beauden Barrett, meanwhile, were again named to start together at 10 and 15, with Foster doubling down on the tactic from the previous two seasons.
"Having two fantastic decision-makers is going to help drive us around the park," he said.
"Beauden still wants to play 10 but we also know how influential he can be at 15. Probably the form 15 in the country has been Jordie. I think you'll find him in the backfield anyway. We kind of feel we get the best of both worlds."
Having two fantastic decision-makers is going to help drive us around the park.

Ian Foster
Despite his obvious form, the youngest Barrett brother has rarely been tasked with controlling a game from the pivot position, making just one start there in his professional career – against Namibia last year's World Cup. Like Ben Smith, Jordie Barrett simply isn't the type of player that the current All Blacks selectors want wearing 15 – and Foster said as much when naming the first team of his tenure as head coach.
"Can he [fill one of the All Blacks' playmaker roles]? Yes he can. Is it his strength? No it's not. But, is he working on it? Yes. So the answer is that's a requirement of our game, and so he's working hard in that space."
The message has been delivered loud and clear from Hansen and now Foster – if you want to wear the No 15 jersey for the All Blacks, you need to be almost as competent a flyhalf as you are a fullback.
Effectively, that means for any up-and-coming fullbacks that either you need to earn some minutes playing at No 10 for your Super Rugby side, or your Super Rugby team already incorporates a similar approach to the national set-up.
The Blues used Beauden Barrett regularly at fullback in his first season with the team in 2020 and will likely run with either Stephen Perofeta or newcomer Zarn Sullivan for the coming season – two men who are just as happy wearing No 10 as they are No 15.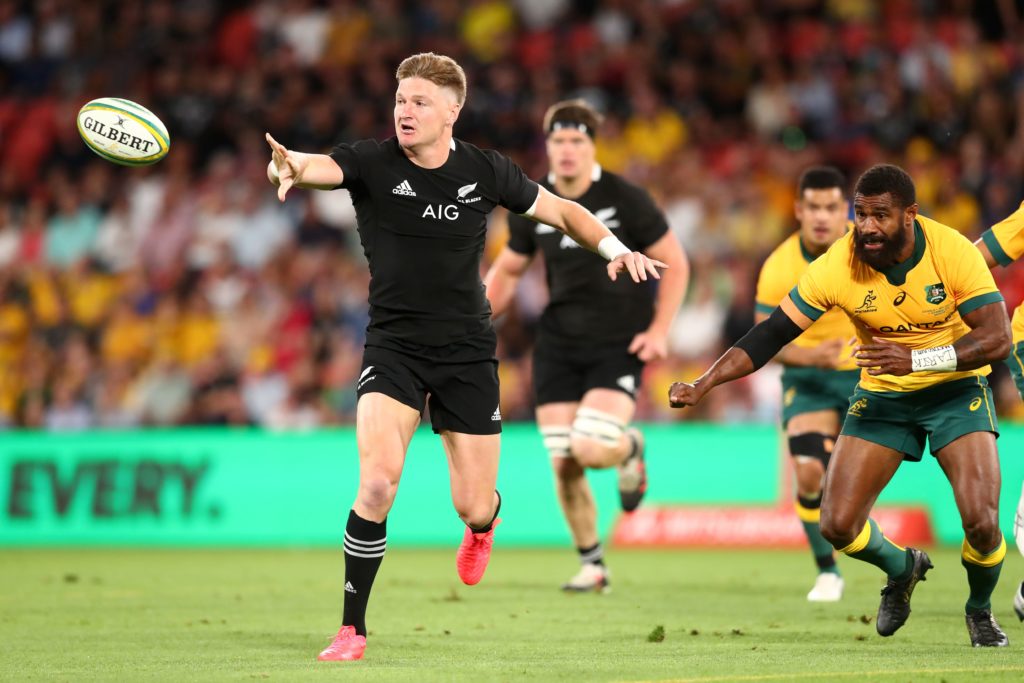 The Chiefs have Damian McKenzie on their books while 21-year-old Kaleb Trask, who clocked up a few matches at flyhalf last season and could continue in that role this year, was primarily injected at fullback for Bay of Plenty in the Mitre 10 Cup.
Jordie Barrett has evidently been working on his playmaking abilities with the Hurricanes and has taken on more responsibility since brother Beauden left – but that was still not enough for the 23-year-old to accrue more than one match wearing No 15 for the All Blacks in 2020.
Further south, it gets even more interesting.
David Havili was one of the Crusaders' stand-out players during their Super Rugby Aotearoa title-winning run and was even asked to fill in at No 10 against the Chiefs. His ability to cover every position across the backline from flyhalf out should put him in good stead for 2021, but it's his young protégé that will be feeling a little bit of heat.
Will Jordan has long been earmarked for great things. In Jordan's final year with renowned rugby nursery Christchurch Boys' High School, he dotted down 19 times in 11 matches to top the Canterbury competition's try-scoring charts.
And while Jordan has slowly bided his time at the Crusaders behind regular fullback Havili, the 22-year-old will be thirsty for match time as he continues his development. More often than not, Jordan has been deployed on the wing – and that's where he spent his rare minutes for the All Blacks this season too.
I think, particularly as a fullback, I'm just trying to grow my ability to come and step in as a pivot and play that playmaker role.

Will Jordan
If Jordan wants to push his case to wear 15 for the national side, however, he's well aware that there are aspects of his game that need improving.
"I think, particularly as a fullback, I'm just trying to grow my ability to come and step in as a pivot and play that playmaker role," Jordan told The XV. "That's something that probably hasn't been a strength of mine over the last couple of years but has become a bit more apparent in a fullback's game recently, particularly with the All Blacks.
"My catch-pass is something that I'm always working on and just my general physicality around the game as well, whether it's defensively or on attack, just imposing your presence in that way. That's probably the two things that I focused on mainly, week-in, week-out, trying to improve on.
"I think it's important to have an understanding of what the coaches or selectors are wanting in that fullback position and growing your skills in that area. You're always getting feedback on what you can get better at and it's important to take that on board but I think at the same time as well, it's important to understand your strengths and what you're good and the point of difference you can provide."
At the Highlanders, it's still up in the air who will play fullback. Nehe Milner-Skudder was signed up for last season's Super Rugby Aotearoa campaign but wasn't back to full fitness in time to run out for his new side but should feature in 2021, while the southerners have also recruited Solomon Alaimalo from the Chiefs.
Milner-Skudder was used predominantly in the No 15 jersey in his early years with the Hurricanes but played all 13 of his All Blacks tests on the wing, while Alaimalo has admitted that his move south was partially motivated by a desire to play more at fullback – something which McKenzie's presence at the Chiefs denied.
"You've got Big Jim [McKenzie] up here, one of the best fullbacks in New Zealand," Alaimalo told The XV following the announcement of his transfer. "I'd never count myself out, but I just knew if I did want to push my case for a regular starting spot as a 15, my best chance was to be down at the Highlanders – and I'm excited for the challenge down there."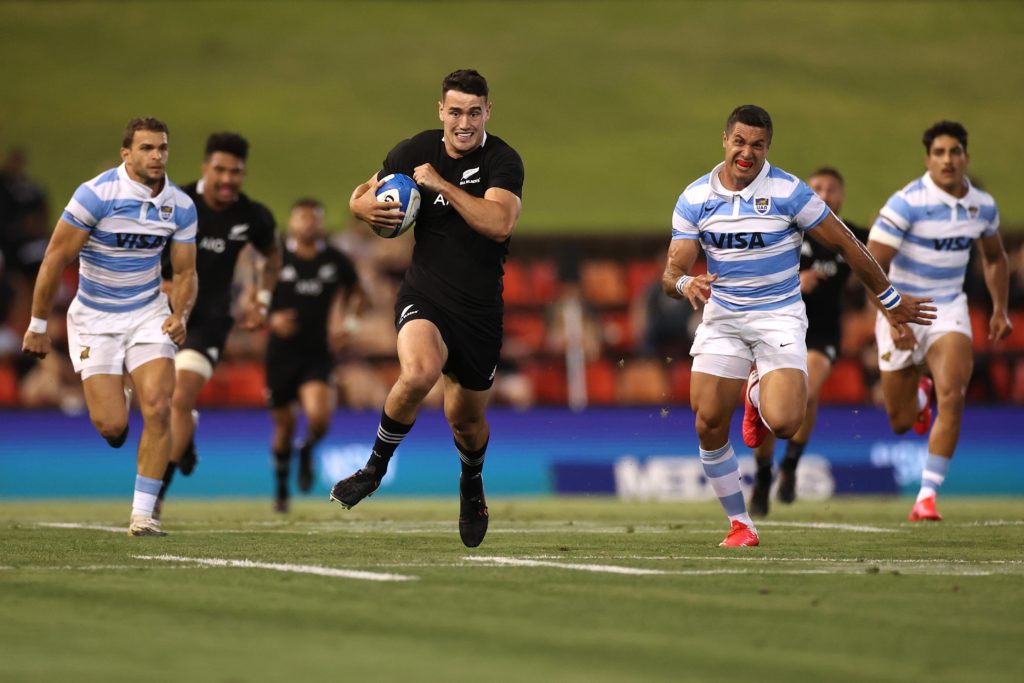 Alaimalo, like Jordan, acknowledged that if higher honours are to ever be on the table, then adjustments to his game will be necessary.
"I've always known that that's been a part of my game that I need to work on because I've always been a run-first kind of 15," he said.
"After I'd pretty much confirmed the deal down south, I had a Zoom meeting with Browny [Highlanders coach Tony Brown] and told him where I saw myself and where I felt I needed to work on my game and he was basically thinking exactly the same way. He said my ability to play first receiver and stuff as a 15 is where I needed to get better.
Obviously there's so much more to playing fullback than just running the ball back.

Solomon Alaimalo
"Obviously there's so much more to playing fullback than just running the ball back. Once I chip away there, I just feel like I'll be able to see the game a lot more clearly, so that's where all my focus will be going towards."
Rugby, like any sport, operates in cycles. In the early 2000s, big, fast wingers were all the rage. By the end of the decade, the thinking had changed. The All Blacks team that Graham Henry selected for the 2011 World Cup final had Cory Jane and Richard Kahui on the wings – players that perhaps didn't possess the speed of the likes of Joe Rokocoko and Sitiveni Sivivatu, but were more well-rounded players.
Come 2019, 'safe' players made way for men with undeniable X-factor – six-cap Sevu Reece was handed the No 14 jersey in the semi-final loss to England ahead of the supremely experienced Ben Smith.
As such, while a second playmaking option at No 15 has become the modus operandi for the All Blacks of the past few years, there's no guarantee the tactic will remain beyond the coming seasons.
Until such a time arrives when the All Blacks head coach decides that a playmaking fullback isn't a necessity, however, New Zealand's up-and-coming outside backs know the skills, abilities and experience they'll need to possess and develop to crack the national side.
More stories