England stutter to victory but are still in the Six Nations running
The lonesome middle weekend of the Six Nations is done and dusted leaving three teams who can conceivably win the tournament with renaissance men, France, looking the most likely to claim Wales' title, after dispatching of Scotland in a mostly eye-catching manner. For their part, Ireland huffed and puffed past a depleted Italy, while losing Wales could take more from their loss than a curiously stuttering England. It still all to play for…
Eddie Jones knows where the journey ends, but do England?
There was a dance hit by the Urban Cookie Collective in the Nineties called, 'I've got the key, I've got the secret.'
You could attribute the words of that dance floor banger to Eddie Jones right now. England, to most informed commentators, have yet to hit their straps, yet Jones, as is his wont, can see clear progress in his stuttering side. "We're in a good position. We're in charge of our own destiny. We've just got to keep playing better, keep improving every game. We don't fear anyone. We don't care what other people think. We know we're a good young squad and a team that's developing."
Jones sounds like he's on the defensive, and that's because, in the Six Nations, at least, it's been two years since their last complete performance against Ireland at Twickenham, when Johnny Sexton had an off-day and were outmuscled. He knows expectations on England are lofty.
The England coach can point to two wins out of three and still being in with a chance of winning the Championship, but in current form, Tests against Ireland at home, and Grand Slam-chasing France at the Stade de France would look anything but a sure thing.
They had a Manu Tuilagi-sized caveat for registering only one h0tly-debated try from Alex Dombrandt on an afternoon where nearly 82,000 fans basked in the late winter sun. Indeed, Tuilagi took up column inches before and after the match with Tom Curry saying the Sale man was simply 'unique'. With the conveyor belt of midfielders yet to offer an improvement on the big man, he will still be in the frame when his latest hamstring injury repairs itself.
Marcus Smith, a debatable man of the match awardee, was nevertheless steady kicking off the deck for points, and will have gained invaluable experience from playing without the spectre of Owen Farrell in camp, and his burgeoning relationship with Harry Randall was done no harm, allied to his already telepathic relationship with Alex Dombrandt.
England are a work in progress, and how much work that squad needs, is down to who you talk to. There are 15 Tests left to the World Cup and Eddie's modus operandi is still clear, in his eyes anyway.
Wales emerge from the darkness
At 17-0 down, Welsh fans were fearing the worst because though they were dominant, England had been no great shakes. If the likes of Daly, Nowell and Smith clicked, they assuaged, it could be tin hat time and a mournful trip back West to Wales.
The side had other ideas, roaring back to register a trio well-worked tries, outscoring their opponents three to one. The catalyst to this comeback were two thirty-year-olds who have been no stranger to the treatment table in recent years. Alex Cuthbert, nicknamed 'Horse' ran like a thoroughbred for 80 minutes in a throwback of his 2012-13 pomp. The other member of the band reunion was Taulupe Faletau who had played only 120 minutes of rugby since July 2021 and yet topped the tackle charts for Wales and carried for 66 metres, still driving through tackles to the game's denouement.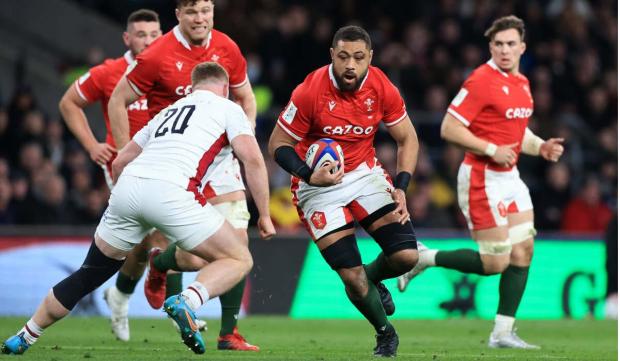 There was also a zip to Wales' back play that had been absent for some time. Josh Adams, returned to his rightful wing position, carried with venom, and Nick Tompkins, reinforced his growing influence in the team with a try and a performances laced with tenacity, dexterity and no little skill. The shape and alertness of the backline was a sharp contrast to the out of sorts performance seen out in Dublin and Wayne Pivac has asked that, with two home fixtures, there is further progress in a team which has shown it can compete without Alun Wyn Jones and Ken Owens.
Law and Disorder
Aside from referees, nerds and the ones who drew it up, it is unlikely if anyone knew the law that turned an international game of rugby into an absolute farce yesterday. To simplify a boring issue as quickly as possible, here's what happened. First, Italy's starting hooker, Gianmarco Lucchesi, had to leave the field with a suspected broken arm after nine minutes. Next, his replacement, Epalahame Faiva, picked up a red card for a high, reckless tackle on Dan Sheehan.
This was the first time Georgia's Nika Amashukeli had refereed a Six Nations game. It shouldn't be the last. It wasn't his fault this game turned into a glorified training test of attack against defence; it was the lawmakers who should shoulder the blame.
They were the ones who added in the rule which states that a team which is incapable of contesting scrums because of a sending off should be reduced not just to 14 men but 13 players – unless, that is, a side has the foresight to name one of their props as an emergency hooker. Alas, Italy don't have an astrologist in their backroom staff. And so yesterday's game ceased to be a game. It was 7-3 when Faiva nailed Sheehan. The gap was a lot wider by the full-time whistle.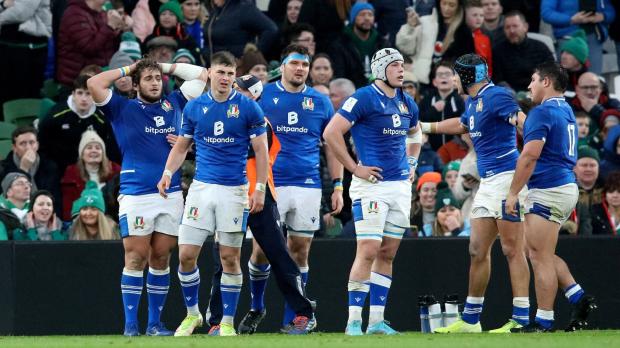 There's a bigger picture to look at now. Refs like Amashukeli don't make the laws; they implement them. He did his job well yesterday. But the lawmakers, to be as polite as we can, should be ashamed of themselves for what transpired yesterday in the Aviva Stadium. They are the ones with an onus to grow this game, to attract new people towards it. Anyone who forked out €90 for a ticket to yesterday's sham exercise won't just feel short-changed, they'll feel cheated. Next time, how many will go?
Five miles away in the Virgin Media television studios, pundit and former Scotland coach, Matt Williams had the answer to that. "Reggie Corrigan (his former prop at Leinster) brought his kids to that today; it was their first game of rugby, you hope it won't be their last."
There has to be consequences. If a player messes up, he gets dropped; if a coach loses games, he gets sacked; if a referee makes the wrong call, he gets hounded on social media. So what happens here? A tweak in the law within World Rugby and the hope this farce isn't repeated? Or a thorough scan of all their rules, to check and double-check that another debacle is avoided? Anyone who paid €90 for their ticket yesterday deserves that second option to be taken at the very least.
Salute France, the real deal
The alarm with which people described France's trip to Edinburgh made you wonder for a minute if Fabien Galthie and his team were trying to navigate a path through the Bermuda Triangle rather than Murrayfield. Yes, France lost there in 2020, 2018 and 2016 but in case you haven't noticed, this is a different France.
Mentally they are in a better place than they have been since Bernard LaPorte was head coach. It's no coincidence that LaPorte is the peacemaker between their clubs and union, the leader who has facilitated this dramatic and sustained upturn in their results.
They're on a mission now, to secure a grand slam this year, a World Cup next season. Part one looks certain now, part two evidently a lot trickier to predict.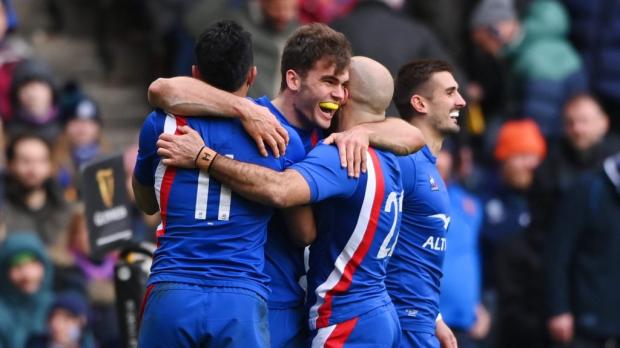 Let's revisit that conversation in a year or so. In the here and now, watching this exciting and hard-nosed team combat both their demons and their European rivals has been a fascinating exercise. All those old, tired questions about which France will turn up, well, fewer and fewer people are asking them.
They kept being told about how hard a place Murrayfield is to visit. And then they blew Scotland away, in a way England couldn't a few weeks ago, the way France themselves couldn't two years ago.
Most of that cast from 2020 are still around but they're different now, harder, more resilient. They make flair and fight rhyme. Are they the real deal? Absolutely, they are and soon their name will be prefixed with the words 2022 grand slam champions.
Bulls come good 
The United Rugby Championship needs its illustrious South African entrants to bring credibility to the tournament, more so than the Cheetahs and Kings managed in the face of grim constraints and meagre resources.
Omicron maimed the URC just as it started to motor, with players stranded in South Africa, and franchises unable to leave the country as case numbers soared.
Only now, for the first time since October, have the South African sides left their shores for Europe, armed with Springboks. Each, even the struggling Lions, performed well. The Johannesburg-based franchise nearly managed a losing bonus point at the RDS and held the champions to three tries. The Sharks took maximum points from Benetton, and the Stormers might have won in Galway had their discipline not failed them so spectacularly against Connacht.
On Friday night, albeit against the league's hapless, winless Zebre Parma, the Bulls showed their class too. Jake White has an array of young talent melded to a vastly experienced core, and has them playing a high-tempo style that is, to put it politely, not what you would call vintage White.
His back-five options in particular are frightening, from hulking totem Marcell Coetzee and the equally imposing Arno Botha to young tearaways in Muller Uys, WJ Steenkamp, Ruan Nortje and Elrigh Louw. The 22-year-old Louw, especially, has a monumental future as a dynamic workhorse at number eight.
Two wins out of four on the road – both in Italy against depleted teams – is not the stuff of champions, but there are promising signs the league's expansion will bear fruit.
Sexto Still On Fire 
At 36, questions about Johnny Sexton's future are inevitable. Can he last to the next World Cup? Is it time to invest in someone else's future, Ireland's future, rather than hang onto its past?
Well, after yesterday, the answer to the first question is yes, the answer the second one, no. Joey Carbery got the nod to start yesterday. He lasted 54 minutes, scored a try, had a hand in a couple of others, and did okay. Then Sexton appeared on the scene. It took Ireland 26 minutes to score 28 points with their captain on the field, one fewer than the 29 they'd posted up until that point. What does that tell you about him, about the rest of the team, even about Carbery?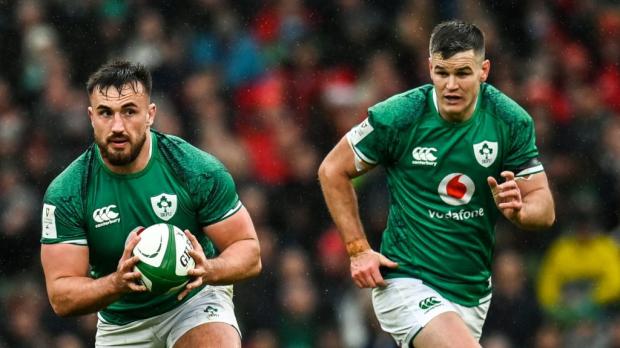 "It's not just about his playing ability," said British and Irish Lion and Ireland winger, Trevor Ringland. "It's everything: his leadership, his organisation skills, his strategizing."
We saw it with our own eyes. Ireland were shapeless in attack until Sexton landed. Suddenly the team looked like they had a plan again. As for any Irish plan that doesn't include Sexton in it, well that should be binned. "Jack Kyle, Ollie Campbell – Sexton is right up there as our greatest out-half," said Ringland. Should the Leinster playmaker take his country to a World Cup semi-final, a place they've never been to, and his place on Irish rugby's Mount Rushmore will be secured.
Big Joe is back 
Since the World Cup in 2019, Joe Cokanasiga has spent the better part of two years on the sidelines, a troublesome left knee checking the big man's rise as a burgeoning international.
How heartening to see Cokanasiga, who is still just 24, rumbling around a Premiership paddock again for the first time since his knee gave way in pre-season.
Cokanasiga's two tries against Newcastle were unspectacular, run-in finishes after those inside him, chiefly Tom de Glanville, had given him ball, space and a clear gallop to the whitewash, but the great, beaming smile said it all when he went over.
What a boost for Bath to have this mighty attacking weapon back in their arsenal, all the more so with Ruaridh McConnochie, Anthony Watson and Semesa Rokoduguni currently crocked.