Back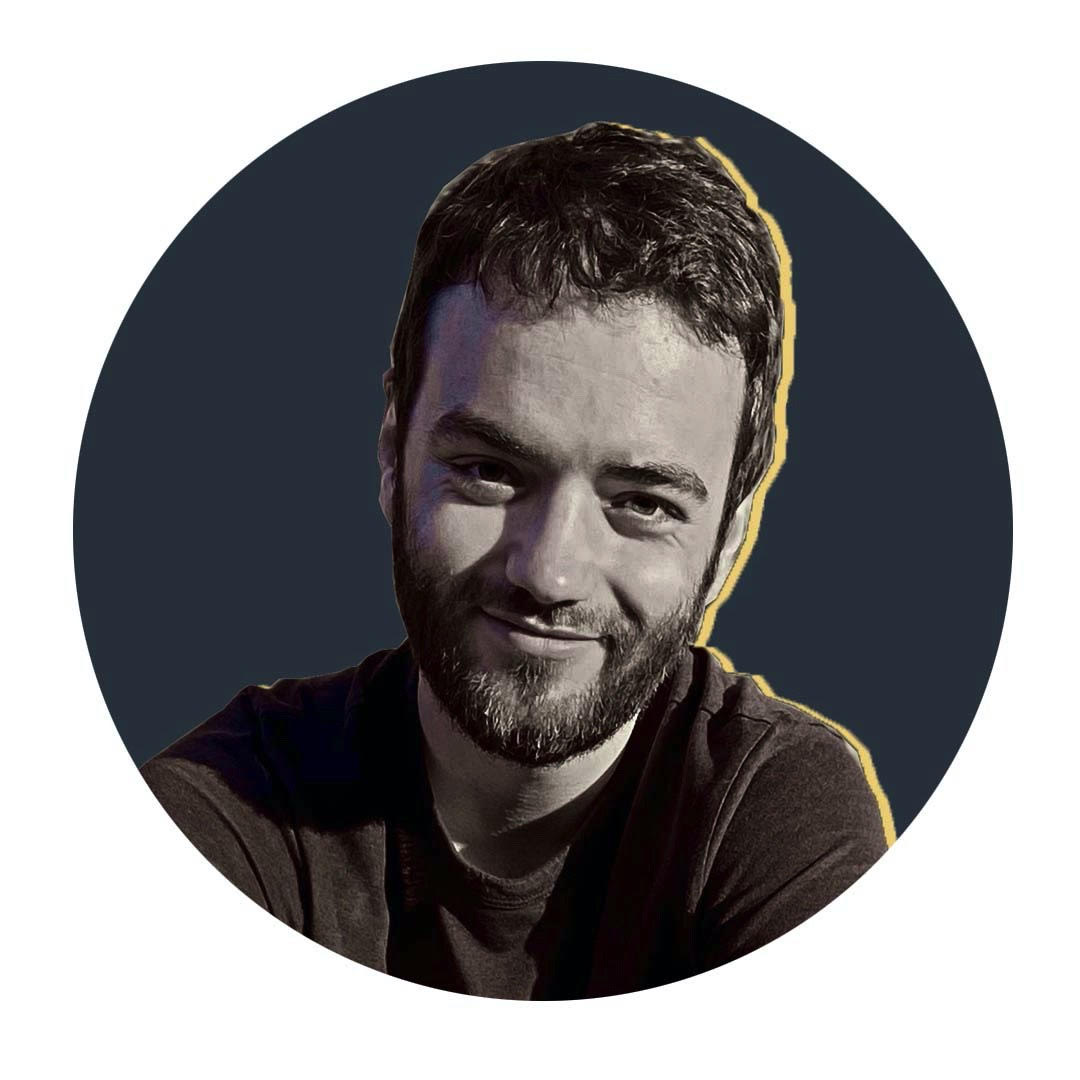 By Will Owen
Centre stage
It feels as though people have been clamouring for George North to play outside centre for Wales ever since his debut in 2010. While coaches Warren Gatland and Wayne Pivac have dabbled with the thought of giving him the odd game in the midfield, he never quite made the role his own. Eleven years on, we are finally witnessing the beginnings of a genuine, convincing transition from "big winger" to "classy centre".
As a winger, North's strengths have always lain within his centre-field carries, tackle-breaking and, as his stats show, finishing tries. It is no secret that he has often struggled with his defensive positioning, whether in the midfield or out wide.
You'd think each missed tackle would equate to a half-time battering from Shaun Edwards (which is as good a motivation as any to sort it out), but apparently not. Even last year, North's defence remained a concern in both positions.
He has never struggled physically without the ball – remember the viral hit on Owen Farrell in 2012, or the monster shot that decked Adam Ashley-Cooper a year later.
And speaking of the Australians, Israel Folau has a free ticket for life if ever he wants a ride on George North's back.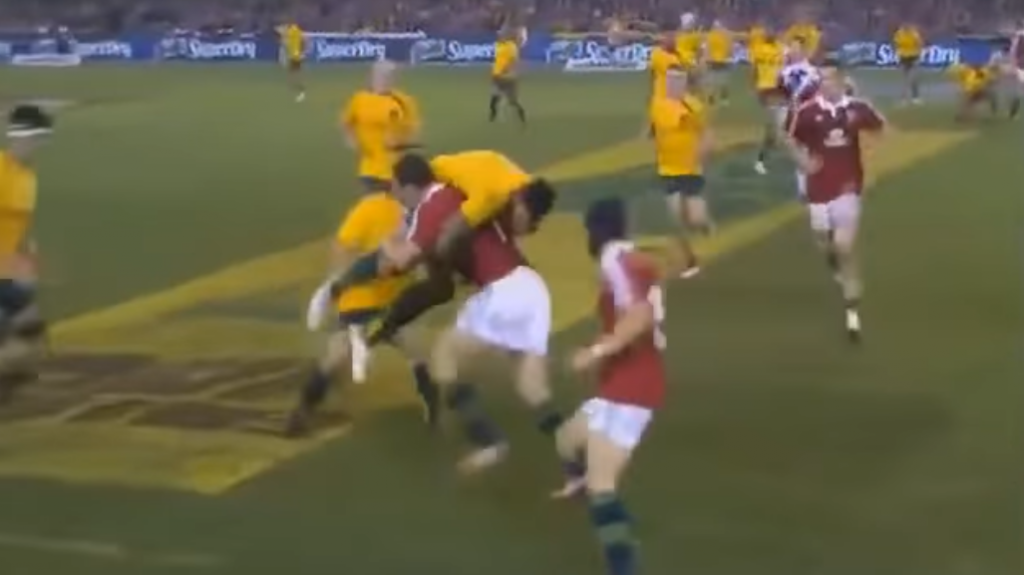 Physicality in defence is important, but it's not everything. In the past, North has often struggled with his defensive decision-making. Centres have a much greater responsibility than wingers to read an attack and make the correct decision of who to mark and how.
North may be known for big hits, but he has frequently been made to look defensively poor because of some below-par reads. This has in turn led to the easy (but not necessarily incorrect) criticism that he looks like a winger playing out of position as opposed to a natural centre.
Let's look at an example of how North used to defend the 13 channel.
His second Test start at outside centre came against Australia in Cardiff in 2014. On this occasion, Folau pops up behind North's back rather than on top of it. Wallaby centre Christian Leali'ifano drops off a short pass to flanker Michael Hooper, and North bites in a second too late. Hooper breaks the Welsh defensive line and Folau runs a great support line to score the try.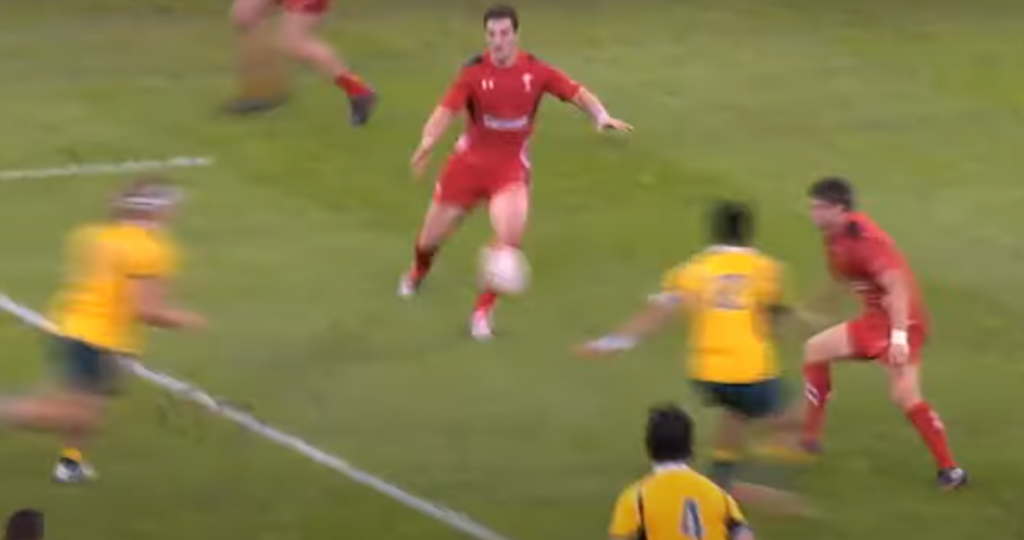 If North identified Hooper's line of running, it would have been much easier for him to defend tighter and cover the hole Hooper runs into. Inside defender Dan Biggar covers by drifting on to Hooper, but the Australian captain's line warrants a two-person tackle to stop him and he breaks through.
Given Australia's 5v3 overlap, North (in combination with Biggar and outside winger Alex Cuthbert) will have to leave a gap somewhere. Centre Tevita Kuridrani is beginning to straighten up outside Hooper, with Folau initially marked by Cuthbert. Wales leave Joe Tomane unmarked on the left wing, with the hope that they can box Australia in before they can work the ball to the touchline.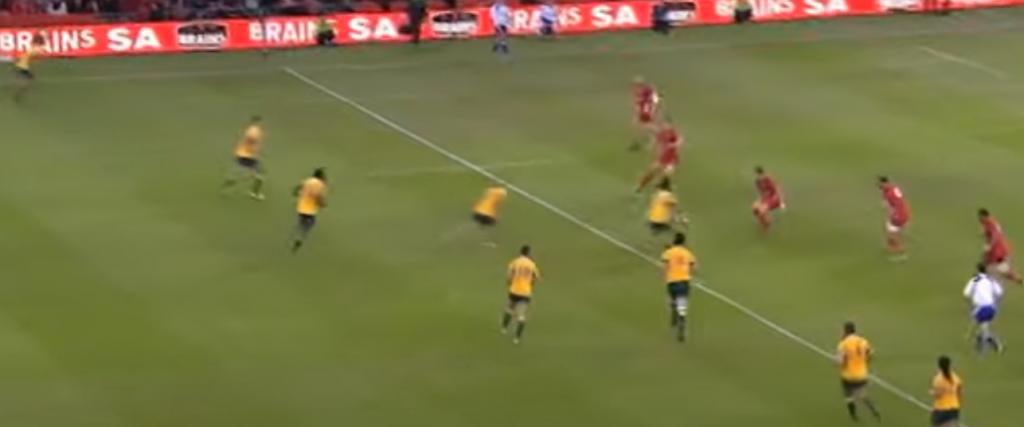 If North marks Hooper, the best option for Leali'ifano is to send the ball across the face of his captain to Kuridrani. The extended length of this pass means the ball would be in the air for longer, giving North and Cuthbert more time to drift.
This error was typical of North's previous decision-making issues. But, as we have seen this year, it is an area he has clearly addressed. Fast-forward to 2021, and look at his marking of a player running a similar line.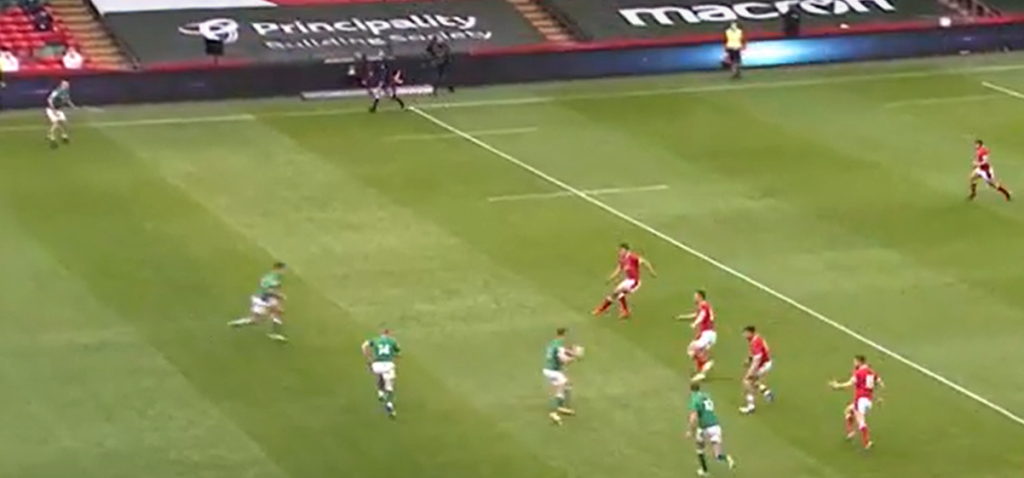 On this occasion, outside centre Garry Ringrose assesses his outside options and instead chooses to carry. There's no way of knowing what exactly the planned move was here, but it is unlikely that it entirely went to script.
Ringrose is hit hard by Johnny Williams, with fly-half Johnny Sexton and full-back Hugo Keenan rucking over on first-phase. But why was Ringrose forced down route one in the first place?
Of course, the Irish backline was down a man. Peter O'Mahony had been sent off, forcing Ireland to put inside centre Robbie Henshaw onto the blind-side flank of the scrum. Ireland have a five v four overlap against Wales' main line, with Welsh full-back Leigh Halfpenny ready to cover James Lowe on the far wing, should the ball make it there.
North has two defenders to cover on this occasion. Keenan is running a hard line, with Keith Earls in the boot. Keenan's main concern is to either a) engage North and free up Earls, or b) hope North marks Earls and creates a hole for him.
North, however, shows Keenan his inside shoulder. If Ringrose passes to him, it is easy for North to adjust and get a two-man tackle on him with Williams. However, if Ringrose passes out the back to Earls, North has the time to cover that option by himself, allowing winger Louis Rees-Zammit to cover Lowe on the touchline.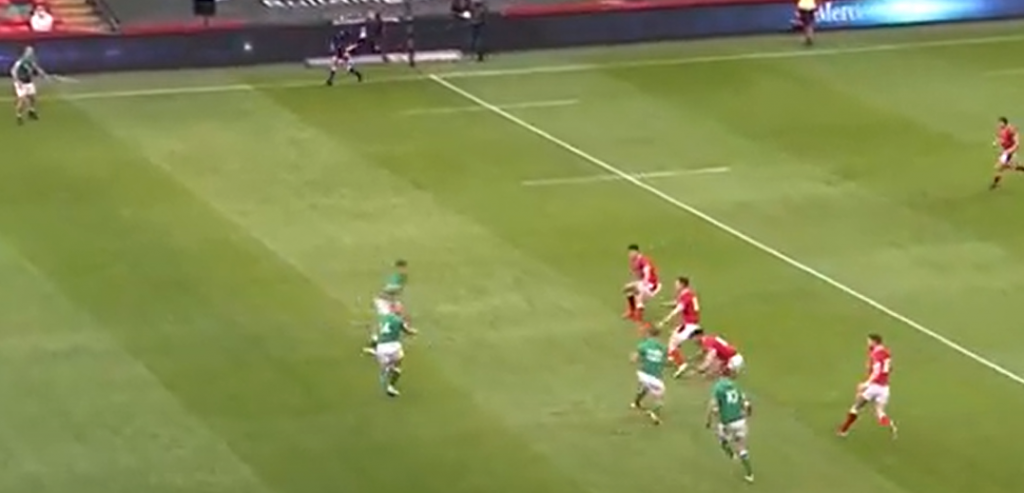 At this point, Ringrose notices that passing the ball is too much of a high-risk play because a knock-on or loose ball is more likely. Instead, he opts to carry into Williams.
North checks his feet and cuts off Ringrose's options, forcing him into a carry.
This passage of play results in Sexton kicking into the Welsh five-metre channel, from which Wales exit.
Let's look at another example.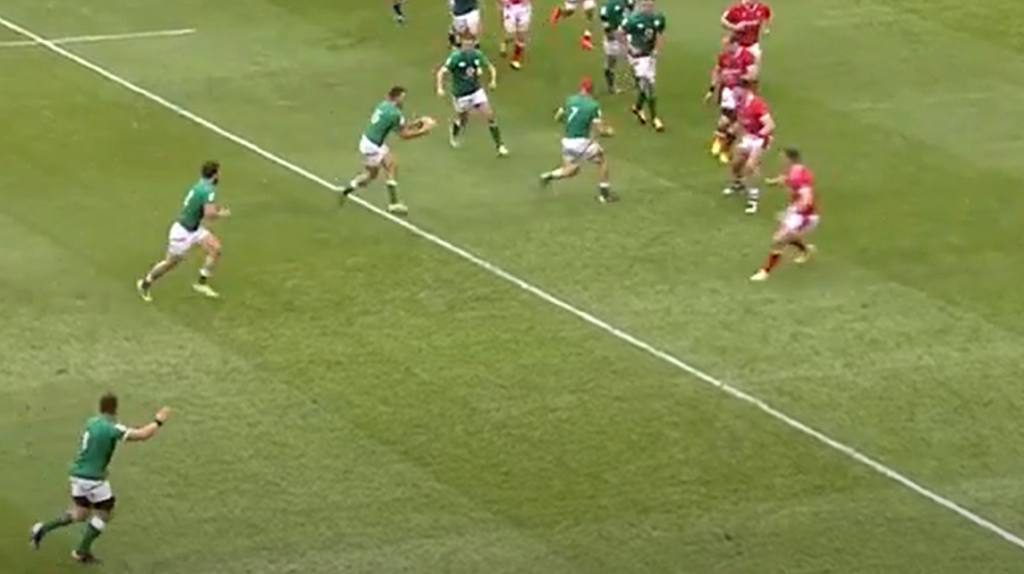 On this occasion, Ireland have a five v three overlap, much like the 2014 opportunity that led to the Folau try. Ireland have around half of the width of the field to utilise, with Keenan carrying the ball. Outside him are Henshaw and CJ Stander, as well as Ringrose and Earls, who are out of shot. If Keenan sends a flat pass to Stander, Ireland could isolate winger Hallam Amos (who is also out of shot) and set up a walk-in for Ringrose or Earls.
North remains light on his feet, ready to sprint across to tackle Stander if Keenan does throw the long pass. He also elevates slightly in front of the rest of the defensive line, planting the seed of doubt in Keenan's mind over a potential intercept.
When it becomes clear that Keenan is not going to throw the wide ball to Stander, North turns his hips inwards and takes Henshaw. North cleverly wraps Henshaw up and buys the Welsh defence time to fold and cover the overlap. By the time the ball is recycled, three Welsh forwards have managed to track across and cover the space.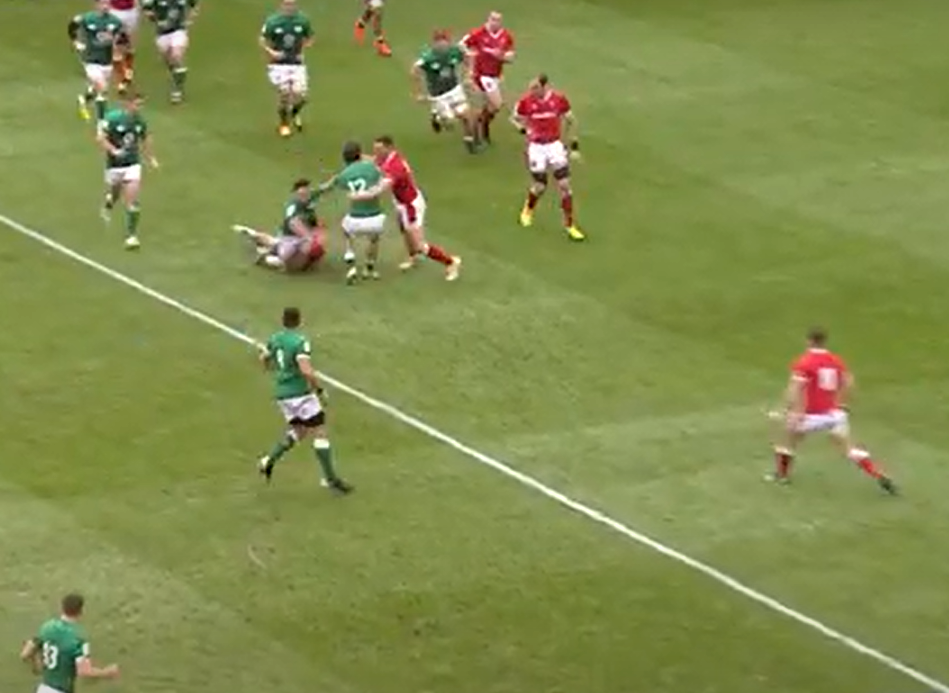 Ireland consequently attack the left-hand side, knowing the previous opportunity is no longer on. Sexton is once again involved in the ruck, leaving no fly-half to organise the next phase. This attack results in an Irish knock-on.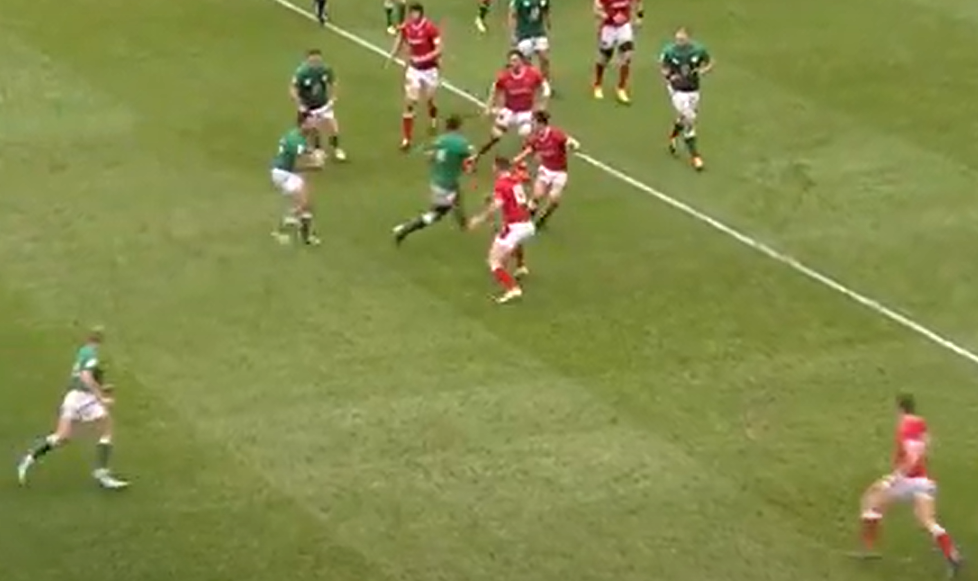 Ten minutes later, North spooked Keenan out of utilising an overlap by stepping out of the defensive line. This checks Keenan, and the potential of an intercept forces him to step inside. If given a few seconds on the ball, Henshaw could put Earls away, but North (along with winger Amos) shuts this option off and drives Keenan into the heart of the Welsh defence.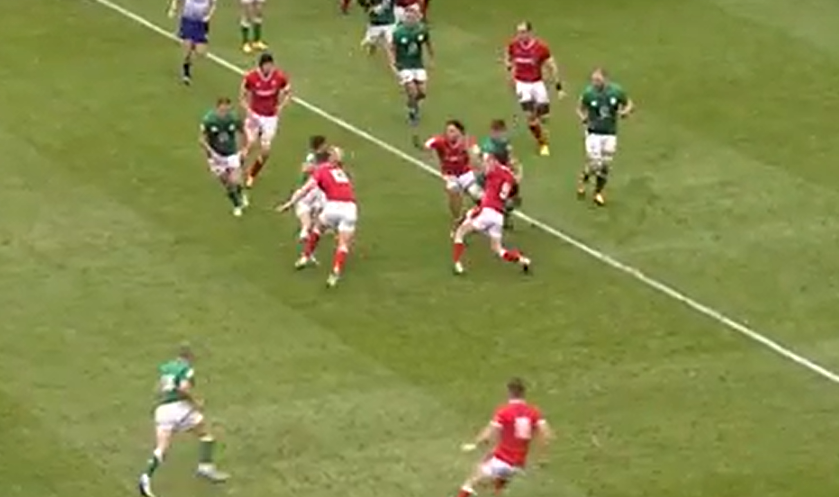 This Irish attack soon leads to Robbie Henshaw dropping a ball behind him and subsequently getting smothered by North, and eventually a Wyn Jones strip gives Wales an opportunity to counter.
After Wales beat 14-man Ireland, North missed the following match against Scotland because of an injury. He returned to the Welsh midfield for their clash with England, which was billed as Wales' biggest test thus far under Pivac.
On this occasion, North had a few moments of defensive brilliance. These included forcing an Elliot Daly knock-on by pressurising George Ford on the 30-minute mark, an outstanding chop tackle on Jonny May, and the following defensive read, where he squeezes Henry Slade.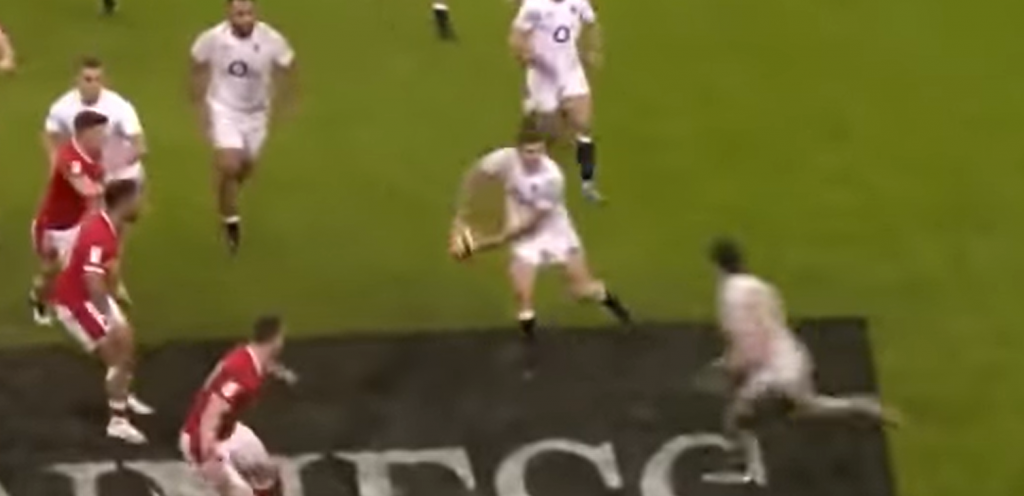 Initially, England have a four v three overlap as Farrell has the ball. Replacement inside centre Willis Halaholo is marking Farrell and Rees-Zammit is marking winger May on the touchline. North, however, is marking both flanker Tom Curry and Slade.
North communicates with Halaholo, alerting him to the danger of Curry's hard line. Halaholo manages to drift off Farrell, meaning the centres could get a two-man shot on Curry should Farrell pass to him.
Farrell instead chooses to pass to Henry Slade, who is running behind Curry. In the past, North may have been tempted to rush up on Slade and catch him behind the gain line. This would make him susceptible to opening up a gap between Halaholo and Rees-Zammit, or even getting stepped by Slade.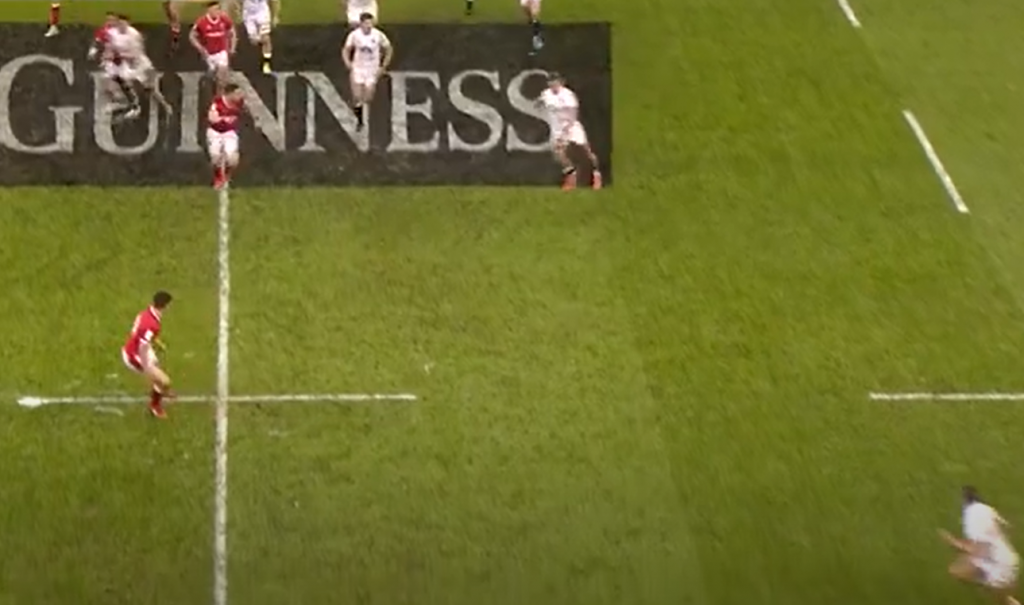 North, instead, sticks to Wales' soft drift strategy and leaves Slade with little option. Slade sees no possibility of an outside break and instead kicks in behind. Wales exit from the subsequent line-out following a Charlie Ewels penalty.
It has never been in doubt that North would be a strong attacking midfielder; he is strong, quick and can produce sumptuous off-loads. But outside centre is regarded by many as the most difficult position on the field in defence and, as we've seen, North has struggled in the past with his decision-making.
The North we are beginning to see in 2021 looks much more assured and organised in the midfield than he did nearer the start of his career. The default man in the red 13 jersey has been Jonathan Davies for a decade now, but North has certainly given the reigning Lions player of the series something to think about.
If you've enjoyed this article, please share it with friends or on social media. We rely solely on new subscribers to fund high-quality journalism and appreciate you sharing this so we can continue to grow, produce more quality content and support our writers.