Where are they now: France's 2010 Grand Slam winning team
When looking over the previous decade of rugby, one team that do not come out showered in glory are France, who descended from being one of the powerhouses of rugby to consistent poor performers.
No wins against either the All Blacks or South Africa, two losses against Italy, and further losses against Tonga and Fiji defined a troubled ten years for Les Bleus.
The strangest thing is that the decade actually started with a lot of promise for France under Marc Lièvremont, with a Grand Slam in 2010, and a narrow loss in the Rugby World Cup final a year later.
But the erraticism of selection in the following years, in terms of players and coaches, as well as the growth of the Top 14 and subsequent influx of foreign players, were all part of their downfall.
WATCH: Premiership Rugby CEO Darren Childs joins us to discuss what the likelihood is that the season will be completed.
It is only this year that it looks like France are now making a resurgence, but when looking at the team which secured the Grand Slam against England in March 2010, it is an indication of why consistency was lacking thereafter. So here are the players now:
15 Clement Poitrenaud
Renowned as much for the sublime as he was for his jaw-dropping howlers, former Toulouse fullback Clement Poitrenaud was never truly able to secure a starting berth for France in his 47-cap, eleven-year Test career which began when he was a teenager.
He missed out for his country at the 2011 RWC, and played his last Test in March 2012, although he did continue to play for his club until 2016, and even had a stint with the Sharks in South Africa in 2017.
14 Marc Andreu
The diminutive winger Marc Andreu still plays today for La Rochelle, although his Test career is long over. The match against England was his third cap after bursting onto the scene that Six Nations, but the 34-year-old would only go on to win four more caps, three of which were in 2010, and his final match being in 2013.
Probably France's most recognisable player still playing, this was the tournament where the bulldozing centre Mathieu Bastareaud announced himself on the Test stage.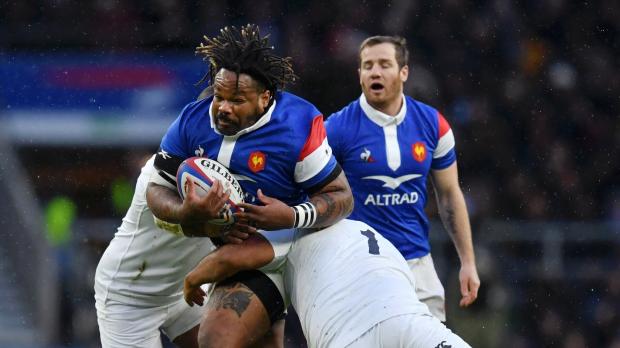 However, this would also be his last cap for another two years, as his wild form and elusiveness over the course of the next ten years accurately mirrors France's ups and downs.
The 31-year-old was one of the notable absences from the 2019 RWC squad, and subsequently retired from international rugby before a move to Rugby United New York.
12 Jannick Jauzion
One of France's great centres, this was towards the end of Jannick Jauzion's illustrious career, albeit he was only 31 at the time. He was not picked for the 2011 RWC, earning the last of his 73 caps in March that year. He continued to play for Toulouse until his retirement in 2013.
11 Alexis Palisson
Currently plying his trade with Lyon, the 32-year-old Alex Palisson is a player whose promising career never blossomed. He earned the last of his 21 caps in 2012, although he did make the RWC in New Zealand, starting in the final against the All Blacks.
A Brive player in 2010, Palison has since played for Toulon and Toulouse before joining Lyon in 2017.
10 François Trinh-Duc
François Trinh-Duc had been France's incumbent flyhalf for a year leading up to 2010, and remained a mainstay in the matchday squad through the RWC and into 2012. However, he played only three Tests in three years between 2013-2016, missing out on the 2015 RWC. He earned another 16 caps after then, taking his total to 66, with his last being in 2018. At the age of 33 now, his Test career is almost certainly over, but continues to play for Racing 92.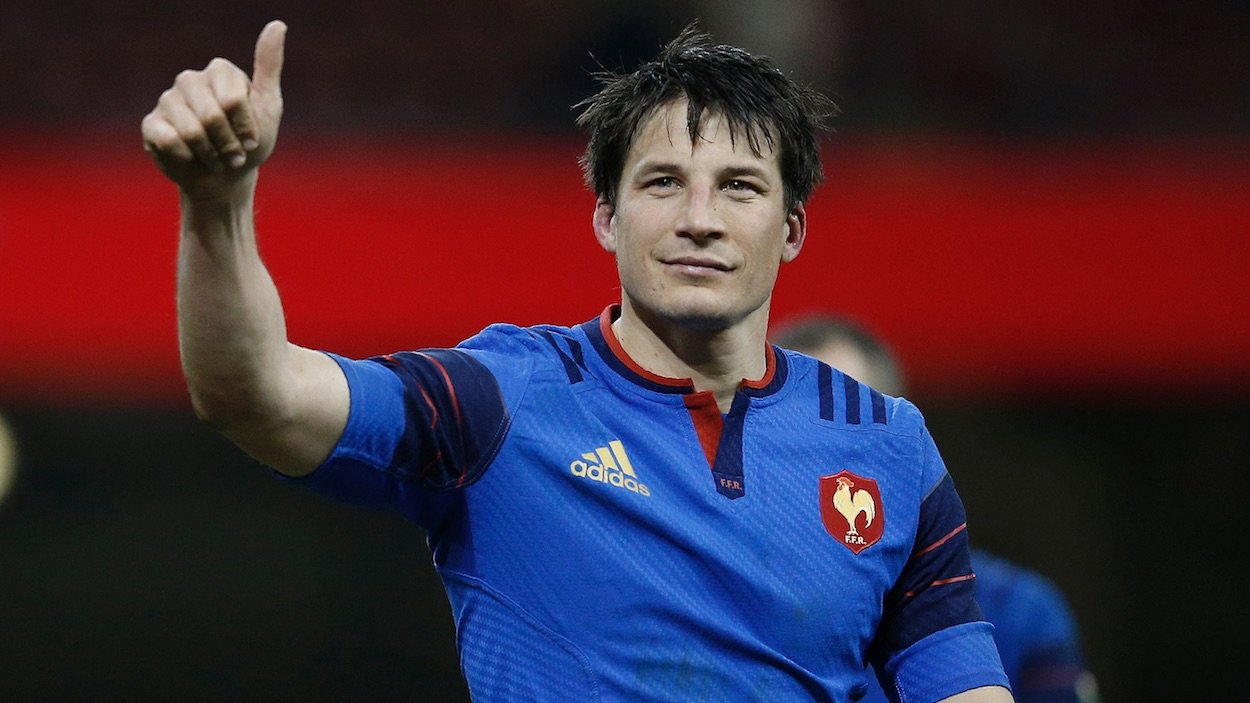 9 Morgan Parra
Another noticeable absence from France's 2019 RWC squad, although there was plenty of competition, Morgan Parra is another player that was in and out of the France squad last decade. Despite earning 71 caps, the ASM Clermont Auvergne great was still ostracized from the international scene for almost three years. This is yet another example of the temperamental nature of the French selection.
The compact Thomas Domingo was once one of the most feared scrummagers in the game, and a feature of the French pack for the next four years after 2010. Despite missing the 2011 RWC due to a serious knee ligament injury, he still returned to the French setup. Nonetheless, he won the last of his 36 caps in 2014 at only the age of 28, but continued to play for ASM Clermont before a move to Pau in 2017 and his retirement last summer.
2 William Servat
Another player that was nearing the end of his career, William Servat played for France for another two years after the Grand Slam triumph, including the RWC. He won his 49th and last cap in March 2012, and finished his lengthy Toulouse career a year later. He is currently part of France's coaching team.
3 Nicolas Mas
The most remarkable thing about Nicolas Mas' 85-cap career is how unremarkable it was, in terms of how he consistently played for his country unlike so many others. He retired from international rugby in 2015 having made his debut in 2003, picking up two Six Nations titles along the way. He played over 250 games for Perpignan before a move to Montpellier in 2013, and his complete retirement in 2016.
4 Lionel Nallet
The former French captain Lionel Nallet played Test rugby for another two years after 2010, starting the 2011 RWC final before representing his country for the last time in 2012. His 74-cap career spanned 12 years, and he continued to play club rugby for Lyon, whom he joined from Racing 92 in 2012, until 2015.
One of a number of players whose France career ended at the end of the 2012 Six Nations, Julien Pierre had a short but impressive career. He won his first two caps in 2007, but had to wait for the 2010 Six Nations to win his third. He went on to amass 27 caps over the next two years, but remained a central figure for ASM Clermont before a move to Pau in 2015 and his subsequent retirement.
6 Thierry Dusatoir
A great servant to both France and Toulouse, the captain on the day Thierry Dusatoir probably had the most impressive career of everyone in this squad, famed for his industry in defence.
A sensational display in the RWC final a year later earned him the World Rugby player of the year accolade, and he continued to captain France up until his international retirement in 2015, ending with 80 caps. He retired from all forms of rugby in 2017.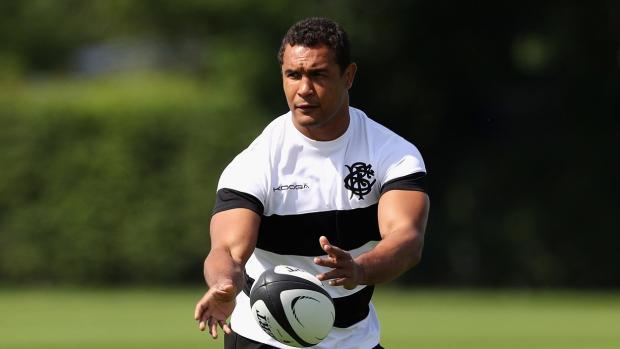 7 Julien Bonnaire
At the age of 31 in 2010, Julien Bonnaire would too finish his 75-Test career in 2012 having been a fixture in the squad since his debut in 2005. He parted ways with ASM Clermont after eight years in 2015, before a two year stint with Lyon.
8 Imanol Harinordoquy
The eighth player of this starting XV to finish their career in blue within two years of the Grand Slam, the 82-cap Imanol Harinordoquy is one of the most well-rounded and skillful forwards France has produced, capable of playing across the back row. He finished his international career with an immense haul of five Six Nations titles, including three Grand Slams. He left the struggling Biarritz in 2014 to play the final two years of his career with Toulouse.
Bench
While four members of the bench went on to play in the RWC a year later, only one featured consistently beyond then, Dimitri Szarzewski, although Alexandre Lapandry sporadically made appearances for quite a few years.
16 Dimitri Szarzewski
17 Jean-Baptiste Poux
18 Sebastien Chabal
19 Alexandre Lapandry
20 Dimitri Yachvili
21 David Marty
22 Julien Malzieu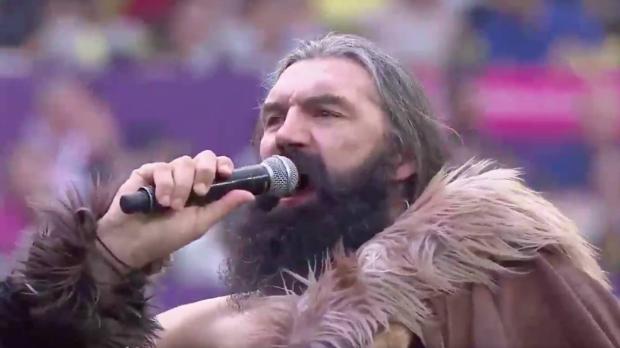 What is most noticeable about this team is that there was far more experience in the pack than in the backs. Six of the starting forwards started a year later against the All Blacks at Eden Park in the RWC final. Domingo only missed out through injury, and Pierre was on the bench for the final as well. On the other hand, only two members of the backs started in the final, and Parra actually was at flyhalf.
Many players were victims of a disastrous 2011 Six Nations campaign, which led to a hard-headed cull before the RWC, and the recall of a few Test pariahs.
What is also clear though, is how this was nearing the end of an era for so many players and French rugby as a whole.
Of the matchday 22 against England, only nine played beyond the 2012 Six Nations, with quite a few playing their final game well before then. In contrast, the England team they faced on the day had two players that played in the 2019 RWC, and another four more that were playing regularly for England in 2018.
This was beckoning a new era of uncertainty and poor results for France, as so many players who had been the bedrock of their team the preceding years were moving on. It is only now that France seem to be turning things around on the Test stage with their most promising Six Nations showing since 2010.
Comments
Join free and tell us what you really think!
Join Free