'There was a losing culture. There are blokes that won't say that, but that was the truth
Dan Parks is talking about his great "reincarnation" as a Scotland player, the mortifying and largely self-inflicted collapse in Cardiff a decade ago, and his unlikely role in thrusting Andy Robinson's team to within inches of glory.
By that time, Parks had plumbed the gravest depths of his life. The effervescent fly-half had been booed on as a substitute at Murrayfield, booed even more viciously when he shanked off the tee and roundly jeered when he retreated to the bench. Then he got done for drink-driving and lost his licence. Sean Lineen, Glasgow's coach, sent him home to Australia to settle and shroud himself in the summer of 2009.
A comeback seemed light-years away.
"I'd had some tough conversations back in Australia and then I got stuck into pre-season training. I had a conversation with Andy Robinson in early February 2010. He basically said, 'We're interested in getting you back, how do you feel about it?'
"I was really enjoying what was happening at Glasgow, I felt I owed Sean Lineen, but the players around me, Kelly Brown was one I spoke to, their message was, 'Mate, you've only got a certain amount of years at this level, you have got to take every opportunity'.
"For whatever reason, Murrayfield was always in an issue in my career – no other stadiums. There was an element of: do I want to put myself back in that spotlight again? But we'd dominated Edinburgh in both 1872 Cup games that season and I was feeling pretty good about my form.
"And imagine if I was standing here now, you're ringing me up and I'm saying, 'Nah, it was the right decision not to play Test rugby anymore'. That'd be pretty dumb."
As it transpired, Lazarus had nothing on Parks. With his sculpted sideburns, he delivered a swaggering exhibition in fly-half play. He laid on a try for Max Evans, Scotland's second of the day, boomed over a howitzer drop-goal, and hemmed Wales deeper and deeper in their own half with an array of laser-like punts. By the final quarter, he was cramping and spent, but emphatically the man of the match.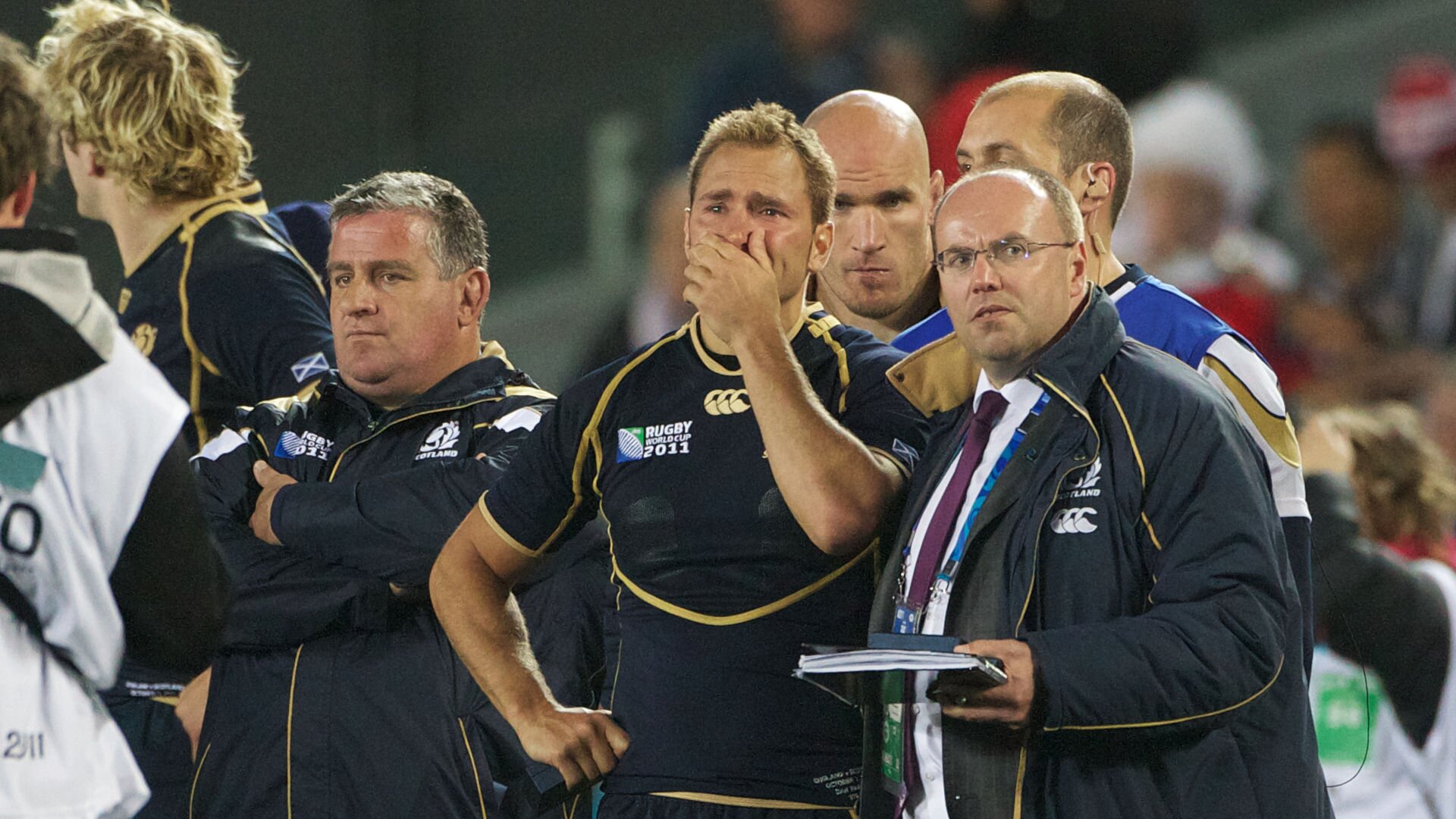 There was, though, a litany of what Parks calls "freak" events that buffeted Scotland that day, an 18-9 lead jolted from their grip with mounting horror. The ghastly injuries to Chris Paterson – a ruptured kidney on his 100th cap – Rory Lamont – blown knee ligaments on his international comeback – and most harrowing of all, Thom Evans, whose severe neck damage ended his career. Welsh off-loads found fingertips where before they had struck turf. Probing cross-fielders bounced into gleeful palms, not over the touchline. The yellow cards to Phil Godman and Scott Lawson as Scotland pointed a bazooka at their foot and pulled the trigger. Shane Williams scurried home late on and much later still, Andy Powell's trundle up the M4 in a golf buggy.
"I remember lying in the changing room with my feet up, trying to get some feeling back into my legs. I was devastated but I felt a real sense of achievement at the same time," Parks says. "I'd been away, but I knew I'd played well, I felt like I partly belonged again.
"We had a special team meeting when we got back to the hotel where we found out about Chris, Rory and Thom. That was really sad, a lot of blokes choking back tears for Thom. It wasn't about rugby anymore. Dr James Robson did a very good job of getting everyone to simmer and calm down and get over what had happened."
For the most part, Parks and Robinson were cordial and professional allies. The Englishman brought the Australian back in, and Parks produced three man-of-the-match displays that championship. They were never particularly close. They had well-documented disagreements, and the manner of Parks' international retirement in 2012 was particularly brutal.
He does not know Finn Russell well, but he sees parallels in the emotions he felt wearing the jersey and the fly-half's decision to remove himself from the Scotland set-up. The malcontent between Russell and Gregor Townsend began long ago, but festered until Russell learned of a two-beer limit imposed by the team's leadership group – a group of which Russell was supposed to be a member.
"The game has changed, I know that, but obviously Finn feels that after he plays footie, he should be able to have a few beers," Parks says.
"He wasn't there when the leadership group made the decision on the two-beer limit – surely he should have had some form of input.
"But I think it could have been dealt with a lot better, that scenario could have been quashed even the next morning with Gregor and the senior players. Whatever you've done, we'll let it go because you weren't part of the meeting, but going forward this is what's going to happen."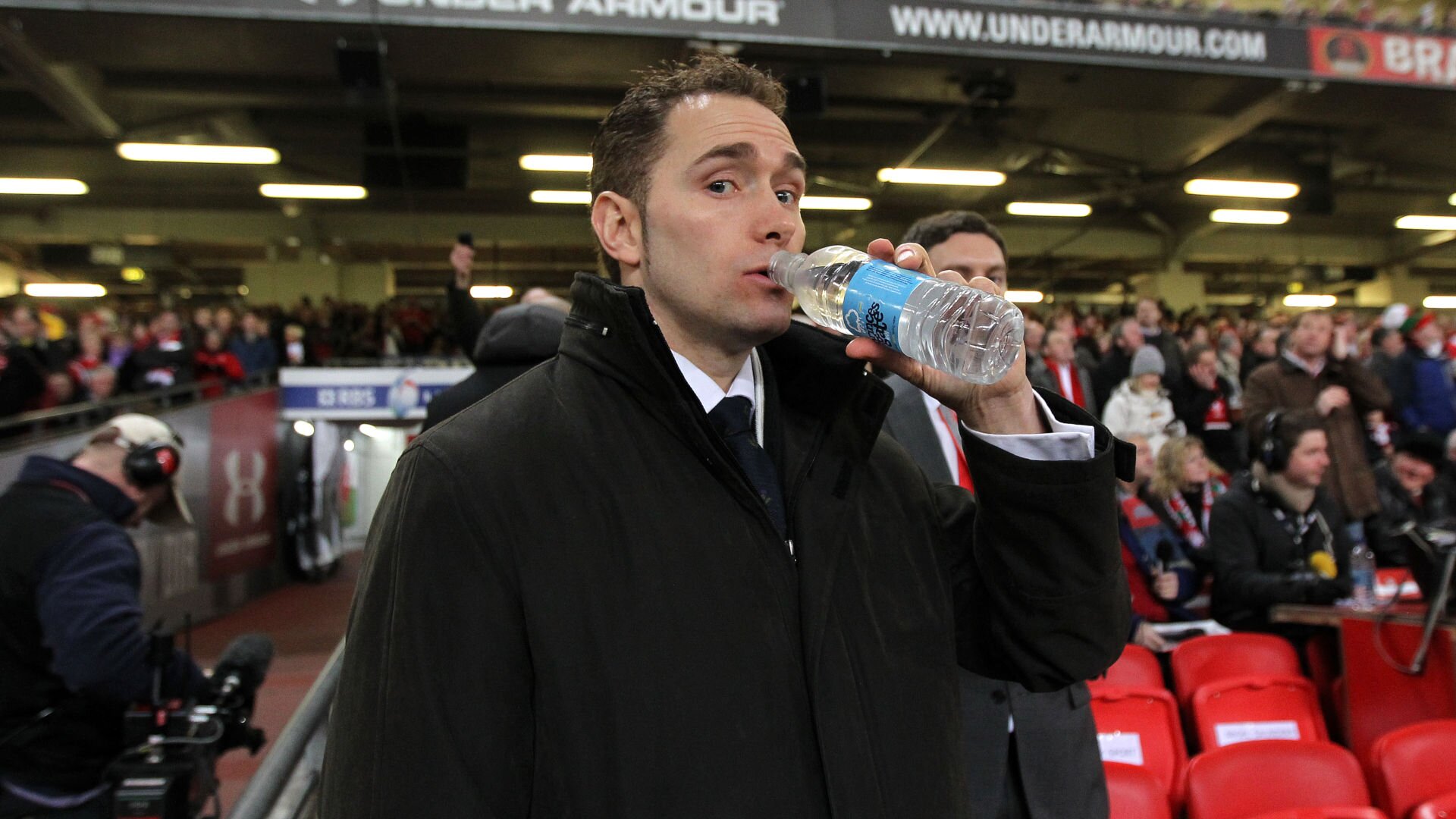 In one particularly damning excerpt from his Sunday Times interview, Russell described how playing in the Scotland environment had become bad for his health. Although there are signs of a rapprochement between play-maker and coach, his international future is far from certain.
Parks, of course, can empathise with this, as a bloke who has been shamelessly savaged by his own supporters. But even his introduction to the Test game in the insipid days of Matt Williams brought rancour and unhappiness.
"I felt like Finn did a couple of times before. Back in those days, when I first got involved, the Scotland environment wasn't a great place," he says.
"Players were much happier at their clubs and that's not how it should be, you should be excited about getting in the international set-up.
Dan Parks retires from international rugby with immediate effect. Full story on Scottish Rugby web site http://t.co/q9SwW0jX

— Scottish Rugby (@Scotlandteam) February 7, 2012
"It wasn't fun, there was a losing culture for that little period of time. There are blokes that won't say that, but that was the truth. It was an honour for me to play for Scotland, but it wasn't how it should be, you could just tell."
After the bleakest 2019, Scotland are coming again. It may not be a full-blown, Parks-level reincarnation, but suddenly, beat Wales at the weekend, and they will top the Six Nations table until such times as the coronavirus-affected fixtures are played.
Parks has a view on that arrangement too, a bombastic one.
"The teams in the postponed games should get two points each! I don't think rearranging them months down the line is fair.
@danparks10 I hope you have happy memories of your Glasgow days please visit and retweet's https://t.co/cjTvMguLER. Thanks pic.twitter.com/A2nfd9N5be

— Christine Copeland (@christinelcopel) June 30, 2019
"Form can change from period to period. I disagree with that completely. A Six Nations tournament is played over a period of time, not a year. That's my opinion. That's what they do in every other tournament, if it's a wash-out in cricket, or in the Word Cup with the typhoon."
As irked as he is by the nuances of the Six Nations schedule, he is equally animated about Adam Hastings, who has grown and flourished at 10 with Russell out of the picture.
"It's a very unique scenario that Adam is in. Adam basically has absolutely no pressure on him whatsoever, because he's going to be playing every game.
"Over the years we've faced adversity but nothing quite like this."

The first rugby union game in Tottenham Hotspur Stadium will be for many reasons, intriguing – writes @OwainJTJones https://t.co/rdNlSXF1XJ

— RugbyPass (@RugbyPass) March 13, 2020
"If I'm him, I'm thinking, this is golden for me. I've got five opportunities with effectively no pressure. It's his team, he gets to run it how he feels, and he understands the plan and how Gregor works.
"That's the positive – Adam is evolving as a real international talent. He's been wonderful. I love his running game, he's certainly not afraid to take the line on and try things. He generally makes his tackles; he's got no fear of blokes running at him, although I don't think he likes his parents kissing in the grandstand.
"People are forgetting the mindset of the player, that once you feel free of pressure, you free up. You feel you can go out and play and enjoy it. You can get so caught up in the game and the intensity of it that you forget to enjoy it. Rugby is a fun sport and Scotland have played with that in the past couple of games."
WATCH: Leon MacDonald joins the Breakdown to give an inside look at the Blues camp in 2020. This and all the big rugby news on your latest episode of the Breakdown.
RugbyPass+ Membership
Join RugbyPass+ now and be a part of the conversation with all-new commenting!
JOIN NOW