The somewhat unlikely England back row that inspired Cameron Woki
James Haskell is rarely lost for words but discovering that he is the player rising French star Cameron Woki name-checked as his role model left the former England flanker dumfounded.
Woki has been in sensational form for France who will attempt to win their first Grand Slam for 12 years against England at the Stade de France on Saturday which is in the Saint-Denis area of Paris where the 23 year-old was born.
The Bordeaux Begles forward has been pressed into national service in the second row although his high flying Top14 club side play him in the back row and it is a measure of Woki's all-round rugby talent that he has formed an effective double act with South African bruiser Paul Willemse in the engine room of a French scrum that will be targeted by England following their impressive showing against Ireland.
Haskell, who played for Stade Francais in Paris in a career that also took him to Japan and New Zealand while accumulating 77 England caps, has been mightily impressed by Woki in the Six Nations championship. Woki picked the former England flanker when asked at 18 on a Bordeaux supporters' website to name the player he most admired he replied: "I love James Haskell's style of play."
Haskell, who is expecting his first child with wife Chloe in August, said: "No one has ever listed me as a role model or liked my style of play so I instantly love Cameron Woki. For a player of his standard to say that is the biggest compliment I could receive. He is a fantastic player with his size, speed, athleticism and physicality and has been awesome for France and I love his diversity as well.
"He plays 6 and 7 for his club and the only piece of advice I would ever give him is get the Hell out of the second row! The beauty of it is he can switch roles and it goes to show it is much more about the balance of the side than shirt numbers. He played in the back row at U20 level and while I would love him to move into the 6 or 7, the French have a winning formula and he is brilliant for them.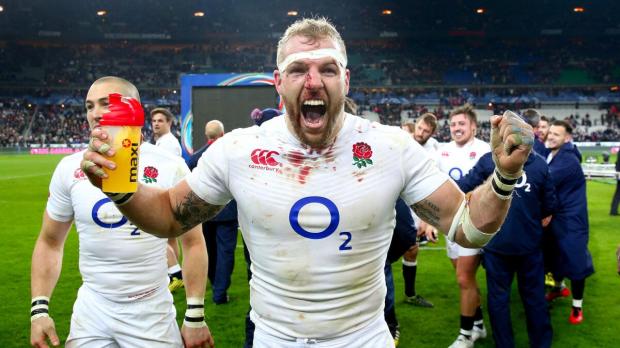 "To be in the engine room, he is obviously very powerful and he is also a line out forward and has a great off-loading game and has been a stand out performer. From all of those players from that French U20 side which beat England, like Romain Ntamack, Demba Bamba, Julien Marchand and Jean-Baptiste Gros, he could develop into the best of all of them. He can become a real danger in a French side that is the best in the world."
Woki was marked for rugby greatness after scoring a try to help France defeat an England team featuring Marcus Smith 33-25 to win their first World Rugby U20 title in 2018. Now four years later the pair will meet again with another major title on the line for the French.
Woki is a creation of the remarkable rugby "factory" that is the Massy club in Paris which has also produced in quick succession Yacouba Camara, Sekou Macalou, Judicaël Cancoriet and it was no surprise that Top14 contracts were put on the table. Bordeaux won the race to sign Woki and that brought him into close contact with former World Cup winning England flanker Joe Worsley who was the club's defence coach, and for a short period their head coach, during a seven-year association.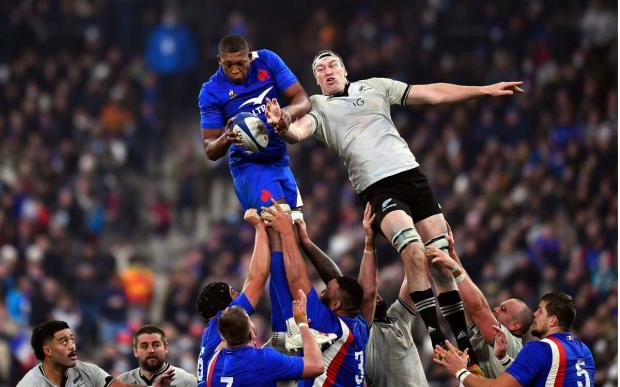 Worsley took up the defence role with Castres in 2019 and believes the tough time Wales gave France at the line out in Cardiff where Les Bleus struggled to win 13-9, will ensure Woki takes his frustration out on England. "Cameron was calling the lineouts against Wales," explained Worsley. "He wouldn't have been happy with his performance against Wales and when you do get the line out throw right there are not many players in the world who can take it off him. That kind of ability is gold dust but calling the line out is a big job and maybe that is an area where he needs to do more work on what is another skill.
"His older brother is even bigger than Cameron but not as explosive but he is around 115kg and 120kgs and that is pretty big and he is not the kind of player to use his weight to smash through opponents and hit rucks which he can do. He is much more about speed and footwork and having a great game sense to create breaks. I am not sure he is a second row and in France they don't think of the back row in terms of if you are a 6 or 7, it is about the aerial threat you bring.
"Racing normally have first dips on players from Massy but Bordeaux managed to get hold of Cameron and he is a fantastic player and I could tell from day one that he was a real talent who is so easy to lift in the line out. His handling and speed were also there from the start and like a lot of youngsters he had to learn about working hard and did that to become the player we see now.
"At first it was would Woki change his mind set and take advice from other players and he did and has a real hunger. It was pretty clear that he would be playing test rugby sooner rather than later.
"France are not the finished article by a country mile and the Ireland and Wales games could have gone the other way and despite the depth of talent there are still some issues -but the potential is huge. There is a big margin of development for France which is both pleasing and scary. The team is moving towards the World Cup in France in 2023 and winning the Grand Slam would be a step on the way. Having nearly thrown it away against Wales I cannot see them repeating that against England."
And what does Worsley think about Haskell, his former Wasps teammate, being named checked by Woki? "I can tell you that Cameron never mentioned Hask to me. Maybe he was referring to Hask's play in the bars and nightclubs of Paris."
Comments
Join free and tell us what you really think!
Join Free