The career-defining choice facing George Ford
Over the next few weeks, George Ford will find himself across a table from the Leicester Tigers board as they try to thrash out a new deal.
Tigers – an institution of English rugby – are near the foot of the Gallagher Premiership and recovering from a bruising loss to local rivals Northampton last weekend.
The venerable English club have problems – big problems. A world-class backline finds itself hamstrung by an underpowered pack and successive, ad hoc coaching appointments have done untold damage to the fabric of the organisation.
If Tigers are going to do anything this season, then it's going to be Ford that does it. Ford knows it, his agent knows it and Tigers know it.
Also, with the club for sale, Ford is not just a playing asset but a commercial asset. A winning team, led by one of England's biggest stars, is essential to any sales prospectus. In short, Ford is likely to become one of the highest-paid players in the English game if not the highest.
(Continue reading below…)
Yet, this is not the whole story. Obviously Ford wants to make sure he can pay his mortgage but he also wants to win things and at 26 he needs to start winning now. An honest assessment of Leicester Tigers would lead to the conclusion that they are still a world away from appearing at the top table of Europe, let alone winning it or challenging for the Premiership title.
So what are Ford's options? Tigers are certainly the favourites. They could use a marquee player slot for Ford and pay him literally whatever they wanted without it affecting the salary cap. As Ford is already a Premiership player, no other team can make him a marquee player. So the expectation is for Ford to become the Leicester's highest-paid player with a deal that will smash the £500k deal signed by Manu Tuilagi earlier this year.
Another club trying to match that offer would in all likelihood need to get rid of several very good players to make the numbers work under salary cap rules. Furthermore, the clubs most likely to win are already pretty settled positionally and culturally at fly-half.
They're not fine. pic.twitter.com/gTu2H1nYnV

— RugbyPass (@RugbyPass) December 5, 2019
This last point is particularly important. For example, Exeter Chiefs have Gareth Steenson and Joe Simmons at fly-half.  Both are excellent players but someway short of Ford. Those lads have the Devon club woven into the fabric of their being. Not only are they very good players but they know the club and what is expected of them.
The collective is always more important than the player. As excellent as Ford is, would he be worth asking four Chiefs to pack their bags and get out of dodge? Probably not.
There are also time constraints. Clubs are not yet able to officially approach Ford and by the time they are, a club would like to have completed all its re-signing and spent most of its cap. Any club likely to win next season would not be able to get Ford under the cap without ripping up large parts of their squad and any club that could afford him don't have a squad capable of winning.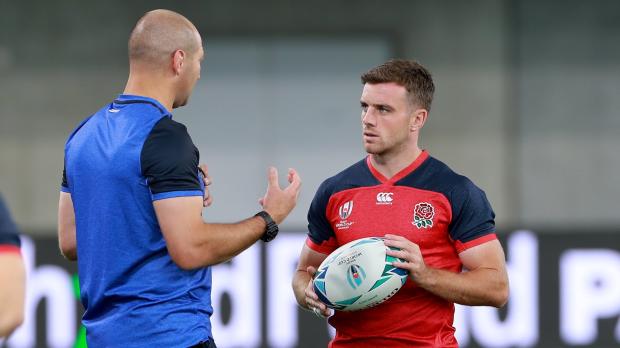 The only hope Ford has of winning next year is by taking a large pay cut to go to an established team, which is certainly not ideal. There are only a few realistic options for Ford in the Premiership and they are all predicated on the dominos falling in the correct order.
Gloucester could be an option if Danny Cipriani, although contracted through to 2022, decides to go to France for a big payday now that his England career is likely over. Combine that with Owen Williams being out of contract and you could find the money for Ford with minimum disruption.
Bath have been desperate to spend on a fly-half since Ford left but this seems unlikely. Bristol, too, could potentially make room for Ford. Following the signing of the brilliant Semi Radradra, Pat Lam indicated he had more cap room to play with. In addition, Ian Madigan, one of the Premiership's highest-paid players, is currently out of favour and seems destined for the exit at Ashton Gate.
Ian Madigan has an interesting call to make as he comes to the end of his contract cycle https://t.co/HXmAxYJPke

— RugbyPass (@RugbyPass) December 2, 2019
It is doubtful those two clubs could match a good Tigers offer but if they are challenging for silverware, would they need to? France and Japan are also out of the question for Ford for the time being due to England's eligibility rules, but there might be another option.
Ford could join Sonny Bill Williams and co in the Super League. It sounds stupid on the face of it but the money might be there. Leeds Rhinoes are certainly interested and Ford has stated his wish to play at St Helens. Remember, Ford was weaned on the gritty northern sport.
He is from rugby league heartland and played at both Saddleworth Rangers and Waterhead near Oldham from the age of five. He could join any team that could afford him and almost certainly become a Super League marquee player (Super League also have a salary cap).
Such a switch would make sense from a timing point of view. Who knows what state England are going to be in as the RFU dither over Eddie Jones' next contract – they have already let half the coaching staff leave. Ford could go and compete for the famed Challenge Cup while England go through a rebuild. He could fight for Super League titles for two years and then be back in rugby union by October 2022.
Not only does he get a chance to fill his trophy cabinet but it gives English Premiership teams time to table Ford an offer using their marquee space. That will be possible as they would be signing a player from a different league, unlike if the switch were to happen now from Leicester. In effect, Ford would have created a huge market for his signature and the perfect conditions for teams to sign him.
As departing All Blacks star Sonny Bill Williams prepares for life in Canada with ambitious rugby league side the Toronto Wolfpack, a new report has emerged that he could be joined by English midfielder Manu Tuilagi. pic.twitter.com/KwdfTTWwnq

— RugbyPass (@RugbyPass) November 8, 2019
He would be the biggest signing in rugby league's Super League and then quickly the biggest signing in rugby union's Premiership. The bidding war for the England No10, who could potentially have a Super League ring on his finger, would make Ford a very rich man indeed.
He could simply pick the best situation for him, making his England return that much easier in time for the 2023 World Cup in France. If Ford is really serious about wanting to play rugby league he should do it now as he would have no shortage of union offers when he decides to return.
WATCH: Recently-retired All Black Sonny Bill Williams is unveiled by Super League's Toronto Wolfpack
Comments
Join free and tell us what you really think!
Join Free