English rugby's loss of Kpoku symptomatic of looming salary cap bottleneck
English rugby can expect to see more exits from the league in the vein of rising second row talent Joel Kpoku as a number of factors come to bear on the Premiership player marketplace.
Saracens confirmed that the 6'5, 125kg forward was leaving to Lyon on Friday, a headline that was largely lost in the hype around England's Twickenham showdown with the Springboks. Having made his senior debut in 2018, the lock made 46 appearances for Saracens and has moved to France "in search of more regular game time" in the Top 14.
A star at England U20s levels, Kpoku was one of the hottest up and coming, English qualified, homegrown talents in the league in 2020. Northampton Saints agreed terms with the hulking forward in late 2019 before Saracens went out of their way to keep the 22-year-old at the North London club.
RugbyPass understands that Kpoku was offered a contract by Lyon that Saracens weren't able or at least willing to match – for a number of reasons.
Saracens and their fellow Gallagher Premiership clubs are having to cope with two factors –  both a shrunken salary cap and the fact that pandemic enforced salary cuts agreed in 2020 are reaching their natural expiration dates.
Last year the cap shrunk from £6.4 million and £600,000 academy credits, to £5 million with £600,000 academy credits. The two marquee players rule survived the review, for the time being at least.
The vast bulk of the Premiership clubs agreed 25 per cent cuts for their entire squads to help mitigate the catastrophic drop in earnings due to empty stadiums. Many of those reduced contracts will expire in July, 2022.
Against these two factors is the Top 14 significant more generous cap of £9.4 million [which is also set to decrease to £8.35 million]. Over a Top 14 squad of 40 players, that allows for an average of £208,000 per player, which comes favourably with a Premiership average of £131,000 per player across a 38 man squad [minus two marquee players].
While demands for NIQ players have decreased in France thanks to increasingly tight JIFF regulations, when they do go to market for overseas talent, they have a bigger purse to dip into.
There is also Japan, a league unfettered by a salary cap.
Basically put, the wolves are at the door for English clubs as players negotiate their new contracts.
One Premiership recruitment source told RugbyPass: "Premiership clubs who are spending up the cap are being squeezed. Covid salary cuts won't carry beyond this season, which means it's going to be difficult for clubs to retain the player they want."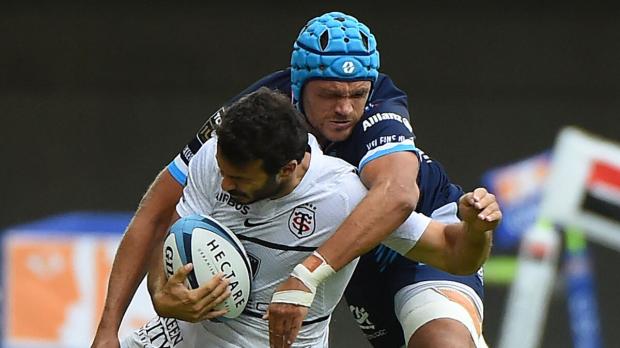 And it's starting to tell. The likes of former Bath No.8 Zach Mercer, who was on the England margins in 2018, is already enjoying his first season in Montpellier. Rumours also abound that both Mako and Billy Vunipola – apparently now on the out with England – are also France bound, possibly even joining Kpoku at Lyon.
While players with a realistic eye on England caps might not have their heads turned, high profile players jettisoned by Eddie Jones' England may consider this the perfect time to cash on the tail end of their international profile.
With the possible exception of Bristol Bears, the salary cap reduction was broadly welcomed by cash-starved clubs. But with sport slowly making its way out of the pandemic, it's time to pay the piper.
Comments
Join free and tell us what you really think!
Join Free