Cancel games and award non-French sides 28-0 wins - Andy Goode
Europe may be going full steam ahead but we need a decision on the postponed games now and I can see the French teams losing out.
There just isn't a spare weekend in the calendar for the five Champions Cup games postponed in Round 2 to be replayed and nobody should be entertaining the possibility of staging them during the Six Nations.
Can you imagine Wasps facing Toulouse's second team or Scarlets without their Welsh stars taking on Bordeaux without Matthieu Jalibert and co? It'd make a mockery of Europe's premier club competition.
Instead, I think they should be cancelled with the matches awarded to the non-French sides on a 28-0, five match points basis. It is regrettable as the games weren't able to be played because of the French government rather than the clubs but their opponents shouldn't be punished.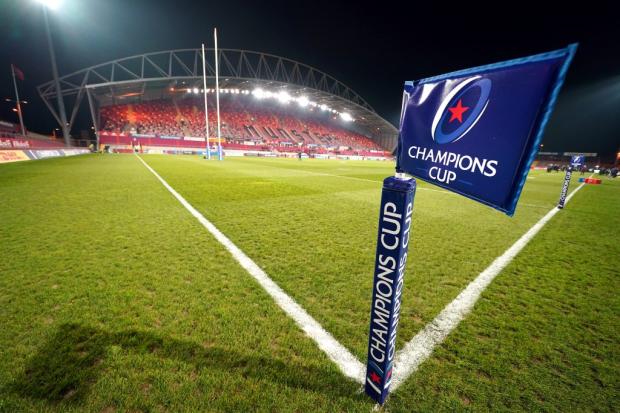 Whenever a match has been called off in the past and a 28-0 scoreline attributed to one team, EPCR have insisted that it isn't about apportioning blame and that it is a "tournament management measure" with the objective of ensuring that all fixtures are accounted for. This is no different.
Indeed, Bristol were handed the points when their game with the Scarlets was cancelled in Round 1 but that was largely a travel related issue with the Welsh region forced to quarantine following their abandoned trip to South Africa.
There are likely to be more games called off in the next couple of rounds, so the option of just replaying any postponed matches on the weekend of April 8/9/10 and not having a two-legged Round of 16 wouldn't work for me.
That would mean some teams might end up with two postponed games to fit in and other teams would be in limbo not knowing whether they've qualified until April.
Getting rid of the Round of 16 entirely and replaying any games on those two weekends in April before going straight through to the quarter-final stage in May is an option but I can't see that being the preferred one for EPCR as they would lose out on the excitement of the extended knockout stage.
It's great news that exemptions for the "pursuit of an economic activity" have been put in place following discussions with the French government but now we need strong leadership and to know where we stand as far as the rest of the tournament is concerned ahead of Round 3.
Awarding five match points to the non-French clubs in the postponed Round 2 games may not seem fair but the French sides weren't able to fulfil the fixtures and the rules are in place for when that is the case.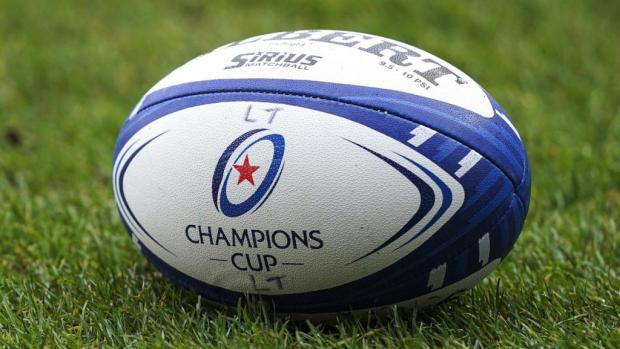 The discussions with the French government have reportedly also resulted in an exemption that would allow any unvaccinated players to still take part in the competition, although new rules being considered by the UK government could make that a non-starter.
Culture Secretary Nadine Dorries apparently wants to end the exemption allowing unjabbed elite sportsmen to break the self-isolation period to attend training or compete at events when returning to the UK from abroad.
Obviously we want to see all of the top stars able to play in Europe's top club competition and that means looking at these rules as well as not playing games during the Six Nations but this week has taught us that you have to be careful when handing out exemptions in sport that don't apply to the general public.
Novak Djokovic didn't fare too well in Australia and I think it's perfectly fair to say if you haven't been vaccinated, you can't play in the Champions Cup.
The games in France may be going ahead this month but we aren't going to see full stadiums, with rules there restricting attendances to 5,000 outside and 2,000 inside, and that is a major concern moving forwards.
We all know how much rugby suffered, both financially and as an overall product, without fans at games and everybody should be doing everything in their power to ensure we don't return to the days of playing behind closed doors.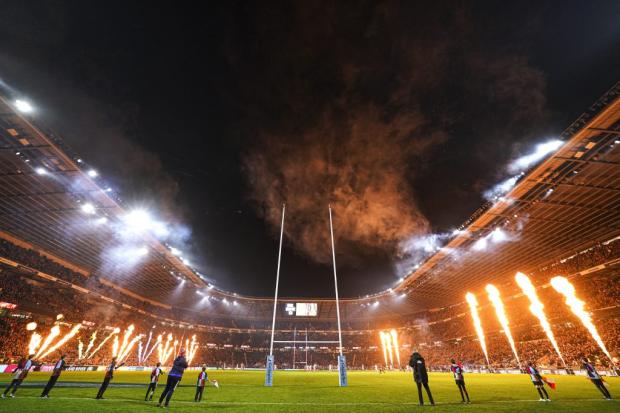 The French government are set to review their restrictions ahead of the Six Nations and there are hopes that the rules in Scotland, where there is currently a cap of 500 on attendances at outdoor events, will have changed by then as well.
However, the word coming out of Wales isn't as positive and you only have to look at Dan Biggar's comments or Louis Rees-Zammit's recent tweet and some of the other players who have supported it to know what the players think.
There will be significant logistical challenges but if there are restrictions still in place in Wales or Scotland, in particular, those unions should absolutely look at staging their home fixtures at the likes of St James' Park, the Coventry Building Society Arena, Twickenham, Wembley or anywhere else.
There are a lot of decisions to be taken and not much time left to take them in so it's going to be an interesting couple of weeks ahead but let's start with the Champions Cup and hope for some more clarity in the coming days so everyone knows where they stand.
Comments
Join free and tell us what you really think!
Join Free