Back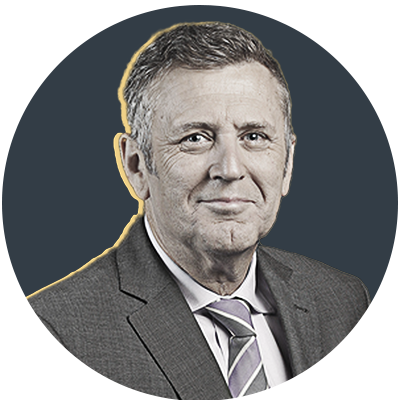 By Tony Johnson
World Rugby's rankings only paint half a picture
Despite the importance placed on them by World Rugby, the international rankings can often come across as nonsensical at best – good for the marketers and for a headline here and there, but there's always something that's left to be desired.
In the latest list, Argentina moves up one place and New Zealand moves down one despite neither team having played since November. Go figure.
What the latest rankings do is illustrate the inexorable rise of France, second now behind South Africa but surely firm favourites to claim their first Webb Ellis Trophy at home next year.
So who are the top 8 right now according to World Rugby, and does their ranking reflect their World Cup prospects 18 months out?
1. South Africa
Still number with World Rugby, despite neither earning nor conceding any ranking points from their series with the British and Irish Lions last year. Their massive forward pack, attritional style and never-mind-the-critics approach is tailor-made for tournament play.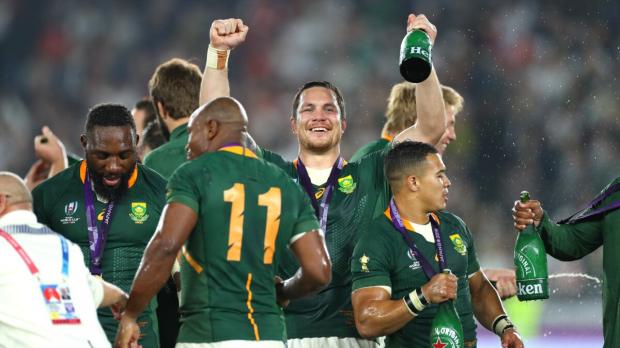 The Springboks are always to be respected, even if at times their style of play and the mind games of their coach – sorry, director of rugby – can be hard to love.
World Cup prospects: Not favourites, maybe not even second pick, but absolutely capable of winning a fourth title, especially if it gets turgid. Such is the lopsided nature of the draw, it could open right up for them if they can get past New Zealand or France in the quarter-finals.
Reservations: The Lions series win was huge, but they did lose four of their remaining 10 games in 2021. A narrow strategy has served them well since 2019, but surely they will need to expand. They will face a tough quarter-final – no one would really fancy playing France – and while the All Blacks may be in decline, they have beaten the Boks in their last three World Cup clashes and in 14 of the last 17 tests between the two.
2. France
Beating the All Blacks in November then claiming the Six Nations Grand Slam has them firm favourites for their first World Cup. They showed understandable anxiety against England, an experience that should arm them to cope with even greater pressures next year. They look a complete team, with the best 8-9-10 axis on the planet and in Dupont, the best and most influential player in the game.
World Cup prospects: Never mind the "peaked-too-soon" stuff, it's wishful thinking. Without doubt, this is the team to beat.
Reservations: France's Word Cup record is dotted with massive one-off victories, but a storied inability to win two or three big games in a row. To clutch at even more straws, there's always room for traditional bizarre goings-on behind the scenes, especially under the stifling pressures that come with home advantage.
3. New Zealand
Have now slipped behind France, and no one could argue that. They did win the Rugby Championship last year, splitting games with the Springboks, and to be fair were fatigued and bubble weary by the year's end when they dropped consecutive tests to Ireland and France, but it could be that they are now in the tailwind of a great era. Tests against Ireland in July, two in South Africa and one at Twickenham in November will give a true picture but right now it looks like a fork in the road. Joe Schmidt could be a big help to Foster, but his mere presence could also turn up the heat on the incumbent.
World Cup prospects: On recent form, they rate third at best and very much needing to restore momentum in 2022. No one will ever take them lightly, mind, and their World Cup record is still, albeit marginally, the best overall.
Reservations: The All Blacks are facing major questions over whether the head coach is the right man, whether their approach is muscular enough, and what are their best combos at 6-7-8 and 9-10-12. The time has come for the answers.
4. Ireland
Andy Farrell has built effectively on the Schmidt blueprint and his team now has an all-purpose look to it. While they relied heavily on force to beat Scotland for their Triple Crown, they are able to produce quick phase ball over extended periods, offload with confidence, have plenty of physicality, and in Robbie Henshaw, James Lowe and Jamison Gibson-Park, have players who can provide the flash of brilliance to ignite a team in a big game. Their visit to New Zealand in July is superbly timed and will give a firm idea if these really are two teams heading in different directions.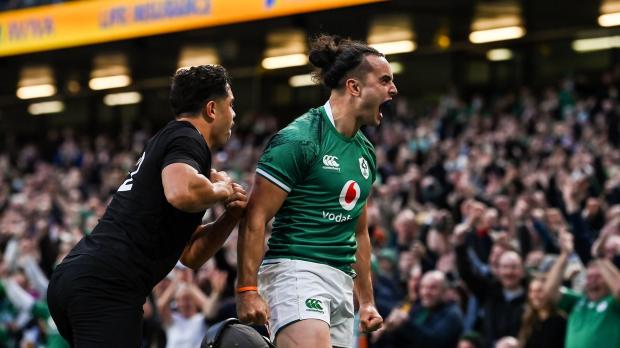 World Cup prospects: Second favourites. They will see July as a chance to turn their recent edge over the All Blacks into a confidence-boosting gap ahead of a possible quarter-final clash.
Reservations: Again, their history. Not once have they managed to get past the quarter-finals, and a stat like that might be a mind block. Teams will know too, that it is worth trying to rattle Johnny Sexton.
5. England
From the heights of a famous semi-final win in 2019, things have gotten rather messy for Eddie Jones' men, with patchy results, erratic selections and no discernable game plan – although watching Ellis Genge operating as a second fullback was fun. The war between Jones and the media is unhealthy, his constant staffing tweaks smack of volatility and yet, for all that, they still don't look far off being a threat.
World Cup prospects: On current form, a ranking of 5 seems about right, but given their favourable draw, they should actually rate a better chance than that.
Reservations: Jones is the master of the one-off big performance, having twice quite brilliantly unstitched New Zealand at semi-final time, and of course masterminding the Miracle of Brighton. But only once has he gone the whole distance, and that was as Jake Whites's chief schemer. Will he even make it to the big dance?
6. Australia
The Wallabies World Cup record is inferior only to New Zealand and South Africa, and they have a very smart coach in Dave Rennie but playing Super Rugby amongst themselves for the much of two Covid infected years has done them no favours.
World Cup prospects: Like England, the World Rugby ranking looks about right, but the draw has done them an even bigger favour with probably the weakest group on an uneven playing field, and the likelihood of a quarter-final against whoever comes second out of England, Argentina or Japan. They won't mind that.
Reservations: Enough there to reach the last four, but Rennie might need offshore-based talents such as Marika Koroibete and Will Skelton to give his team some needed star power.
Of the remaining sides, Scotland started the Six Nations with a tremendous bang, but faded badly and there was some unhelpful stuff from the captain. They possess upset potential but it's hard to back them to come out of a pool that features Ireland and South Africa.
For Argentina, the last two years have been turbulent, with Covid proving especially tough on the Pumas and apart from a fantastic win over the All Blacks in 2021, their form has been all over the place. But they so often get it together for the World Cup and beat the host nation twice to finish third the last time the tournament was held in France. If they can get their best players together and on the same page, beware.
Meanwhile, ninth-ranked Wales are in a bit of strife. They simply don't look strong and consistent enough to win three straight games at the business end of a tournament but could still influence the outcome. Similarly, everyone will be wary of giant-killers Japan and the uber-talented Fijians – but neither side will feature come the final weekend.