Back
By Nick Bishop
The All Blacks have found their blindside flanker
It used to be a derogatory term: 'He's a utility player'. Rugby people looked down their noses ever so slightly: 'not quite big enough for the middle row, and not quite fast enough for the back row'.
His name in New Zealand is Scott Barrett, but he is no longer a back-row spare part; or merely the third wheel at lock, rolling along in the background behind a duo (Brodie Retallick and Sam Whitelock) who will pass into rugby Valhalla when they eventually retire.
The second row who can play at number six, with no real fall-off in production, is fast becoming one of the most valuable assets at the elite level of the game. The mix of mobility and power trumps all.
If Scott Barrett's versatility still has a ring of notoriety about it, it is all because of one unfortunate game, that 2019 World Cup semi-final against England. Sir Steve Hansen picked all three of Retallick, Whitelock and Barrett among his starting forwards, in the confident expectation of demolishing an England lineout pared back to the set-piece bone.
England had a mere "two-and-a-quarter jumpers" according to head coach Eddie Jones, and featured two specialist open-side flankers and two second rows who had started at No 6 for their country. Nonetheless, it outmanoeuvred New Zealand's jumbo-sized back five on that fateful evening in Yokohama.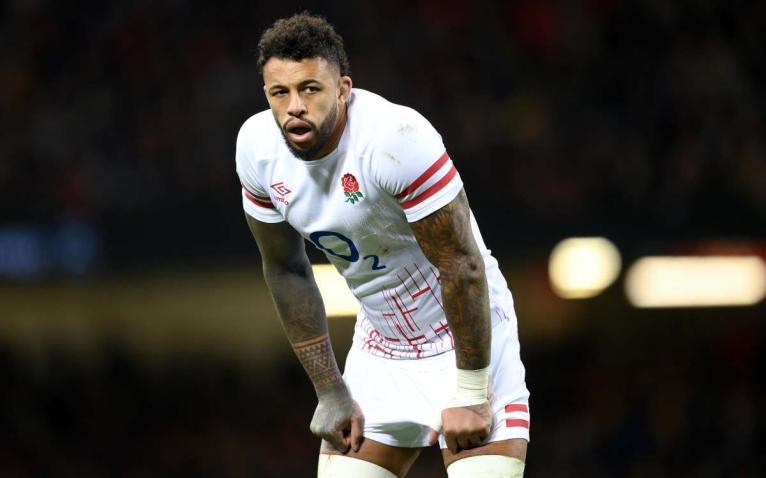 Maro Itoje and Courtney Lawes did their job in the tight, winning their own lineout ball and hunting down the All Blacks runners relentlessly as part of the bonus package. Poor Barrett trudged off somewhat ignominiously just after half-time, to be replaced by a genuine openside in Sam Cane. The plan had failed.
'Scooter' had to wait the better part of three years to balance the ledger and earn his shot at a reprieve. It came in the first Test of the Ireland series last July, and it was one of Ian Foster's few successful selection gambits in a losing series.
As Foster commented at the time, "[It's the] first time he [Scott Barrett] has started for us there (since Foster took over post the 2019 World Cup), but he's filled in a couple of times. He's also played for the Crusaders there. We know that he can do it.
"He's one of the form players in Super Rugby in the last four to six weeks. He's on top of his game."
"I didn't spend too long thinking about the 2019 game. But we took some lessons from that, they were learned a long time ago.
"If we look at the positives of it, apart from his set-piece acumen – we know how good he is in that space – he's also bringing a bruising defence and ball-carrying part to his game now.
With 'blind-side Barrett' in place, the All Blacks romped home by 42 points to 17 in their best performance of the series.
"He's probably our most dynamic lock ball carrier at the moment. We can utilize that at No 6.
"So, there's some things that even if you sit down with Scott and talk to him about it, he finds a lot of the roles very similar now, except for a couple of defensive tweaks that we've had to make sure we tidy up."
With 'blind-side Barrett' in place, the All Blacks romped home by 42 points to 17 in their best performance of the series. Scooter moved up a row for the second Test with Dalton Papali'i coming in at No 6, and he missed the decisive third game entirely with a knee injury. Akira Ioane started instead, and New Zealand lost a home series to Ireland for the first time in their history.
One of the offshoot articles from my tour analysis illustrated the outstanding dividends Scott Barrett pays out as a player with hybrid second and back-row characteristics.
Over one long attacking zig-zag sequence down the short side during the early stages of the first Test at Eden Park, Ireland kept the ball for a total of 18 phases and just over two minutes. Scott Barrett's contribution? He made no fewer than six tackles: one stop every three phases, or one tackle every 20 seconds. Yet he was still the forward closest to the ball on the far side of the ruck when Ireland went wide on the scoring phase:
Some forwards would be happy with six tackles as their defensive output for an entire game, let alone two minutes of action – but therein lies Scott Barrett's point of difference. He has second-row size allied to a back-rower's work rate.
His absence from the blindside flank was arguably one of the biggest factors in a series dominated by a man who is so eminently capable of playing the same role for Ireland, Munster's Tadhg Beirne. With New Zealand looking for a late scoring surge in the final stages of the third Test in Wellington, it was Beirne's twin turnovers at the breakdown which turned the tide:
That is Tadhg Beirne (in the blue cap) on a lung-bursting cross-field sprint in the 73rd minute of the game, beating every other forward on either side in the race to the ball, and still having the energy to win turnover at the breakdown when he arrives.
Scott Barrett offers a similar value to New Zealand. In last weekend's Super Rugby Pacific final between the Chiefs and the Crusaders, he was part of a Crusaders' lineout which won 21 out of its 23 throws, while turning over four of the Chiefs' meagre seven feeds:
At the same time, he was trusted as the main forward distributor behind Richie Mo'unga, with ten appearances at first receiver. But it is on defence that Barrett's extra worth is most keenly felt. He topped the tackle charts for the Crusaders with a perfect score: 18 completions out of 18 attempts made with two dominant hits. Christian Lio-Willie came a distant second with 13 tackles.
Barrett is well-capable of authoring the hard hits on the inside:
But his real point of difference is his ability to connect with the backs and make those open-field tackles of which Courtney Lawes is a connoisseur:
Damian McKenzie is near the bottom of the list of people you would want to try and tackle coming out of the backfield after the first chaser has been beaten, but Scott Barrett is trusted to do that job. Later it was Shaun Stevenson, with Barrett once again the Crusaders' forward closest to the ball:
Then it was both, with Barrett taking out McKenzie and Stevenson in the space of a few seconds:
First Scooter hauls down McKenzie on one of his trademark cross-field runs, then he gets up off the ground to flatten Stevenson with a second effort: two lethally-elusive backs for the price of one.
The end of the game was symbolic of what had gone before, at least as far as Scott Barrett was concerned:
The Crusaders in-betweener knocks down first Stevenson, then Luke Jacobson within the space of four phases, and he is trusted to defend alongside the first back on the wide right of the field (No 12 Jack Goodhue) throughout the process. On the second occasion that the ball comes back to Barrett's side, the cleanout is too thin and Jacobson has to hang on the ball on the deck. That was game, set and match to the red-and-black.
Big men who can run with the backs are a premium asset in the modern game. All of Cameron Woki for France, Springbok Pieter-Steph Du Toit, Courtney Lawes for England and Ireland's Tadhg Beirne can do the basic tight forward chores while offering priceless extra value on the carry and in defence. It hardly matters whether they start with No 4 or No 6 on their backs, because they will be performing the same invaluable role.
Scott Barrett could provide one of the last pieces of the puzzle for New Zealand. His first foray into the role at the 2019 World Cup was not an auspicious one. With Lawes and Maro Itoje in their second row and twin opensides in Sam Underhill and Tom Curry behind them, England outmanoeuvred the Kiwi back five in Yokohama.
Things have improved since then, and the idea of starting Scooter on the blindside has never been discounted completely. His presence there was key to New Zealand's solitary win of the home series versus Ireland, and he played No 4 like an outstanding No 6 in the recent SRP finale against the Chiefs.
The recently-announced Rugby Championship squad contains four options who can potentially cover both lock and blindside flank: Barrett, Samipeni Finau, Shannon Frizell and Tupou Vai'i.
The choice is getting tighter in all respects, and that is exactly the way New Zealand forwards' coach Jase Ryan wants it:
"We believe our loose forward mix all adds real physicality.
"What it does with Samipeni [Finau], is that it puts a little bit of pressure on Shannon [Frizell]. We see Scott Barrett as a lock who can play number six."
With some genuine giants roaming the plains of the forthcoming tournament – not just established Springboks like Du Toit, but new, enormous Wallabies like Will Skelton and Richie Arnold – the debate has just sharpened its knives even further. Whatever happens, Scott Barrett can safely put the past behind him, and confidently look forward to a future where the value of 'versatility' has never been higher.