Back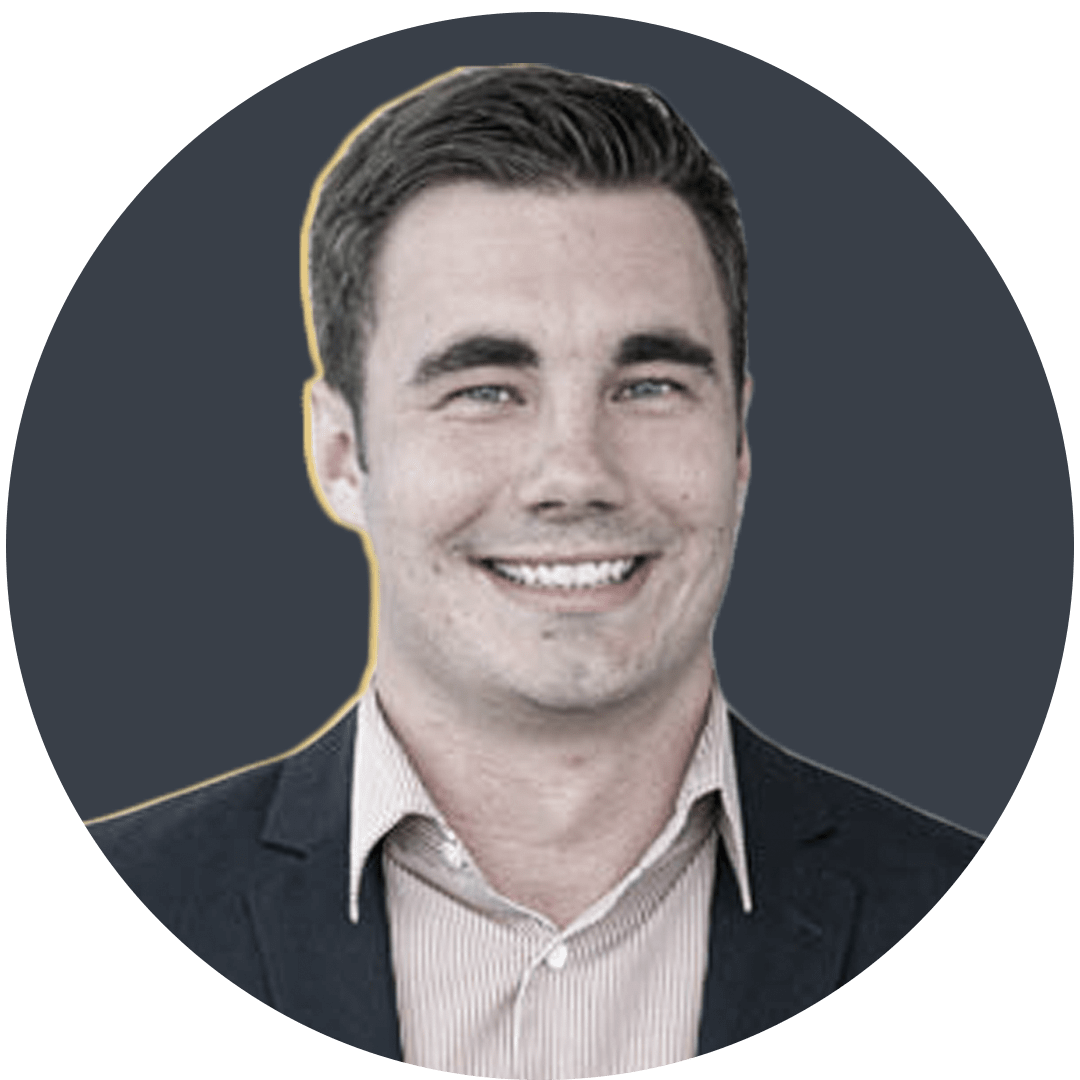 By Tom Vinicombe
What's happened to New Zealand wunderkind Etene Nanai-Seturo?
Late last year Clayton McMillan suggested that there was one problem area for the Chiefs.
Despite a relatively successful season that saw the Chiefs record nine wins from their 15 games played – including a heartbreaking loss in the Super Rugby Aotearoa final – and build depth across the park, McMillan's side lacked that killer edge out wide.
Sean Wainui's heroics in the Chiefs' final game of the season against the Waratahs saw the utility back score a record five tries on the left wing but that outrageous haul aside, just six of the team's other 39 tries were scored by the wingers, with Etene Nanai-Seturo, Jonah Lowe, Chase Tiatia and Bailyn Sullivan providing the goods.
In contrast, 14 of the Hurricanes' tries, 15 of the Blues' and Crusaders', and 16 of the Highlanders' were scored by men playing on the wing. The likes of Julian Savea, Salesi Rayasi, Wes Goosen, Caleb Clarke, Mark Telea, AJ Lam, Bryce Heem, Sevu Reece, Leicester Fainga'anuku, Jonah Nareki and Patelesio Tomkinson were popping up on the score sheet almost every week.
Throughout the season, McMillan chopped and changed his line-up depending on the opposition and injuries but there was at least some obvious consistency in most positions – except on the wings.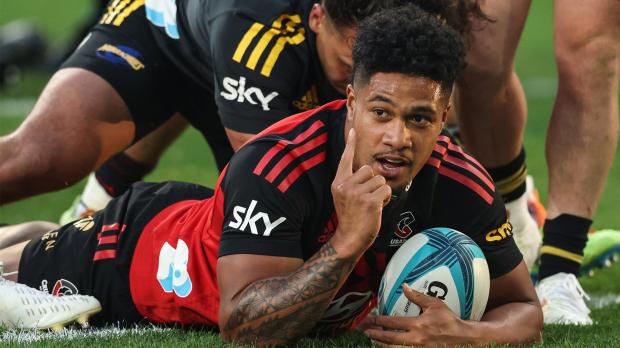 Nanai-Seturo was a relatively constant selection on the left throughout Super Rugby Aotearoa, starting seven of the Chiefs' nine matches, but played no part in the Trans-Tasman portion of the season after linking up with the All Blacks Sevens squad ahead of the Olympics. In his absence, Lowe, Sullivan, Tiatia and Wainui were all given runs in the No 11 jersey.
Lowe, Sullivan and Shaun Stevenson shared responsibilities on the right wing, with Stevenson earning sevens stars and Lowe six.
Lowe, who was newly recruited by McMillan ahead of the season, was perhaps the surprise package, looking comfortable whether he was employed at 11 or 14 and showcased some deceptively fast pace throughout the Chiefs' campaign while Stevenson and Tiatia also had their golden moments but too often mixed it was an equal number of moments of total despair.
Given the many men that had been given a run without any one of them really nailing down a role, it came as no surprise when McMillan suggested the Chiefs coaches weren't quite happy with their wingers' performances throughout the year.
We're just searching for that person to put their hand up and say, 'Hey, I'm the guy'

Chiefs coach Clayton McMillan
"In the backs, particularly around our back three, for a good portion of the season we've seen a little bit of rotation there and it's been frustrating for the players and it's been frustrating for the coaches that no one has really taken the opportunity to bang the door down and say, 'Hey this is my jersey'," McMillan said with just three rounds left to play in the Chiefs' 2022 campaign.
"We're just searching for that person to put their hand up and say, 'Hey, I'm the guy'. It's a little bit of a Ferris wheel there. Hopefully sooner rather than later we settle on a combination."
That Ferris wheel of changes has continued into 2022, however.
Lowe, Nanai-Seturo and midfielder Alex Nankivell have all been used on the left wing in the six games played to date while Stevenson, Nankivell and new recruit Emoni Narawa have all been given runs on the right.
Some of the chopping and changing has been down to Covid; there's been little consistency in any positions this season. As with last season, however, no one player has really stood up and demanded continued selection.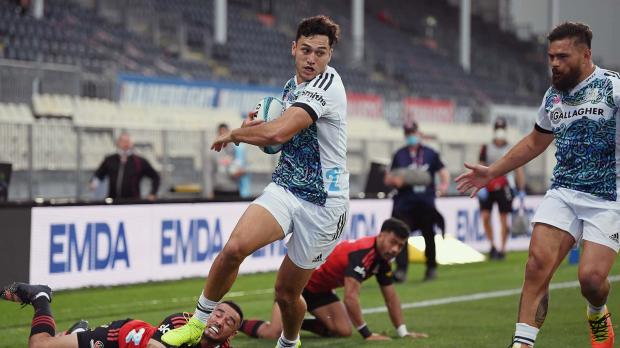 Stevenson was a major player in the Chiefs' win over the Crusaders this season, scoring two very well-taken tries – but he also copped a penalty for sticking his leg into a chasing player from a kick, which was rightly penalised and could have very easily resulted in a yellow card. For all the talents he clearly possesses, dumb mistakes like that can prove incredibly costly.
Of the other options, Lowe has had limited chances likely due to Covid while Nankivell impressed on the left wing against the Crusaders but is very much a square peg in a round hole when asked to play on the wing. Meanwhile, youngster Gideon Wrampling will likely be given a chance to prove his worth once he's injury-free later this season but hasn't featured at all after making his Chiefs debut last season.
But it's Etene Nanai-Seturo who has perhaps been the biggest disappointment of all.
The quick-stepping 22-year-old was involved in a highly publicised tug-of-war between New Zealand Rugby and the Warriors back in 2018.
Etene Nanai-Seturo could yet develop into an exceptional player given his young age but wingers tend to burn brightest in their formative years. Rieko Ioane made his test debut at 19, Julian Savea and Caleb Clarke at 21, Sevu Reece at 22.
At just 15 years of age, the Warriors had signed the tremendous schoolboy talent on a five-year deal but Nanai-Seturo wanted to try his luck in rugby union once he graduated and it was only after numerous meetings between the NRL side and NZR that he was eventually released by the Warriors and signed by the Chiefs.
Somewhat understandably, Nanai-Seturo was then touted as the next big thing in rugby but since his debut season in 2019, the still-young outside back doesn't appear to have developed much as a professional rugby player.
He boasts one of the best sidesteps in the game and constantly tops lists for beaten defenders whenever he takes the field, but rarely does Nanai-Seturo make any significant metres up the field, instead crabbing sideways and often making it difficult for his teammates to get in the right position to secure the breakdown when an opposition player eventually manages to land a tackle.
His defence also remains a huge weakness – although some of that is a product of poor decision-making under pressure.
Now in the final year of his contract with the Chiefs, Etene Nanai-Seturo could yet develop into an exceptional player given his young age but wingers tend to burn brightest in their formative years. Rieko Ioane made his test debut at 19, Julian Savea and Caleb Clarke at 21, Sevu Reece at 22.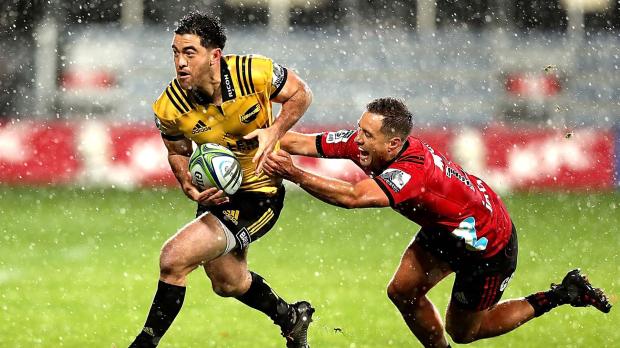 The jack-of-all-trades wingers sometimes take more time to develop, although Nanai-Seturo doesn't necessarily appear to boast as wide a range of skills as someone like Cory Jane or Ben Smith, but Clayton McMillan (and no doubt Ian Foster and everyone at NZR) will be hoping that he might follow a similar trajectory to another hot-stepper, Nehe Milner-Skudder, who blossomed from a handy provincial player to a World Cup winner really over the space of a few months with the Hurricanes in 2015.
Of course, Milner-Skudder achieved that transformation through primarily playing at fullback – an opportunity that Nanai-Seturo has not yet been afforded in a Chiefs jersey. With Damian McKenzie absent from the Chiefs this season, some may have assumed that Nanai-Seturo would be given the chance to push his case in the No 15 jersey but instead, Narawa, Kaleb Trask and Chase Tiatia have been preferred in that role.
If Nanai-Seturo did get a run at fullback, that would allow Narawa to compete with Stevenson and Lowe for a place on the wings. That perhaps doesn't really solve the problem at hand but it would fix the issue of figuring out who's best suited at No 15 in McKenzie's absence, where there's also been a Ferris wheel of changes.
One way or another, it's hard to avoid the fact that the Chiefs clearly no longer ooze talent in the outside backs as they did during the years with Ian Foster and Dave Rennie in charge. There aren't any Sitiveni Sivivatus or Lelia Masagas floating around – there aren't even any Soseni Anesis or Asaeli Tikoirotumas to call upon.
While the Chiefs are chugging along nicely in 2022, with four wins from six games played, Clayton McMillan would certainly rest easier at night knowing he had at least one of the winger roles locked down. Etene Nanai-Seturo perhaps boasts the most potential of the men at McMillan's disposal but has yet to showcase the skills that made him such a dynamite college rugby player during his teenage years and unless someone steps up in the near future, the wing will remain a problem position for the Chiefs moving forward.