Back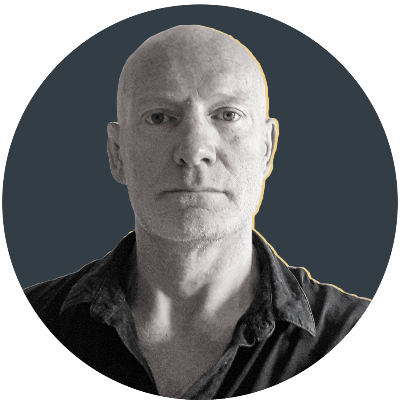 By Gavin Mortimer
Warming the bench for a once-in-a-generation talent
Antoine Dupont celebrated his nomination last week as World Rugby's player of the year by collecting another accolade last Saturday. This one was more mundane, a man of the match award for his outstanding performance for Toulouse in their Champions Cup victory over Cardiff. So stupendous was the French scrum-half that he left Sam Warburton in the television commentary box almost speechless in wonderment.
Dupont is the embodiment of one the rugby's most popular cliches – 'first name on the teamsheet'. He is, for both Toulouse and France, and he will be for the foreseeable future. Can you recall him having a bad game? I can't. He'll make the odd mistake – he knocked the ball on against Cardiff! – but his consistency is remarkable. His is a once-in-a-generation talent, which is great for connoisseurs of the game but dispiriting if you're a French scrum-half of the same vintage.
In the decade before Dupont made his Test debut in 2017, the French number nine jersey was shared by Morgan Parra, Maxime Machenaud and Sébastien Tillous-Borde with Rory Kockott and Jean-Marc Doussain getting the occasional game. There wasn't really much to separate them. They are all good players, and Parra and Machenaud in particular were reliable performers for France.
And then came Dupont. Morgan is only a few months older than Ben Youngs, who is still going strong for England, but the Clermont scrum-half won the last of his 71 caps in 2019. That was the year Machenaud's international career also came to a shuddering halt.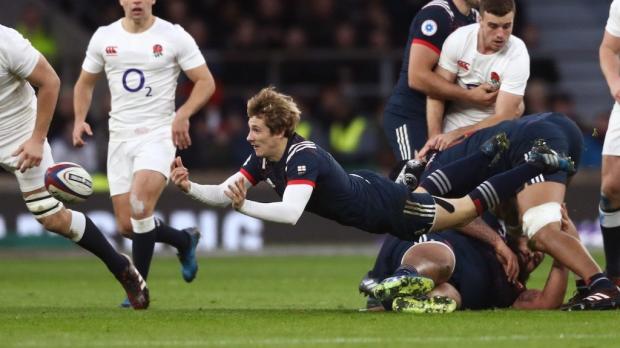 Still, at least they were able to carve out significant Test careers before Dupont's emergence. Spare a thought for Baptiste Serin. The 27-year-old burst onto the scene in 2017, playing in all that season's Six Nations matches, including a man of the match performance against Italy. Incidentally, guess who came off the bench that day to win his first cap? One Antoine Dupont.
RugbyPass was one of many media outlets to purr over the Bordeaux nine. 'The future of rugby the French way appears safe is his young, crafty, punch-happy hands,' they wrote in an article headlined 'A Love Letter to Baptiste Serin'.
In the past three seasons Serin has started two Tests for France, against Tonga in the 2019 World Cup and against Italy in last year's Autumn Nations Cup when Dupont was rested.
But the player for whom I feel most pity is the Stade Français scrum-half Arthur Coville. He was first mentioned as a future Test star by the French press in 2016. A standout performer in the France U18 team, he graduated to the U20 side, captaining them to a first world title in 2018. 
Several of that U20 squad have since established themselves in the senior squad, the likes of Demba Bamba, Cameron Woki, Romain Ntamack, Arthur Vincent and Jean-Baptiste Gros.
But Coville hasn't had a sniff of a cap, and nor will he, as long as Dupont and his understudy Serin are around. He might one day get a game, the last ten minutes of a World Cup pool match or a November international against Georgia or Tonga. But Coville, who physically is almost identical to Dupont (one kilo lighter and three centimetres taller), has had to resign himself early on in his career to the fact that no matter how fit he gets or how long he practises he will forever be a mere mortal to the genius that is Dupont. 
"He was a great player, but was he as great as they make out?" mused Hopkins. "How can you call him the best player of all time? I think we make far too much of people in this country."
There is, in the eye of this writer, more than a touch of the Gareth Edwards in Dupont other than their strikingly similar physiques. The same aggression, the same power, the lightning acceleration and an instinctive awareness of the opposition weak points. There's something else, too: durability. 
Since suffering a knee injury in February 2018 Dupont has hardly missed a game for either club or country. Edwards played 53 consecutive Tests for Wales between 1967 and 1978. The man just never got injured. That's not true. He did pick up the odd knock. He came off midway during the second half of the 1970 Five Nations match against England at Twickenham. His replacement was Ray Hopkins, better known as 'Chico', the 23-year-old Maestag scrum-half. Wales were trailing at the time but Hopkins turned the game on its head, putting JPR Williams in for a try down the blind side and then scoring one of his own as Wales fought back for a 17-13 victory.
And that was the extent of Hopkins' Wales career, although he did play in one further Test, for the Lions against New Zealand in 1971. He came on early in the first half for the injured Edwards in the 9-3 first Test victory in Dunedin and played what one British paper described as 'a superb game'.
Three years ago a Welsh newspaper interviewed Hopkins. There was, suggested the paper, some 'bitterness' towards Edwards. "He was a great player, but was he as great as they make out?" mused Hopkins. "How can you call him the best player of all time? I think we make far too much of people in this country."
Hopkins admitted he had nothing against Edwards as a man, and on the rare occasions they meet they have a friendly chat. "He's never done anything wrong with me," he said. "We're friends but there's probably an element of envy – not jealousy… I never felt inferior playing against Gareth."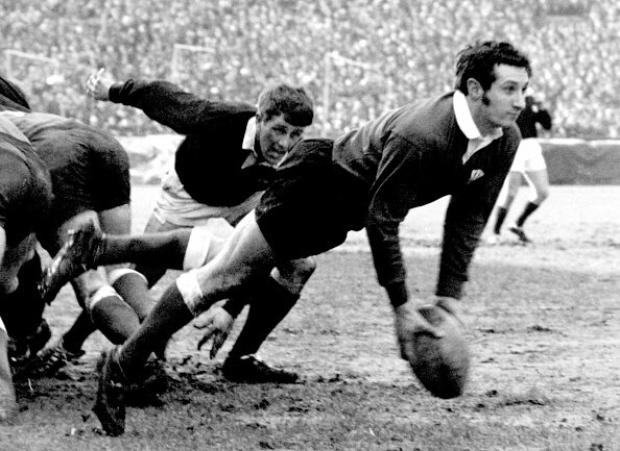 It's not hard to sympathise with Hopkins. A working-class lad who, had he been born in Manchester or Motherwell instead of Maesteg, would have won dozens of international caps in the 1970s, but who instead played 90 minutes of Test rugby. How different would his life have been if he'd been born 30 years later; he would have been Wales's 'super sub' and imagine the money he would have pocketed as a professional.
Instead, Hopkins' patience ran out in 1972 and he moved to rugby league. That didn't work out and he spent the rest of his working life with the National Coal Board. It must have hurt to watch as Edwards became a household name and a TV celebrity, one of the captains on BBC's 'A Question of Sport'.
"Gerald Davies knows I go on about Gareth a lot," reflected Hopkins. "He always says, 'oh leave him alone! Look what you've achieved and don't worry about it'."
Graham Dawe knows how Hopkins feels. The Bath hooker was one of the best in the business when the West Country club dominated English rugby, winning six league titles and a similar number of cup finals in eight years in the late 1980s and early 1990s. 
He made his England debut at the start of the 1987 Five Nations but his third cap was the infamous 'Battle of Cardiff', more a punch-up than a rugby match. Four England players were subsequently suspended, one of whom was Dawe. He was replaced by Brian Moore. Dawe won only two further caps, against the USA in the summer of 1987 and against Samoa in the 1995 World Cup pool match. Moore, like his great New Zealand counterpart Sean Fitzpatrick, was not only a model of consistency but also extraordinarily robust.
Moore's rivalry with Dawe was legendary. Two very hard, uncompromising alpha males who didn't even attempt a pretence of civility in each other's presence. On one occasion they were roomed together at Petersham during an England squad session. Moore went home.
Three years ago an interviewer attempted to tease some thoughts from Dawe on the subject of Moore. He admitted he was a decent player, but asked for his opinion of his character off the field, Dawe replied: "I don't think we need to go through that now, do we? It seems inappropriate."
English rugby was riven by another rivalry during this period: should Rob Andrew or Stuart Barnes wear the 10 shirt? Andrew had a good boot, solid defence but a safety first mindset; Barnes was a risk-taker, who liked to attack but was sometimes found wanting in defence: the conservative versus the cavalier. English rugby at the time – one might say still – preferred conservatism and Andrew won 71 caps to Barnes' 10. There was never the same rancour in their rivalry as there was between Dawe and Moore. In his entertaining autobiography, Smelling of Roses, Barnes hardly dwelt on it.
When I spoke to Brooke-Cowden he reflected on his Test career with satisfaction. There was no bitterness, no regrets, no crushed dreams. He was an All Black, albeit briefly, but still an All Black.
His way of dealing with his nemesis was to draw attention to Andrew's rather plain personality – his nickname was 'Squeaky', as in clean – by cultivating an image as rugby's bon viveur.
The foreword to Smelling of Roses was written by the celebrity chef Keith Floyd, and the book is as much a paean to claret as it is to rugby
Some perennial benchwarmers accept their fate with a smile and an honest acknowledgement they are inferior to the man wearing the shirt they wished was theirs. I recall interviewing Mark Brooke-Cowden several years ago. Most of you have probably never heard that name. He won three caps for the All Blacks in the mid-1980s. He was a very fine player, a fleet-footed openside flanker with the hands of a threequarter. Unfortunately he was born in the same era as Michael Jones, for many the greatest New Zealand seven of all-time – and that includes Richie McCaw.
Brooke-Cowden won his first two caps in 1986, the year before Jones made his debut as a 22-year-old, and he added a third in the 1987 World Cup quarter-final when Jones stood down on religious grounds as the match was played on a Sunday. 
Brooke-Cowden was superb in the 49-6 thrashing of Wales, scoring a try in what was his last Test for the All Blacks. Recognising that the number seven shirt was Jones's, he moved to rugby league after the World Cup playing first for Leeds and then Salford, Halifax and Keighley. Brooke-Cowden returned to New Zealand in 1994 and set up his own insurance brokerage. When I spoke to Brooke-Cowden he reflected on his Test career with satisfaction. There was no bitterness, no regrets, no crushed dreams. He was an All Black, albeit briefly, but still an All Black. How many New Zealanders can say that? Brooke-Cowden had nothing but praise for his rival, as a player and a man, and the impression I was left with was that he felt privileged to have played in the same squad. 
That philosophy should be espoused by Dupont's rivals for the French shirt. Don't be bitter or envious or narky, just appreciate the fact you're playing second fiddle to a genius. It will be something to tell the grandchildren in years to come.