Back

By Liam Heagney
Trading places
John Andress never imagined his embryonic career as a rugby agent would have to survive the world shutting down and European rugby existing in a bubble for the guts of the past year, an off-limits situation that has meant the Belfast Harlequins amateur-level coach hasn't attended a professional match in person since Ulster hosted Connacht in a post-Christmas 2019 PRO14 derby.
When he launched Edge Rugby Management Limited in January 2018 11 months after playing his last game propping for Connacht at Benetton, he put into action a blueprint greatly assisted by ex-Ireland Grand Slam prop Marcus Horan, a current player development manager at Rugby Players Ireland.
That planning helped to ensure Andress wasn't a rabbit caught in headlights searching for a new career after hanging up his boots. Along with Roger Wilson, the former Ireland and Northampton No8, he felt there was a niche in the representation market for the personal touch as opposed to conglomerate-type agencies with tentacles spread far and wide and huge lists of clients.
Three years in, Edge Rugby is trending nicely, an eclectic mix of 26 players spread across 11 clubs in Ireland, Scotland, England, the USA and New Zealand and three UK coaches providing plenty of work.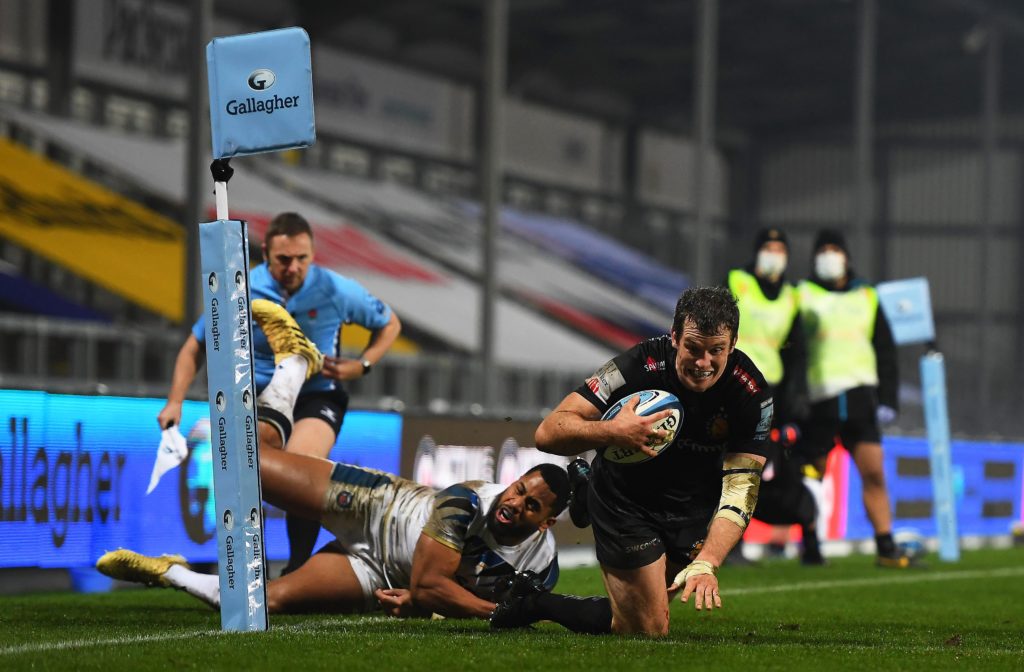 There are instantly recognisable names, characters such as Exeter's Ian Whitten, the recent European and Premiership Double winner, rejuvenated Scotland prop Rory Sutherland and Bristol scrum coach Alasdair Dickinson to name but three.
There's also a youthful crop that includes Nathan Doak, the rookie Ulster scrum-half who recently made a debut 11 years after being the Irish province's team mascot, and Jack Regan, the back-row son of Offaly All-Ireland hurling title winner Daithi, whose Mitre 10 Cup dalliance with Otago has led to a Highlanders Super Rugby training contract.
Then there is a middle layer featuring a gang of up-and-coming Premiership starlets such as Gloucester prop Jack Stanley, Wasps hooker TJ Harris and Worcester back-row Caleb Montgomery.
Spring intrigue now lies ahead, though. With upwards of half his roster having contracts inked with a 2021 expiry date, all eyes are on how the market responds to a crazy European winter of closed stadiums, the impending £1.4million reduced Premiership salary cap and hugely stunted revenue streams.
Andress feels optimistic how it might all play out after a most bizarre year where he describes Zoom as a godsend in keeping lines of communication healthy. "There's no point in filling their head full of fairy tales," he told The XV.
"It's not an easy time market-wise but, as an agency, we're in a fortunate position because we have some pretty in-demand players and then some good youngsters. We have been reasonably lucky because some English sides saw that Ireland were doing their negotiations late (there was a winter moratorium until this January) and see potential there to get some young Irish players over to England.
"Obviously, you're going to have players where it is really tough to get anything for them, but we're probably luckier than most," he added, admitting that one recent setback, the November exit of Worcester tighthead Farai Mudariki, was due to the Zimbabwean encountering visa problems than anything else. "Apart from that, it has been fine."
We're starting to see there is light at the end of the tunnel and I'm pretty positive rugby will get back to relative normality, especially for next season.
An uncle who is a doctor based in Bristol keeps Andress abreast of all the chatter surrounding vaccines, the game-changer that can restore the world to normal and get rugby back to where it was not so long ago.
"The outlook is we're moving forward with a bit more certainty," he said. "We're starting to see there is light at the end of the tunnel and I'm pretty positive rugby will get back to relative normality, especially for next season.
"It has been really tough for rugby. No crowds at games, a lot of matches cancelled and different things, but it has shown the importance of live sport. The first lockdown, when there wasn't any, I found that a really difficult time because I don't watch much else on TV bar live sport.
"So when they started to get sport back on the TV, it showed its importance. We can't forget where rugby was before Covid hit. It was breaking into new markets (post-2019 World Cup in Japan), it was an increasingly popular sport developing in different countries and it just needs to get back to where we left off."
If Andress has a message for rugby from an agency perspective coming out of the pandemic, it's that squads collectively need to show more backbone, particularly at clubs in England where owners used the first lockdown to conquer and divide when ushering in swingeing pay cuts.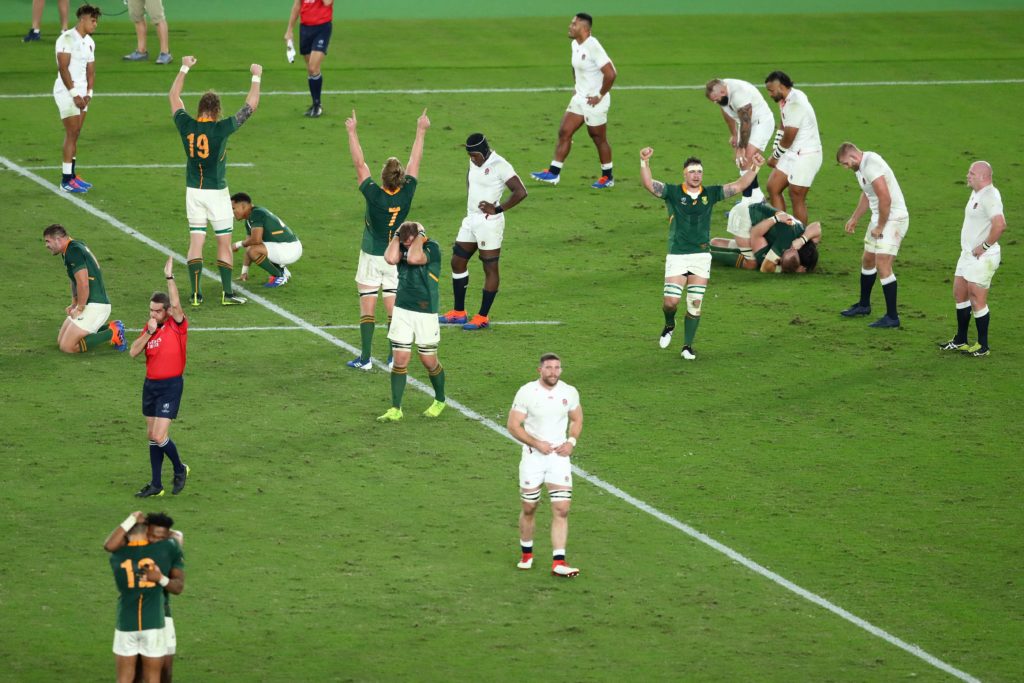 "Players should stick together a bit more and not have these individual senior player groups negotiating, particularly at the privately-owned clubs. Some came out with new deals off the back of it themselves.
"I very much believe that the ethos of rugby is a bit behind where it should be. If players stuck together more they would get more out of it. What I mean is if you look at football players, they're in a stronger position to negotiate than rugby guys.
"In rugby, what you have are some agencies that are conglomerates. At some clubs, you can have 30-plus staff and players on the books of one agency. That's something that needs to be looked at by World Rugby because it"s a conflict of interest. You can't possibly represent that number of people properly at one club or Union because they are your paymaster.
"Where football is ahead of rugby is the agents are totally pro players and they look after the players' interest and solely the players' interest. There is no conflict there. Obviously, the rugby clubs and the Unions have to do what is best for them but they hold all the power at the minute because rugby is still in its infancy as a business."
Andress hopes his own varied playing career – three Irish clubs, three English, another in Scotland and some uncapped Ireland involvements – equip him with the tools to separate the wheat from the chaff and help Edge Rugby, backed by a pair of investors from the insurance and corporate worlds, make a telling difference.
I always felt that I performed at a level that got me good contracts, but if I was my own agent I would probably have advised on a couple of things differently.
"I'd like to think I always performed," he said, looking back on his tighthead career. "Whatever club I was at, I played a lot and felt I always delivered so I was never stuck for a club, I always had interest.
"What you find with the top coaches is they judge you for themselves and sometimes they like that bit of edge about you. The coaches that aren't as good have preconceived ideas. I always felt that I performed at a level that got me good contracts, but if I was my own agent I would probably have advised on a couple of things differently."
Tell us more? "I would have had a bit of a reputation when I was younger. I was boisterous, liked to drink, got into a couple of scraps, things like that but nothing major. From the later middle stage of my career, it was completely fine, no problems, but sometimes you can get a reputation when you're younger that doesn't help."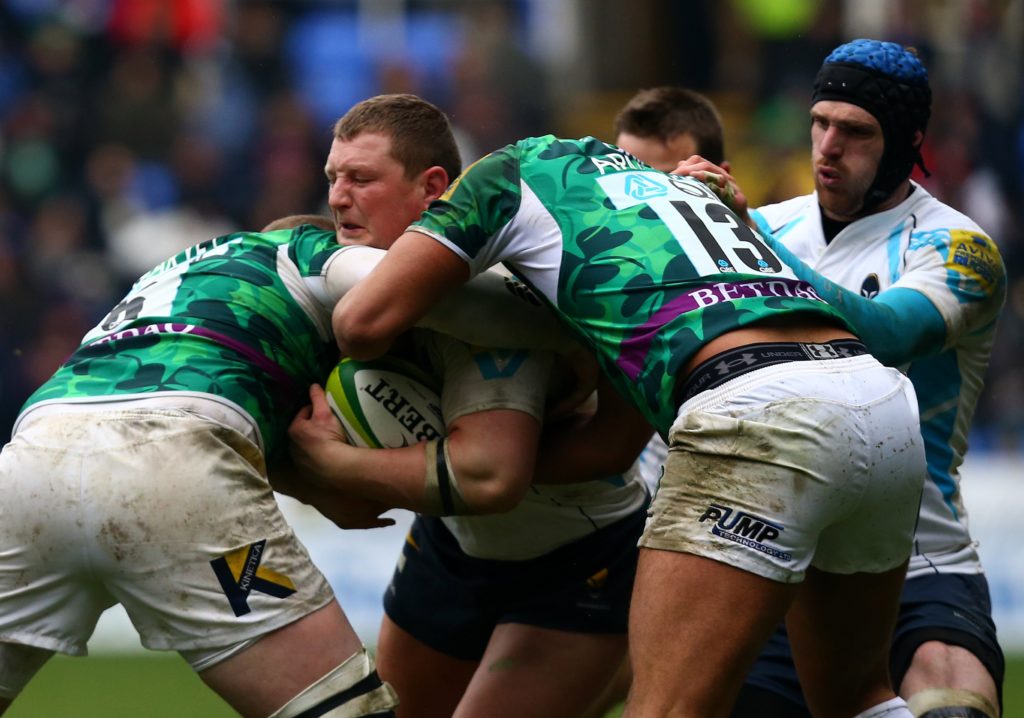 This happened at Ulster, his home province where acrimony eventually took him to then-Championship outfit Exeter, a punt that paid off handsomely judging by subsequent moves to Harlequins, back to Exeter, Worcester, Edinburgh, Munster and Connacht.
"I had Allen Clarke as an academy coach and we had a falling-out," said Andress. "He left the academy, I got brought back in and when I got contracted at Ulster, he was the forwards coach. A three-legged dog would have got picked ahead of me. I was just desperate to play rugby and looked at an opportunity to get away.
"I certainly wouldn't advise a player to handle it the way I did but part of me was like, 'Nah, I'm my own man so I don't care'. I can live with myself knowing I gave it my all but at the same time, from a professional point of view, I wouldn't want my players to have to take a path like I did.
The most sustainable, successful clubs or the best coaches are guys who look after the person first.
"It's a hard path, a hard slog, and sometimes you are better minding your Ps and Qs. If I was purely to go back for me to get the most out of my career as a player, I would have handled it differently. But because of where I am now (as an agent), I wouldn't change my path because I saw the different environments.
"I saw how rugby operates and works, have built the contacts, and that is why I'm best placed to advise players. I know the inner workings, know the characters, know how to handle them.
"I'm now 37 and loved my time in England and Scotland. I'd like to think I'm slightly more forward-thinking because of it. I'm very glad to have had my eyes opened, to have experienced so many different things because most people, in all honesty, haven't.
"You saw how really poor environments were run, how really good environments were run. I had some great coaches and some pretty poor coaches. What I saw was the best places treat human beings well. The most sustainable, successful clubs or the best coaches are guys who look after the person first.
"Unfortunately, you do get some autocratic bullies. It's do as I say, not as a I do, my way or the highway. They surround themselves with yes men and can't be challenged, leadership groups full of yes men who are sucking up to favourites and it's just not enjoyable, but they are starting to grow out of the game and a new breed of coach is coming through with more of an understanding of what sustainable success takes.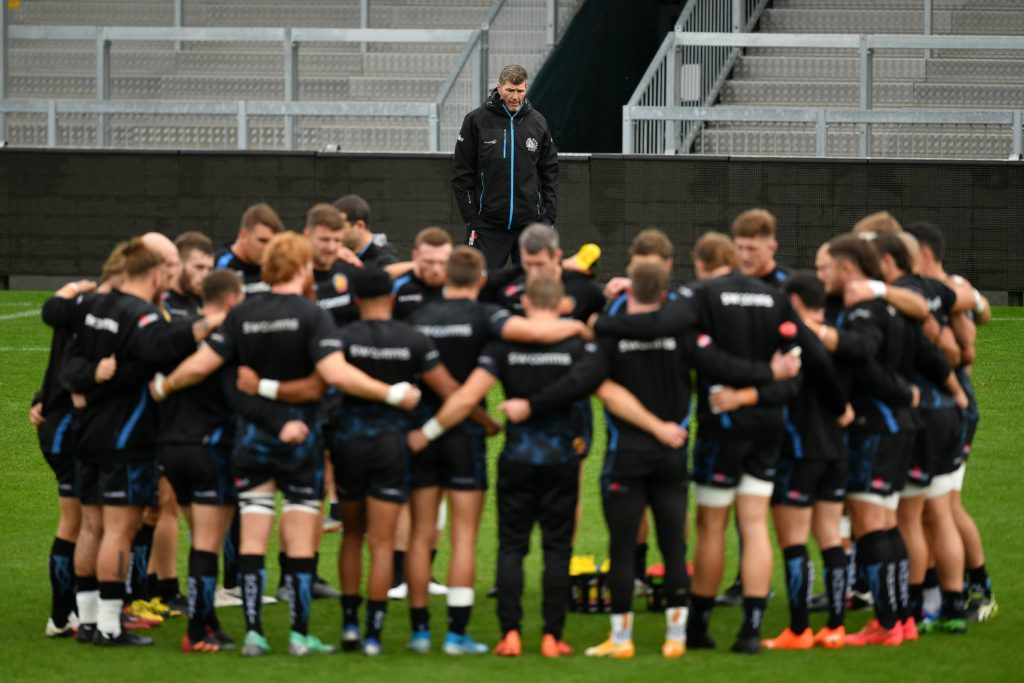 "I was very lucky. I had Rob Baxter, Rassie Erasmus, Pat Lam, Alan Solomons early in my career… the way they treated people was on a wavelength to get the best out of them. They were respectful of everybody, whether a player or the lady serving the food. They were just respectful, hard-working and a great example. It was an eye-opener."
That empathy was visible down to the wire at the end of Andress' career. The late Anthony Foley signed him at Munster but Erasmus had taken charge by the time the prop left Edinburgh. There was no BS.
"I was 33, had no cartilage in my right knee and it was starting to give me gyp," said Andress. "Rassie was just honest. He said, 'We'll look to get the best out of you but you're more of an age now and your knee is bothering you a bit'.
"He was all about the future development of Munster, looking at younger guys. He was really decent. He'd see if you were all right, have a chat to talk things over. Totally honest."
It led to one of the shortest retirements ever. Having not played for Munster, Andress called it a day on December 15, 2016, yet remarkably packed down against Munster and won some late scrum penalties 16 days later after Erasmus recommended him to Connacht boss Lam to solve an injury cover problem.
"My agent rang and said, 'Would you think about going? I was like, 'I have just retired, it would be a bit embarrassing'. But they were saying, 'You can kind of do your own thing training-wise as long as you're good to play. We're not going to ruin you'. So I went," he said.
"My first game I won three or four scrum penalties against Munster. That was a nice moment. Not from gloating, just to prove to myself I still could do it. That was good and then experiencing Toulouse in my last European game, it gave me time to finish on a nice note and get my head around that I was retiring."
More stories by Liam Heagney
If you've enjoyed this article, please share it with friends or on social media. We rely solely on new subscribers to fund high-quality journalism and appreciate you sharing this so we can continue to grow, produce more quality content and support our writers.