Back
By Owain Jones
Tom Pearson: 'I'd love to play in a World Cup'
During the financially ruinous pandemic thousands of companies struggled to keep afloat and their families mucked in to keep the coffers ticking over.
It was no different for the Pearson household. In deepest, darkest Herefordshire, their strapping blond son Tom would routinely hop in the truck and scoot around the country lanes, fulfilling deliveries for their click & collect service. Garden ornaments, barbecues, fire pits, you name it, would be unloaded with a toothy smile. All but the most keen-eyed rugby fans would have recognised the hulking student.
Three years on, Tom Pearson is reckoned to be a hamstring strain away from international recognition and could soon be a serious promotional asset to Radway Bridge Garden Centre.
Chatting to Pearson at Hazelwood, London Irish's training ground, on the outskirts of South-West London, he pours scorn on being recognised by anyone. 'Unless they'd seen me playing at Pontypool Park, I doubt anyone would know who I am', he scoffs. "I find it a bit strange that people want to interview me. A couple of years ago I was just going to lectures."
That cloak of anonymity is changing fast, however. Pearson is one of the standout backrows in England and with the national team far from settled, his name is being mentioned in dispatches after a series of swashbuckling displays for Declan Kidney's team.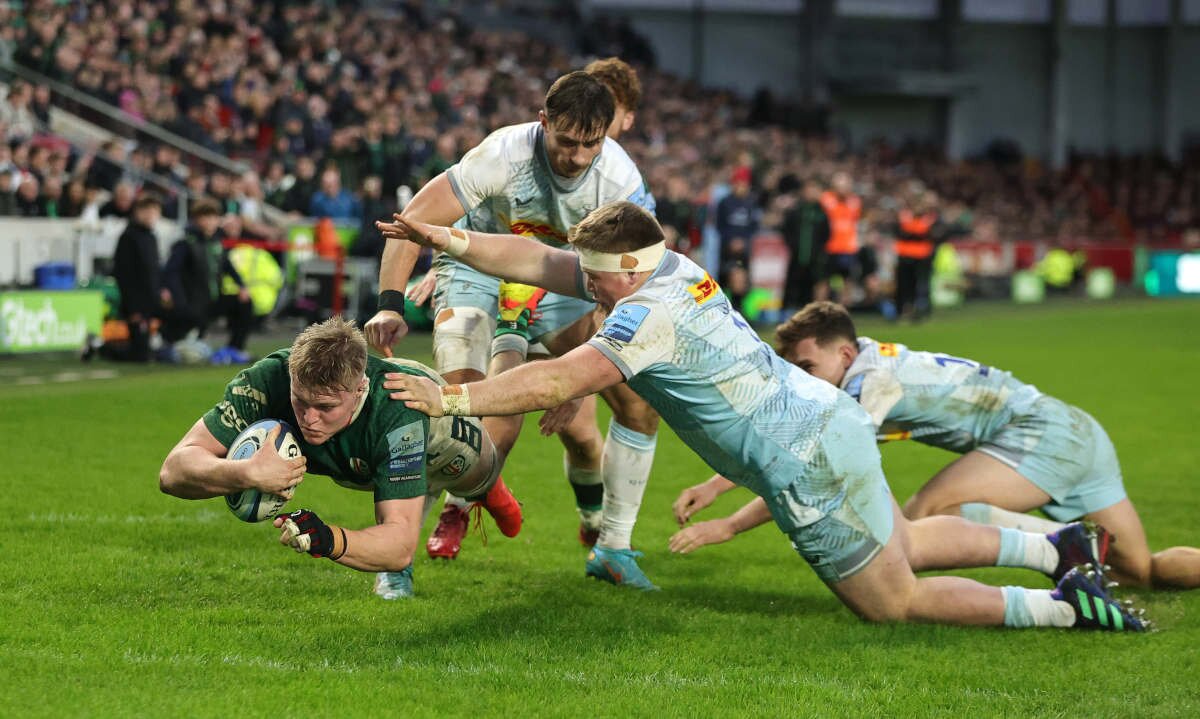 It's easy to forget that Pearson is a relative novice in the professional game. He has played only 37 games for Irish and is on a steep learning curve, yet speak to insiders and they will tell you his potential is limitless.
Pearson has been near the top of most lists this season, topping the tackle charts, lying third for turnovers, and fifth for dominant tackles but of course. It's no surprise, then, to hear Jerome Kaino was his poster boy growing up. Of the current crop of backrows, it's a certain Osprey with a penchant for a bright blue scrum-cap who has drawn admiring glances. "I've never played against him, but I rate Justin Tipuric for his rugby smarts. It's only when you learn the nuances of professional rugby that you realise how clever he is. The decisions he makes and the positions he puts himself in. Put it this way, I haven't seen many with his skillset. Watching him is different level."
Tipuric hasn't been too shabby on both sides of the ball, and it's with the ball-in-hand, that Pearson has raised eyebrows. One particular scything 50m run, where he beat four Saracens defenders before passing a ball out of the back, to allow Chandler Cunningham-South to crash over with minutes to go, that was arguably his breakthrough moment. "I guess my point of difference is my ball-carrying", he smiles. "It's something I feel comes quite naturally. I don't mind taking the contact and knocking people over."
When discussing his areas of improvement, it is surprising to hear him mention his defence, especially when you note he is the league's top tackler, with 207 attackers stopped at source. "It's probably my D that I've had to work on most in the last 18 months, so a big thanks to John Fischer and Brad Davis."
So, what have the two old sages taught him? "We talk about tackle choice in different situations, like off set-piece. It's important to slow the ball down, get on top and give the defence time to set. Chasing your feet is really important. It's what we call the back end of the tackle. If you don't win the initial hit, you still have that leg drive and time spent in the tackle to slow the ball down and have that effect on the ruck."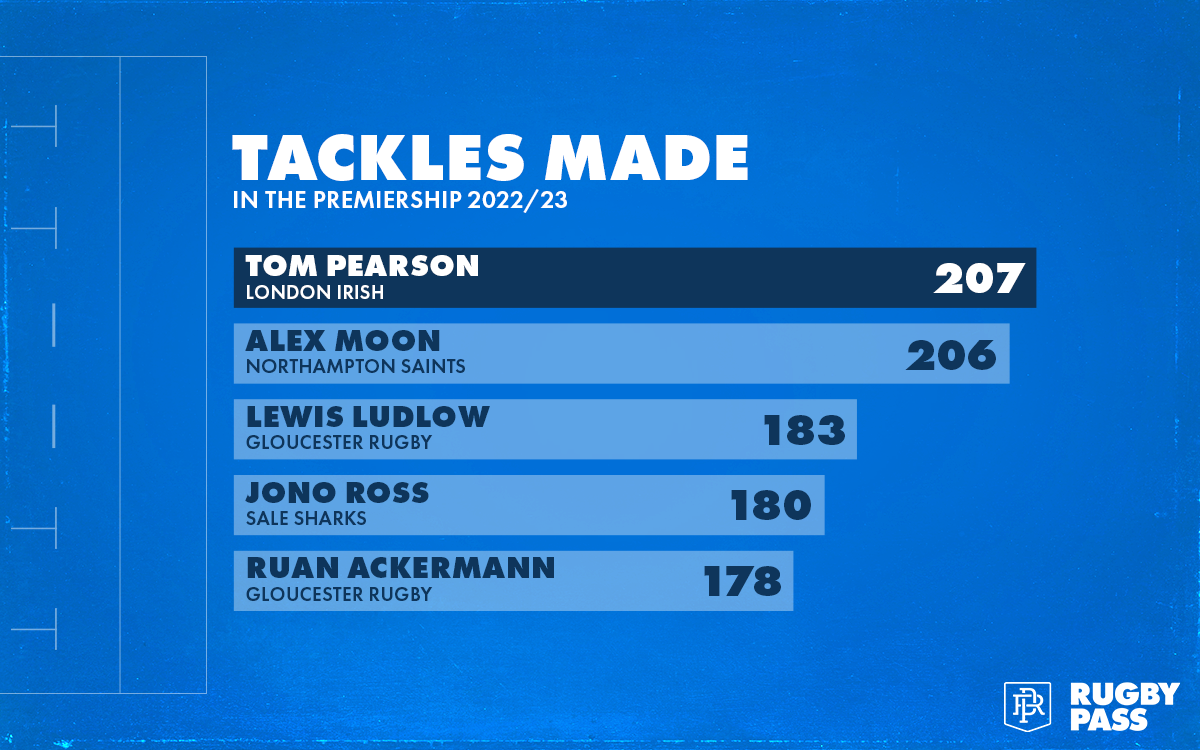 Pearson's ascent in recent years has been rapid but comes after meandering early years. He enjoyed a bucolic childhood. An easy-going child, he traipsed along to Luctonians on weekends, where he was a few years younger than England lock Jonny Hill. With his twin brother Will, Pearson was happy not to take rugby too seriously, playing cricket and indulging in the usual horseplay that befitted a happy-go-lucky young scallywag. While Pearson always loved his rugby, it didn't overshadow everything else. "It was the highlight of my week playing on Sunday with mini-rugby but when I went to Dean Close as a teenager, I couldn't understand how we only played until Christmas, so I played football and quite a lot of cricket."
When pressed on the level of cricket he played, he bashfully admits he played county cricket for Gloucestershire, as a fast-bowler for a year or two. I batted at 6 or 7 to up the run rate", he smirks. "I played for a club in Hereford and at one point I was not sure whether I wanted to concentrate on one or the other. At 15 or 16, but I probably accepted I wasn't quite as good at cricket."
Even though he was showing promising signs as a rugby player, still tall and fairly callow, he wasn't kept on at the Gloucester Academy, leaving him at a crossroads. "At 18, I was still fairly slight. In truth, I didn't look like a rugby player. I had some decent basic skills that had got me into the school team and the Academy, but I wasn't ready to play professional rugby. It was something I had to build on gradually. By the time I was 21, I was ready."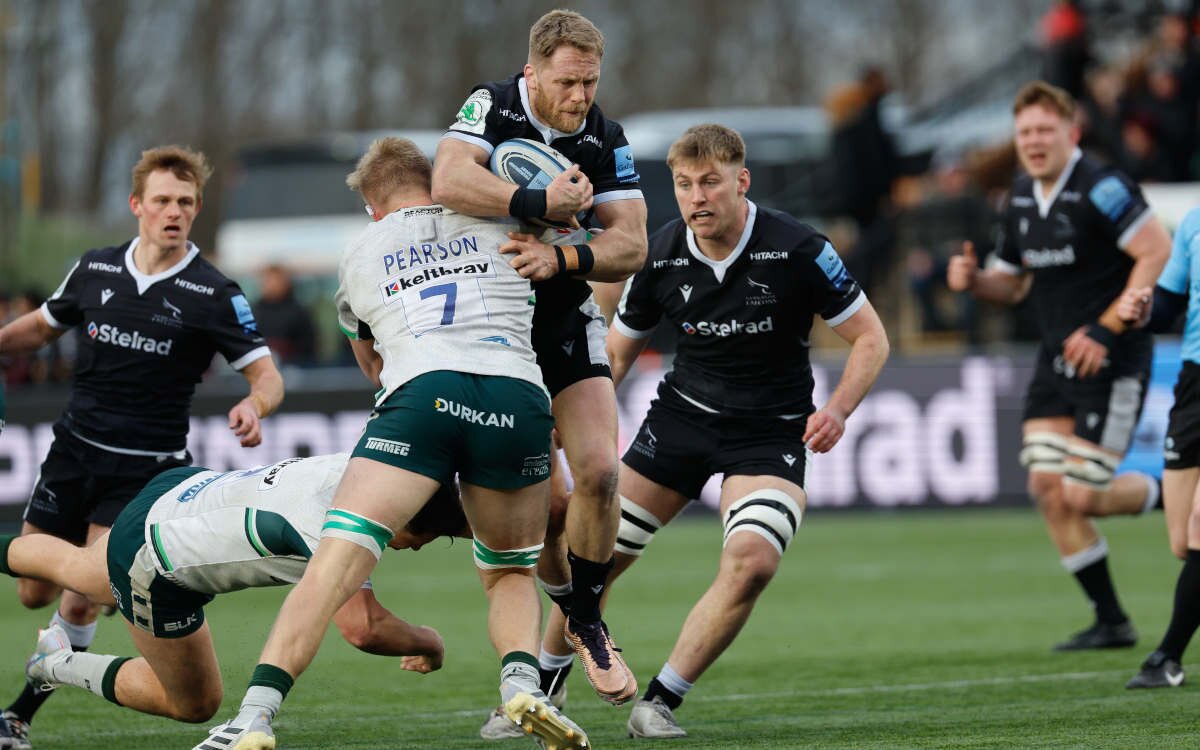 Now tipping the scales about 114kgs (17st 9lbs), he thinks he's found his fighting weight. "If I look at other sevens and their statistics, I'm one of the heaviest out and out sevens in the league. I'm always trying to get fitter, but I wouldn't want one aspect of my game to compromise the other. Having a little bit of weight is so helpful both defensively and in attack ball-carrying."
Not getting picked by the Gloucester Academy could have crushed Pearson's ambition, but his level-head saw him surveying the BUCS Super League, where he eyed up a place at Cardiff Met University.
Living seven miles from the Welsh border, the move West to Cardiff made sense and he spent three glorious years based in the student enclave of Cathays. "I knew Dommers (Alex Dombrandt) had gone there and torn it up and I played with Luke Northmore when he was a senior player. I saw there was an opportunity if I could knuckle down a bit and not go to too many chicken joints!"
While getting his degree in sports science, Pearson was able to venture into men's rugby in the Welsh Premiership. It was an eye-opener. "Playing schoolboy rugby at 18 in Gloucester was quite straightforward but pitching up to Pontypool Park as a blond English student, well, you have to grow up pretty quickly, especially playing in the tight five. It was character building because you're with your mates and all in it together."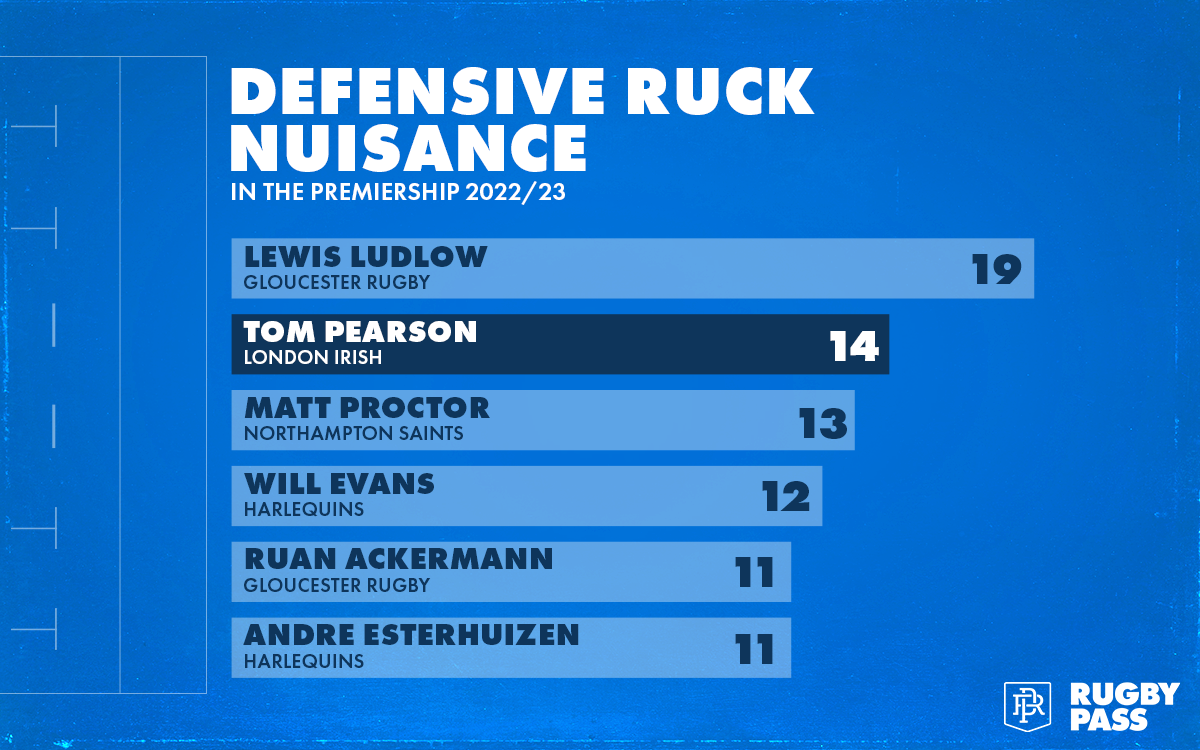 In his two seasons there, Cardiff Met held their own in a league which Pearson said gave them good exposure to adult rugby. "As soon as I opened my mouth to call a lineout, they could tell I wasn't Welsh, so I had a target on my back. I learnt a lot in those first two years by being thrown in at the deep end. Potentially you're not going to get that playing in an Academy in England. We were the only team in the two leagues who didn't pay and yet were still really competitive, which I'm proud of."
Pearson's athleticism, size and workrate saw increased interest from the Premiership, with Wasps and Worcester mooting whether he wanted to play in their A-League. In a show of loyalty, he stuck with the Archers. "We had a strong team, a good pack, dominant set-piece and recruiters in the Premiership probably thought, 'there are all these 20-21 year-old lads playing at a decent level, and they would probably fit right in'.
It was an unsettling period, in and out of lockdowns and Pearson says he did consider staying in Wales, knowing he was being watched. "I nearly ended up at a number of Welsh regions and actually spent a couple of months at Cardiff Rugby during the pandemic when John Mulvihill was there. I really enjoyed it, but the London Irish offer came in in February 2021 and as an EQP (English qualified player) it was no-brainer."
As one of the Premiership's most exciting teams, with the likes of Henry Arundell, Ollie Hassell-Collins, Ben Loader, Ben White and Will Joseph given a licence to thrill by Declan Kidney and Les Kiss, Pearson has settled right in. "The youth element of the squad is really exciting. You only have to look at the attacking stats in the league and we're right up there, both as individuals and as a team."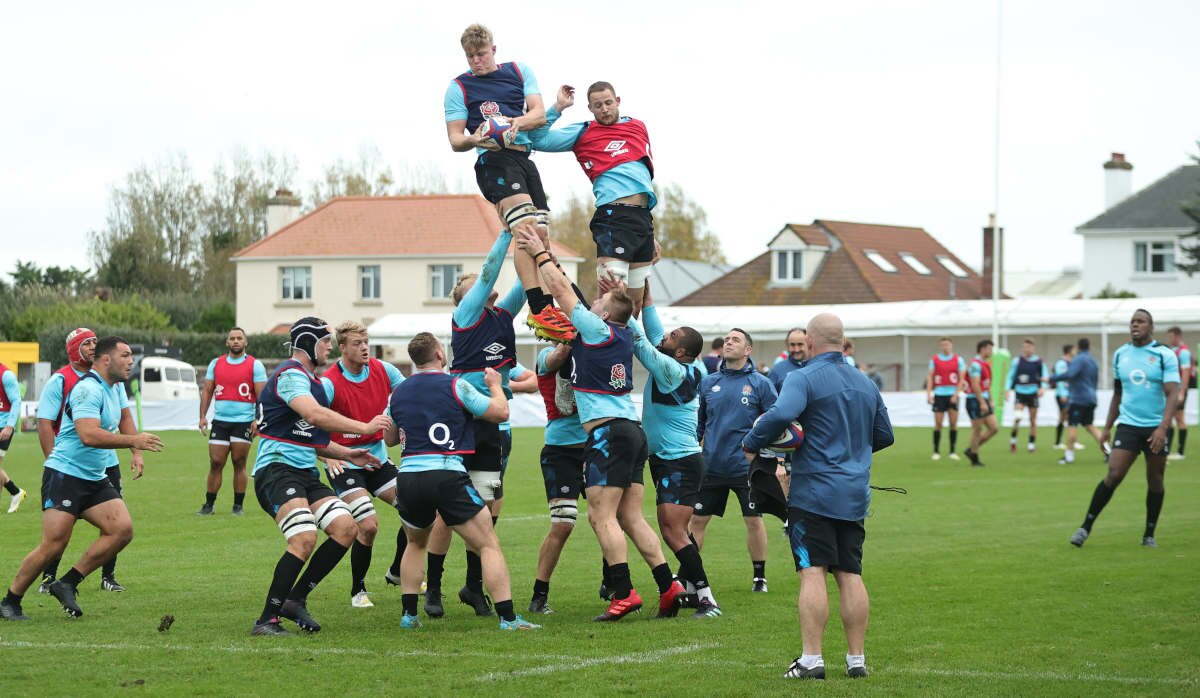 However, it's not only youngsters pushing the team on, some hard earnt advice is passed out from old boys like Agustin Creevy and the departing Rob Simmons, both with a decade of Test experience behind them. "Gussy mostly speaks to us in one-to-ones, but in terms of the team, when he does, believe me, it's all ears. He always seems to say the right thing. I remember he did a tribute to Sean O'Brien for his last game and when I looked around there wasn't a dry eye around. It was very emotional. He's a very passionate guy with a real aura."
The time spent around the Ireland and Lions backrow was also invaluable to Pearson. "Seanie was a huge influence on and off the field. To have him around, with his personality was immense. He was always someone who you want in the trenches with you and I'm so chuffed he's doing well at Leinster."
Whether Pearson can reach the same ceiling as his esteemed former team-mate is an unknown, but he knows that whatever transpires, he has a paid-up fan club back in Hereford. "My mum still sends me all the articles she sees and my parents will come to most home games at Brentford. They enjoy coming up, and they'll come to most games in the South-West, so it's nice to repay them."
The Pearsons are the outdoorsy, horsey-types, who live on an equestrian yard, so whether he'll return to help out with the family business is up in the air. For now, Pearson is using his grey matter for a business management career in sport but spends any downtime horizontal watching a bat and ball. "I'll watch any Test cricket that is on. Unlike a lot of the boys, I'm not a gamer. I don't do Tik Tok but I am on Instagram." As for his future, a 9-5 job in a suit would be his idea of purgatory. "I might look at something like an osteopath because when I finish, I think my brother will have his hands all over the family business! He runs the café part already, which can be tricky and to be fair to Will, he works really hard with long hours."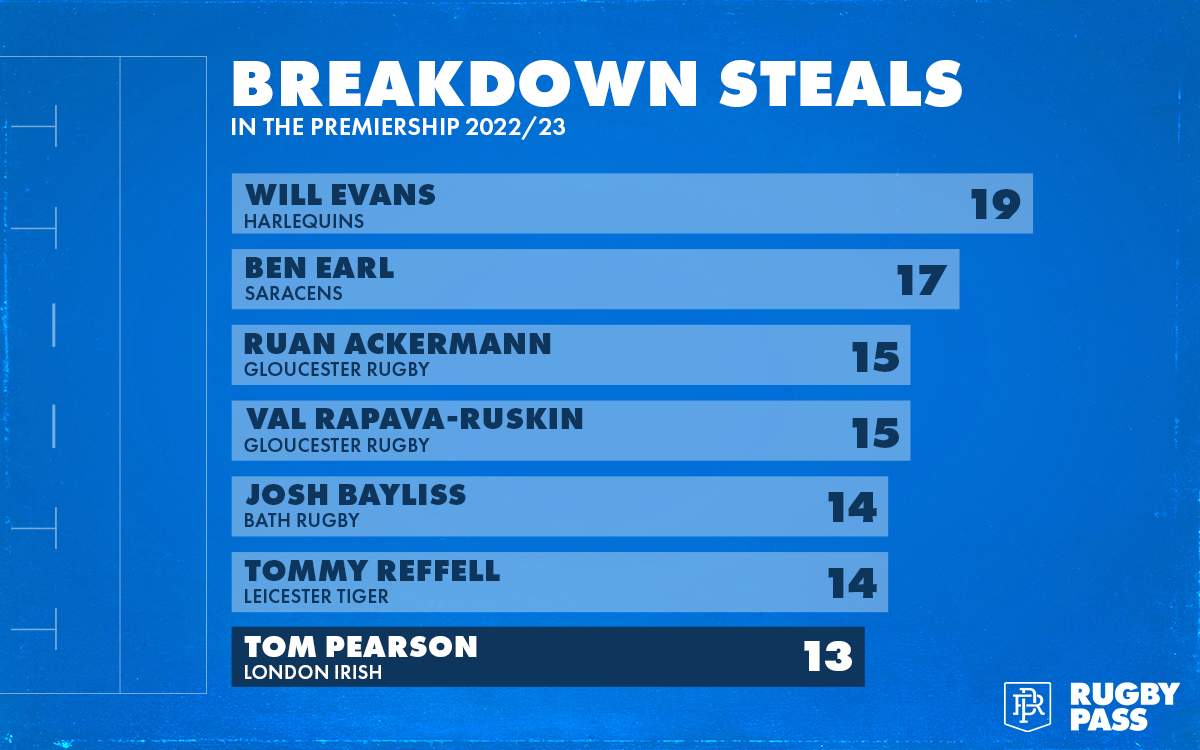 With England labouring in the Six Nations, despite a much improved final game against Ireland in Dublin, there is still a debate over whether England's backrow needs strengthening. Understandably reticent to speak too much about his chances of a call-up, he does say there's been regular contact with the England management. "I had a testing day with the squad at the end of January and I've had a few phone calls with Steve. I'm just trying to improve my fitness and physical conditioning, so if the opportunity with England did arise I'm ready to take it. For now, it's about trying to play as well as I can at Irish and take the team forward as we get to the business end of the season."
It's hardly a revelatory statement to say Pearson would love a call in August to say he was taking part in the quadrennial jamboree. "I'd love to play in a World Cup. To an extent, you don't want to think you don't deserve to be there, but you have to back yourself. It's your job as a player to give the coach no option, so it's not a conversation.
However the next six months pan out, Pearson, will put his club duties first and that starts with helping his team-mates for the St Patrick's day game against Northampton Saints, one place above them in fourth. It is a game which could help push them towards the play-offs and keep Pearson in the spotlight. Indeed, his anonymous Click & Collect career may have to be shelved for the foreseeable future.