Back

By Jon Cardinelli
Thinking outside the Boks
Covid-19 has cast a long shadow over the Tests between the British & Irish Lions and the Springboks. Even now, less than two weeks before the first game at Cape Town Stadium, there is no guarantee that the match will go ahead as planned.
What does seem certain, however, is that one or even both of these teams will head into this highly-anticipated battle with a significantly weakened line-up. It's believed that as many as 26 Springboks have tested positive for the virus over the past two weeks, and it's feared that the most adversely affected players are in danger of missing the series opener.
Lions and SA Rugby officials have insisted that the show must go on. The question has to be asked, though: what kind of show can we expect?
In a sense, the powers that be have been preparing us for this scenario for some time.
When the Boks reported for duty at a bio-secure hotel in Johannesburg on 27 June, they were subjected to the first of many PCR tests. Vincent Koch and S'bu Nkosi tested positive, while Lukhanyo Am and Makazole Mapimpi were also forced to isolate due to the fact that they had come into close contact with Nkosi.
We will never not have enough players to play. We will have enough numbers… even if we have to pick a totally new team.

Rassie Erasmus
At the time, Rassie Erasmus moved quickly to allay concerns. The South Africa director of rugby gave an open and honest description of the situation and the return-to-play protocols.
Most significantly – at least in the context of selection and availability for the three Tests against the Lions – Erasmus suggested that the Boks would look outside of the 45-man squad if the situation took a turn for the worse.
"We will never not have enough players to play," Erasmus insisted. "Even if there are players inside [the bubble] that are positive, we can draft a player from the outside who is anywhere on the Test radar at the provinces.
"We will have enough numbers… even if we have to pick a totally new team. I'm fairly sure that in this group of 45, there are very few guys that are actually infected."
Unfortunately, the situation deteriorated to the point where as many as 12 players and six members of management returned positive tests.
Lood de Jager, Frans Malherbe, Marvin Orie, Handré Pollard and Frans Steyn all tested positive, as did head coach Jacques Nienaber. The entire squad went into isolation as a precaution, and the second Test against Georgia, scheduled for 9 July at Ellis Park, was cancelled. The depth chart below indicates the status of the Bok squad.
| Position | 1 | 2 | 3 | 4 | 5 |
| --- | --- | --- | --- | --- | --- |
| 15 | Willie le Roux | Aphelele Fassi | Damian Willemse | | |
| 14 | Cheslin Kolbe | S'bu Noksi | | | |
| 13 | Lukhanyo Am | Jesse Kriel | Wandile Simelane* | | |
| 12 | Damian de Allende | Frans Steyn | | | |
| 11 | Makazole Mapimpi | Rosko Specman | Yaw Penxe* | | |
| 10 | Handré Pollard | Elton Jantjies | Morné Steyn | | |
| 9 | Faf de Klerk | Herschel Jantjies | Cobus Reinach | Sanele Nohamba* | |
| 8 | Kwagga Smith | Jasper Wiese | Dan du Preez | | |
| 7 | Pieter-Steph du Toit | Jean-Luc du Preez | | | |
| 6 | Siya Kolisi | Marco van Staden | | | |
| 5 | Lood de Jager | Franco Mostert | Marvin Orie | Nicolaas Janse van Rensburg* | |
| 4 | Eben Etzebeth | RG Snyman (injured) | Rynhardt Elstadt | | |
| 3 | Frans Malherbe | Trevor Nyakane | Vincent Koch | Thomas du Toit | |
| 2 | Bongi Mbonambi | Malcolm Marx | Scarra Ntubeni | Joseph Dweba* | Fez Mbatha* |
| 1 | Steven Kitshoff | Ox Nché | Coenie Oosthuizen | Lizo Gqoboka | |
Bold indicates a player who has previously tested positive or is currently isolating; * denotes an uncapped player
Georgia reported six positive tests around the same time. The Lions announced that 12 of their players were isolating after a round of testing was conducted before the clash against the Sharks at Ellis Park. Several members of staff, including attack coach Gregor Townsend, went into quarantine.
Fast-forward to the present, and it's clear that the Lions are far better off than their Bok counterparts.
Bok captain Siya Kolisi, Dan du Preez, Ox Nché, Bongi Mbonambi and Scarra Ntubeni are the latest players to test positive. As a result, the Bok coaches have been forced to draft prop Lizo Gqoboka and uncapped hooker Fez Mbatha into the group as front-row cover.
The unaffected players and coaches have moved to Cape Town to prepare for the coming clashes against the Lions. On Sunday, the squad trained together for the first time in six days.
On Monday, Erasmus reported that there are no positive tests in the Cape Town camp , and that the South Africa A side – effectively the strongest available Bok Test team – is determined to make a statement against the Lions on Wednesday.
In the same breath, he confirmed that Kolisi and the other affected players were still in isolation in Johannesburg, along with head coach Nienaber and several members of the management.
While Erasmus remained optimistic that key players such as Kolisi, Pollard and Malherbe would return "by next Wednesday or Thursday", he conceded that some late returnees could miss out on the first Test.

Jon Cardinelli
Erasmus went on to explain that every player in the group who tests positive must complete 10 days in isolation before they begin the return-to-play protocols, which can take up to seven more days.
While Erasmus remained optimistic that key players such as captain Kolisi, fly-half Pollard and first-choice tight-head Malherbe would return to the squad "by next Wednesday or Thursday", he conceded that some of the late returnees could miss out on selection for the first Test.
RG Snyman – who was, according to Erasmus, the first player to test positive in the Bok bubble – will play no part in the coming Tests. The Munster lock sustained serious burns in a fire-pit incident last month. Snyman will undergo skin-graft surgery and faces a long time on the sidelines.
It remains to be seen whether Duane Vermeulen (ankle injury) will feature at all in the Test series. In the best case-scenario, the influential number eight could make a comeback in the third game against the Lions on 7 August.
If neither Kolisi nor Vermeulen are available to lead the Boks on 24 July, another captain will have to step into the void. Am, who has been backed to lead the South Africa A side against the Lions this Wednesday, appears to be the front-runner, although Eben Etzebeth and Pieter-Steph du Toit have both led the Boks before.
Pollard is another important leadership figure, and offers a lot more physicality in the fly-half channel than either Elton Jantjies or Morné Steyn, the other pivots in the group. Many in South African rugby circles are hoping that Pollard bounces back from the latest Covid setback sooner rather than later.
Perhaps the Boks should be grateful that they still have some first-choice options at their disposal. While many are reluctant to talk about the scenario, what might happen if the entire 45-man squad was forced to isolate, and was ultimately ruled out of the first Test?
Impossible? Consider how the England cricket squad was forced to isolate recently, and how an entirely new squad and management team was called in for the three-ODI series against Pakistan.
In a similar worst-case scenario, the Bok selectors would have to look outside the group that has been identified for the matches against Georgia and the Lions.
South Africa's depth has been unfairly criticised in the wake of the local teams' poor performances against the Lions. The franchises are without their Boks and have been similarly hampered by positive PCR tests, infections and injuries.
The bulk of South Africa's best players, of course, compete in the European and Japanese domestic leagues. If Nienaber was forced to look outside the current Bok group, he could still select an experienced and competitive side.
| Position | 1 | 2 | 3 | Injured/unavailable |
| --- | --- | --- | --- | --- |
| 15 | Dillyn Leyds (La Rochelle) | Rob du Preez (Sale Sharks) | Mannie Libok* (Sharks) | Warrick Gelant (Western Province), Gianni Lombard * (Lions) |
| 14 | Tyrone Green* (Harlequins) | Courtnall Skosan* (Lions) | Sergeal Petersen* (Western Province) | Travis Ismael (retired) |
| 13 | Jan Serfontein (Montpellier) | Francois Venter (Worcester Warriors) | Lionel Mapoe (Bulls) | Ruhan Nel* (Olympic sevens team, Western Province) |
| 12 | André Esterhuizen (Harlequins) | Rohan Janse van Rensburg (Sale Sharks) | Rikus Pretorius* (Bulls) | Cornal Hendricks (Bulls) |
| 11 | Raymond Rhule (La Rochelle) | Werner Kok* (Sharks) | Malcolm Jaer* (Cheetahs) | |
| 10 | Curwin Bosch (Sharks) | Johan Goosen (Bulls) | Lionel Cronjé* (Sharks) | Kade Wolhuter* (Western Province) |
| 9 | Ivan van Zyl (Saracens) | Embrose Papier (Bulls) | Jaden Hendrikse* (Sharks) | |
| 8 | Arno Botha (Bulls) | Nizaam Carr (Bulls) | Juarno Augustus* (Western Province) | Duane Vermeulen (Bulls), Sikhumbuzo Notshe (Sharks) |
| 7 | Oupa Mohoje (Cheetahs) | Jacques Vermeulen* (Exeter Chiefs) | Vincent Tshituka* (Lions) | Elrigh Louw* (Bulls) |
| 6 | Marcell Coetzee (Bulls) | James Venter* (Sharks) | Jannes Kirsten (Exeter Chiefs) | |
| 5 | JD Schickerling* (Western Province) | Stephan Lewies (Harlequins) | Hyron Andrews* (Sharks) | |
| 4 | Jason Jenkins (Munster | Ruan Nortje* (Bulls) | Ruben van Heerden* (Sharks) | Salmaan Moerat (Western Province), Willem Alberts (Lions) |
| 3 | Wilco Louw (Harlequins) | Ruan Dreyer (Lions) | Carlu Sadie*(Lions) | |
| 2 | Akker van der Merwe (Sale Sharks) | Schalk Erasmus* (Sharks) | Dylan Richardson* (Sharks) | |
| 1 | Sti Sithiole* (Lions) | Dylan Smith* (Stade Francais) | Luan de Bruin* (Edinburgh) | Ali Vermaak* (Western Province) |
Bold denotes a player with no Springboks camp experience; italics denotes an overseas-based player; * indicates an uncapped player
Wilco Louw, André Esterhuizen, Tyrone Green and Stephan Lewies won the Premiership title with Harlequins, while Dillyn Leyds and Raymond Rhule featured for La Rochelle in the recent Champions Cup and Top 14 deciders. Jan Serfontein and Johan Goosen helped Montpellier win the European Challenge Cup while Exeter-based Jacques Vermeulen and Jannes Kirsten have been among the top forwards in Europe for the past two years.
Bok assistant coach Felix Jones has been monitoring the best-performing South Africans at overseas clubs since the start of the 2020 season. As a result, the South African brains trust has a clear idea about what these individuals can offer and how they might fit into the Bok system.
The problem with this contingency plan is the time needed to implement it. Already there are fears that the current Bok team will want for synergy in the upcoming Tests, even though they have been in camp together for the past three weeks.
Could Nienaber and Erasmus bring a host of players over from Europe and prepare them in a matter of days for a challenge as demanding as a series against the Lions? Thus far, the coaches have looked to the local franchises for reinforcements. Gqoboka (Bulls) and Mbatha (Sharks) are both based in South Africa.
Nienaber and Erasmus would have to choose between looking abroad or utilising less experienced players who are already in the country. The availability of several prominent local players, however, might be a problem.
Shortly after Bulls centre Cornal Hendricks was omitted from the Bok squad, Erasmus explained that the player and SA Rugby are involved in an ongoing contractual dispute, the details of which are yet to be revealed.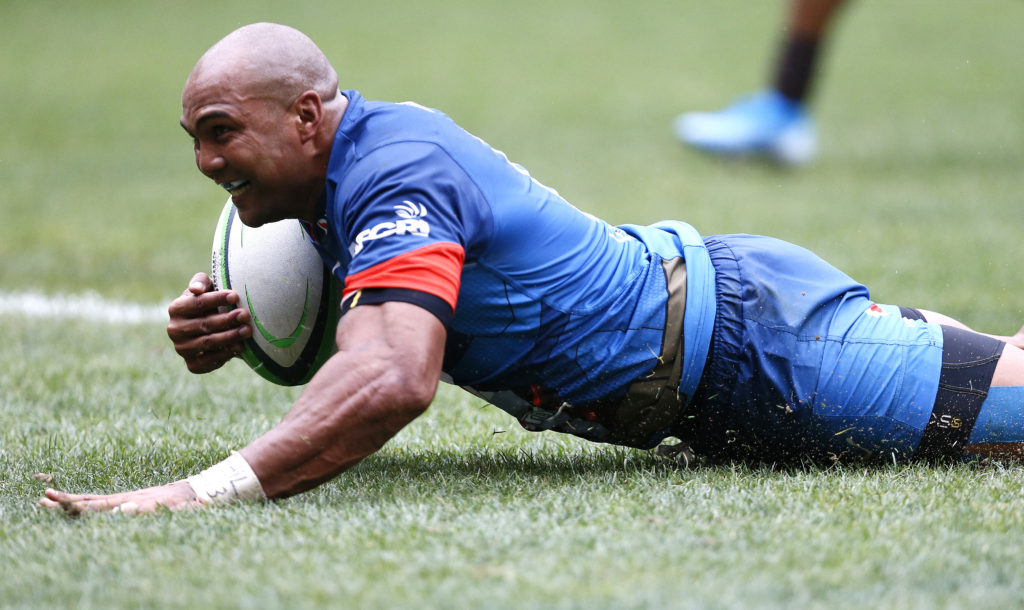 Sharks number eight Sikhumbuzo Notshe as well as Stormers duo Salmaan Moerat and Warrick Gelant would have been in the national squad if not for their respective injuries. In a crisis, the Bok may have looked to veteran Willem Alberts, but the versatile Lions forward is currently unavailable.
The Bok coaches cast the net wide when they staged a national trial in September last year. A number of young players were introduced to their systems, and given feedback on what they needed to improve in order to strengthen their chances of national selection in future.
How close are those rookies to realising their national ambitions, especially in light of recent circumstances? Would centre Rikus Pretorius and tight-head prop Carlu Sadie, for example, be ready for the mental and physical challenge of facing the Lions?
SA Rugby insists that there is no need to panic, and that the Boks will overcome the challenges in the lead-up to the first Test. Erasmus himself is adamant that the Bok bubble will not be breached again – at least not to such a devastating extent.
The South African authorities and those at the helm of the Lions continue to insist that – despite the recent spike in positive tests – the show must go on.
But as the prospect of a series involving a weakened Bok side and possibly a depleted Lions outfit looms, fans and stakeholders should be asking whether this show will live up to the hype – and whether it shouldn't have been postponed to a later date.
More stories from Jon Cardinelli
If you've enjoyed this article, please share it with friends or on social media. We rely solely on new subscribers to fund high-quality journalism and appreciate you sharing this so we can continue to grow, produce more quality content and support our writers.