Back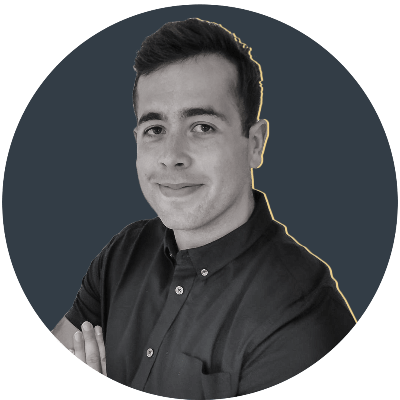 By Jamie Lyall
The Tongan tornado
On the idyllic Ha'apai Islands of Tonga, a young boy is careering around his village, chasing brothers and friends, mischief-making and chaos-wreaking in the tropical heat. The whoops and laughter peal out through the trees, a cacophonous soundtrack to a pure and beautiful backdrop.
Today's game of choice is tag – and the competition is ferocious. The boy sprints for the sanctuary of the village hall but as he batters towards the threshold, its huge, creaking door hangs loose. Like a giant oak, it falls on the child, crushing his lower body. His hip is dislocated. He cannot move. With scant medical facilities, his parents fear their son will be permanently disabled.
For a year, the boy can barely walk, let alone maraud with his siblings, or play rugby, the sport with which he is already infatuated. The other kids on the island call him 'cripple'. He cries when his grandmother massages the joint with a traditional warm-water Tongan technique. His physical prospects look desperate.
This child, warped and weeping, will become an All Black. He will smite the towering obstacles in his path to scale the very summit of world rugby. He will build a body taut and rippling with sinew, claim a Super Rugby title and be crowned a world champion. He will shine in the most brutally relentless leagues in the game. His name is Malakai Fekitoa.
It changed my mindset. It made me competitive, it helped me want to do more with my life, with sport and rugby. I started working hard.

Malakai Fekitoa
"That incident made me tough as a kid," says the Wasps centre. "It made me who I am. I wanted to prove to people…my parents got told that I should not do any sport and that rugby would never get me anywhere with my hip and legs.
"My parents took me to the healer and I struggled for a while. I got sent to my grandparents and stayed there that whole time to help me get back on my feet. I missed playing sport, I missed my friends and I missed going to school. That's where the rehab started, my grandma sorted out my legs.
"It changed my mindset. It made me competitive, it helped me want to do more with my life, with sport and rugby. I started working hard, trained, joined the athletic teams and the rugby teams without the knowledge of my parents. Then I moved to the main island for school, so they didn't really know what I was doing until they'd hear on the radio that I was in running teams. Everything started from there."
When Fekitoa, approaching the end of his second season in England, describes his upbringing as "different", he isn't joking. The eighth child in a brood of 15 siblings, he was raised on the frugally populated Ha'apai chain – 51 islands, of which only 17 are inhabited. He lost his father at 14 to complications from a car accident, heaping heinous grief and even greater responsibility upon his mother.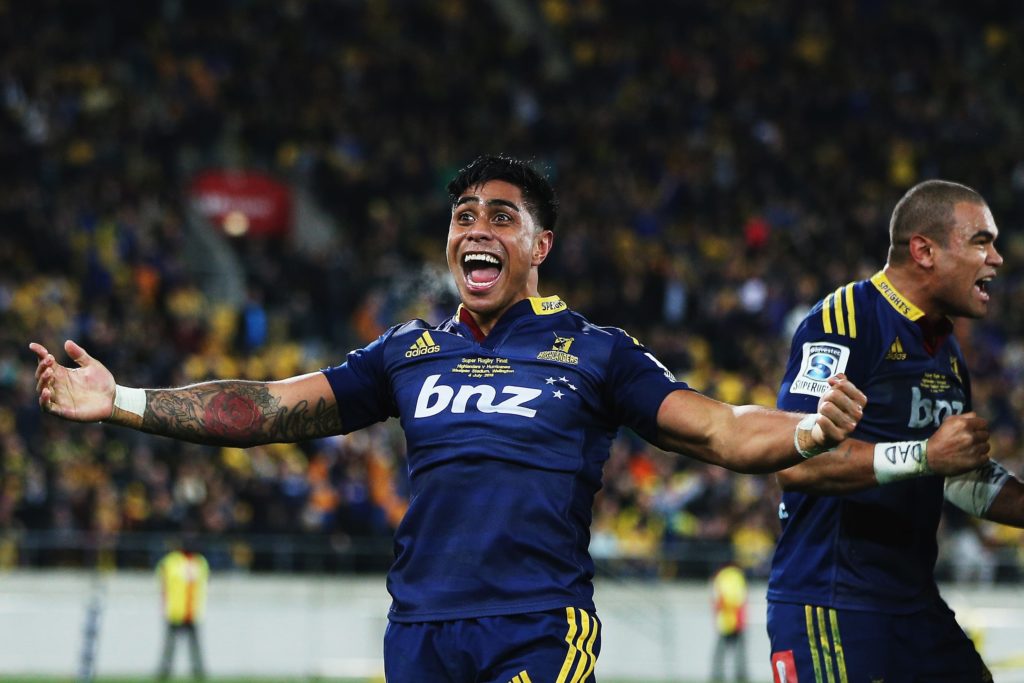 He grew up gallivanting around the island with his brothers, harvesting coconuts, frolicking on the beaches, hunting wild pigs. It is as far removed from Western comforts and blights as it is possible to conceive. Different? You bet.
"It was a stress-free life. Waking up, you just wanted to be out with your friends playing sport. We tried swimming, played sport or found something to eat. Those are some of the best memories I've got," he says.
"We didn't need much to entertain ourselves. We were fed once or twice a day, a few fruits and that was enough. We shared everything we had and that helped with the numbers in our family.
"With that many people in the house, I knew that my parents would struggle and that motivated us as kids to do good and make a difference in our lives."
There was a rugby agent who connected me with Wesley College. He put me to school and just left me there. I don't know why, but he just left me without anything.

Malakai Fekitoa
As with so many boys across the Pacific archipelago, rugby was the ticket out. The currency through which Fekitoa could leave home, earn and provide.
"We played touch rugby, seven on seven. We used to pretend we were Carlos Spencer, dye our hair blonde, give the old no-look pass. We had one TV in our village and we watched the All Blacks doing the Haka and then did it ourselves. All of us wanted to be like the All Blacks," he says.
At 17, while in New Zealand with the Tongan Sevens side, Fekitoa was offered a trial at the storied Wesley College. This place has pumped out professional rugby players like eggs from battery hens. Jonah Lomu is its grandest alumnus; Stephen Donald, Sitiveni Sivivatu, Seilala Mapusua and the Piutau brothers were all Wesley boys.
The trial, unsurprisingly, soon became a scholarship. Fekitoa rocked up without a word of English and barely a penny in his pocket, abandoned by an exploitative 'agent' type, the like of which plunder and pillage the Islands. What he did have was a white-hot desire to make something of himself.
"I didn't speak the language, I had no money," he says. "I'd left everyone and everything at home to chase the dream and give myself a chance to make my mum proud and play the sport I love.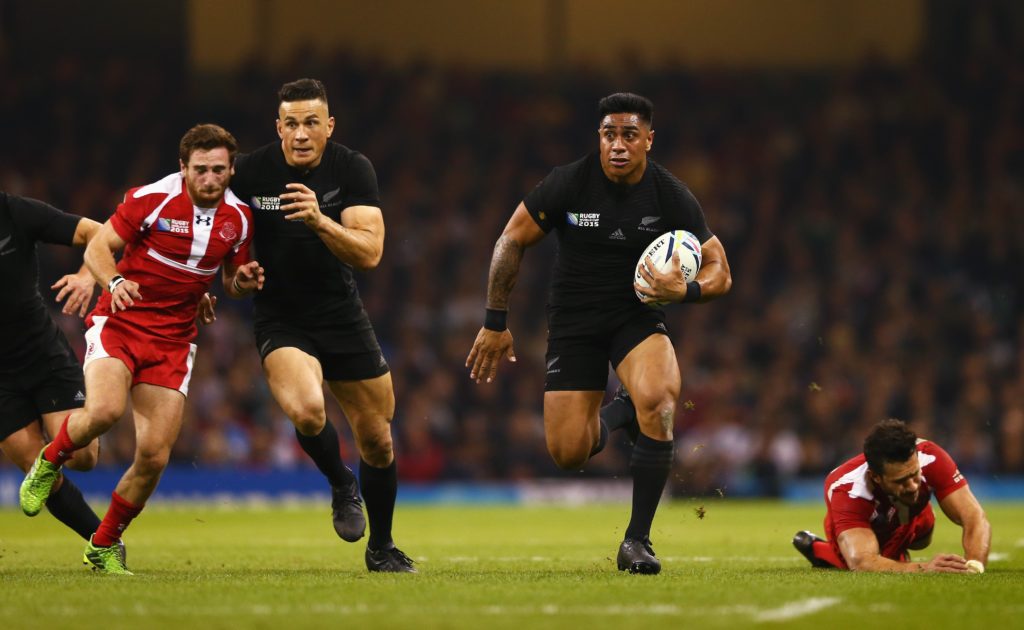 "The hardest part was getting the support around me. Having someone there to talk to and cry to if I didn't make the team or to help with studies at school.
"There was a rugby agent who connected me with Wesley College, a guy I no longer speak with. Things didn't go well. He put me in school and just left me there without a thing.
"I asked the school for help and they decided they would keep me for the rest of the year, my last year at school, and they'd pay for everything. I will always be grateful for them. I'd go from house to house in my weekends or on school holidays because I had no one to stay with. Most of the time I would be at school, teachers were always around, helping with my studies, helping with my training. Everything I knew was from Wesley."
From school, Fekitoa made the Auckland side, then the Blues Super Rugby squad and, ultimately, found a home at the Highlanders. With his dynamism, deft handling and thunderous defence, Steve Hansen was soon compelled to call him up.
In June 2014, that deep-rooted childhood dream was realised. Fekitoa pulled on the All Blacks jersey for the first time, coming off the bench in a victory over touring England. His mother was in the crowd that day, and at the forefront of his mind, but so too was Eni, his father, who had never lived to see Fekitoa flourish in the professional ranks.
In my career, I had to fight without my family around me, I had to move from place to place. I had to learn through experiences.

Malakai Fekitoa
"I never thought I'd get there, a kid from the islands. I thought about my dad a lot. He made me who I am. He was very hard on us and put fire in me. I'm still the same, still driven to be the best all around the park. I don't back down," says Fekitoa.
"That's the mentality he gave me. I think I would have been a little different if he was around. Someone to keep me on the straight line, to keep reminding me what the most important things in life are. I think I got carried away at times as a rugby player." He trails off, deep in thought.
The caps and the joy flowed. Fekitoa was at the hub of the Highlanders' irresistible charge to the Super Rugby title in 2015, playing outside Wasps team-mate Lima Sopoaga. He became a world champion later that year, as New Zealand went back to back in England. Throughout it all, Ha'apai and its people remained in his heart.
"Early on, it was always thinking about my mum and my family, my brothers and sisters, how am I going to be able to support them or make a difference in our families? How I can make them proud," he says.
"After winning those trophies, that year was probably the highlight of my career and it was sweet because I couldn't pay everyone else back, but that was the way, if you know what I mean."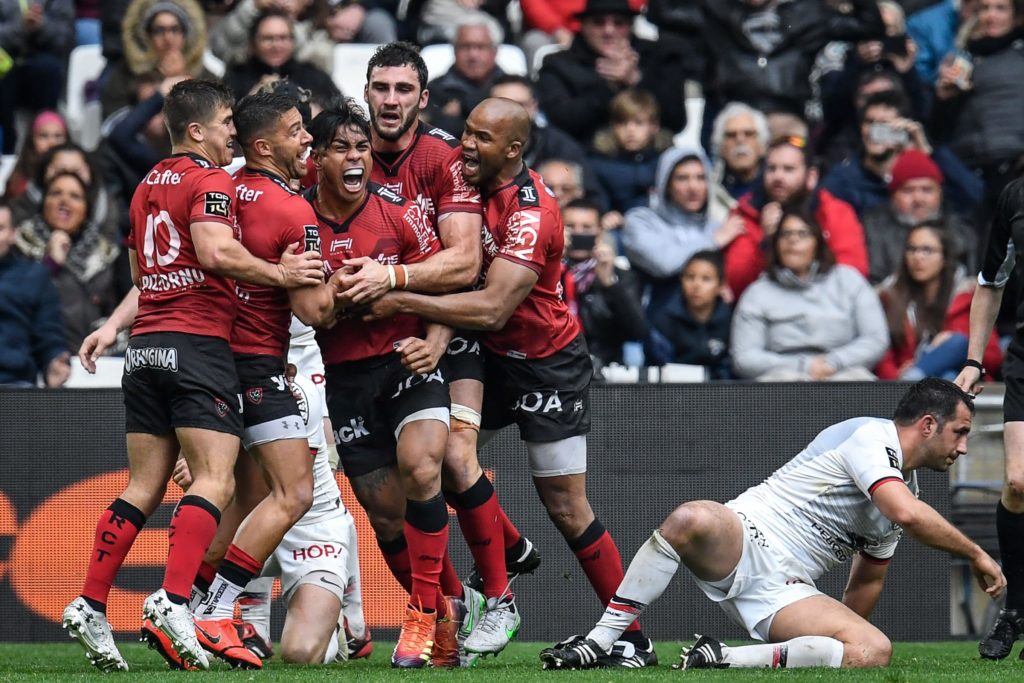 Fekitoa always longed to play overseas but France, and all that went with it, was a mighty challenge. In signing for Toulon four years ago, he joined Mourad Boudjellal's tribe of Galacticos. The atmosphere in the Stade Felix Mayol can be feral. The expectancy – indeed, the demands – of an All Black in the long grind of the Top 14 is often debilitating.
"I felt New Zealand was home for me, I had a lot of friends and all I knew about rugby, I'd left behind. I played straight away in France, but I was lucky enough that I had teamed up again with Ma'a Nonu and he guided me in the rugby and the off-field stuff.
"The hardest part was the language. The brand of rugby and the pressure they put on me or anyone else from New Zealand at the time was through the roof."
I've started a few shops for my mum and my sister, built a small house for another of my sisters and set up a business for my older brother.

Malakai Fekitoa
And so to Wasps, a club who have oscillated since Fekitoa's arrival in 2019. A grim start to the campaign, immensely disrupted by coronavirus, spelled the end for Dai Young. Lee Blackett stepped up and, with the colossal Fekitoa smithereening and lacerating in midfield, propelled them to the Premiership final in blistering fashion.
The centre was injured early in the semi-final demolition of Bristol and missed the agonising showpiece, where his side went down to Exeter. He will not be involved this year either, since Wasps have faded badly, shorn of big players and foundering in ninth place.
"It was always part of my dream to come and play in England. In my first year Dai was here, and we struggled a bit at the start but that's the nature of this competition. The 12 teams are really strong, there are good players all over, and I think we had a tough start but I'm really proud of how we fought back and made the final.
"I'm really happy with how I am playing. I've worked really hard to put in good performances. As a team, it's tough at times, with injuries, losing a few key members including our captain Joe Launchbury and playmakers, all these things happening during the Six Nations.
"Obviously, there are no excuses right now, but all these things play a part when you're in the Premiership. We're heading in the right direction as a club. There are young players who are developing and now pushing for higher honours, they have put their hands up and shown they are ready for the next level. I'm proud that I can give back to the game, helping the young guys. That's what I've also been focusing on recently."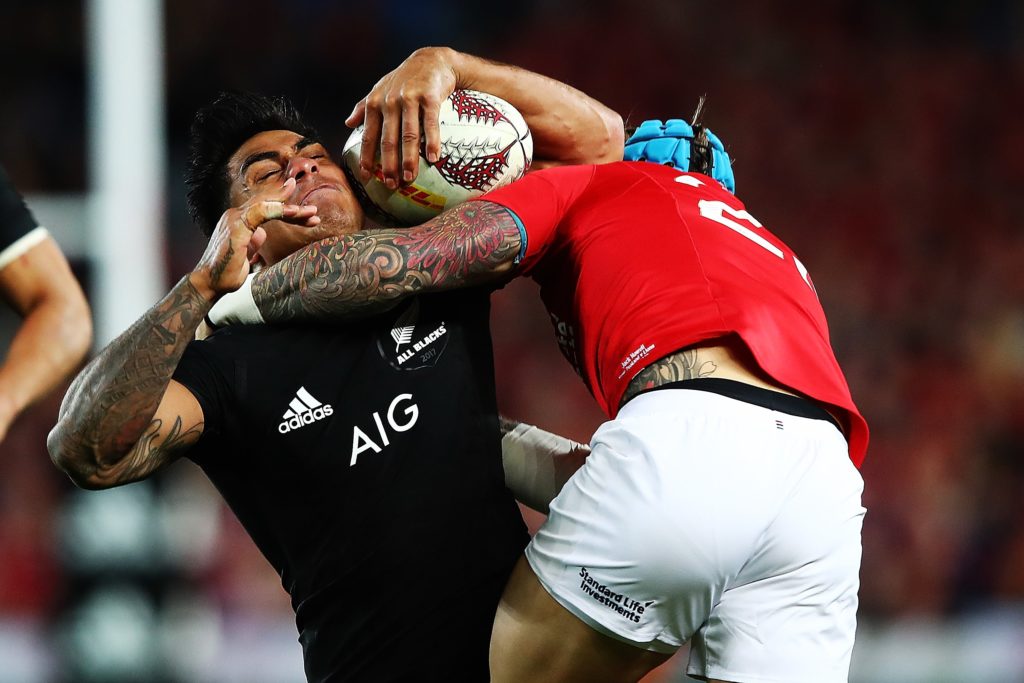 Such is the Islands way, with community at its core and selflessness its fulcrum. Halfway across the world, success and wealth have allowed Fekitoa to do things for his family, to give them the launch pad for business ventures and a platform to support themselves. They helped him through the most wretched agony and the greatest by-product of his career is what he can offer them now.
"I've started a few shops for my mum and my sister, built a small house for another of my sisters and set up a business for my older brother. All of them are married with kids and it's just a small way of trying to help, so they can start working and hopefully help their kids as well," he says.
"I've helped pay for my brothers' and nephews' school over the years. My youngest brother is at school now, he is the last one, and I'm proud that I've done good things for them. Hopefully I've given them a better life and they can use it to do good themselves.
"I've helped my mum, and that's the best part about all of my achievements – to get my family up on their feet and get them going."
Nearly two decades have passed since the village hall, the falling door and the mangled hip. Approaching his 29th birthday, Fekitoa sports a roaring lion tattooed on his leg. In times of darkness, the beast reminds him never to give up, never to shirk a challenge. It urges him to hunt success like a ravenous predator, just as he has done all these years.
More stories from Jamie Lyall
If you've enjoyed this article, please share it with friends or on social media. We rely solely on new subscribers to fund high-quality journalism and appreciate you sharing this so we can continue to grow, produce more quality content and support our writers.