Back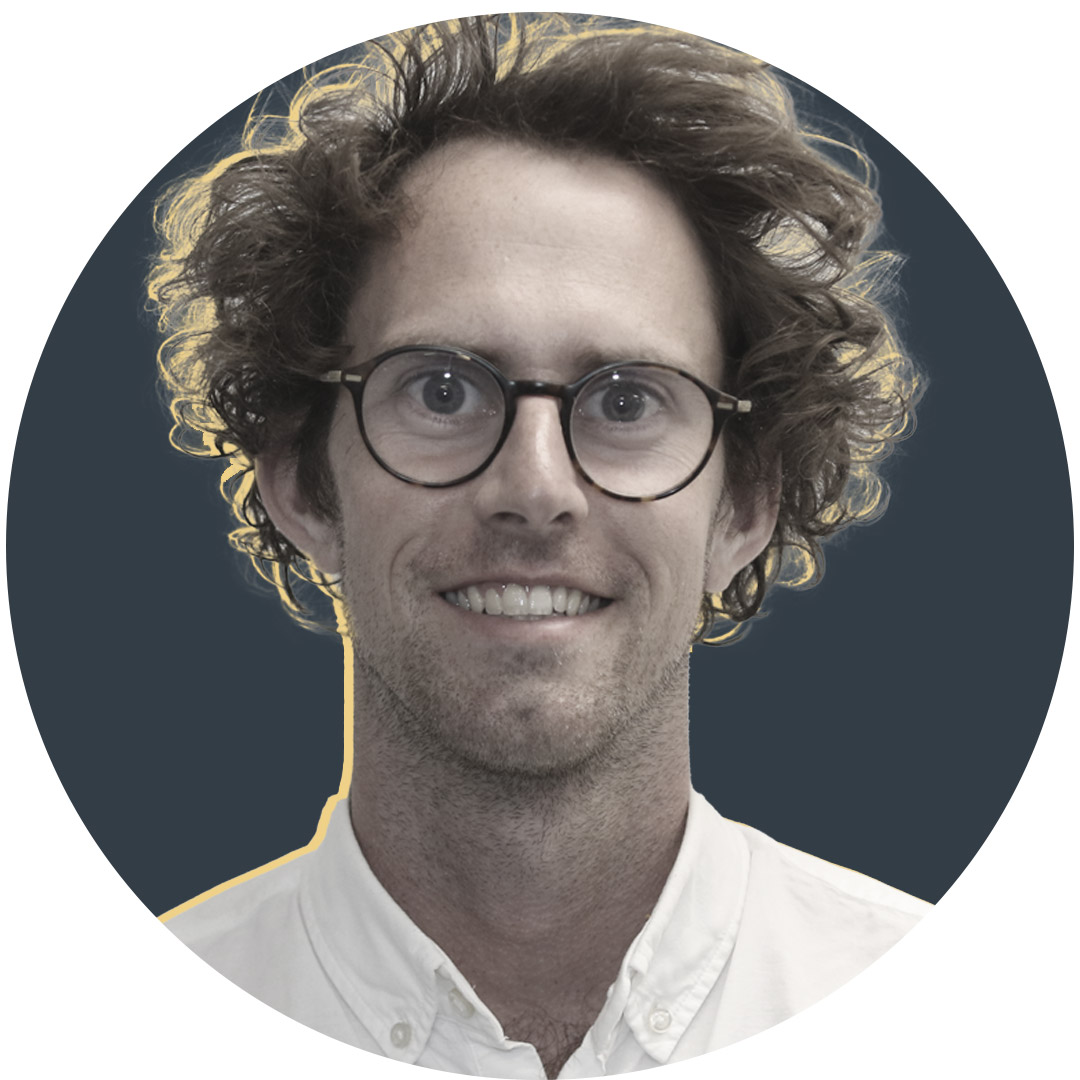 By Christy Doran
The Force awakens
On September 5, 2017, Matt Hodgson broke down after RugbyWA's appeal in the NSW Supreme Court to keep the Western Force in Super Rugby was tossed out.
Pictures of his tears were broadcast across Australia. They showed a broken man.
"You see what it means to people. You're here 12 years serving a state, serving a country and they take it away because of a stupid lettering of the law. Pity the ARU didn't fight for us," Hodgson, the captain and the heart and soul of the Force, said.
As a Wallaby, Hodgson was always in the fight.
A tenacious openside flanker, the Force captain put his head in places few dare.
Now, his biggest challenge would be keeping the Force flame alight.
He did.
Together with mining magnate and philanthropist Andrew 'Twiggy' Forrest, the duo formed a formidable pairing as they set about keeping rugby in Western Australia alive with Global Rapid Rugby.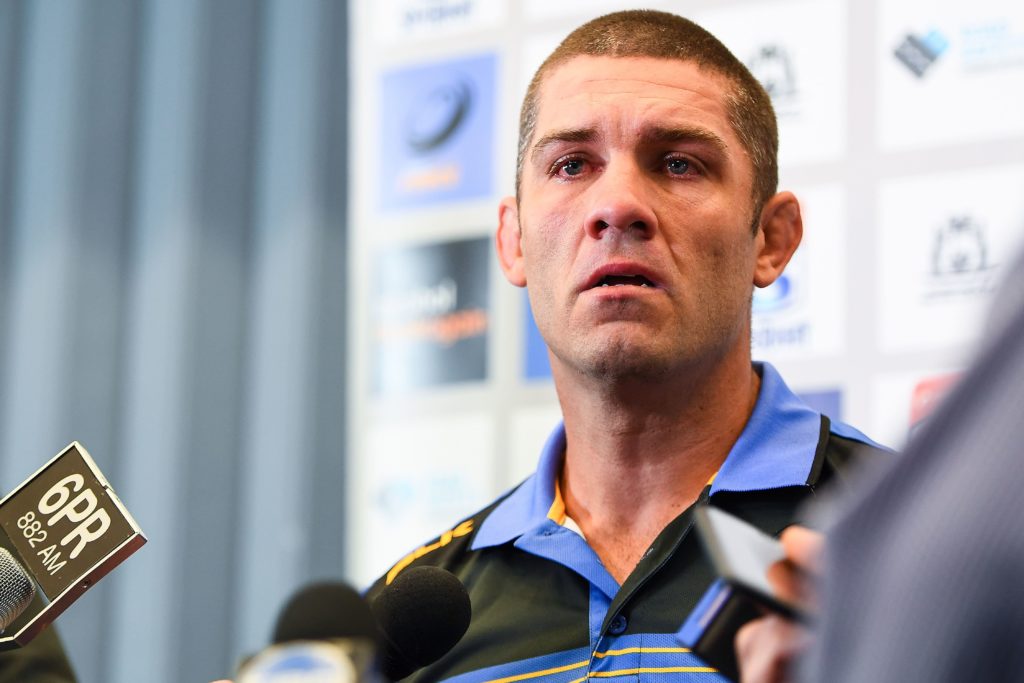 Covid brought the competition to a crushing halt, but it also saw Rugby Australia come back with their tails between their legs and ask the Force to return and join their new five-team domestic competition.
They did, and right throughout the make-shift season Hodgson, having taken over as head of rugby, was standing beside them, with an overcoat covering the chip on his shoulders.
Hodgson meant business. This was personal. There were no pleasantries right throughout his three-month stay on Australia's eastern seaboard, as border closures forced the Force to sleep on the same side of the country that so cruelly killed them – or at least tried.
But did the Western Force need to be axed to find themselves? To work out who they are or, at least, who they want to be?
After all, the Force, having attempted to buy a team, never made the finals from their inception in 2006.
It was in late January when The XV put it to Hodgson whether they were stronger for being culled.
"I think we had the opportunity to express ourselves without the pressure of Super Rugby for a number of years and create a game style that suited the playing group that we had, and that's what we're building on now," Hodgson said.
I think we had the opportunity to express ourselves without the pressure of Super Rugby for a number of years and create a game style that suited the playing group that we had, and that's what we're building on now.

Matt Hodgson
"We want the players to continue to express themselves and play what's in front of them like they were doing recently [without] the pressures that Super Rugby probably caused those players, so we want them to continue that ethos to just play football and focus on themselves."
It's a fascinating revelation from Hodgson that he thought the Force were being crippled from the pressures of playing in Super Rugby.
Force captain Ian Prior, who joined well before they were bid farewell in 2017, didn't disagree either, telling The XV it allowed the team to re-set.
"There was a lot of adversity after 2017, but it was a good chance to shake the tree and start with a better mentality and a bit more fuel under the fire," he said.
"And obviously that doesn't happen without Andrew Forrest or Matt Hodgson getting emotional at that press conference which is then broadcast across Australia. Those two probably don't step in and galvanise the Force like they have [without being culled from Super Rugby]."
Prior adds that their forced absence from Super Rugby allowed the Force to return to their core values and mission.
"We want to play a game that the state of WA can be proud of," Prior said. "Obviously WA hasn't been the biggest powerhouse but it has a phenomenal history going back to the late 1800s, so that black swan and the Perth gold and black are synonymous with that.
"When we came back, we wanted to play a brand that was attractive, entertaining and ambitious, which probably lined up to our financer here at the time, Andrew Forrest, who is quite a bold guy and has big vision. That was first and foremost the idea, to make people proud of what we're doing and how we're playing.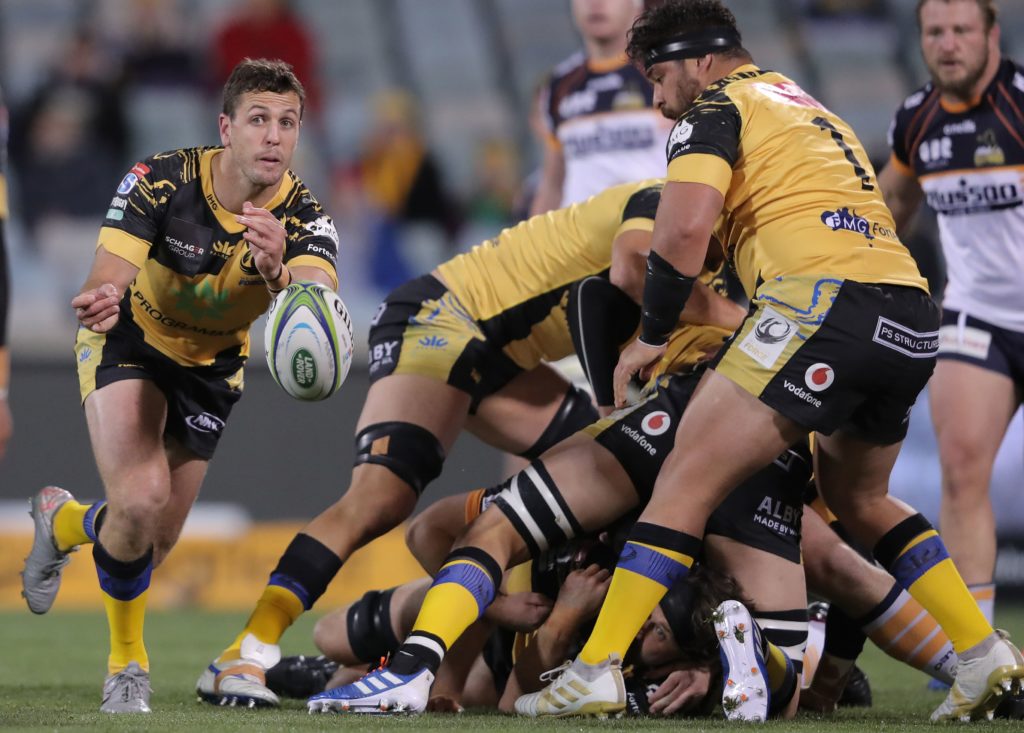 "After that, you talk to anyone who has been at the Force before, while our academies and our pathways are getting more developed and we're getting more local players introduced, not everyone's from Perth or WA.
"Yet, you come to a town that is isolated, on the other side of Australia, you become each other's family, you have each other's backs, you look after each other, you grow up. I got engaged down south at Margaret River, I had my first child here and I came over as a young buck at the start.
"Going through that with a few guys away from our families and friends is quite special and you create a unique bond around that. So, when we started back up, that was a big focus, keeping that, because that was a big pillar."
Even still, there will be questions about the long-term sustainability of the Force unless they can develop their own talent.
The Force, just as they did in their first foray in Super Rugby, represent more of a Barbarians outfit, thrown together at the last second, than a well-oiled machine which develops its own talent.
Once upon a time the Force recruited David Pocock and James O'Connor out of high school, while Matt Giteau, Drew Mitchell and Nathan Sharpe were big-name signings that came with a hefty price tag – not that the players always saw the money.
Now, with veteran All Blacks Richard Kahui and Jeremy Thrush already on their books, another crop of imports have arrived to add to the Force's depth, including Rob Kearney, Tomas Cubelli and Tomas Lazana. While Wallabies Tevita Kuridrani, Tom Robertson and Sitaleki Timani are also new additions.
They've attempted to address that issue by announcing their own Force academy on the eve of this year's Super Rugby campaign. But it could be years before the academy starts to bear fruit.
Going through that with a few guys away from our families and friends is quite special and you create a unique bond around that. So, when we started back up, that was a big focus, keeping that, because that was a big pillar.

Ian Prior
Hodgson, however, believes that until then Australian rugby must be innovative with how they put together squad lists.
"I think you've got to look at it in a balanced approach," Hodgson says. "You want to give opportunity to young and up and coming Australians with the Wallabies' focus to get the best 30 players, but I think if there's crucial areas and positions that are needed, looking abroad, we've got to look at it from not only a playing point of view, but commercial – how can we tap into different areas? I know a few other Super Rugby teams are looking at the same. So, it's all about a balanced approach.
"We worked closely with RA with returning Wallabies, Wallabies that were possibly leaving to go overseas and also players that were strong in their position but probably weren't getting the game time at their clubs.
"What we didn't want to do was drain every other Australian club. We're going to look at it on a year-on-year approach.
"I don't think any other club would have had the opportunity to bring in four internationals from Argentina, so we wanted to build a relationship with them.
"I think Australia does have the talent, it's just the way in which we should approach it moving forward."
Prior, too, believes the Force will benefit by buying proven experience from across the world, with Irish great Kearney the latest big-name recruit.
"We'll look at the end of the year and the results will speak for themselves and we'll see whether it's worked or not, but we're confident it can," Prior said.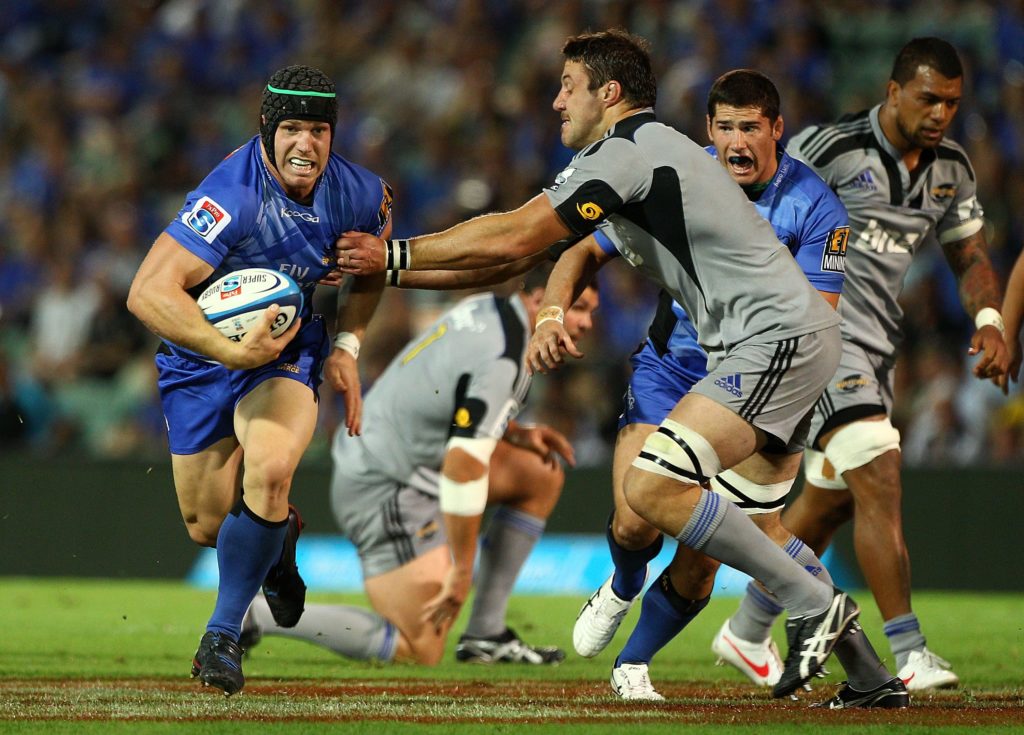 "In terms of legacy, a guy like Jack McGregor, who is 24, probably coming towards his prime years, he gets to work with Rob Kearney every day of the week for a year or two and that's invaluable and if he ends up going through to the Wallabies, he has learned from a guy who played 100 Tests for his country and the Lions.
"Kyle Godwin, he gets to work with Richard Kahui, who won a World Cup [in 2011 with the All Blacks].
"Myself and Michael McDonald, we get to work with [Argentine international] Tomas Cubelli every day.
"We've got a few guys learning off [All Black] Jeremy Thrush for three years. Fergus Lee Warner is probably not the calibre of player he is without that sort of mentoring, so in the short-term we want to develop as many players as we can.
"But we've also got to be realistic in Australia and get creative around how we can retain our players because if you look at how many Aussies are playing around the world, we've definitely got more than enough talent for five teams, but we can't retain five teams of talent in Australia because of the global landscape and competitiveness of the rugby market. So how do we get creative?"
It's a question Australian rugby has long been trying to answer.
There was a bit of looking over your shoulder in 2018, particularly for the guys that were involved in 2017 in Super – your experienced players.

Prior
England's Australian coach Eddie Jones last year pointed out that the country was at its strongest with three Super Rugby sides.
He's not alone with that opinion, and the proof is in the pudding. But commercially, in the short-term at least, it would be detrimental to the game to attempt to shrink to greatness.
What would it say about growing the game too if it was played in the Brisbane and Sydney markets and, perhaps, in the West?
Prior believes Rugby Australia must be flexible in its contracting and perhaps work with the Australian government on tax incentives to keep players at home.
"Do we do shorter terms of contracts? Do we allow guys to do work outside?" Prior asks.
"You look at Ireland where their professional sportsmen get some of their tax given back.
"Because you're competing against Japan, and guys are getting their contracts after tax, you get living allowance, you get vehicle allowance, you really don't have any overheads. Whereas in Australia you've got your rent, your mortgage, your car, your super, your agent fees, whereas in France, if you've got kids, you're playing less tax. So how do we get competitive to retain some of our talent?
"Because the NRL and AFL are Australia wide, if those two sports weren't, we'd have to change the system. But how do we get competitive? We've got the Olympics coming up in 2032, the Rugby World Cup in 2027, the British and Irish Lions in 2025, so how do we get the best players here at the time and before, so we can build that team is unbelievable and captivates the greater audience in Australia?"
The early signs for the Force have been promising. They pushed the Brumbies until the end in their opening match, while they fell over the line against a hapless Waratahs side in their next match to secure their first win since being reintroduced to Super Rugby AU last year.
Their heart-breaking defeat against the Rebels showed they are by no means the finished product, as their skills let them down on multiple occasions, but once again the resilience and depth of the side was on display.
Prior admits the Force were looking over their shoulders at what they were missing out on in the early months following their culling.
But the captain, who has no issues in being rotated in and out of the starting XV given the depth at halfback, says the Force are ready to write a brighter chapter in their history upon their return to Australian rugby.
"There was a bit of looking over your shoulder in 2018, particularly for the guys that were involved in 2017 in Super – your experienced players. I know for myself, you were watching all the guys that you played with and against and you thought, 'yeah, I'm missing that week-to-week competition'," Prior says.
"But I think we've made it pretty clear with the way we've gone about rebuilding this club and relaunching it and the people we've got on board that we're viewing it as a new chapter.
"Your history is an important part of the culture in your club absolutely, but we're here to put our own chapter in the book of the Western Force. We're only a young club – 16 years – and it's our turn to write a chapter that we're proud of and leave for the next generation and leave a legacy."
More stories