Back
By Jamie Lyall
The Finn Russell and Gregor Townsend standoff that has no winners
It is hard to say where the bigger statements have come from these past few weeks: the cobbles outside number 10 Downing Street or the corridors of power at Murrayfield Stadium.
As ballsy selections go, leaving Finn Russell out of Scotland's autumn squad could only be matched in politics by reappointing the home secretary who resigned in disgrace days earlier having committed multiple breaches of the ministerial code. Oh, hang on a sec…
Since news of Russell's omission broke, the mood of the Scottish rugby public has lurched from shock to anger to resentment and even to grief. The phenomenal cascade of memes tells the story: Russell, in a typically languid pose, photoshopped behind a lectern at number 10. Russell as Leonardo di Caprio's character in Django, sniggering with a sherry in hand, after tearing Montpellier apart. Townsend's face superimposed on Virgil van Dijk, booting Russell in the nether regions.
In jettisoning Russell, the coach is putting his cards on the table and, well, his own nether regions on the line. Ten months out from the World Cup that will shape his legacy, Townsend has seen fit to do without his best fly-half, his most influential play-maker and perhaps his most colourful personality.
We should not allow the glitz and the flamboyance to blind us to Russell's flaws. And he has his flaws, no question.
Salivating journalists offered him the chance to downplay the call in the midweek press conference. Again and again, Townsend chose not take it. Russell is expecting his first child imminently; the emotional toll and logistical challenge of dividing his time between international rugby in Edinburgh and a newborn in Paris gave Townsend an obvious out. He didn't go for it. He made it clear Russell's unsanctioned pub jaunt, alongside five other players, at the end of the Six Nations had no bearing either. Take that with a barrowload of salt.
Instead, Townsend stressed this was a rugby decision. He spoke about "form and consistency".  Blair Kinghorn, growing as an international fly-half, has certainly shown plenty of both. He ruddered Scotland's Test series in Argentina with impressive maturity. Adam Hastings, capped once since last November, is revelling at Gloucester. Ross Thompson has only played 21 minutes of rugby this season owing to injury, but will be needed as cover for Saturday's out-of-window autumn opener against the Wallabies, since Hastings is ineligible.
To say that Russell is not one of Scotland's best three fly-halves based on form, consistency, or indeed any other metric, is palpable nonsense. As if to underline the faulty narrative, Russell kicked 18 points and assisted three tries as Racing put Top 14 champions Montpellier to the sword on Saturday. He looks leaner and fitter. He has started all six of Racing's league matches and played close to every minute. Only two men have played more Top 14 rugby this season. His goalkicking success rate is hovering around 91%, too. This is a crucial fillip in Scotland's post-Greig Laidlaw years, where whomever wears 10 invariably shoulders the kicking duties. Three players have a better record from the tee in France, and none have attempted even half as many shots as Russell's 33.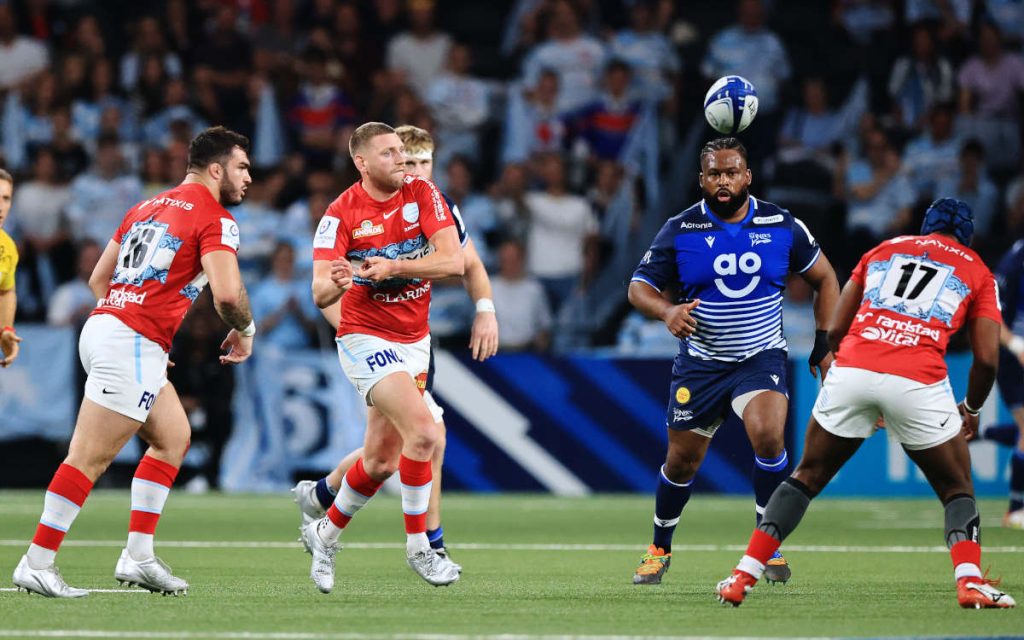 We should not allow the glitz and the flamboyance to blind us to Russell's flaws. And he has his flaws, no question. The hare-brained mishaps have faded since his move to France, but they still exist, and they still crop up in the Test arena. Though the labelling of Russell as a "maverick" is lazy garbage, his willingness to trust his skills and his vision in the moment can blow up in his face.
He will never play or lead like a Johnny Sexton, an Owen Farrell or a Dan Biggar, but the idea that his grins on the field or his chilled manner off it shows a lack of pride in his work does not stand up to any scrutiny. Russell is ambitious, focused, a huge driver of standards at Racing and massively respected by his club coaches. At his fabulous, fearless best, he could lay claim to being the finest pivot in the world.
So this isn't really about form or consistency. It's about two powerful figures who cannot get along. Go back to the changing room barney in 2019, when Scotland trailed England by a landslide and were heading for oblivion. Russell inspired them to within inches of a hoodoo-busting win, in what would have been the greatest comeback in Test history. Then there was the infamous debacle in 2020, when Russell left the camp on the eve of the Six Nations and played no part in the tournament. He later said he had "no relationship" with Townsend in a damning interview. Then there was the pub trip in March, which earned Russell a seat on the bench for the final Six Nations match in Dublin. And these are only the things we know about. They tell a sorry tale for Scottish rugby.
The festering discord suggests that Russell is a malign influence who cannot be trusted, that Townsend is incapable of managing his greatest talent.
Because here's the thing: the festering discord reflects poorly on both parties. It suggests that Russell is a malign influence who cannot be trusted, that Townsend is incapable of managing his greatest talent. For all that we were given the impression fences have been mended, they clearly remain smouldering husks. At a time when relationships should be solid, and a tight brotherhood forming towards some massive tournaments, the bond between coach and pivot is severed.
Townsend is intelligent and meticulous and speaks long and loud about culture. The same culture that Russell has publicly dynamited, and that others with inside knowledge of the camp believe is too controlling, too stifling of personality. The summer tour felt like a significant period, where players bonded and the group grew closer and Townsend liked what he saw. Russell was rested.
Perhaps the coach feels there are only so many times he can go to the well with Russell. Perhaps he feels he has exhausted every avenue in his quest to have Russell running his attack and flourishing within his environment. Perhaps he cannot actually say this publicly because of the furore it would ignite. Can't keep your best player onside? Fix it. Can't get Russell to play in your system? Change the system. Fans will have no truck with a coach who makes such admissions. If Townsend sticks his head above the parapet, he's exposing himself to ruthless criticism.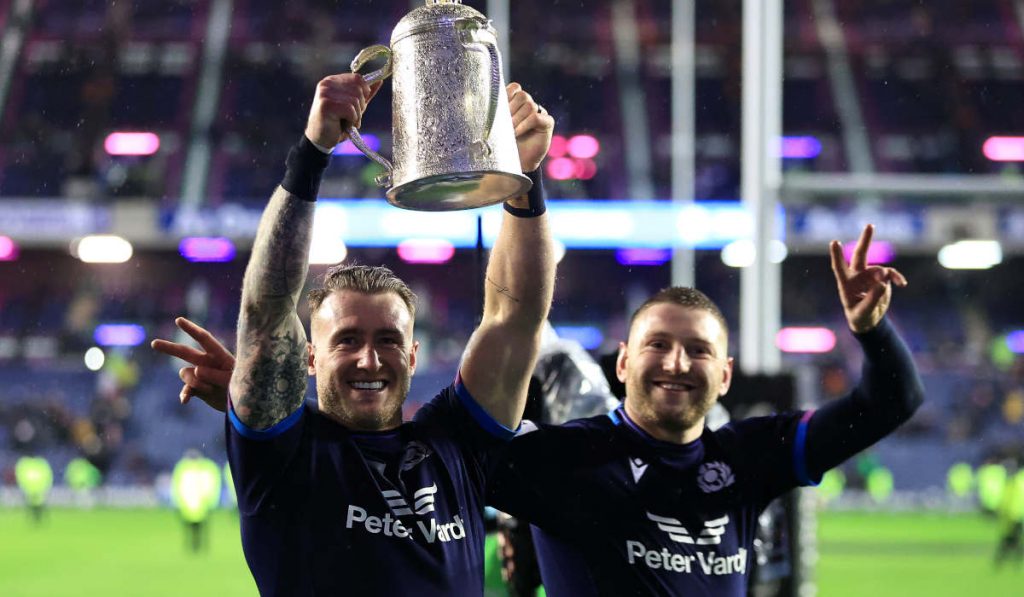 We keep hearing about this group of players and how they are lightyears ahead of any Scotland team since the last champions of 1999. That is indisputably true. They have smashed hoodoos in Wales, France and, gloriously, England. They have beaten the Wallabies over and over. They have made a three-win Six Nations par for the course, not a lofty target. Yet they have nothing tangible to show for it. Never, in the last days of Vern Cotter or the five seasons of Townsend, have this group gone in to a championship 'Super Saturday' with a chance of winning. Never have they come close to claiming a title. Never have they found the consistency to become credible contenders.
We're so close now to a World Cup pool from which nobody who's had even a passing acquaintance with a rugby ball expects Scotland to escape. Townsend's teams have never beaten Ireland. South Africa will be fiendishly brutal in a way Scotland cannot match blow-for-blow. Without a fit and content Finn Russell, their chances diminish yet further.
This ongoing rancour is no good for anybody. It's not good for Russell, 30 years-old and consigned to the international wilderness. His chances of playing for Townsend in France next year shrivel by the week. It's not good for Townsend either, who would surely love to harness Russell's brilliance. And it is not good for the image of Scottish rugby, and the fans who continue to fork out for Test match tickets and World Cup packages. For them, it is so maddening that having at last developed a top fly-half, Finn Russell will be sitting in Paris while they flock to Murrayfield.